Sometimes life just works out in funny ways. When I set out to take these photos I had the grand idea that the perfect backdrop for this outfit would be filled with tons of flowers. You know, flowers, floral print shorts, it just works! A few minutes North of where I live is the most perfect nursery called Rockledge Gardens that would give me the exact look I was going for. Then dun dun dun…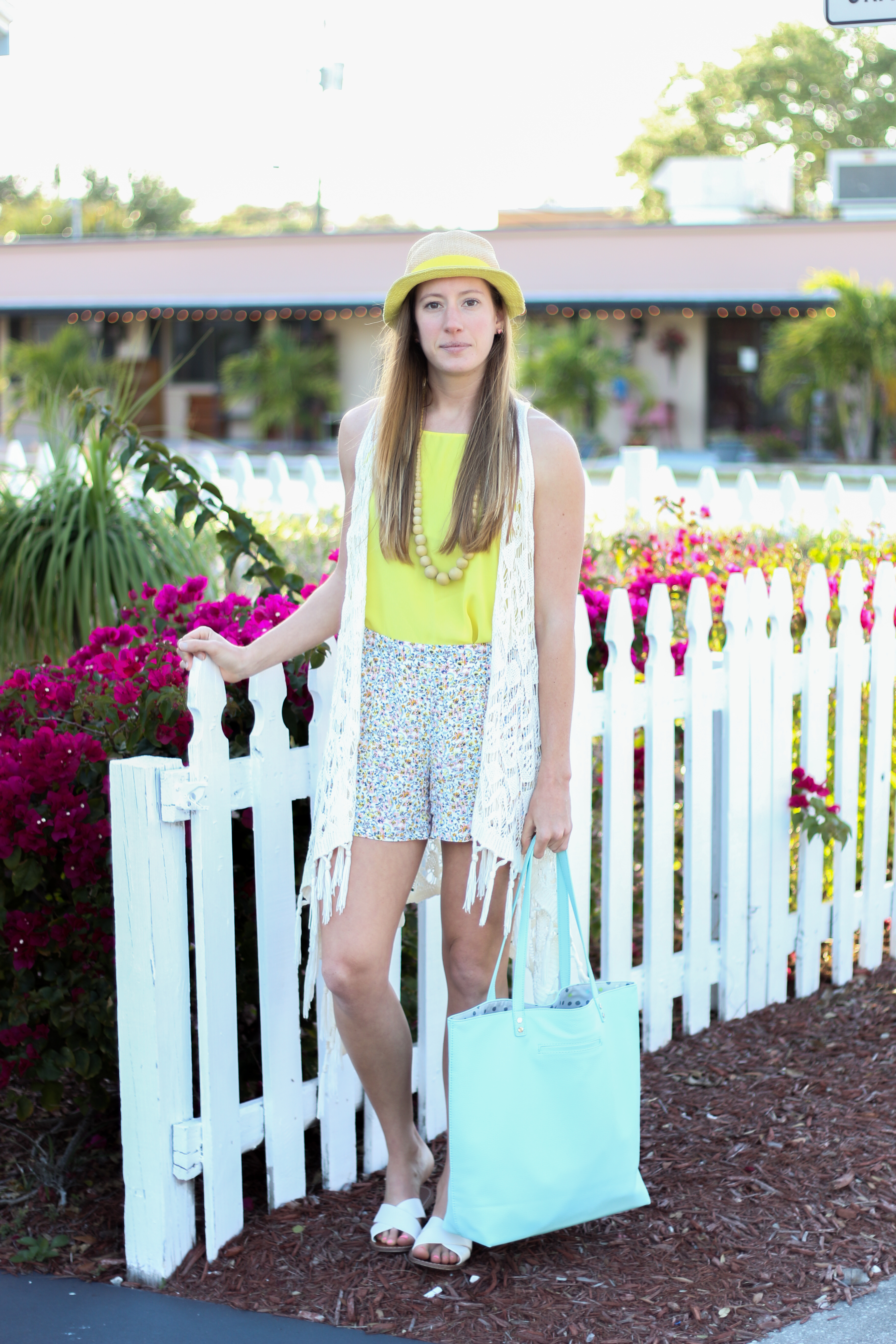 Francesca's Shirt (similar) | LOFT Shorts | Gap Shoes (similar) |
J.Crew Hat (similar) | Bag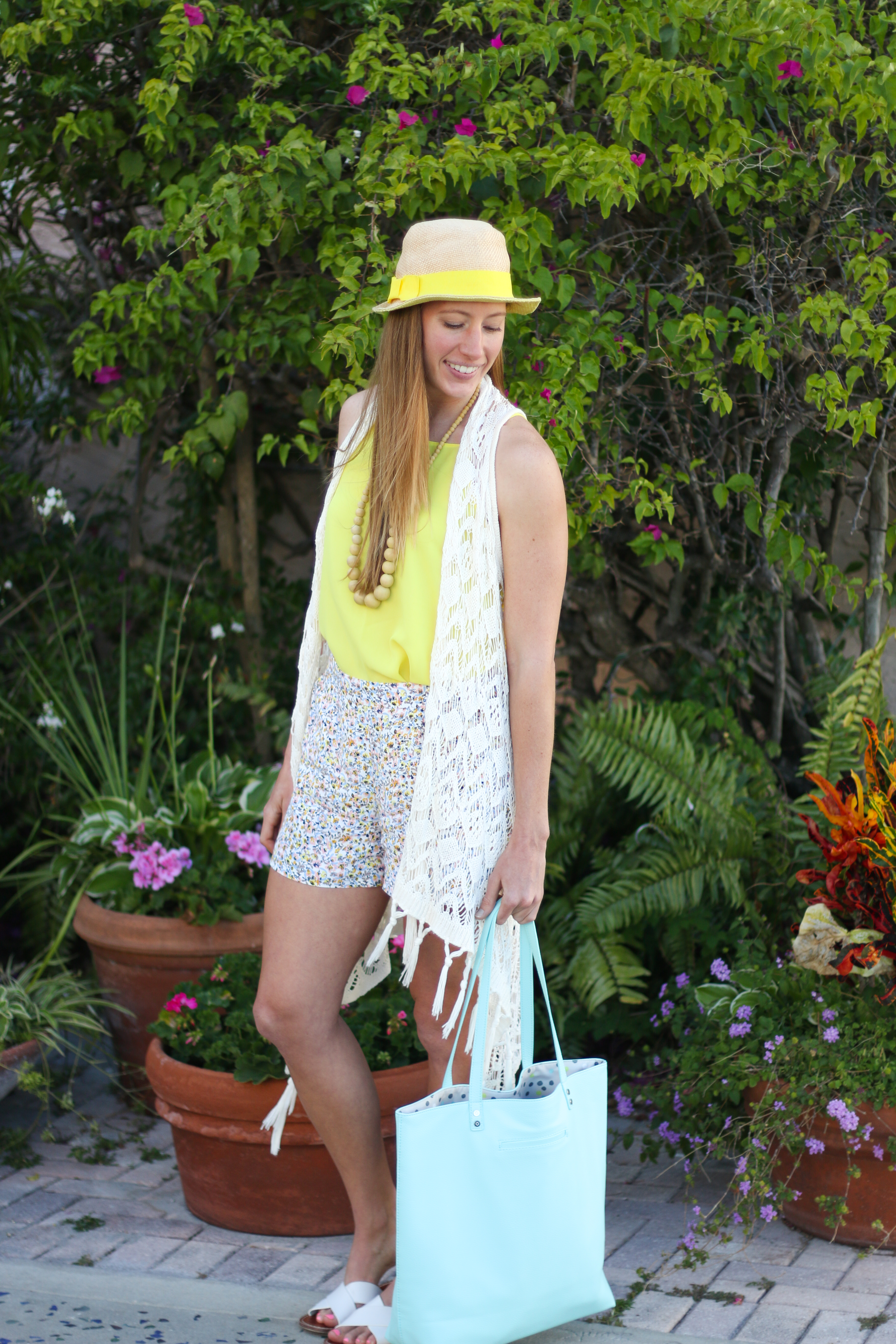 My boyfriend and I set out for our afternoon adventure and all was well. Then we arrived at the gardens and found the worst lighting conditions known to man. Shooting in direct Florida sun at 5:30 PM is awful. I had fun walking around but with some miss communication and a hungry Katie I turned hangryyyyy (aka cranky).
We hunted around town to find some place we could shoot at and finally settled on a fence at a realty office in the Eau Gallie Arts District. Sounds and looks glamorous but it was a journey to get there. At this point it was 7 PM and the sun was still beaming in some places. We did happen to find the most adorable sunflower garden hidden behind a yoga center!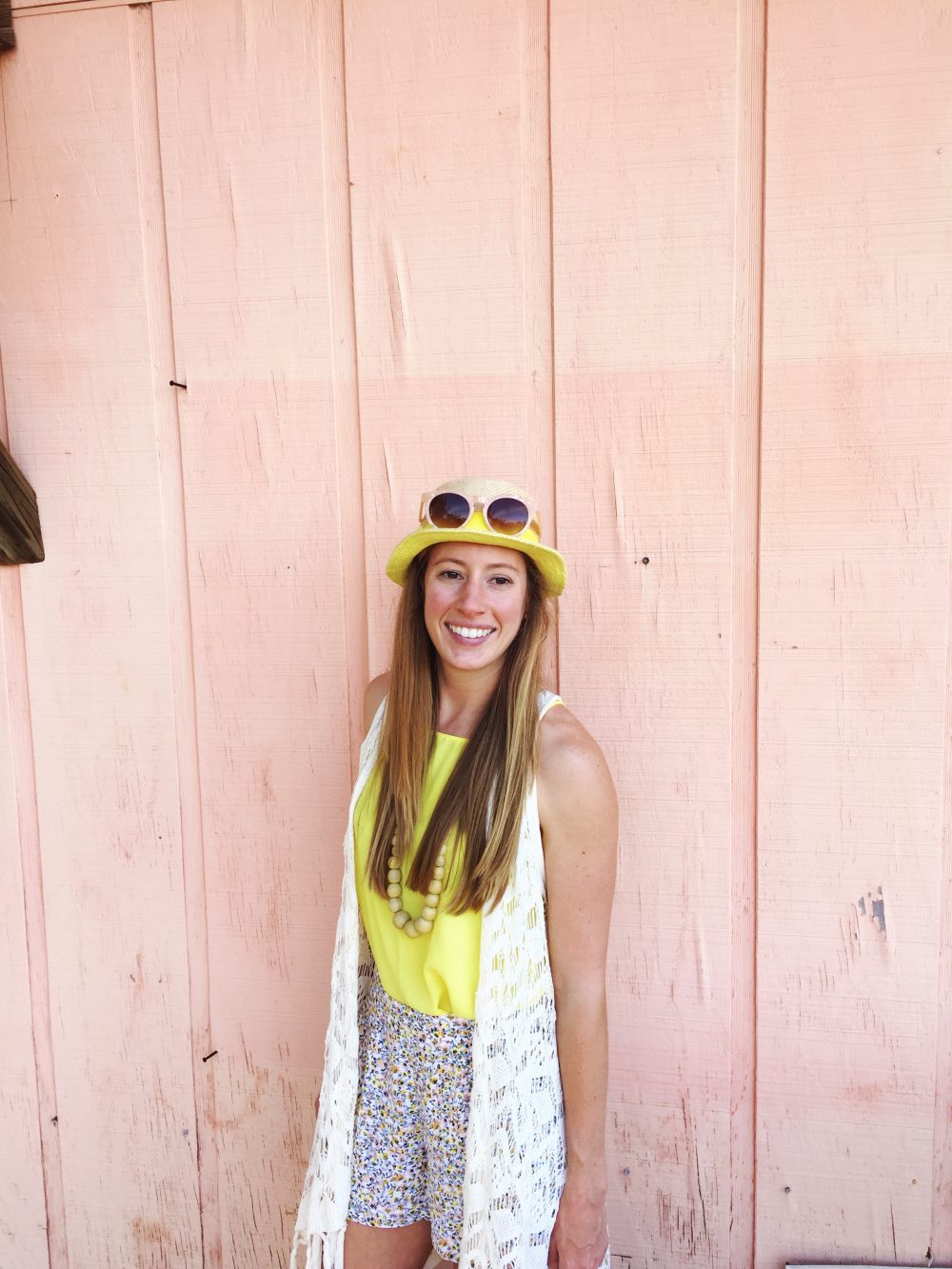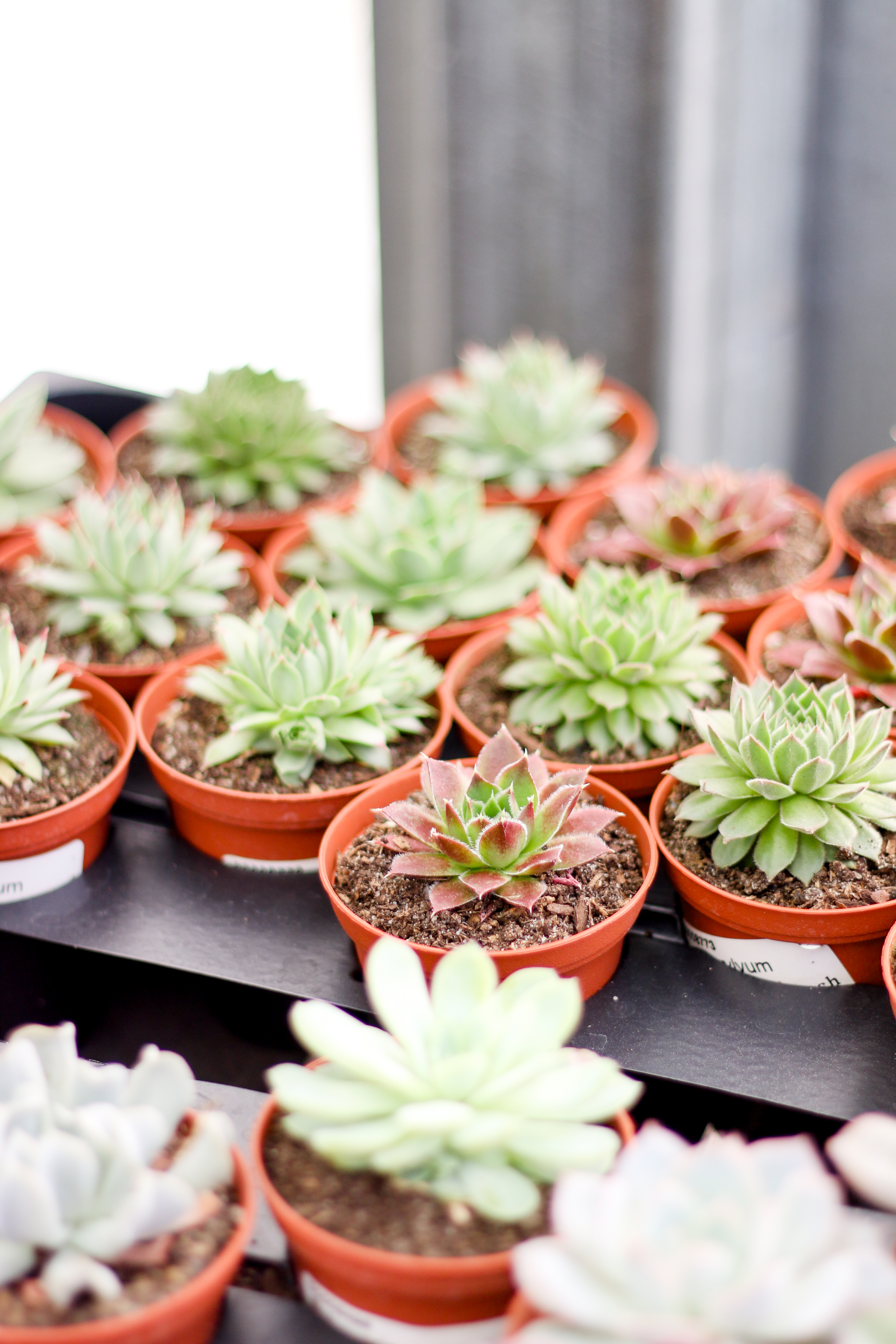 Most adorable succulents at Rockledge Garden's! When I move (in a few weeks), I plan on coming back here to buy tons to line my new windows with!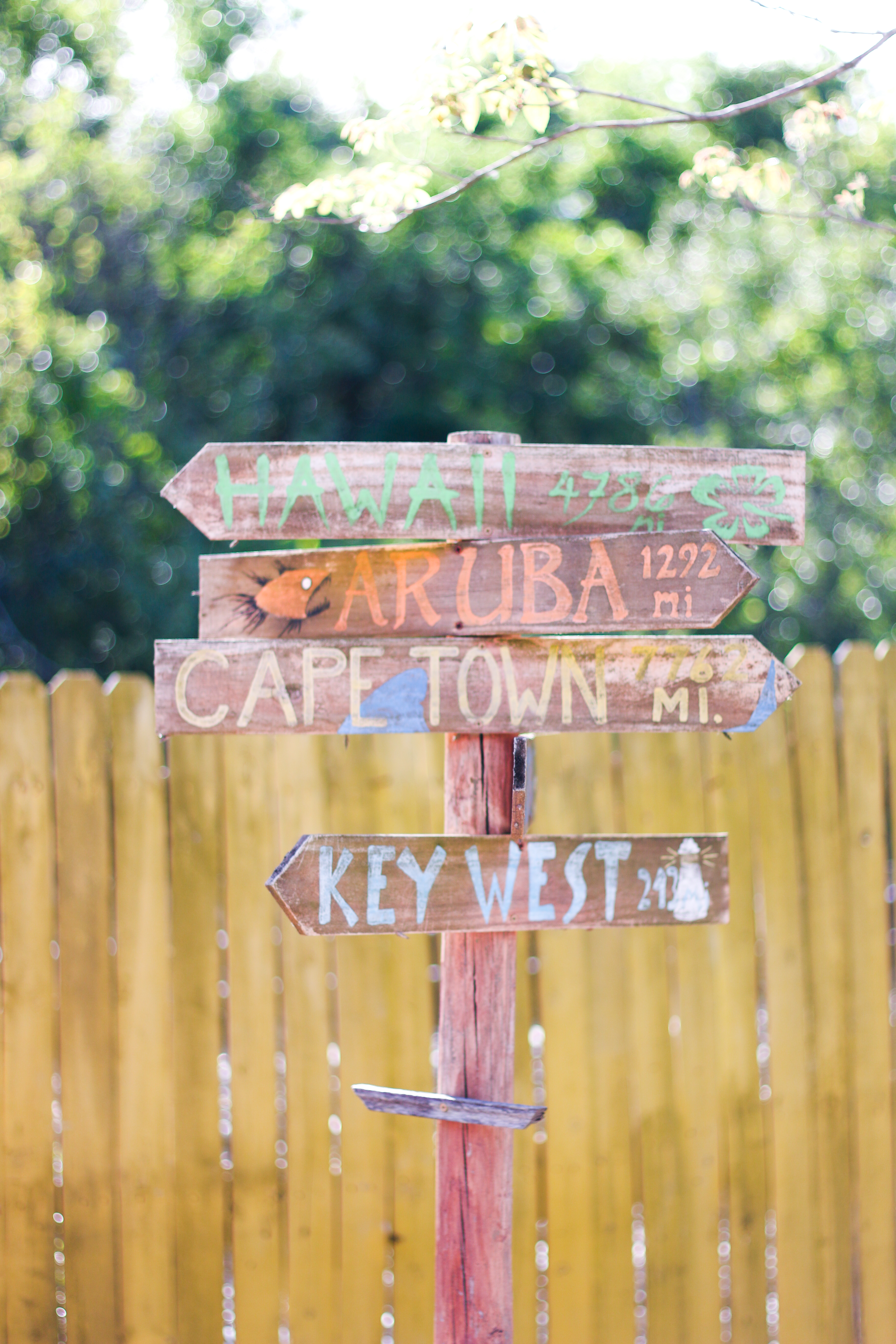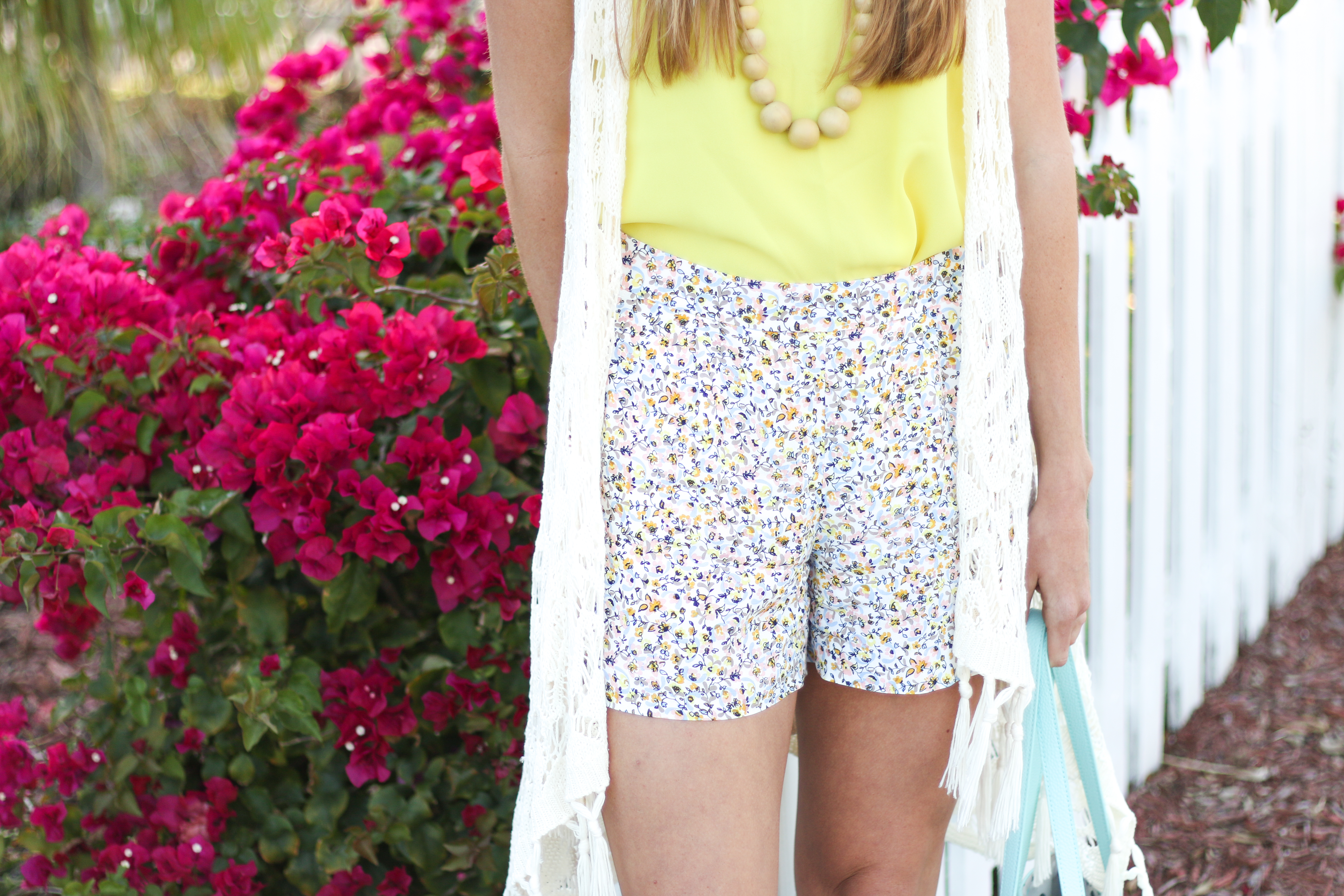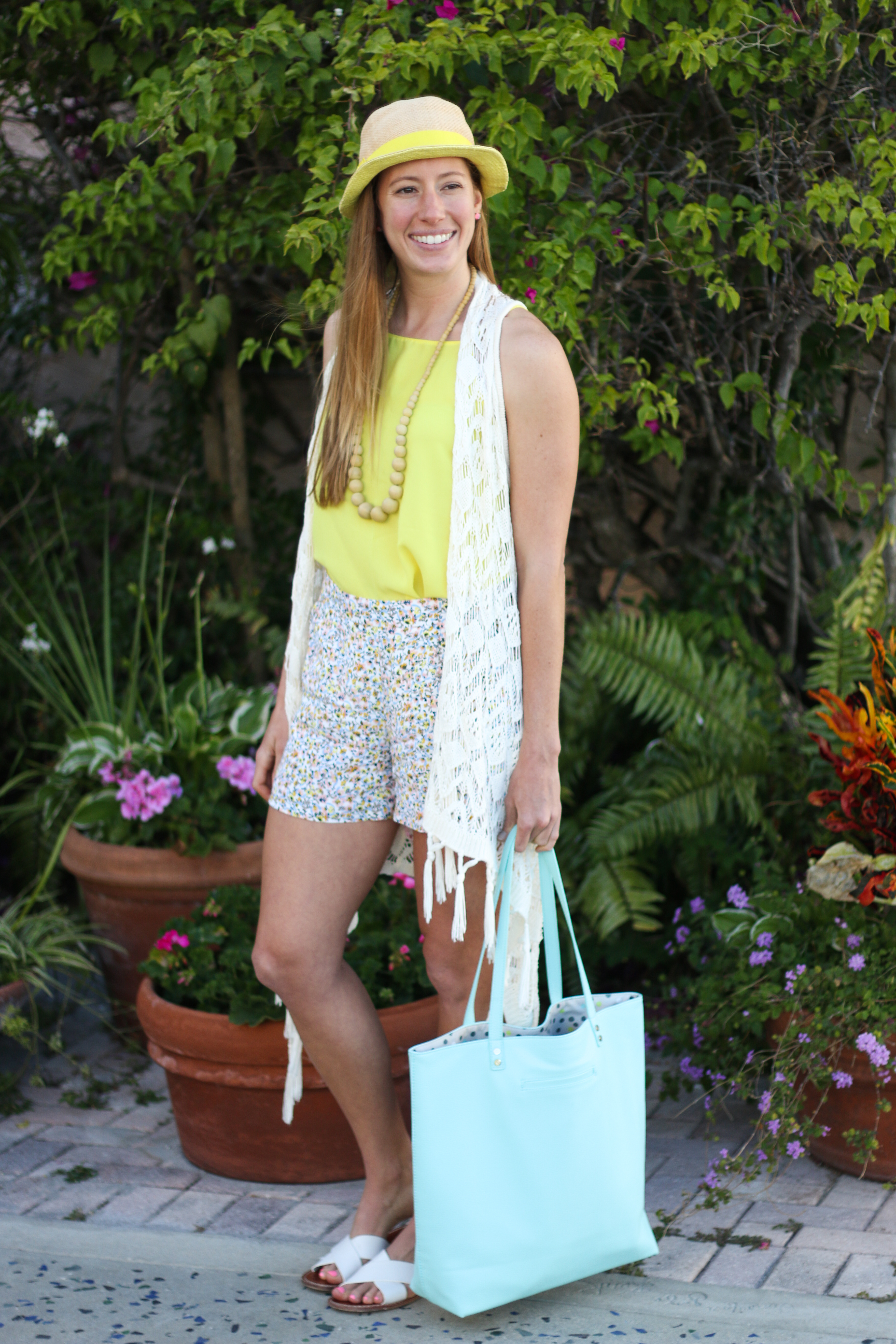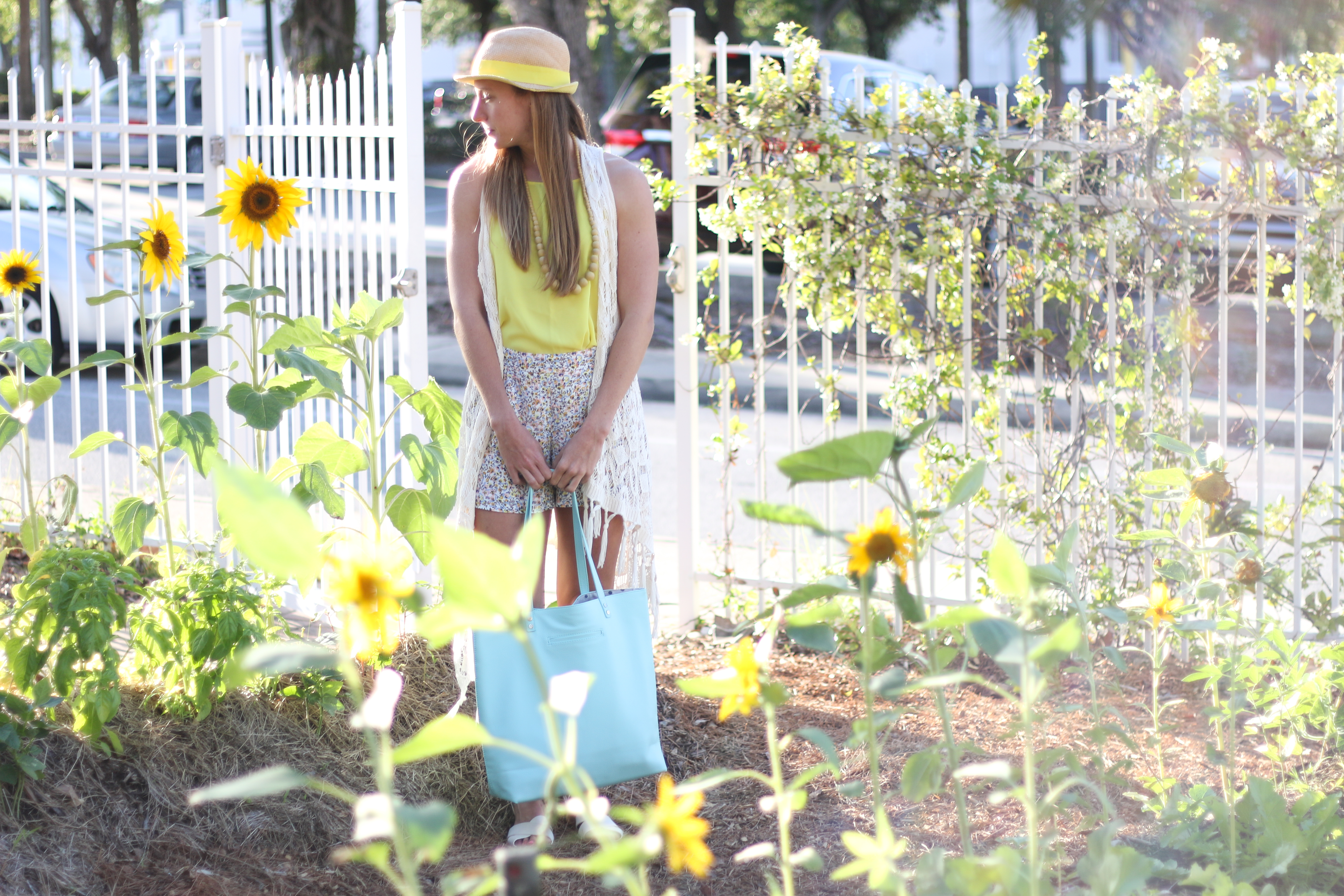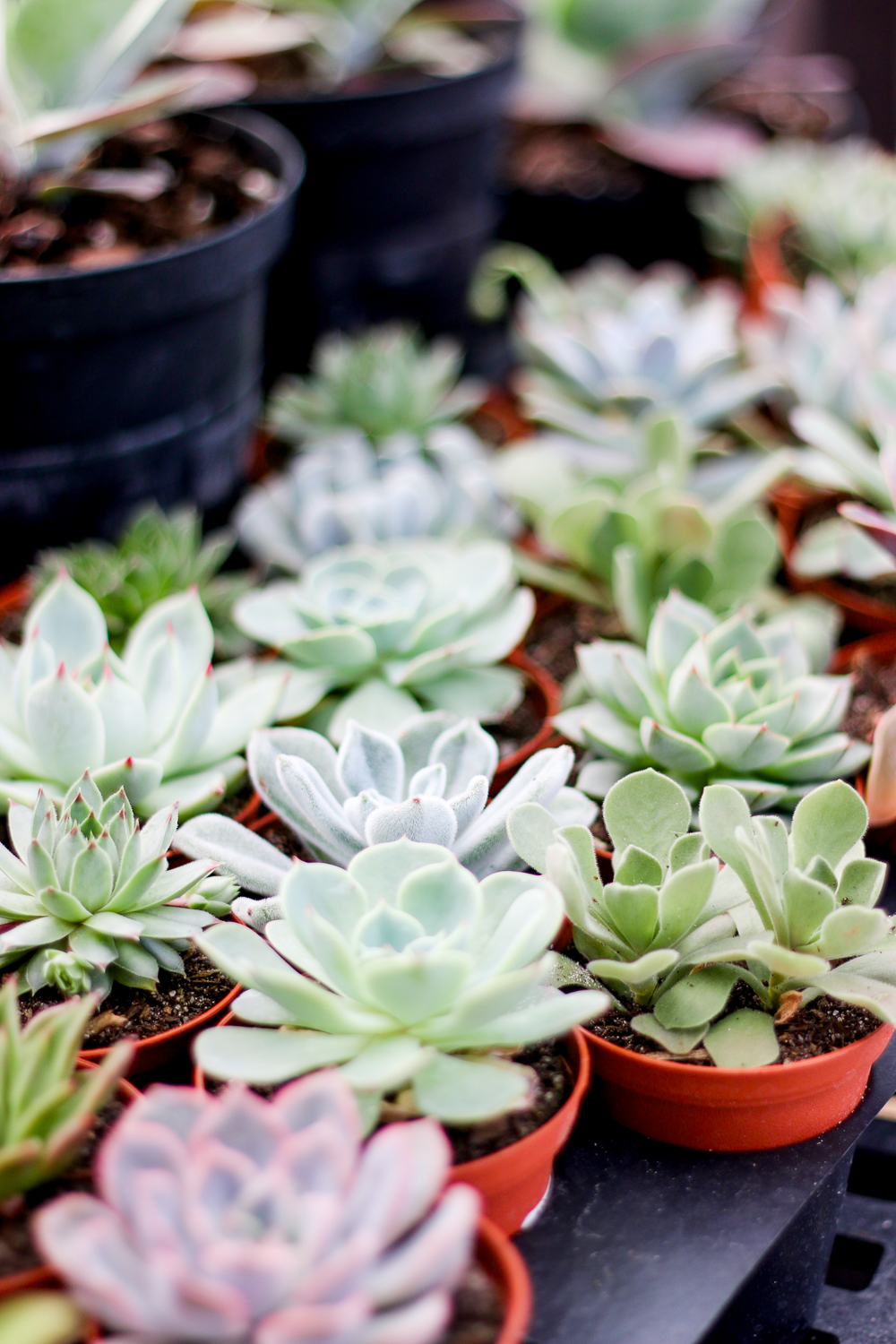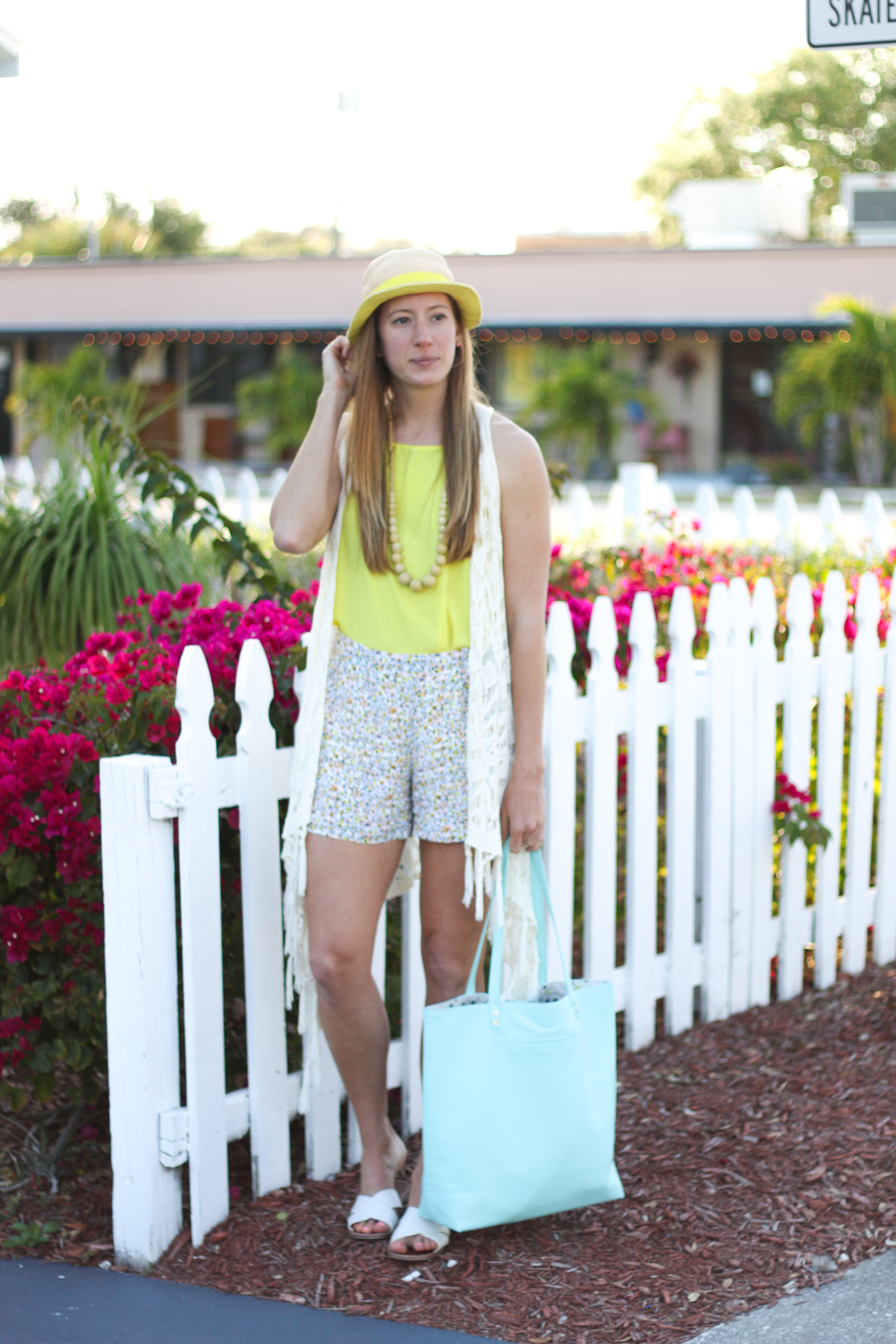 Francesca's Shirt (similar) | LOFT Shorts | Gap Shoes (similar) |
J.Crew Hat (similar) | Bag
The night ended with Gluten Free pizza on the beach! After dinner all was well in the world. Turns out I just needed to eat food! And to look at beautiful flowers and take photos of succulents! #itsthesmallthings
Besides Jesus and the beach, I would say shorts are my third love. During the summer you won't see me wearing anything else. I absolutely love dressing them up or keeping them really casual. These floral shorts from LOFT are just another pair to add to my endless growing collection. Why do all of the stores I love keep having to come out with even cuter shorts than the previous year?! Most likely because they know I will buy them all! I've already worn them with a blouse tucked in and a sweater for chilly nights. Keep the cute shorts comin!
Save
Save
Save