Romper obsessed would be an understatement. It all started when I was a wee little child and had a deep love for overalls. Since I never fully grew up, I still hold tightly to that little girl in me who loves one piece suits. That includes rompers, jumpsuits, and overalls. A dark blue romper would totally fall under the category of winter clothes BUT it finally turned Spring here in Florida which means boots and layers (aka a knit cardigan) were calling my name.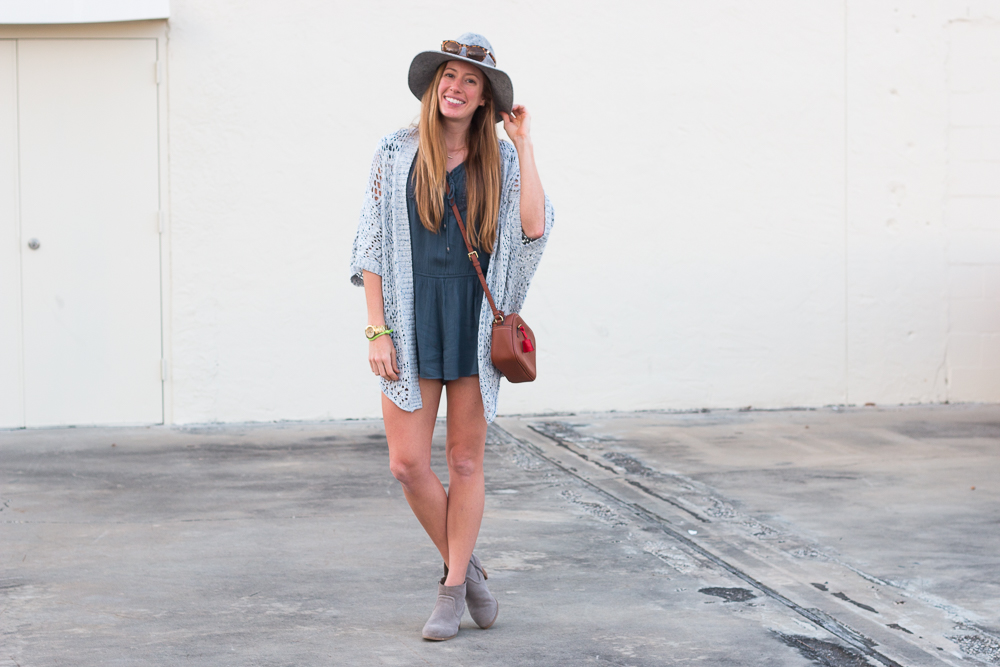 Romper: American Eagle (similar), Booties: Target (similar), Sweater: American Eagle (similar), Purse: J.Crew, Hat: Target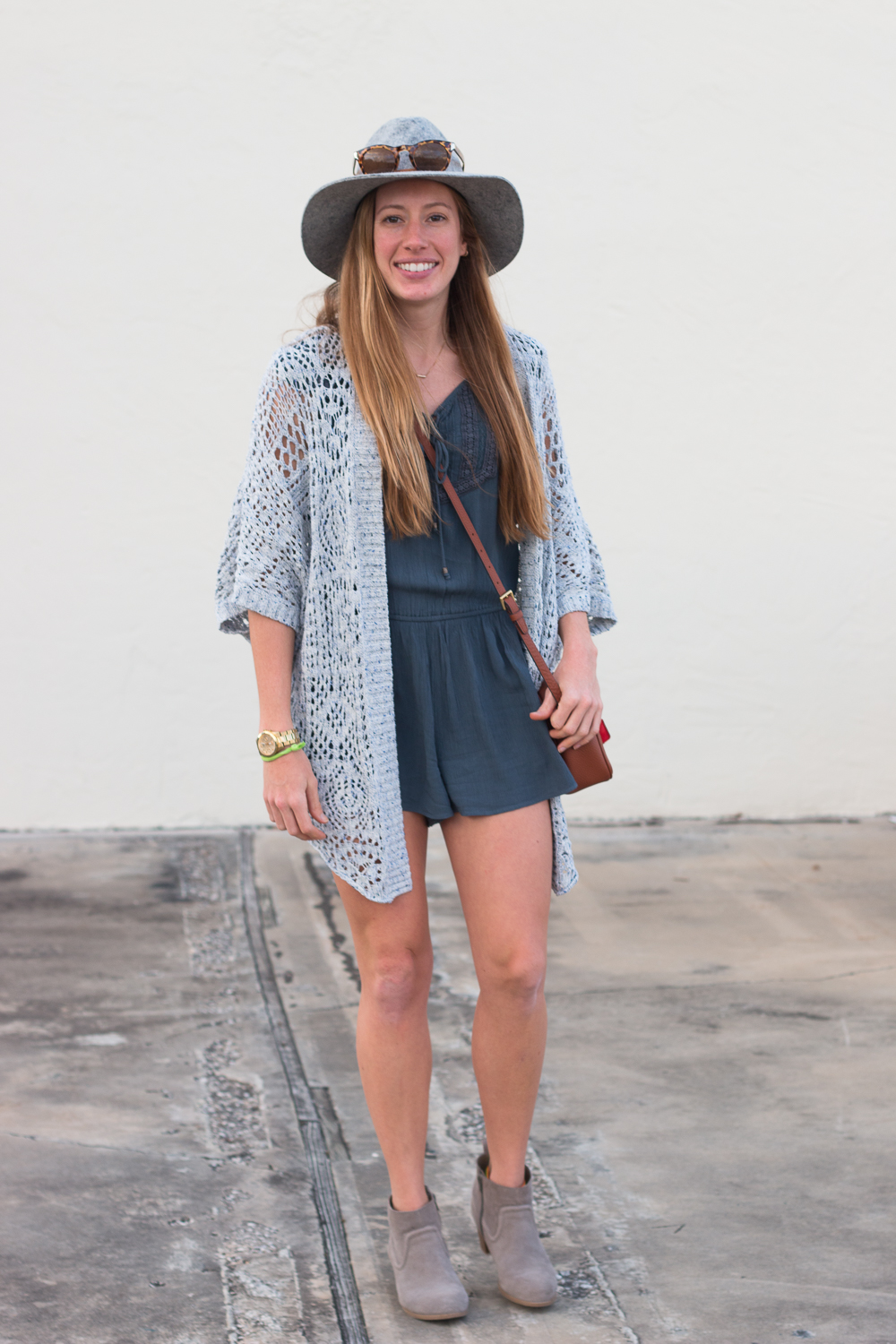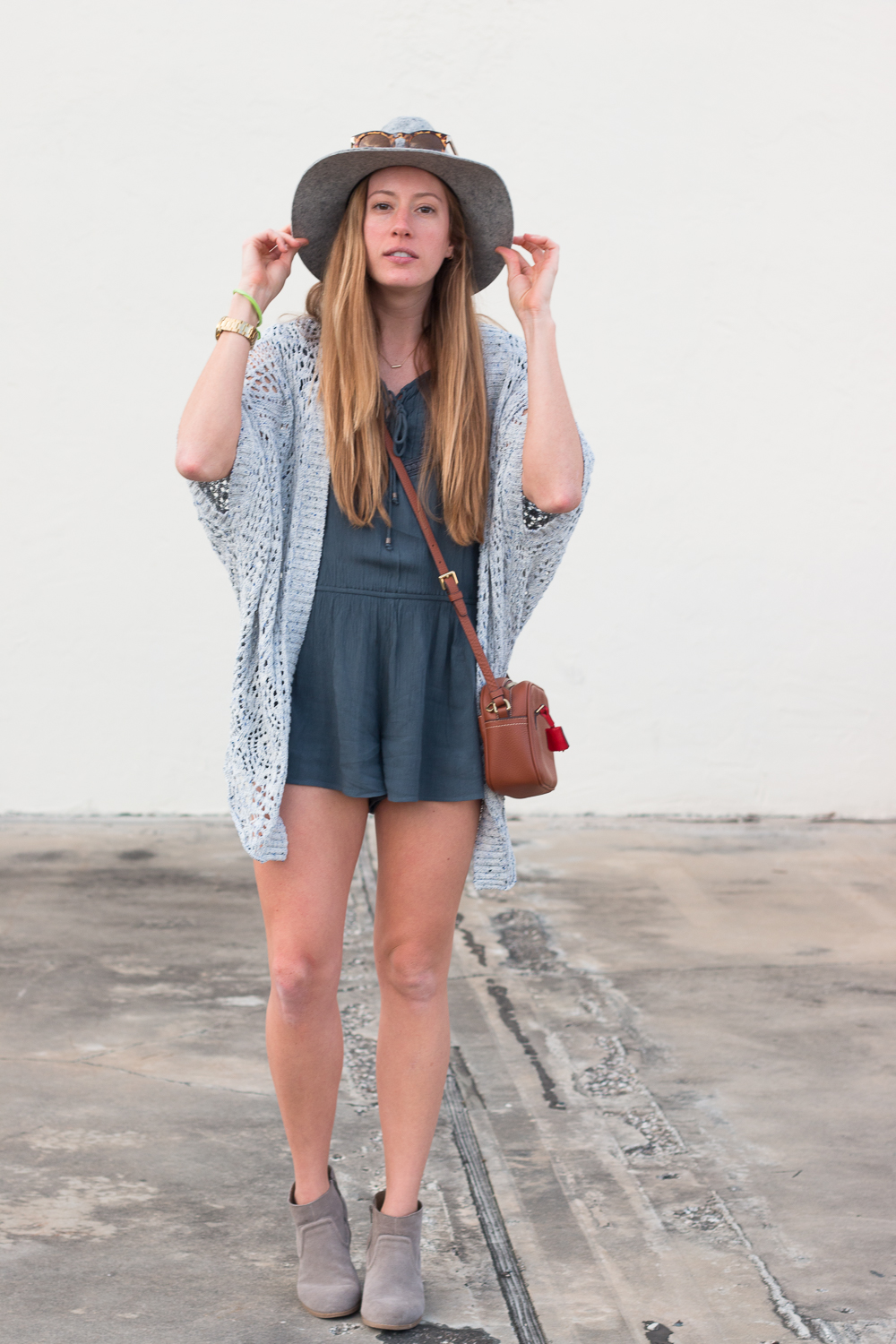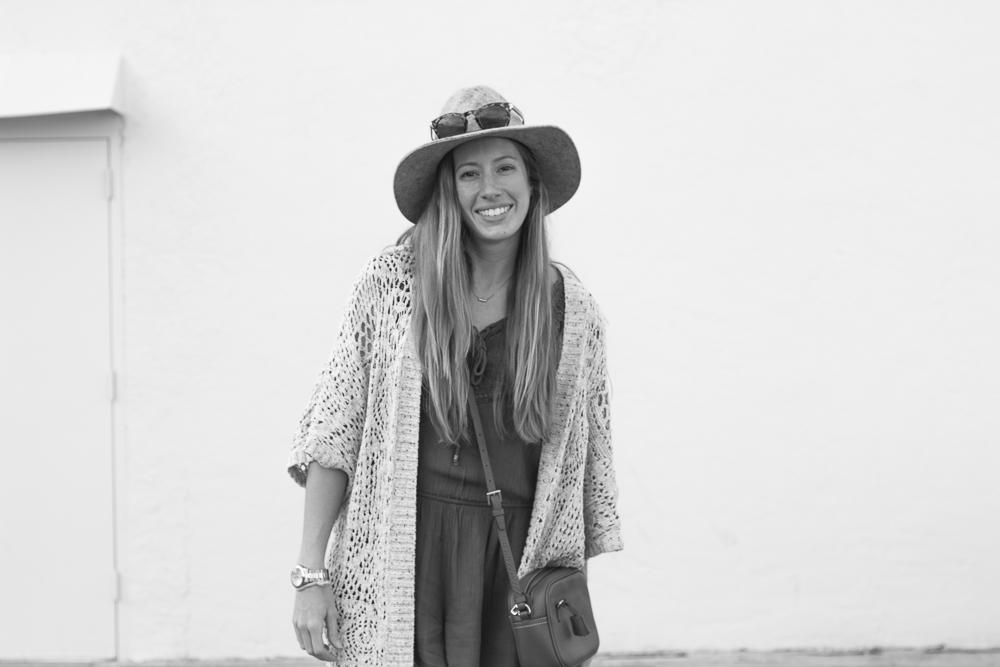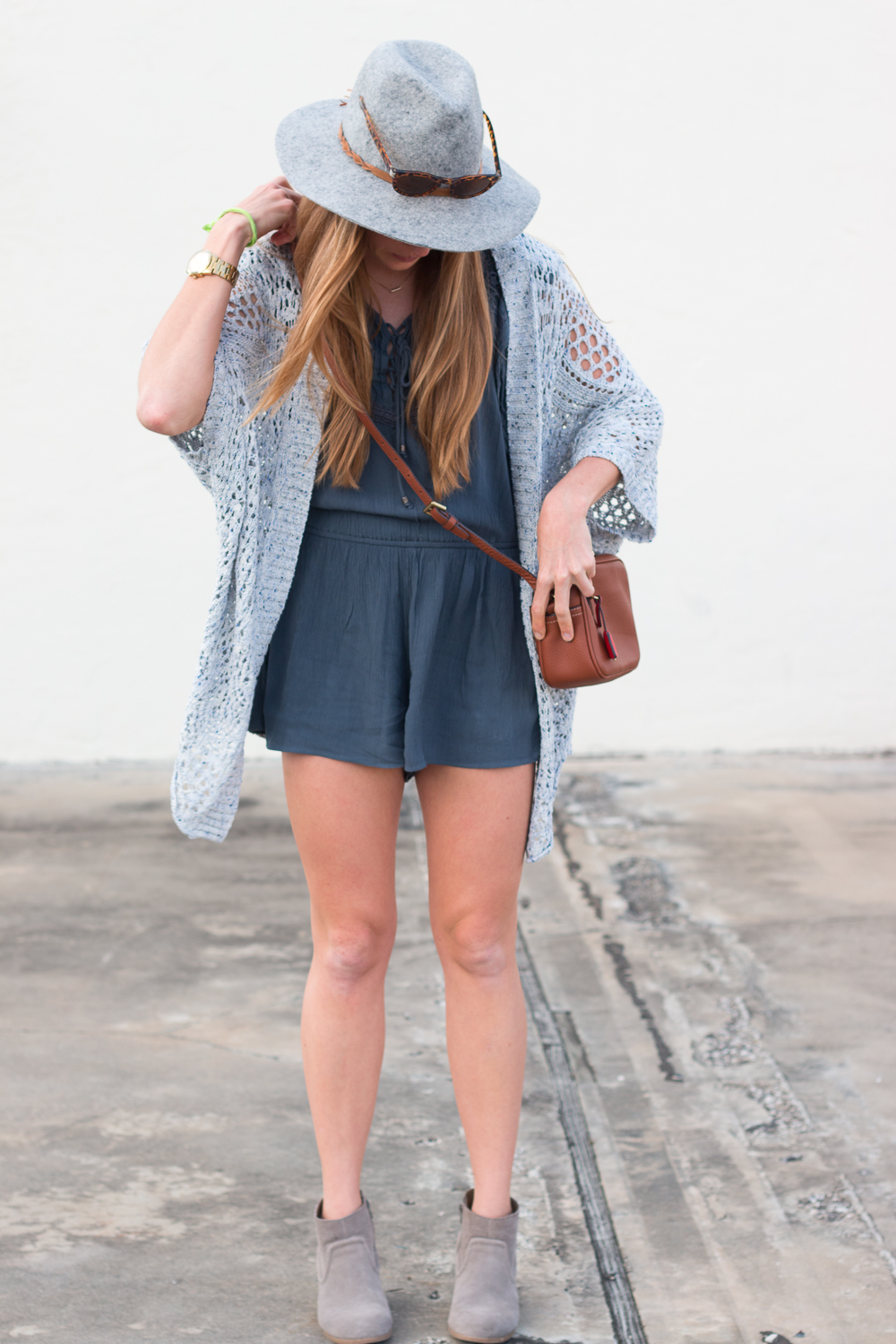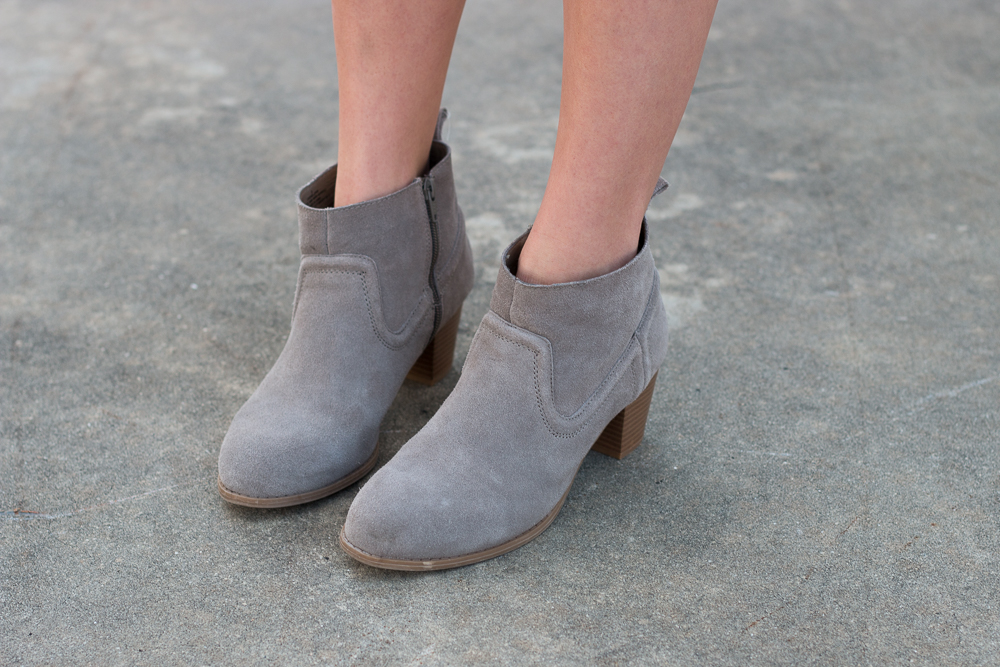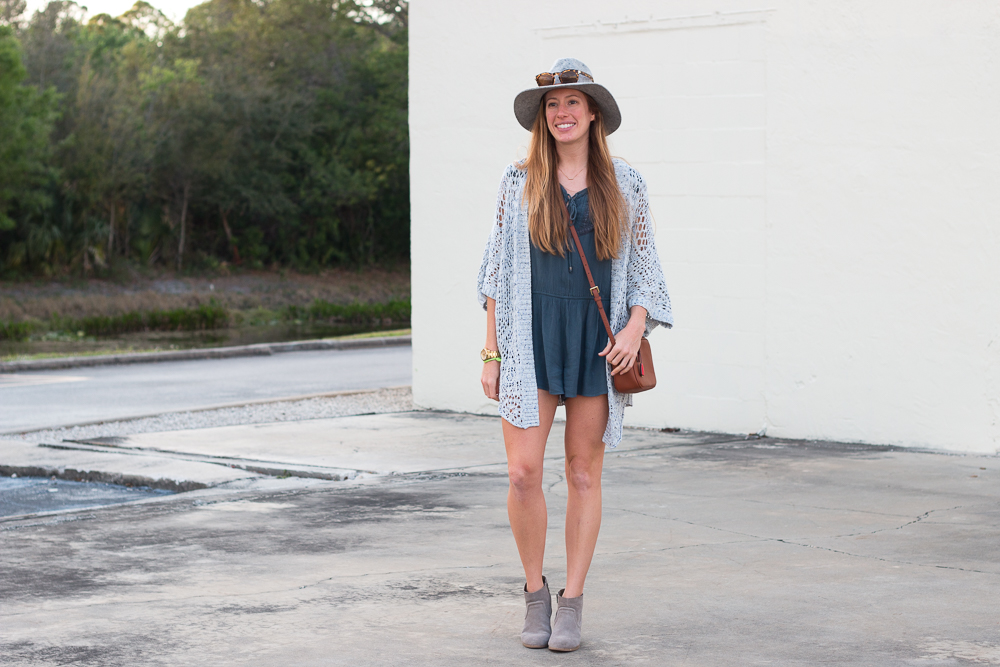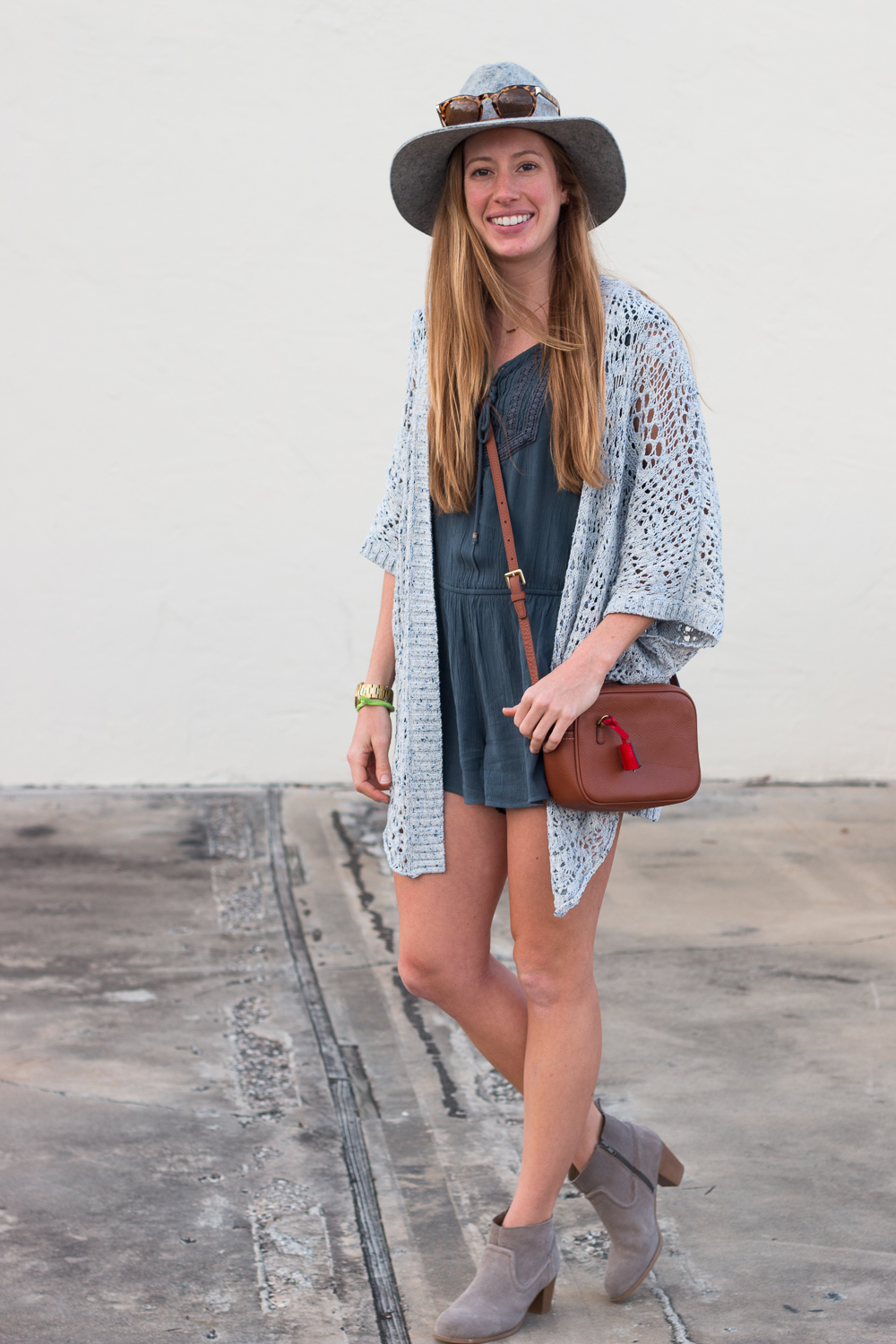 Outfit Details:
Romper: American Eagle (similar)
Booties: Target (similar)
Cardigan: American Eagle (similar)
Purse: J.Crew
Hat: Target
I hope you all had a good weekend! I sure did! Saturday I spent a large chunk at a local park racing a duct tape and cardboard boat that I built with my boyfriend. On Sunday I went to church, did a little shopping at Old Navy with my sis and mom (OMG, so many cute Spring clothes!) and helped to clean the house because my parents want to sell it.
This outfit is what I wore last Friday. Friday's are my day off so on those days I normally dress down and wear shorts since I'm not working in the office. I tend to keep my Friday's pretty low key and chill. There's often appointments, cleaning and laundry involved and I normally workout on Friday mornings. Most of the time I don't get dressed up that often but last Friday I had a lunch date with another blogger friend. I decided to wear the romper with a cardigan and booties because the weather was soooo nice and Spring-ish (insert "ok" hand emoji here?) .
The rest of the afternoon I spent running errands (buying mass amounts of duct tape), shopping for pirate costumes and finished building my boat with my boyfriend for our race we had on Saturday. I had mentioned the race a few times on here and on Instagram. It was such a blast we will be participating in it again next year. Be on the lookout for a recap of the boat race this week!
Rompers and summertime are calling my name. I can feel it in my bones. This will most likely be the last time I pull out this romper until next fall. I tend to lean toward more bright colors or chambray for summertime and find the blue to dark to wear any other time than fall/winter. Since I know summer is upon us, I wanted to link a few chambray rompers that would allow you to still get the look above. Take a look at a few of the chambray rompers that I love, here, here and here.
If you haven't already done so, follow me on Facebook and Instagram!
Save