I am so in love with stripes and nautical outfits. How do I go from this look to a preppy outfit? I honestly have no idea. Some days my outfits just say mood but my joyous personality says otherwise. This is an everyday outfit that I typically wear to work. My work wear tends to be really casual with a lot of pants and cute tops with the occasional dress up day where I wear a dress or skirt. Since I work in an office environment, it gets chilly, so pants are a comfortable option that keeps you warm. The only thing this outfit is missing is a nice water scenery with boats sailing by.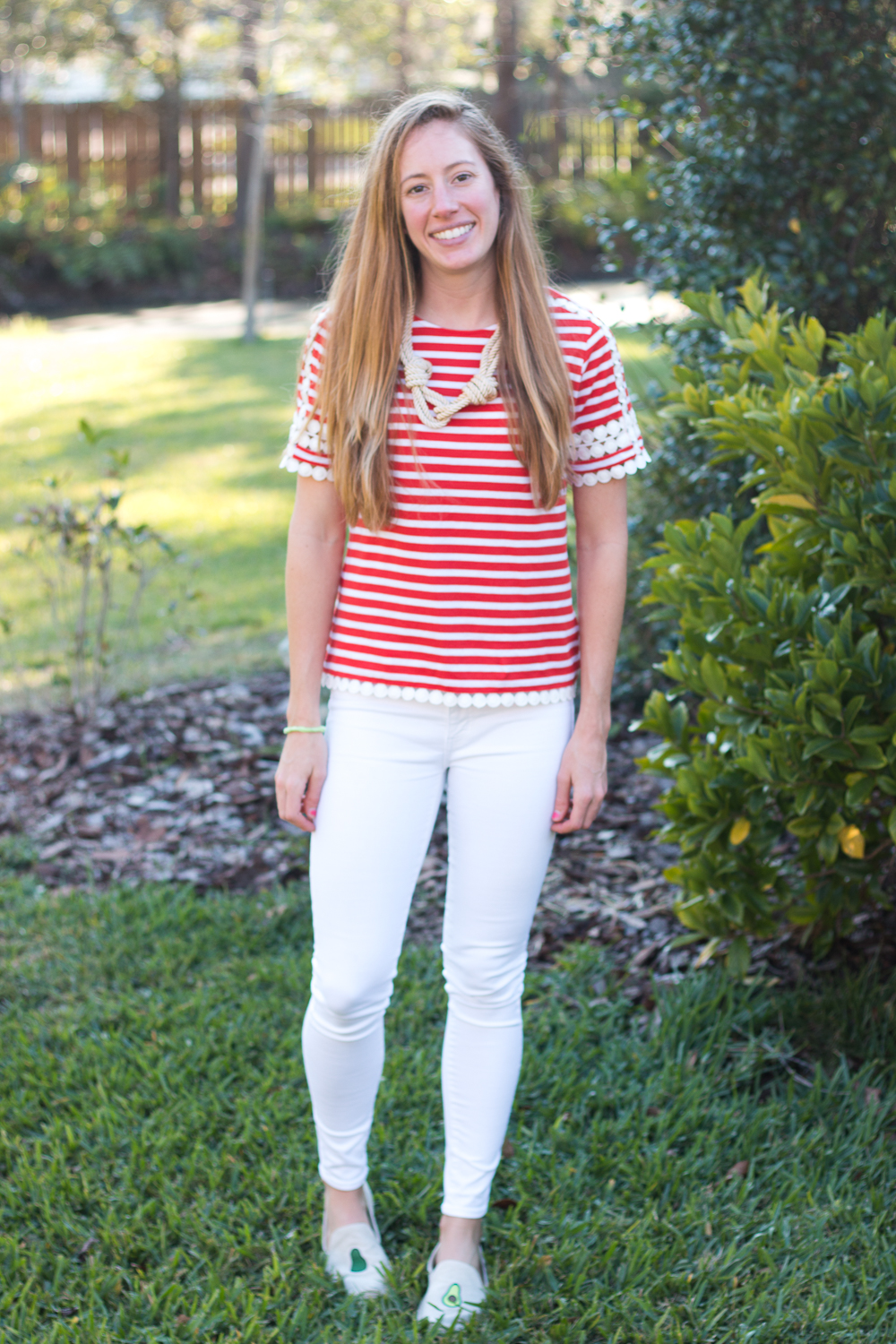 Top: J.Crew (similar here and here), Pants: American Eagle, Necklace: Target (similar here and here), Shoes: Soludos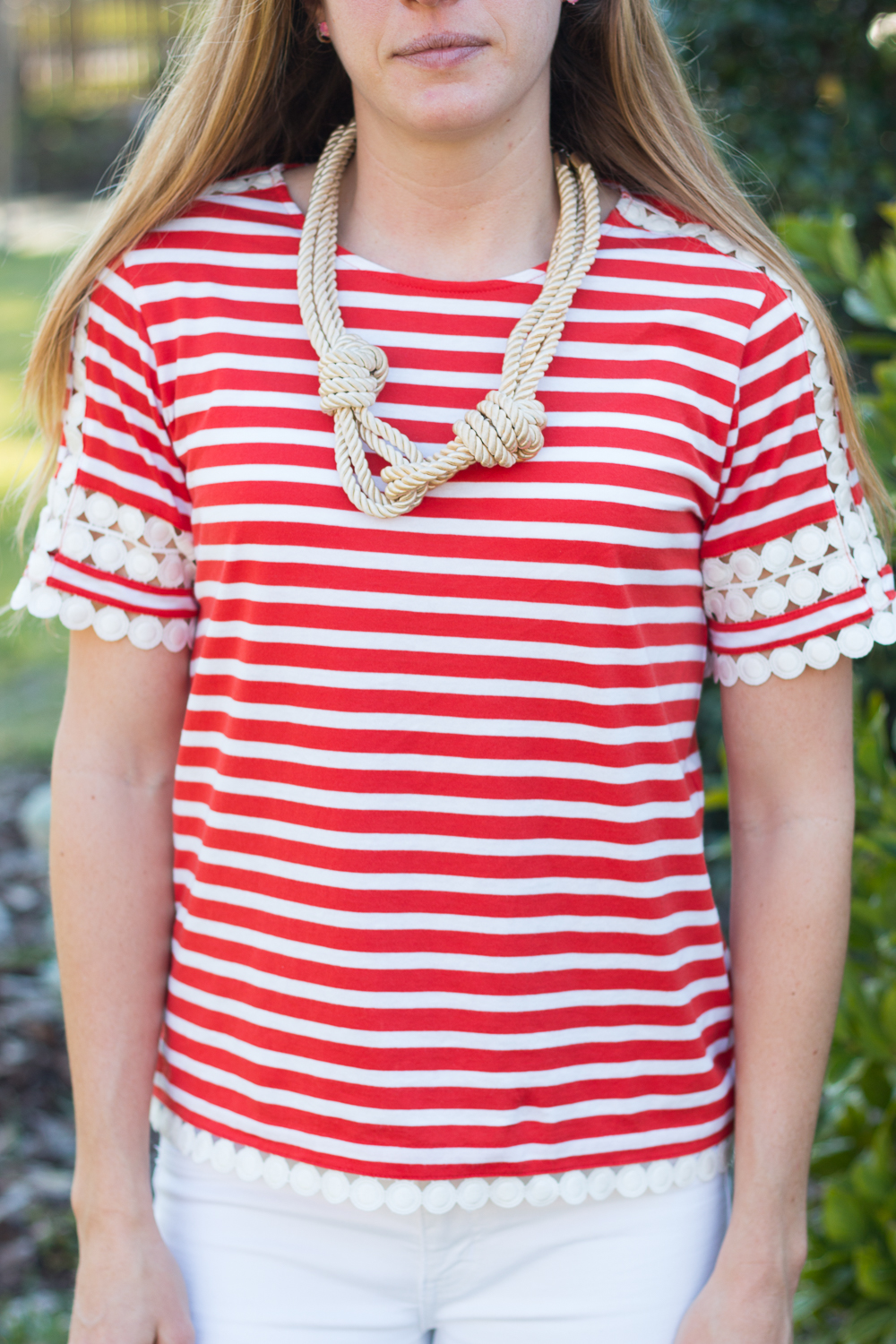 Whenever I wear this necklace, it's a crowd favorite. Every Spring and Summer I whip out this necklace to wear with all of my stripes because it's such a bold statement piece. I am always asked where I bought it from. The necklace is from Target but I actually bought it from a local consignment shop for under $10. It's usually disappointing to tell people it's old but I have found a few similar options online here and here. There's ton of DIY's if you want to make your own.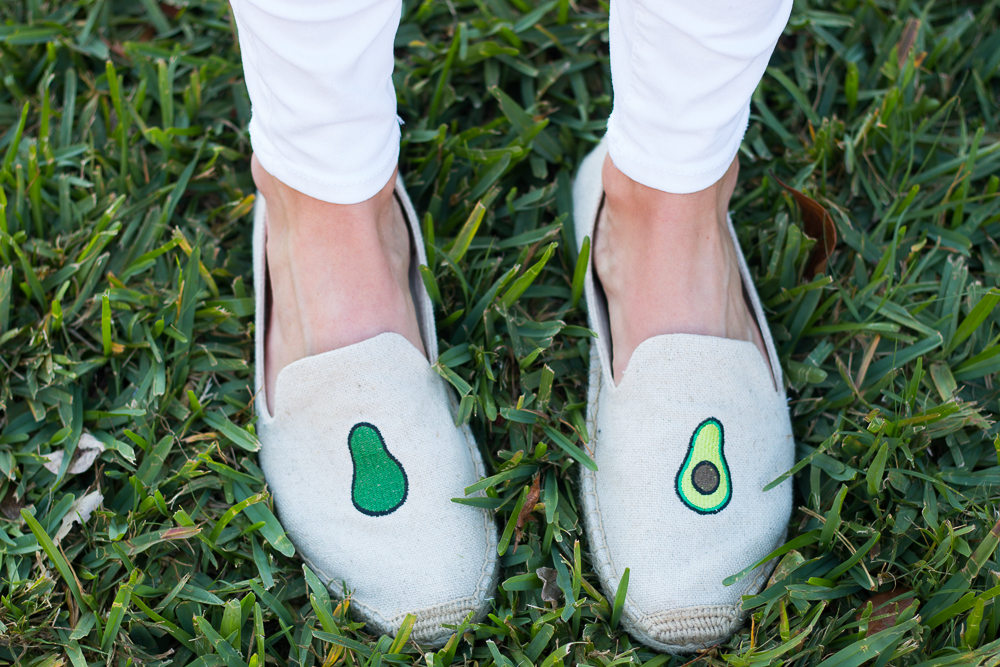 Me favoriteeeee shoes!!!!!!! Seriously buy these if you want a pair of really comfortable shoes for summer!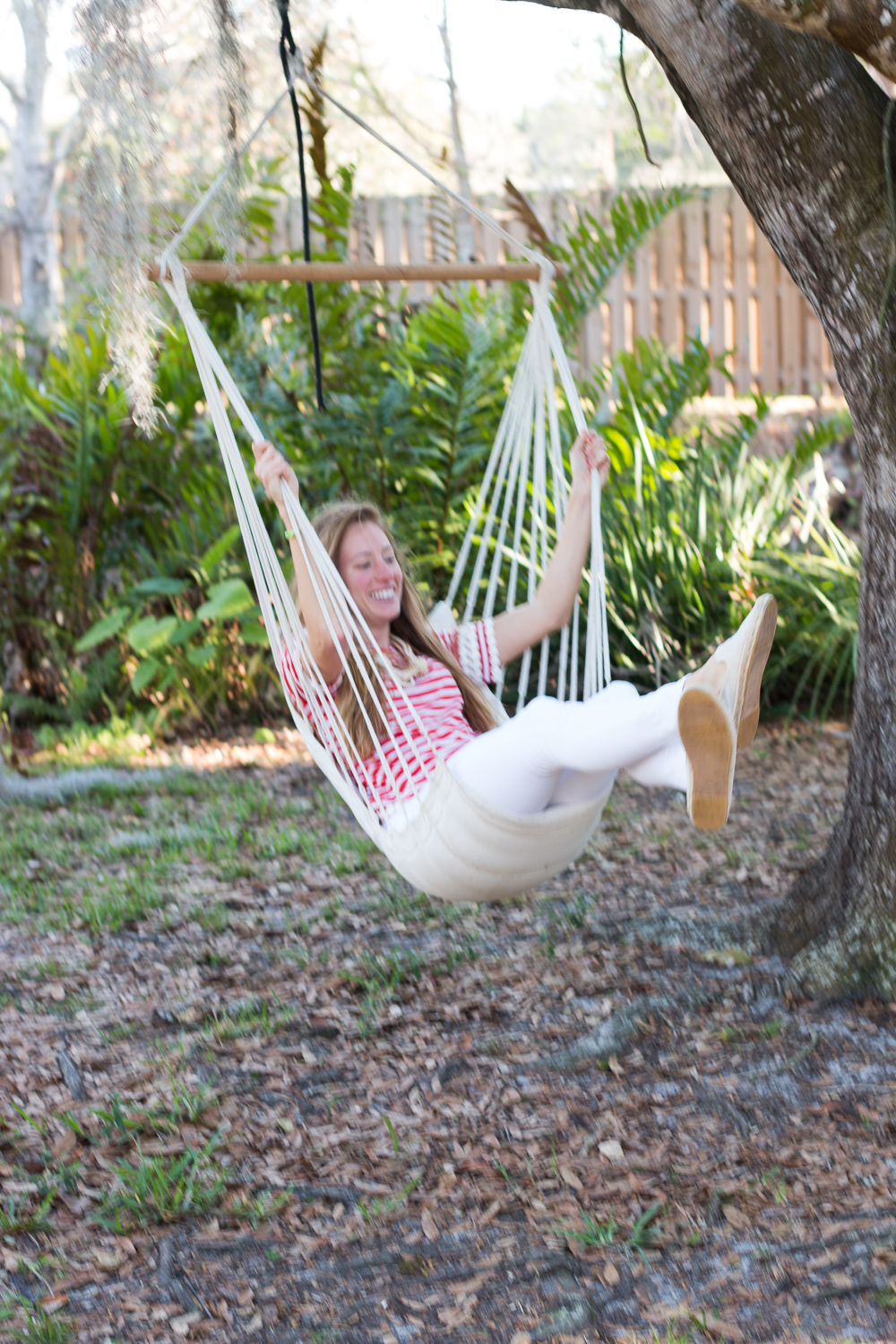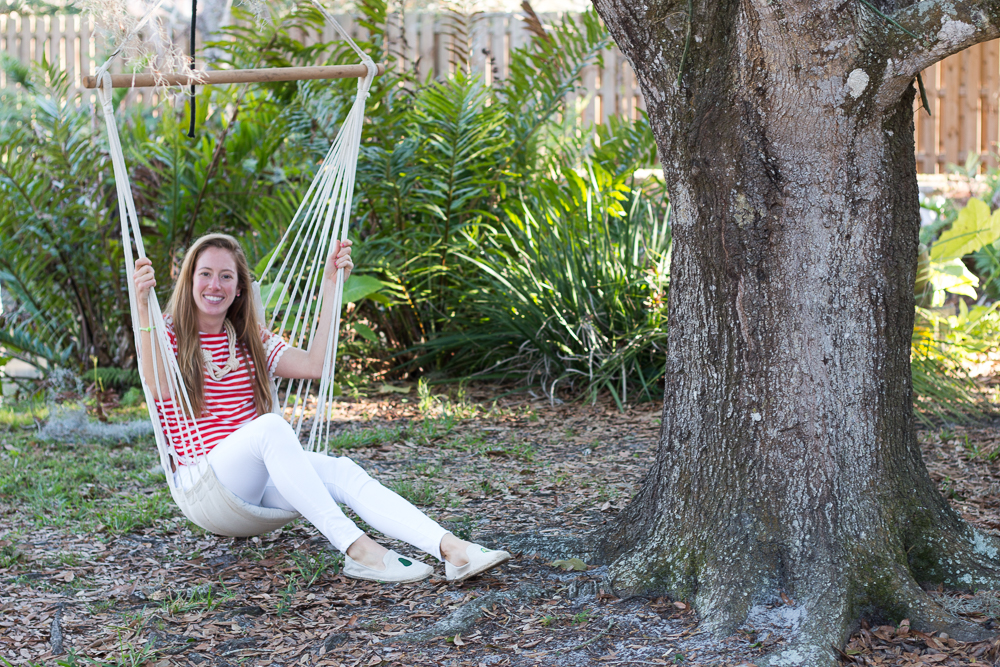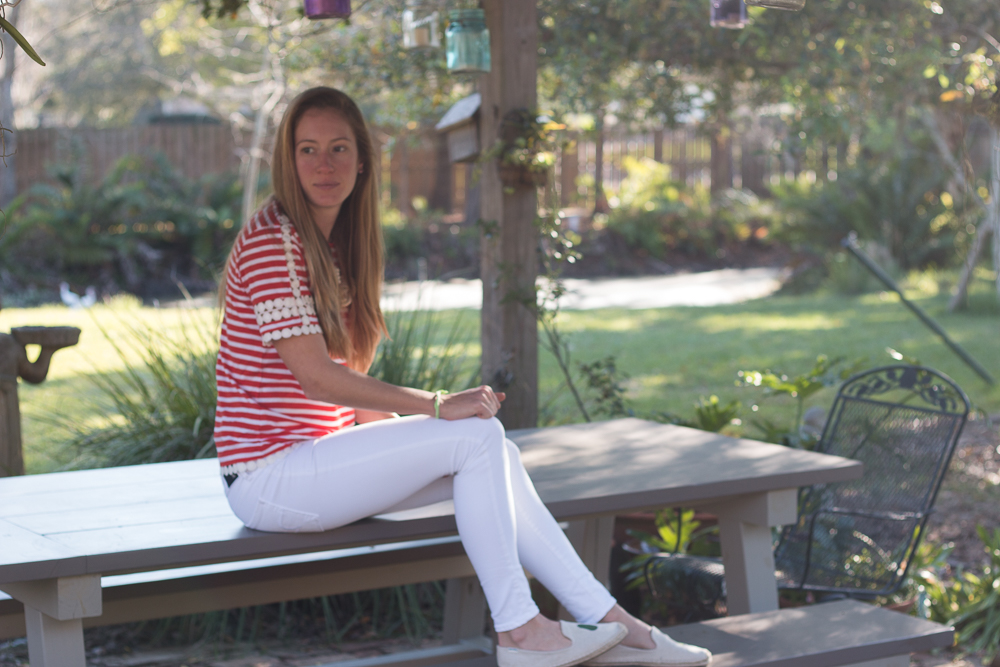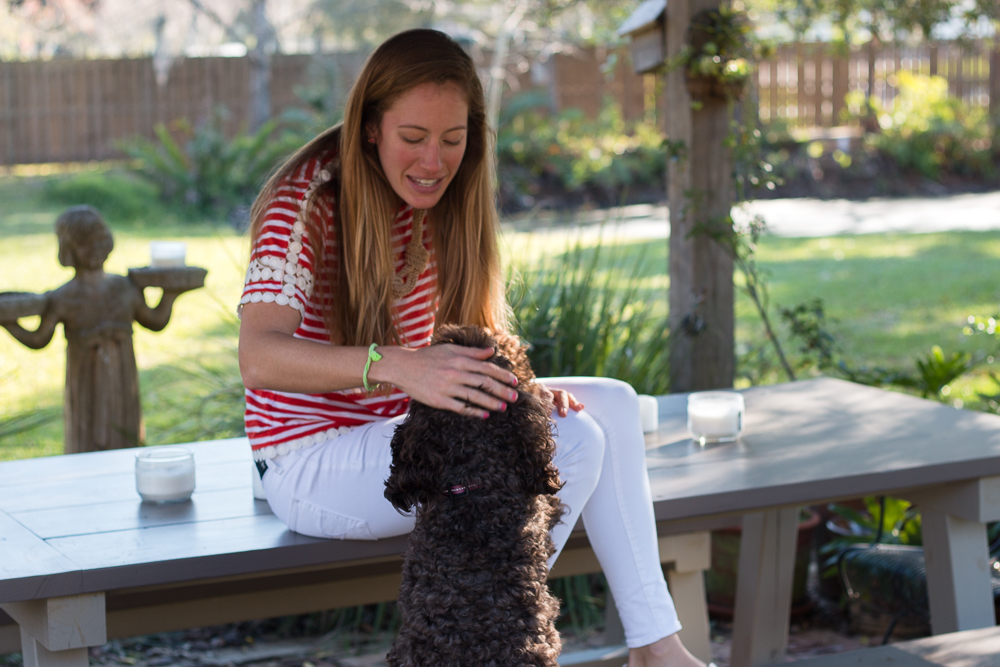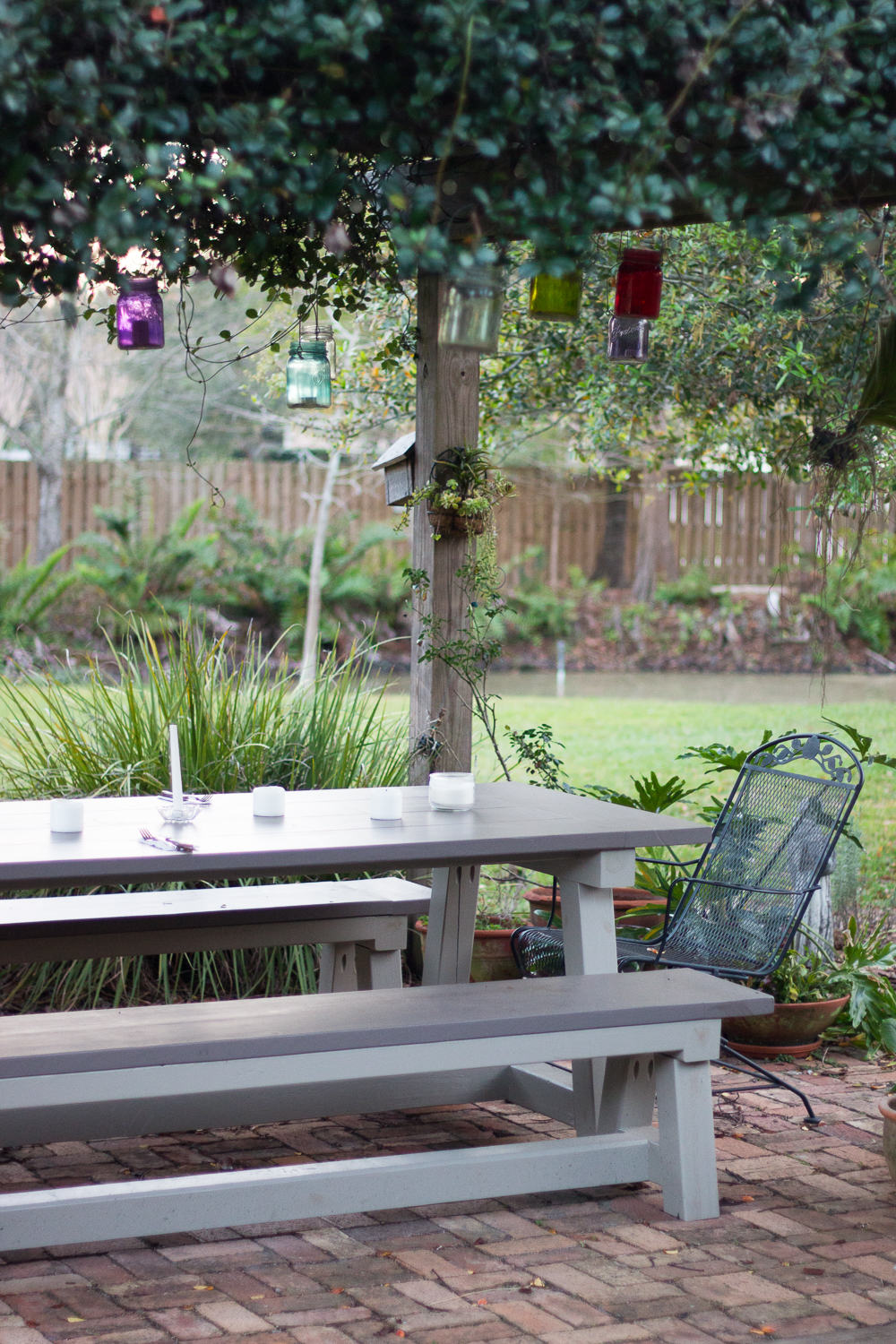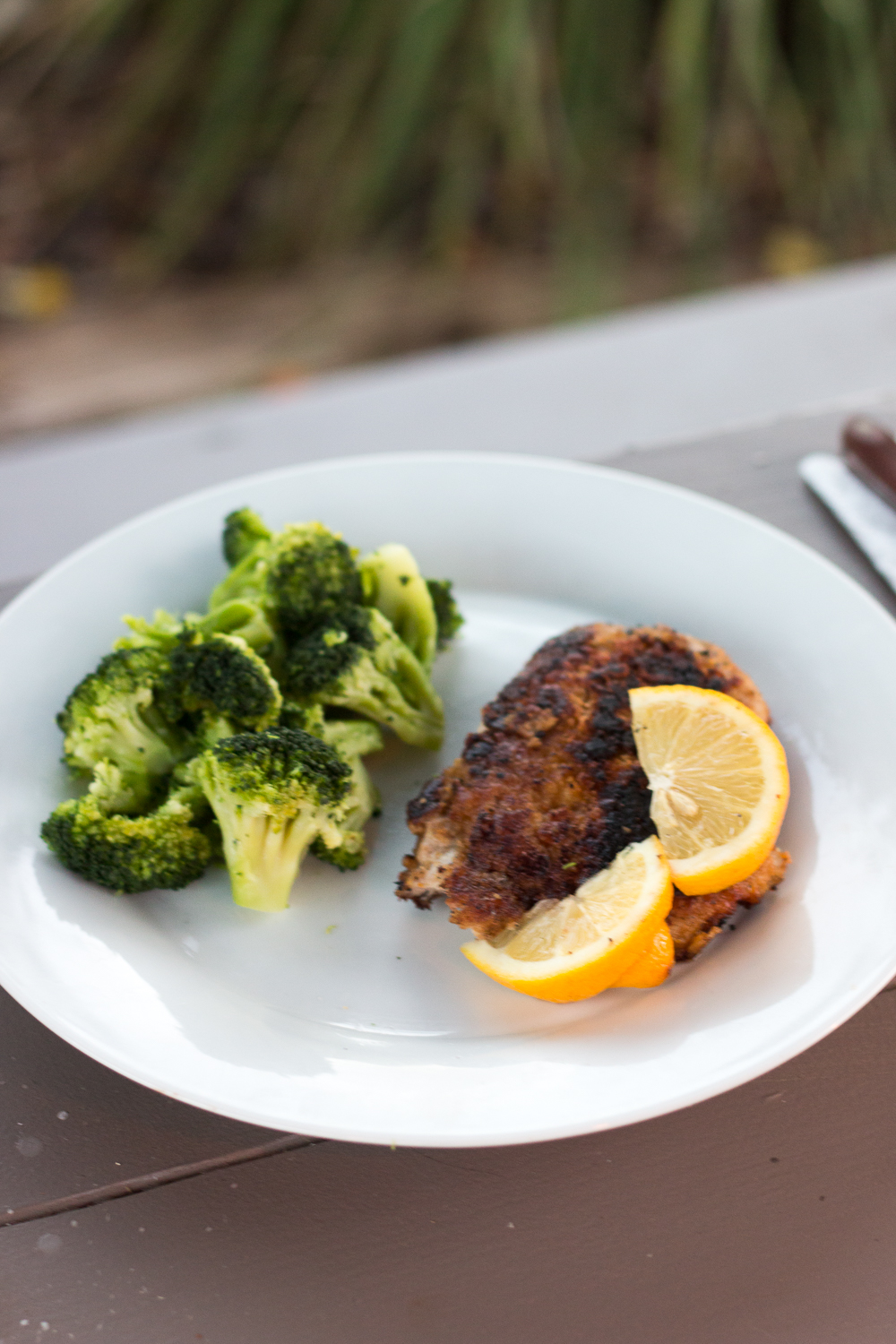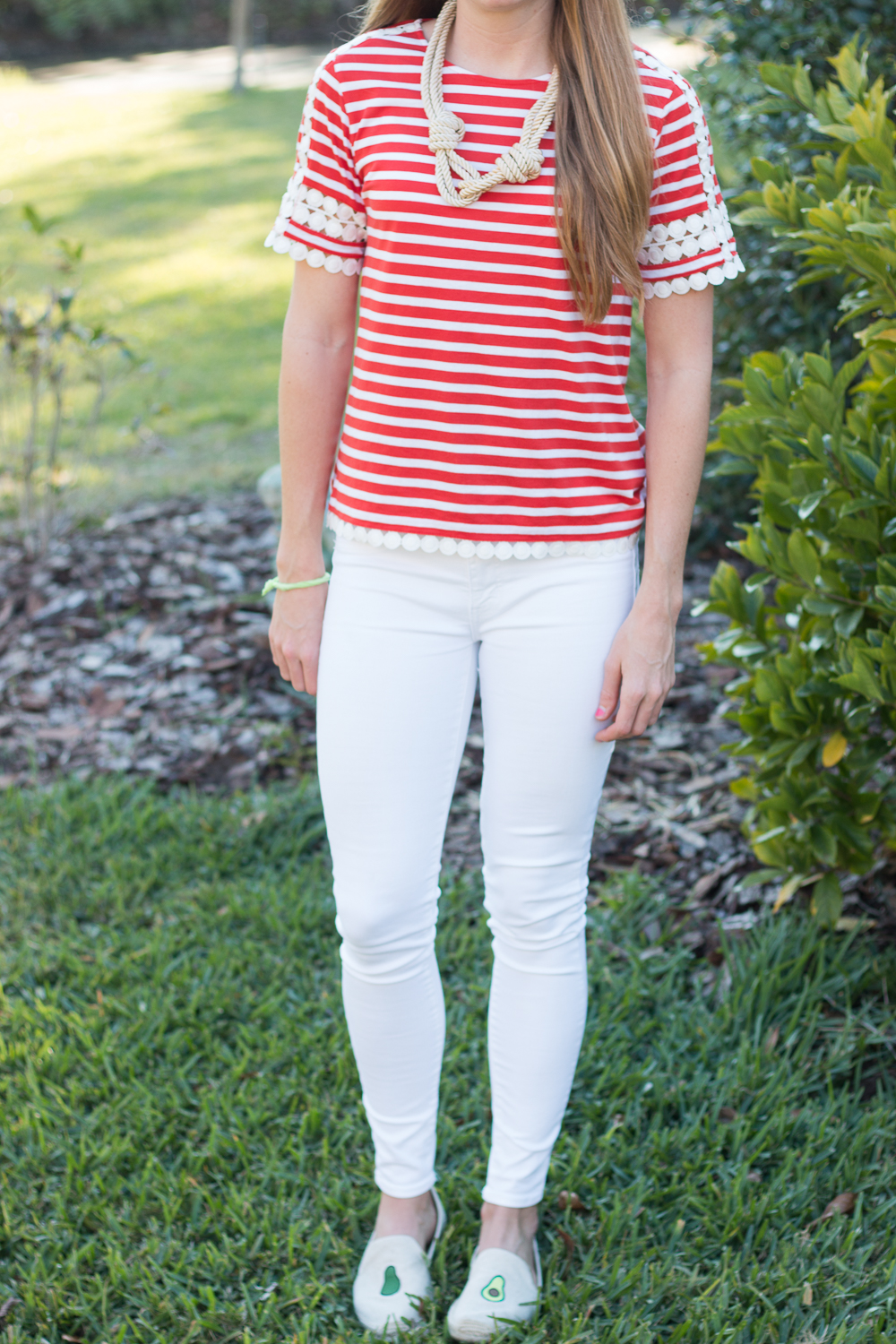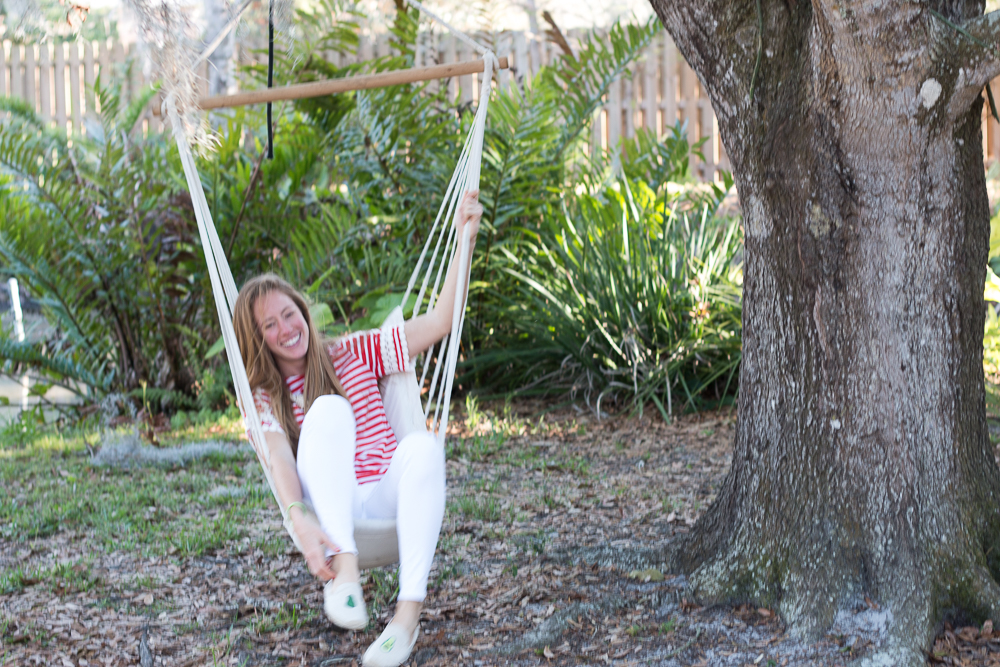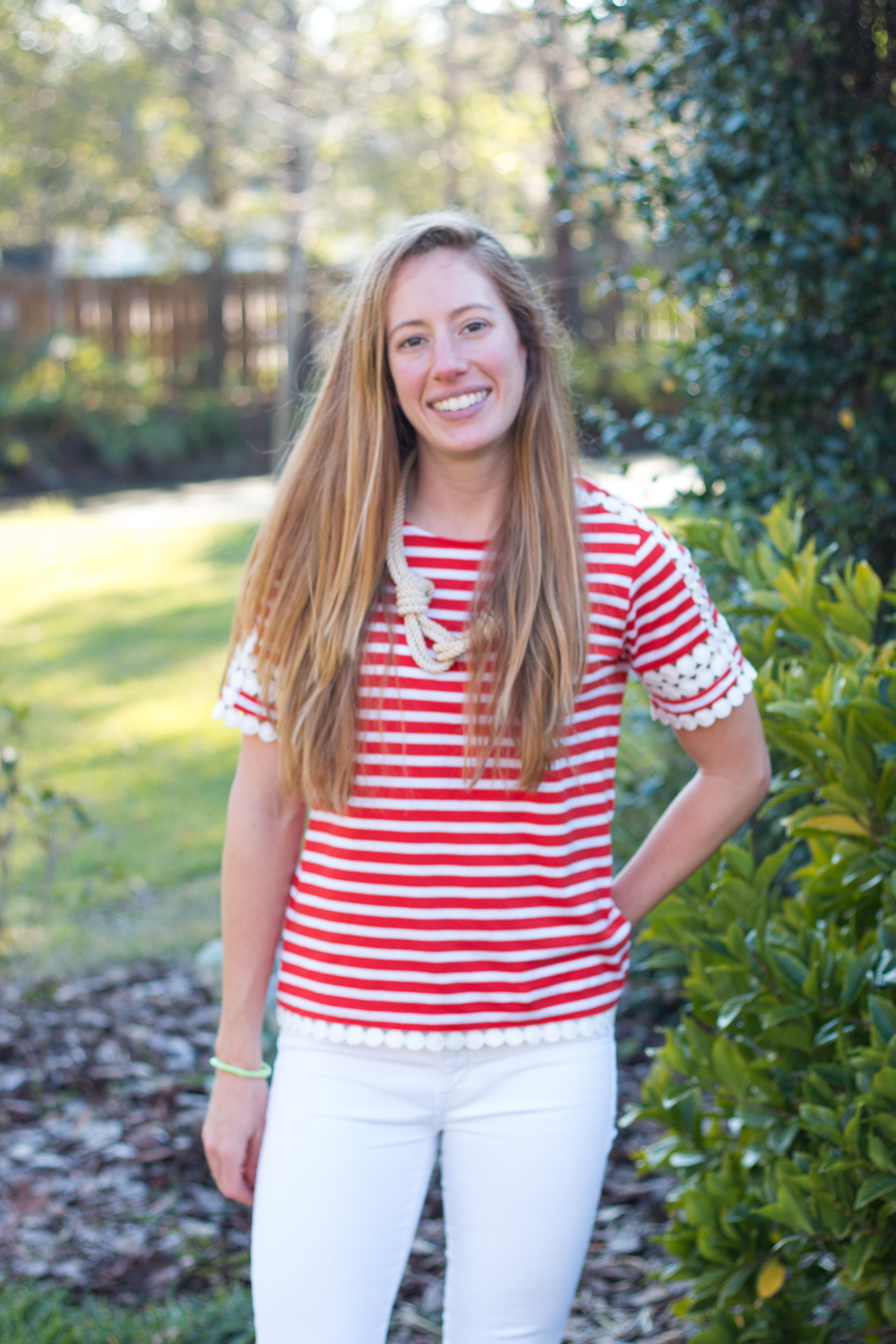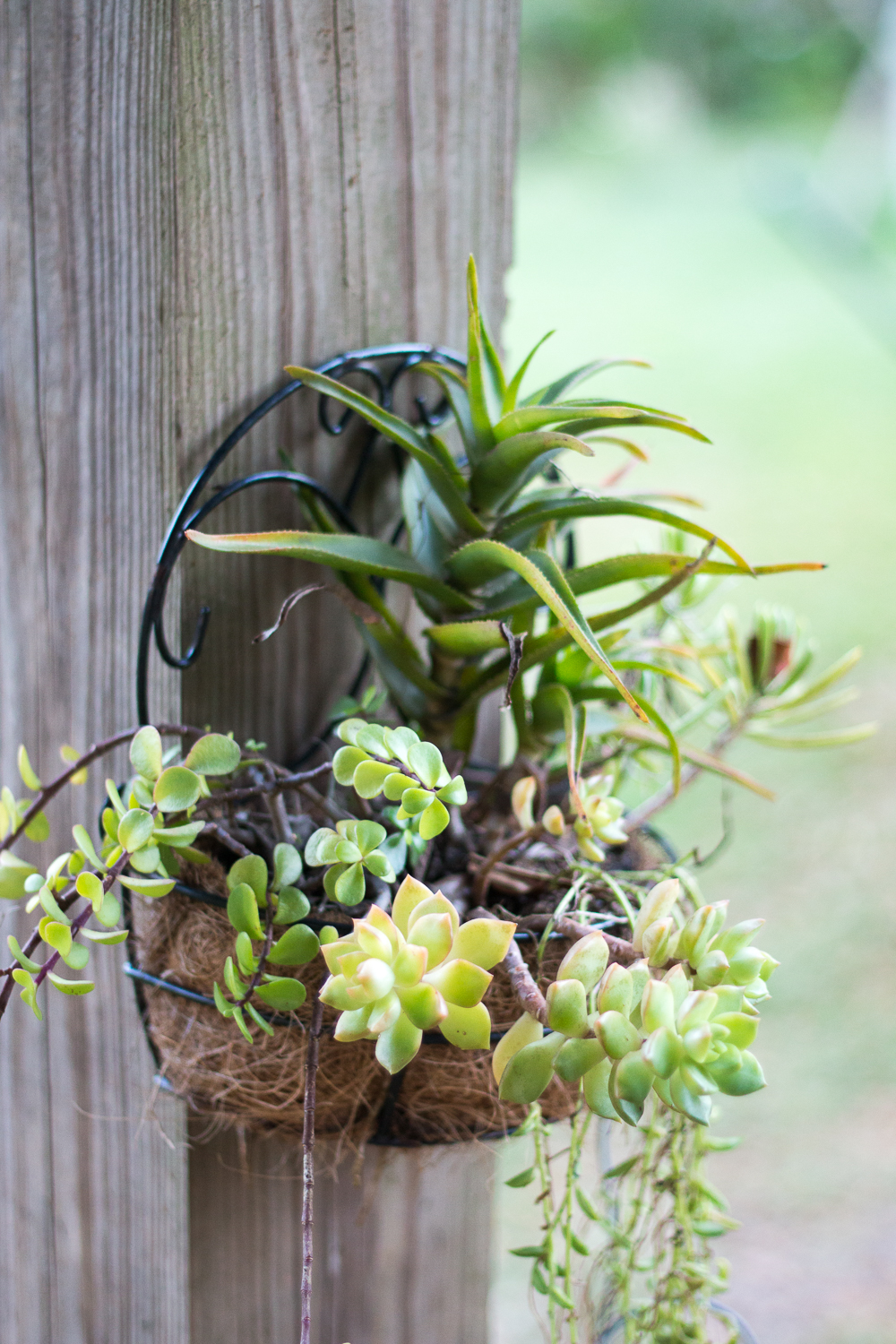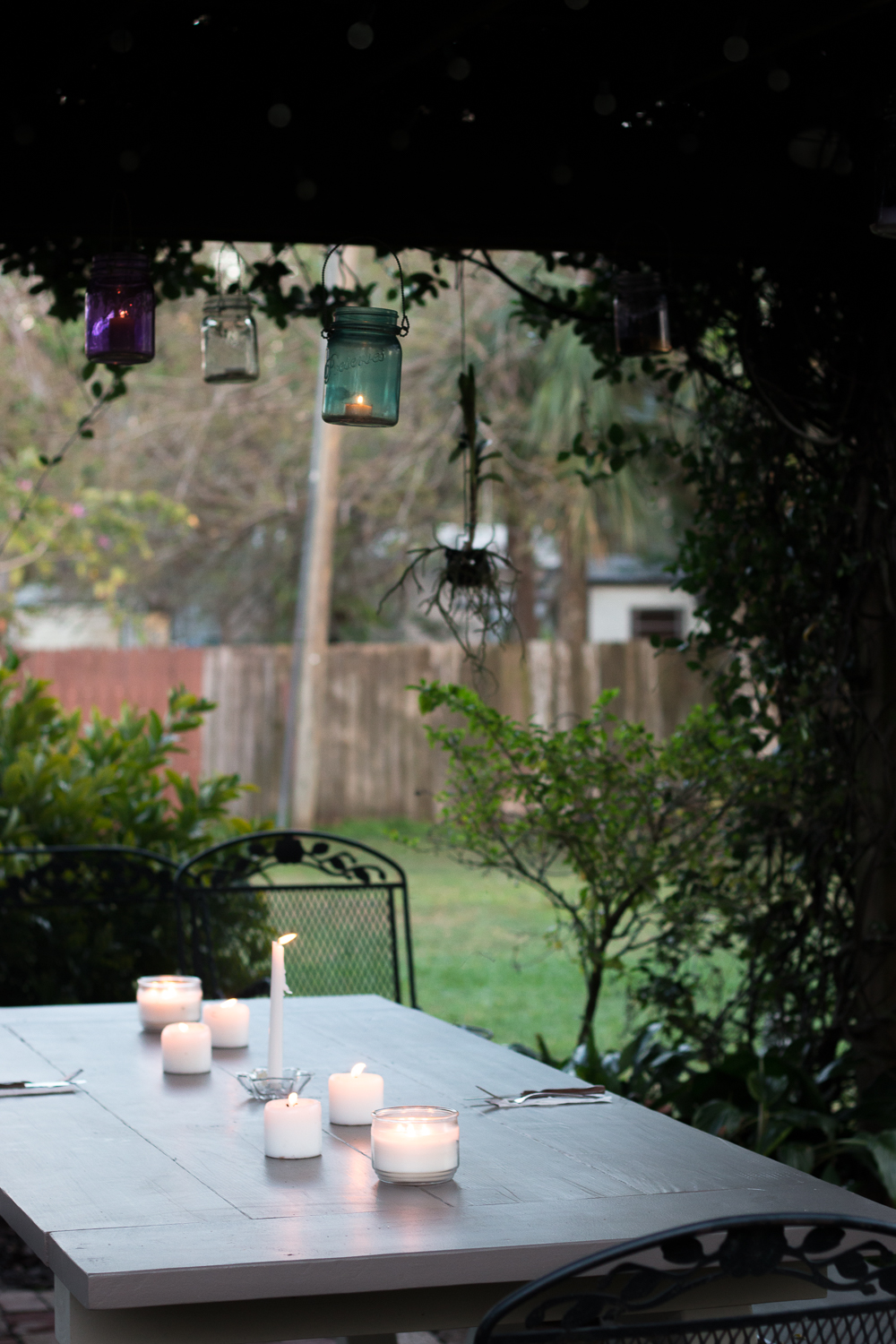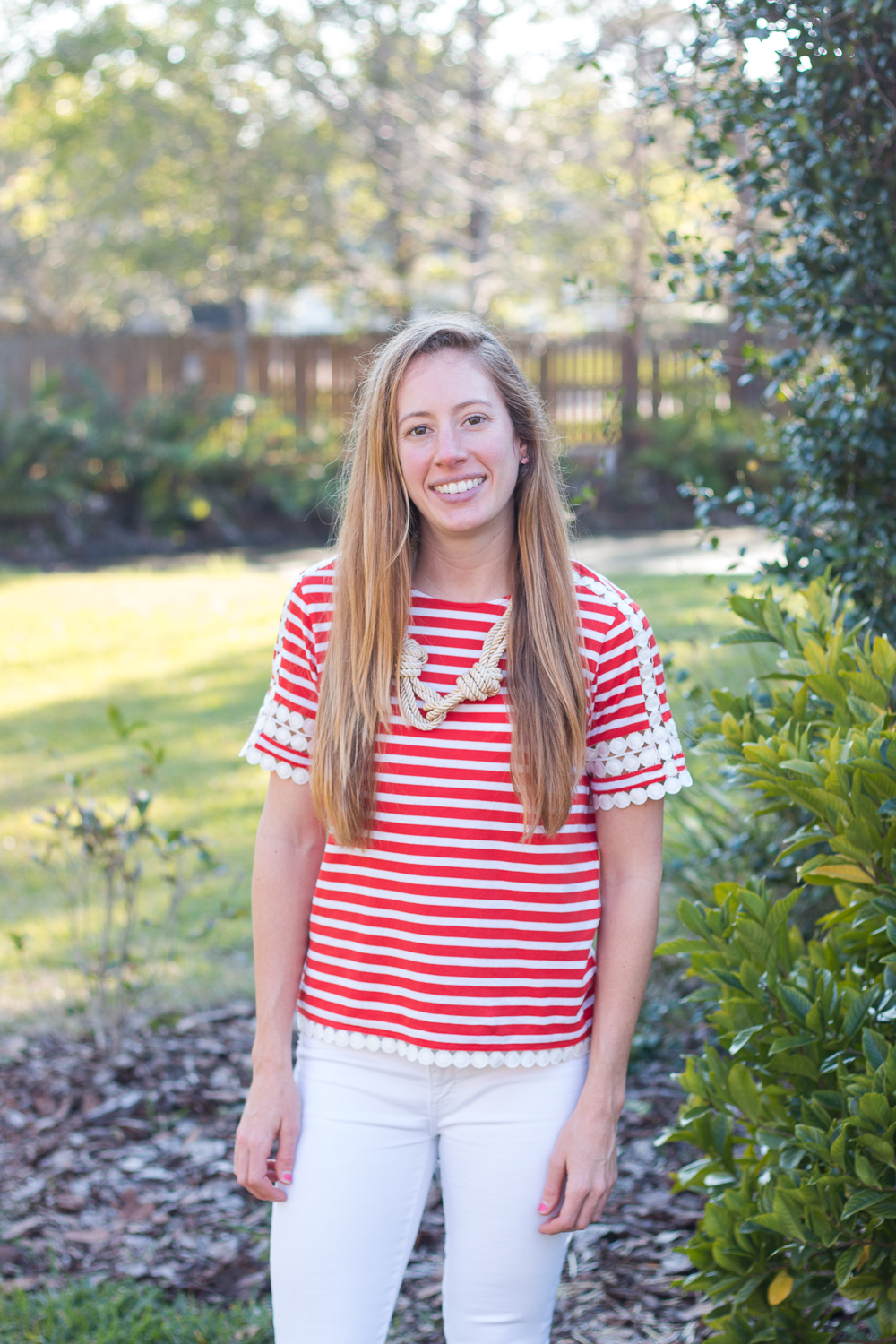 Outfit Details:
Top: J.Crew (similar here and here)
Pants: American Eagle
Necklace: Target (similar here and here)
Shoes: Soludos
Dog sitting is the best! A few weeks ago I dog sat a sweet golden doodle named Simon and this is his parents awesome backyard! I sat out here everyday after work just to enjoy the peace and quiet. My boyfriend and I ate dinner outside one night on their picnic table! He set up all of the candles and cooked the best pork chops ever (okay maybe burnt them a little) but they were still delicious. You would assume I wore this cute outfit while I ate dinner but yeah no…I changed into comfy lounge clothes as soon as we were finished with these photos. #comfortisalwayskey
If you want to be adventurous and make the rope necklace yourself, try out this DIY!
Save
Save
Save
Save