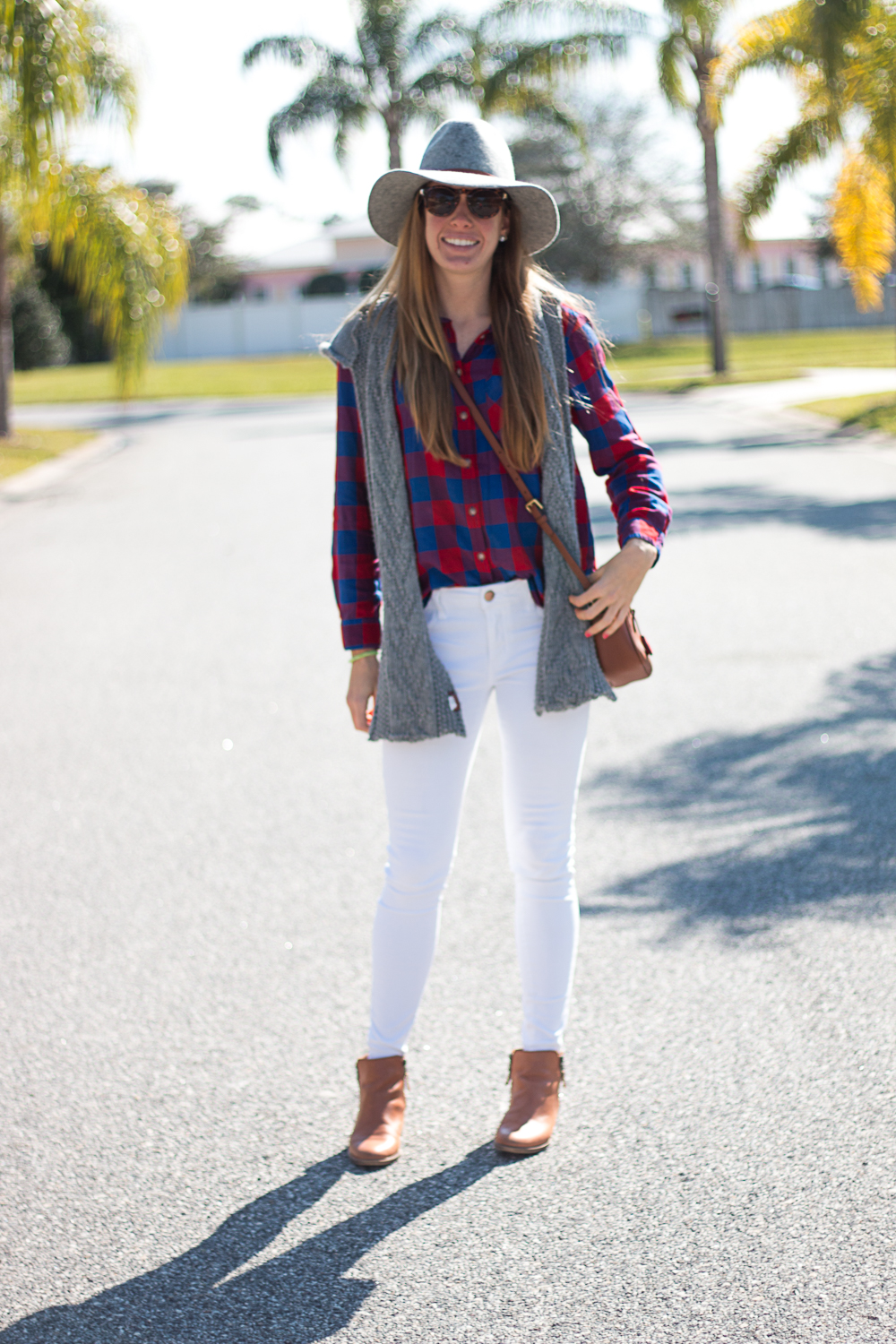 Old Navy Top (similar), American Eagle Jeans (on sale for $20!), J.Crew Crossbody Bag, Target Scarf, Target Hat, Ralph Lauren Booties (similar)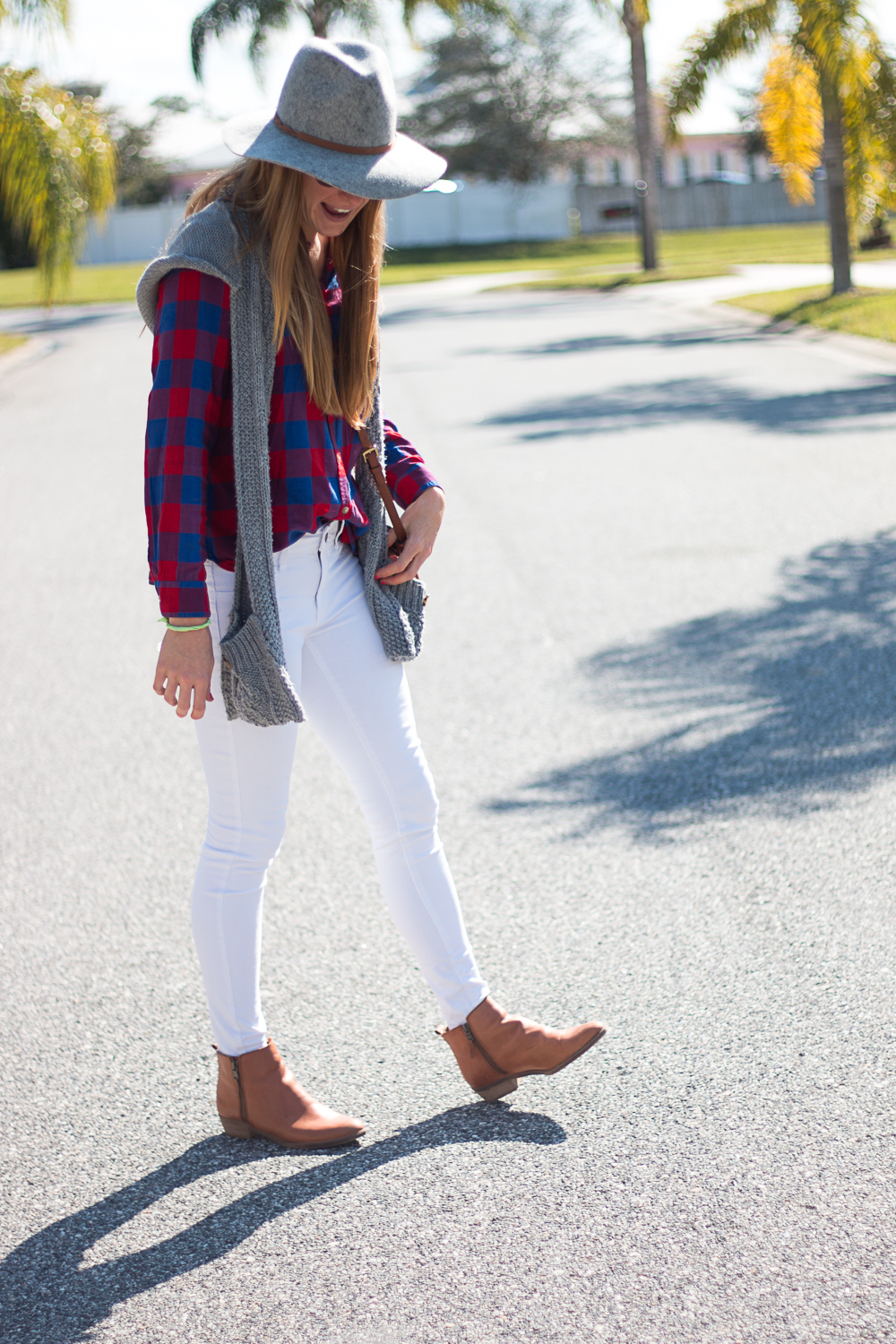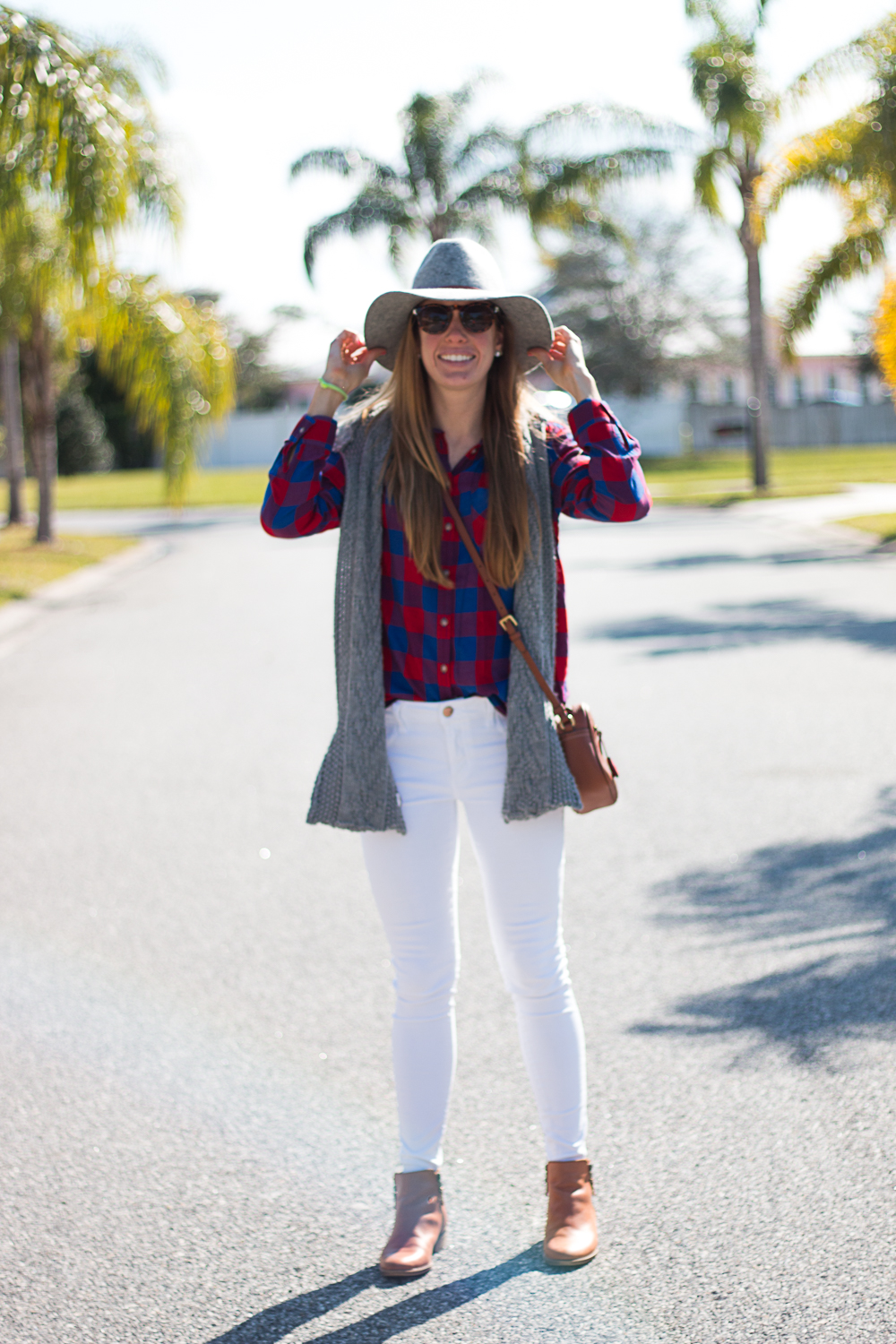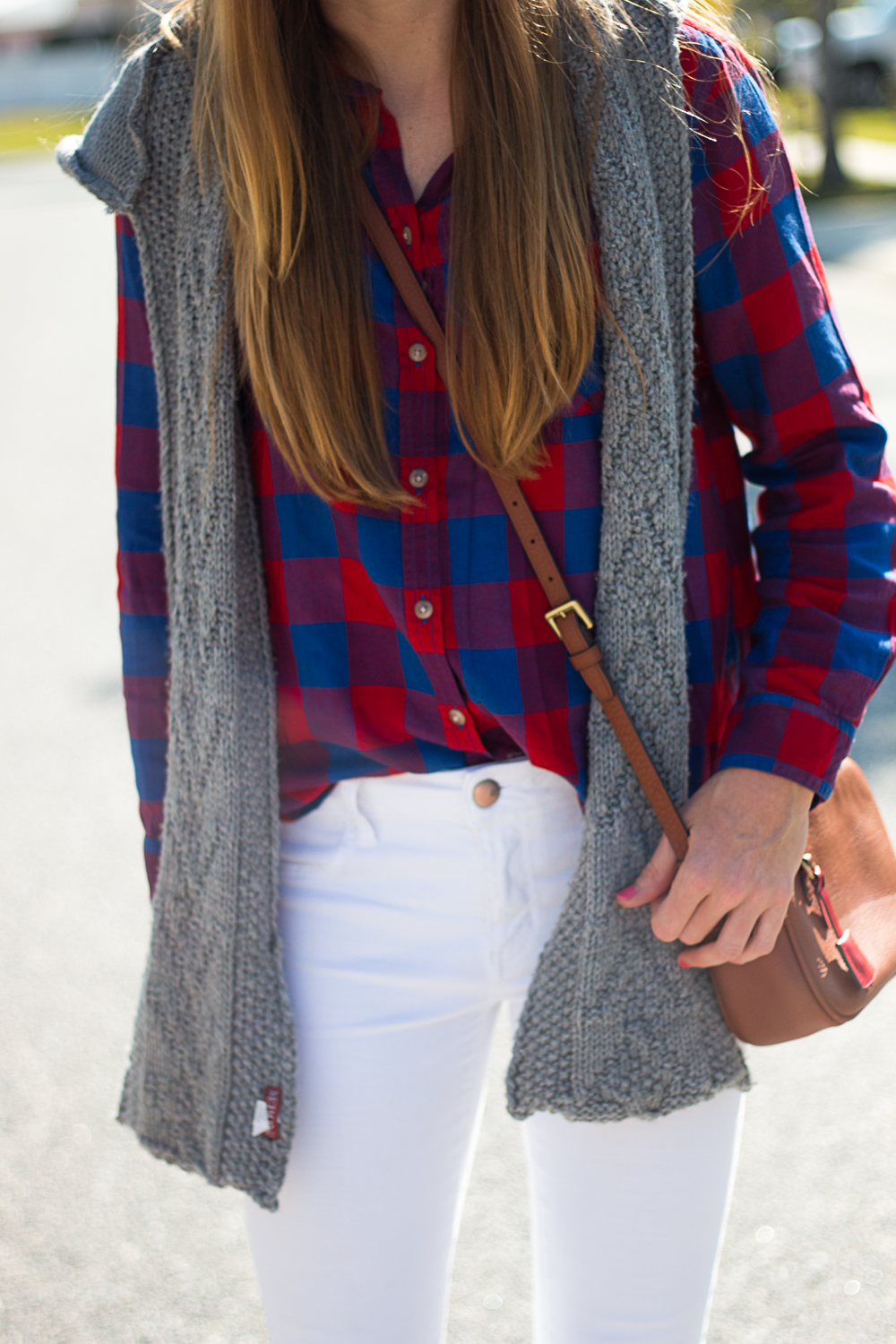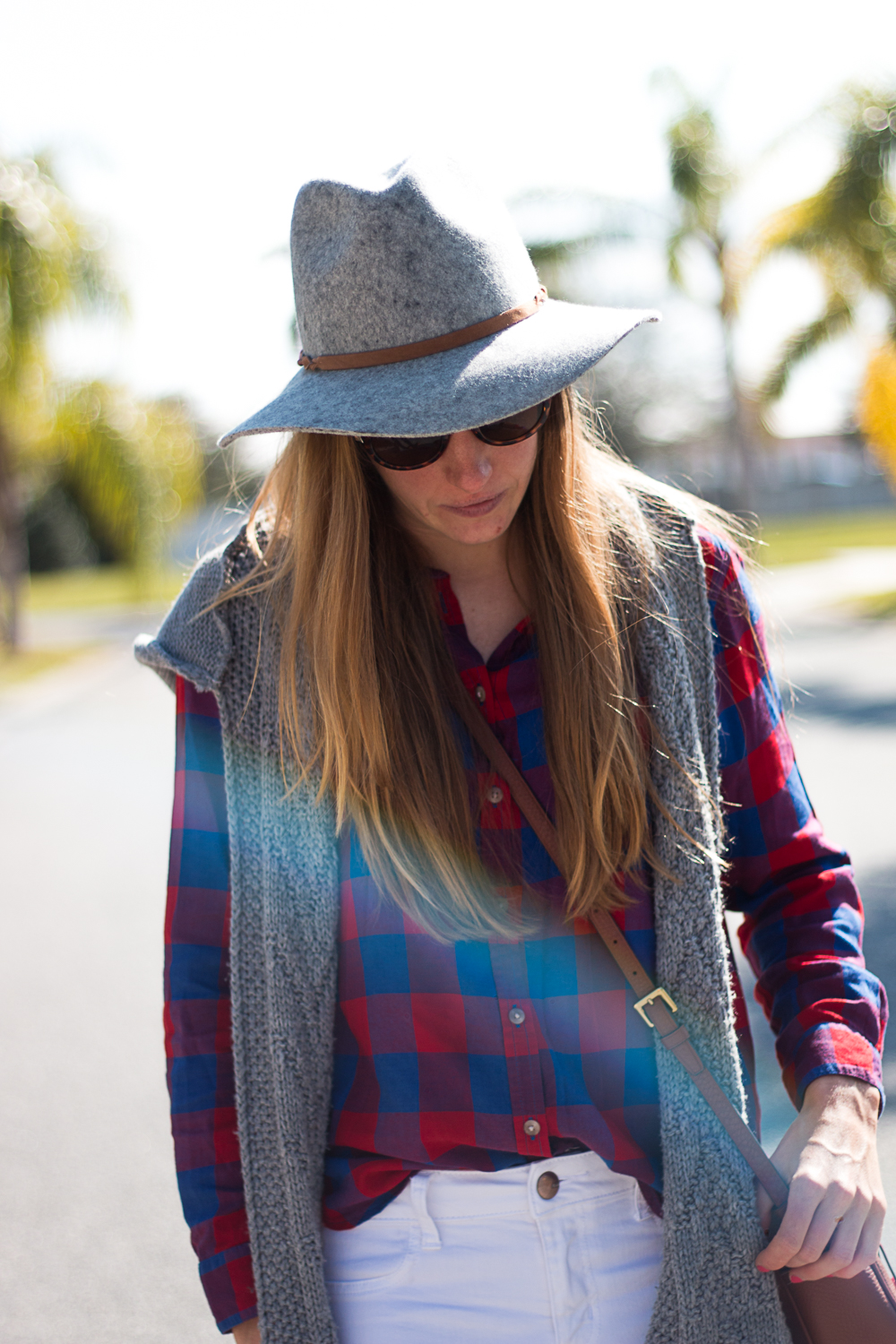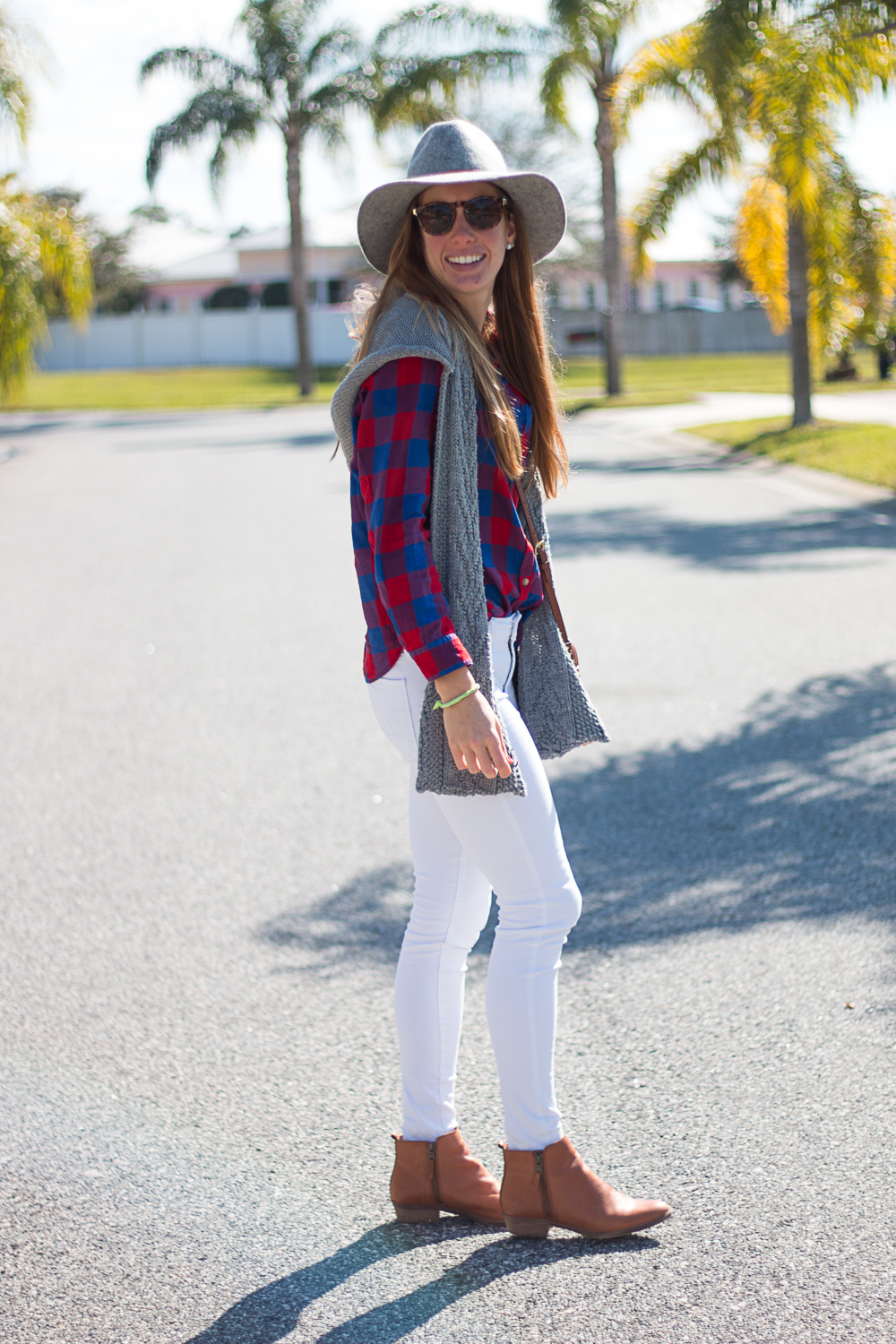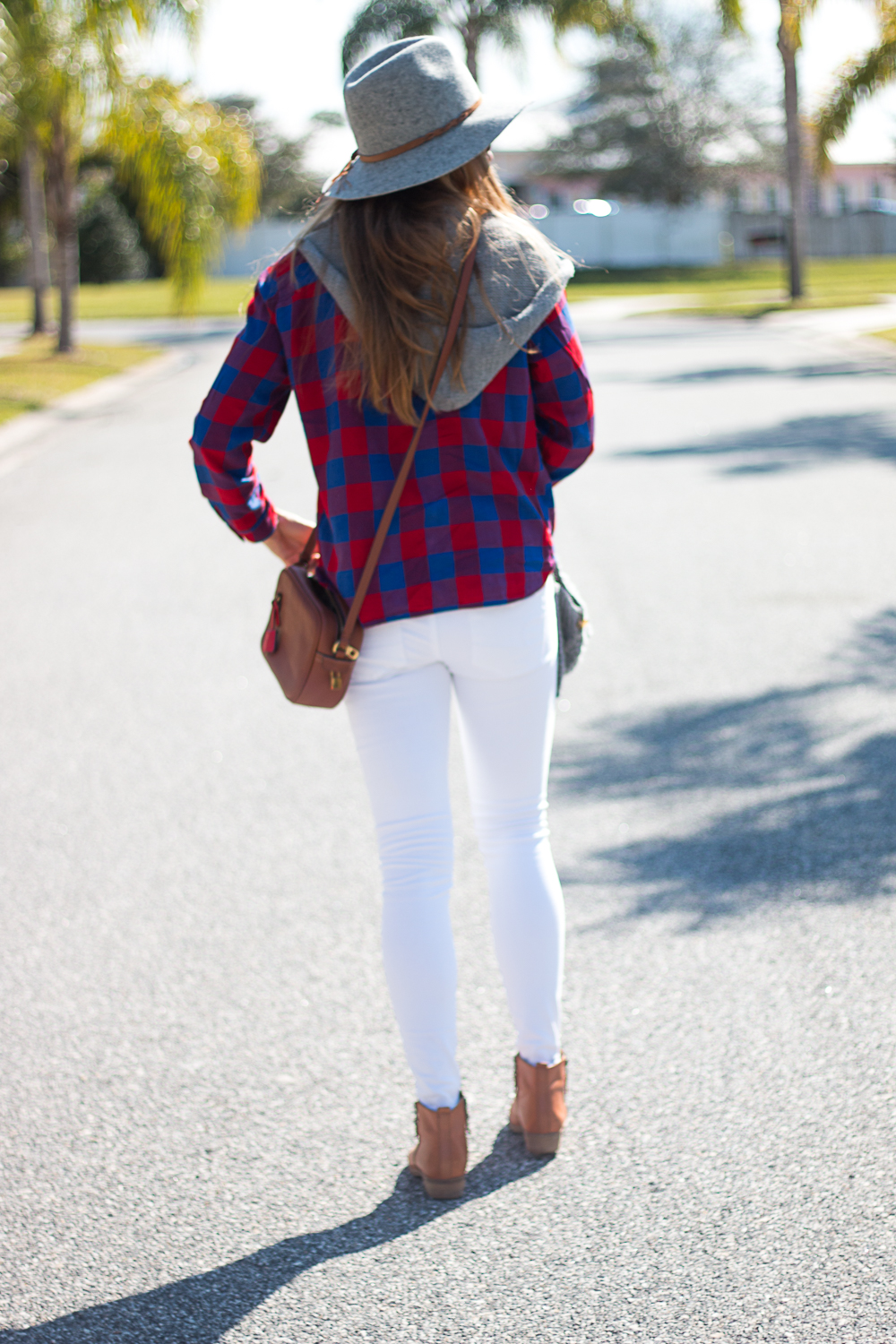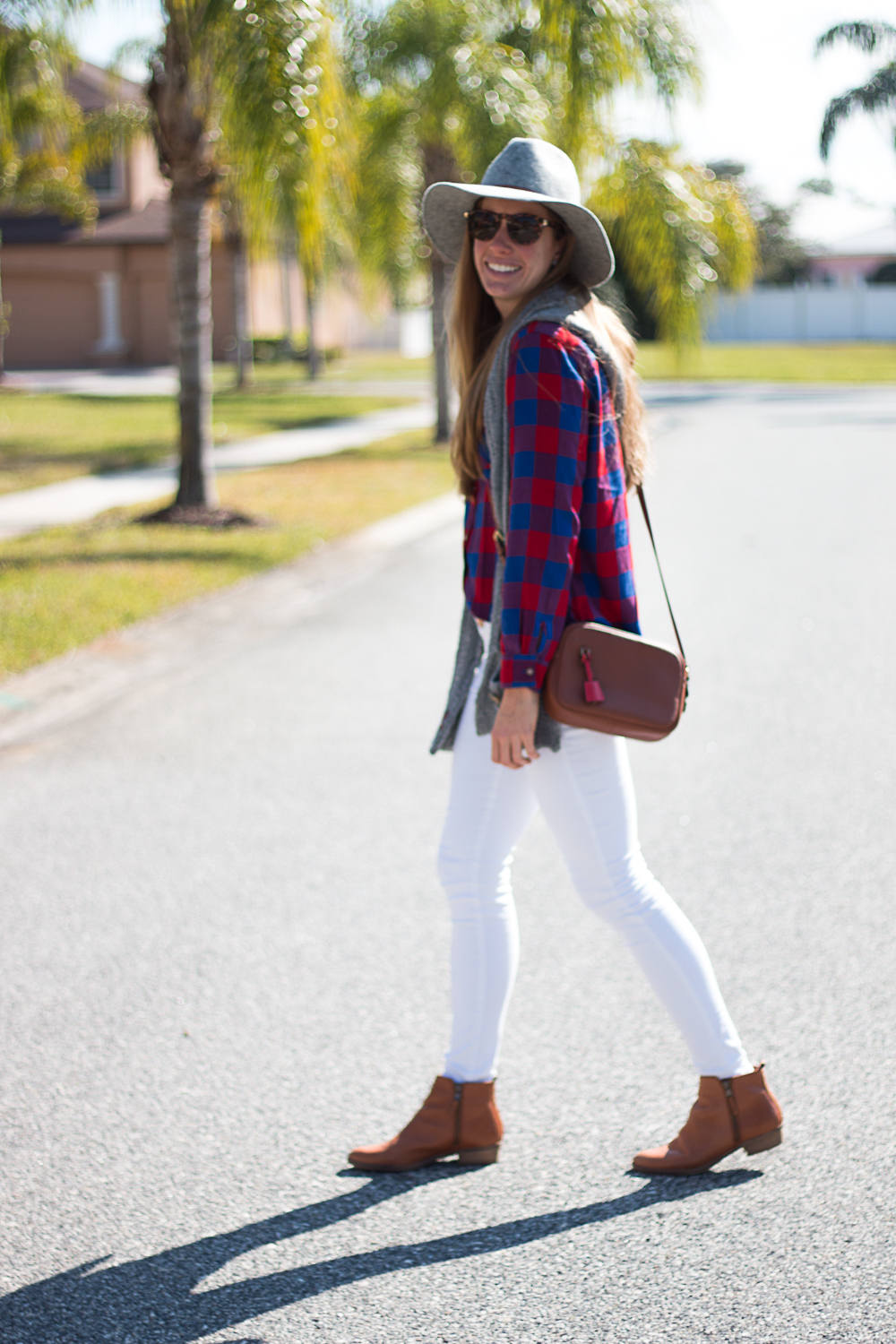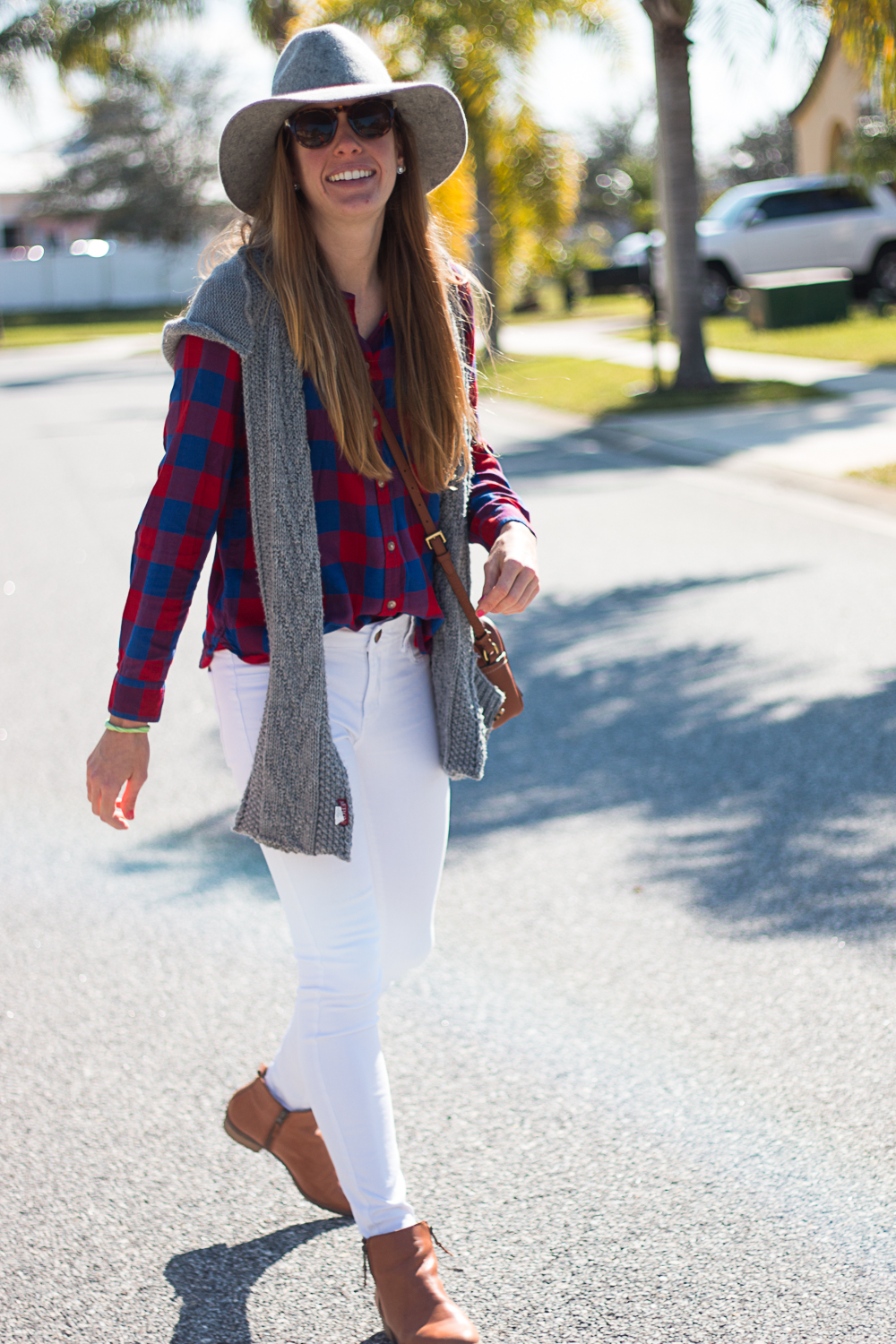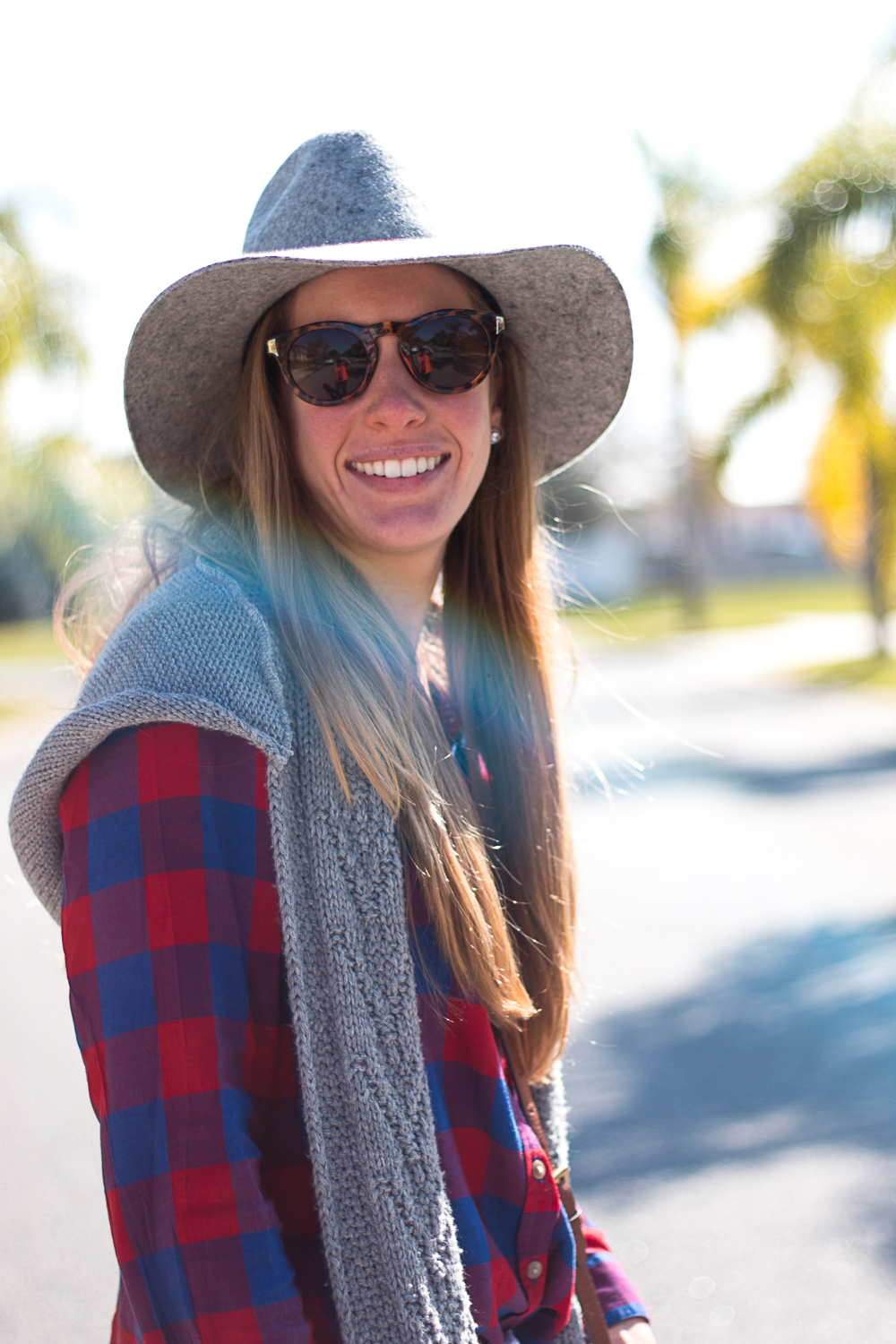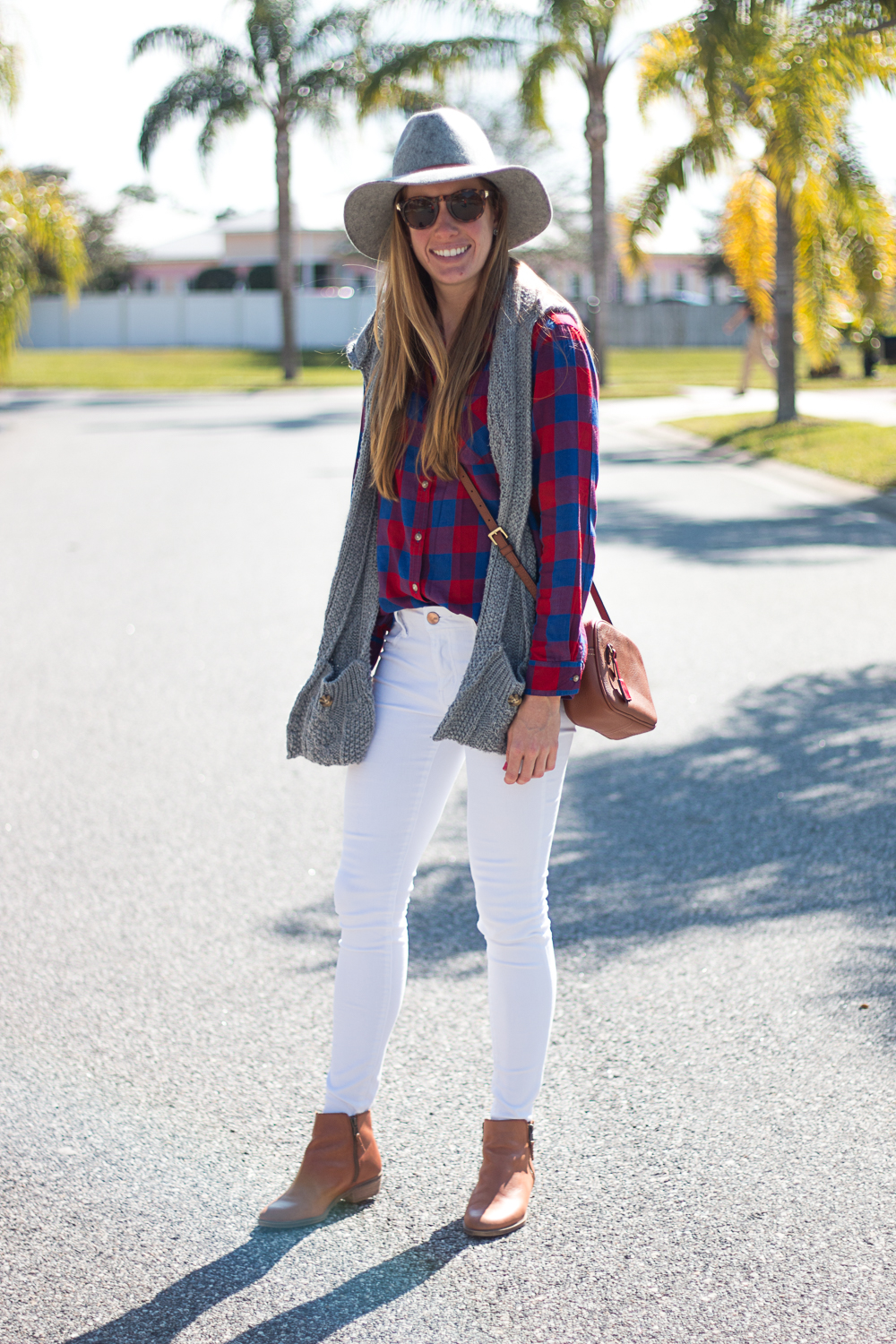 Outfit Details:
Old Navy Top (similar tops from Madewell here and here!)
American Eagle Jeans (on sale for $20!)
J.Crew Crossbody Bag
Target Scarf
Target Hat
Ralph Lauren Booties (similar)
In my opinion, coming up with creative and catchy outfit post titles is the most difficult part of putting together a blog post. I can be boring and title it by what I'm wearing like this post titled White + Pink (which I often do because it gives all you readers a clear description of the specific items I'm blogging about) but how lameeeeee to do it all of the time. Of course its important to focus on key words so search engines pick it up in all hopes on landing on the first page of Google but most of the time I just want to say whooo cares. This is my style blog and I want to make it fun. If that means coming up with cool blog post names like "Indiana Jones Style", then so be it!
Since this is my "Indiana Jones Style" outfit post, I must emphasize my love for this hat! I love wearing hats (seen here, here and here) because their such an easy accessory and I feel they pull together a whole outfit. Watch out summertime, my hat obsession will continue! Every time I wear this hat it has such a Western look to it. I feel like I'm on either a old Western TV show, a safari or being a hero saving the world one Indiana Jones movie at a time. I can't even recall if I've ever seen any of the movies but I have seen the Indiana Jones Stunt Spectacular show at Hollywood Studios in Orlando, Florida multiple times!
This is such a classic "Katie" outfit. It's fitted, colorful and gives you a general idea of the type of outfit I wear on a daily basis. I wore this to work and threw it together in 20 seconds. I pre-plan most outfits and have them stored in my head. For this particular outfit I already had 2 key pieces picked out, the white jeans and the plaid top. The only thing I had to decide was what accessories I was going to wear. It was a bit chilly this day which is why I grabbed a knitted scarf but I honestly think this outfit would look just fine without it. The bag and boots also match which is a plus and helps pull it together. Originally I intended to wear grey booties but I just didn't like how they looked with the outfit.
Save