A few weeks ago I surprised my boyfriend and took him on a picnic date at a local park. Well, he knew about the picnic but he didn't know what we would be eating. Planning a picnic lunch date is something I had wanted to do for a while. I really wanted to have our picnic at a local park by the river but it had been way to windy. I decided on another local park that had a more shaded and secluded spot. During the week leading up to the picnic the weather was beautiful and I had ample time to prep any necessary food. On Saturday, the actual day of the picnic it warmed up quite a bit so sitting in the share was necessary.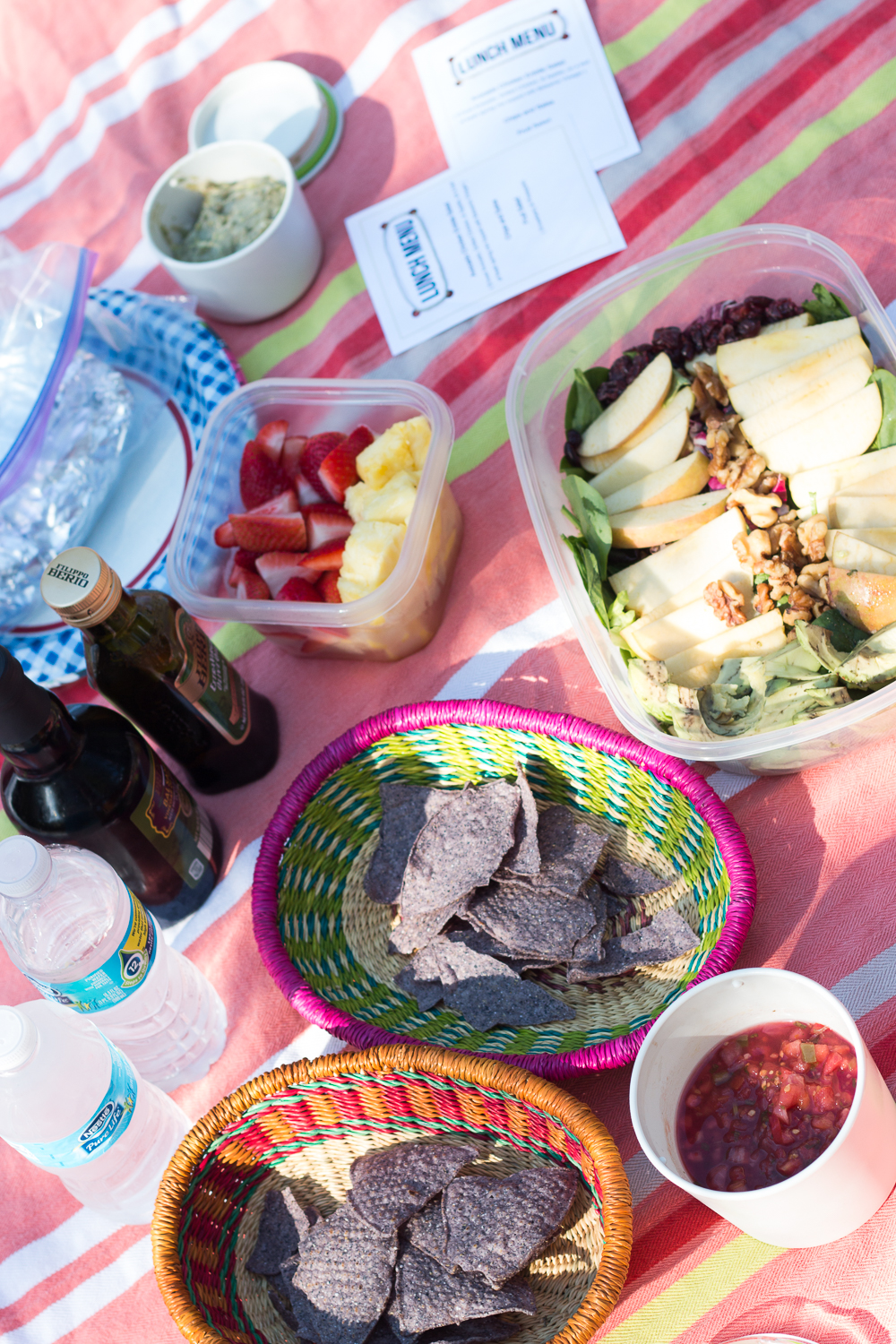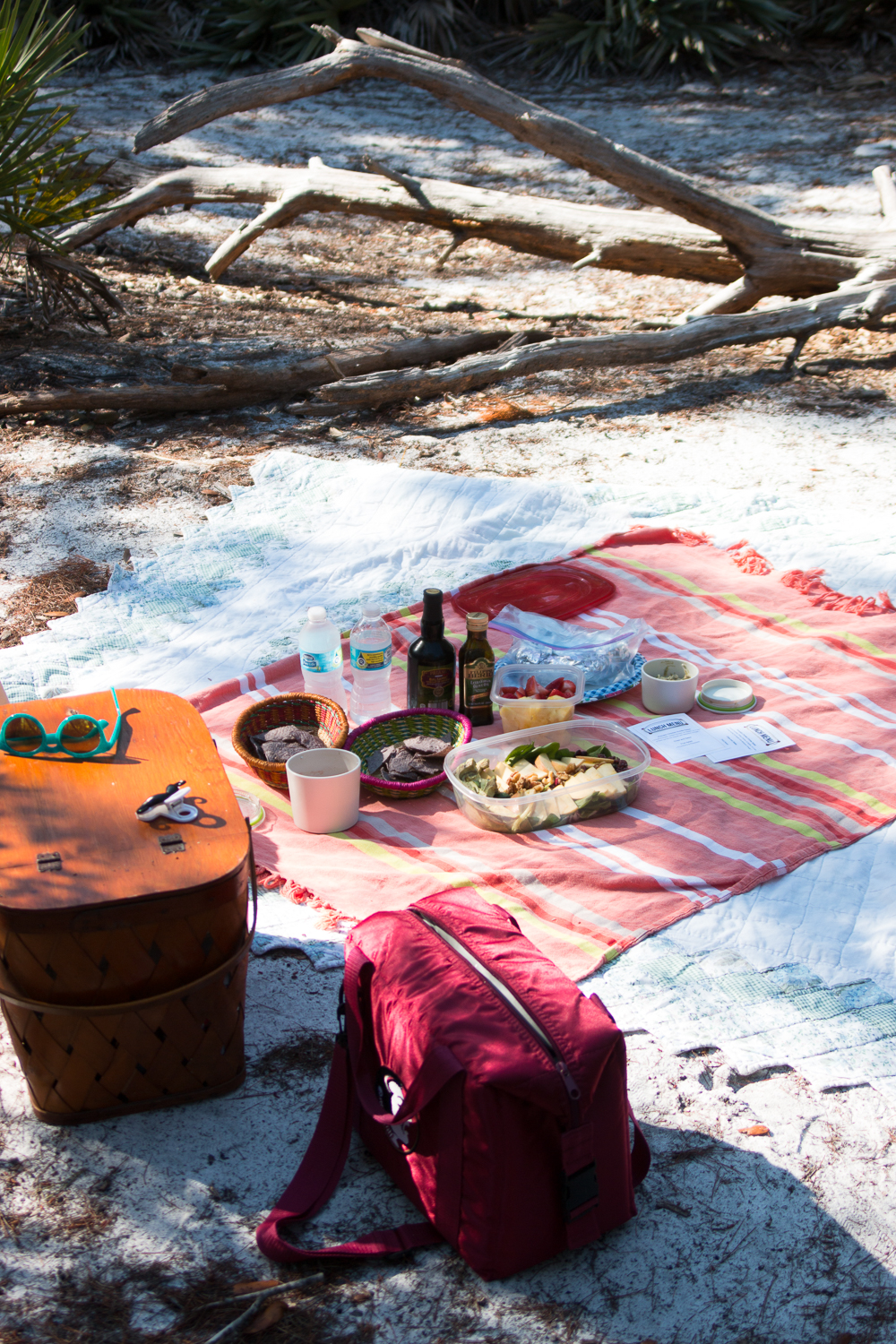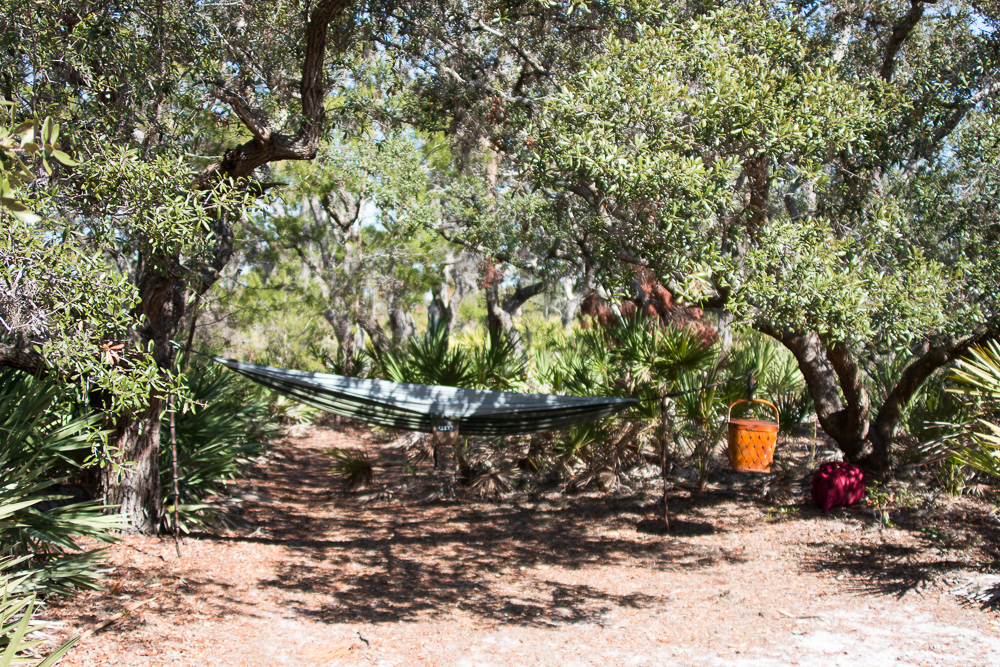 We hammocked a bit in the ENO before we sat down and ate lunch. Because it got so warm out causing the sun to blaze into our eyes, we had to move the hammock into the shade. Isn't the picnic basket hanging up adorable? We needed to keep the critters away from the food somehow until lunchtime.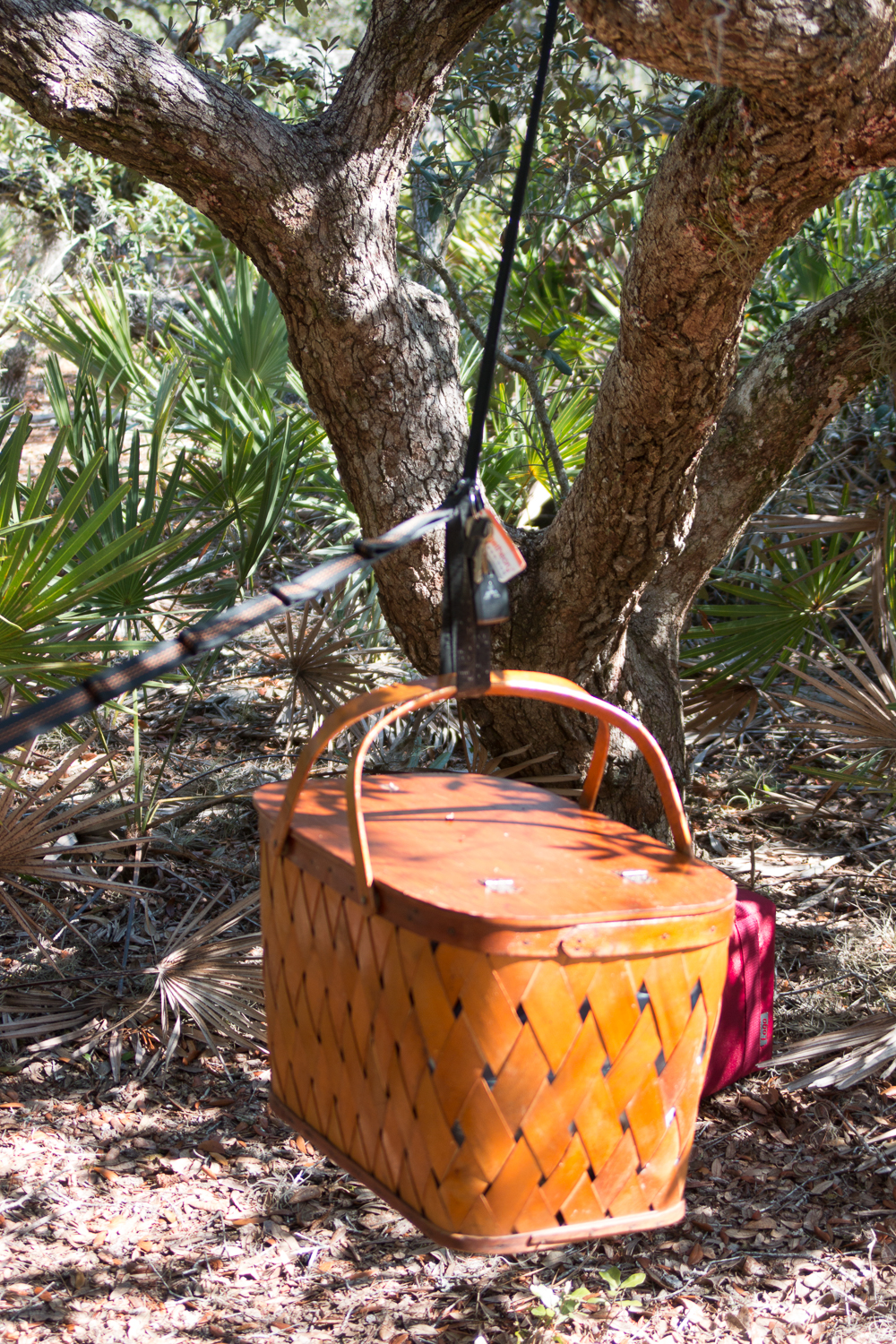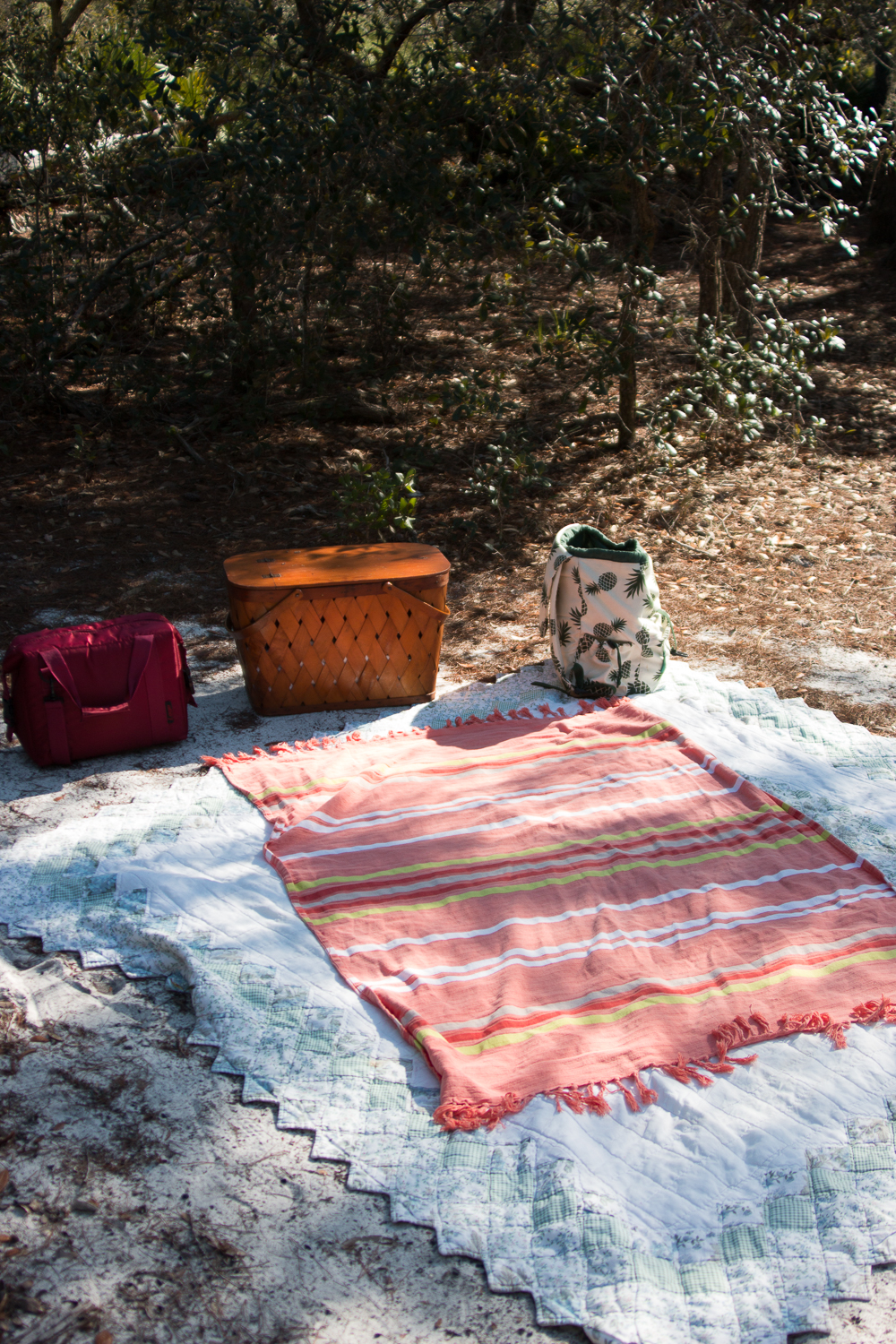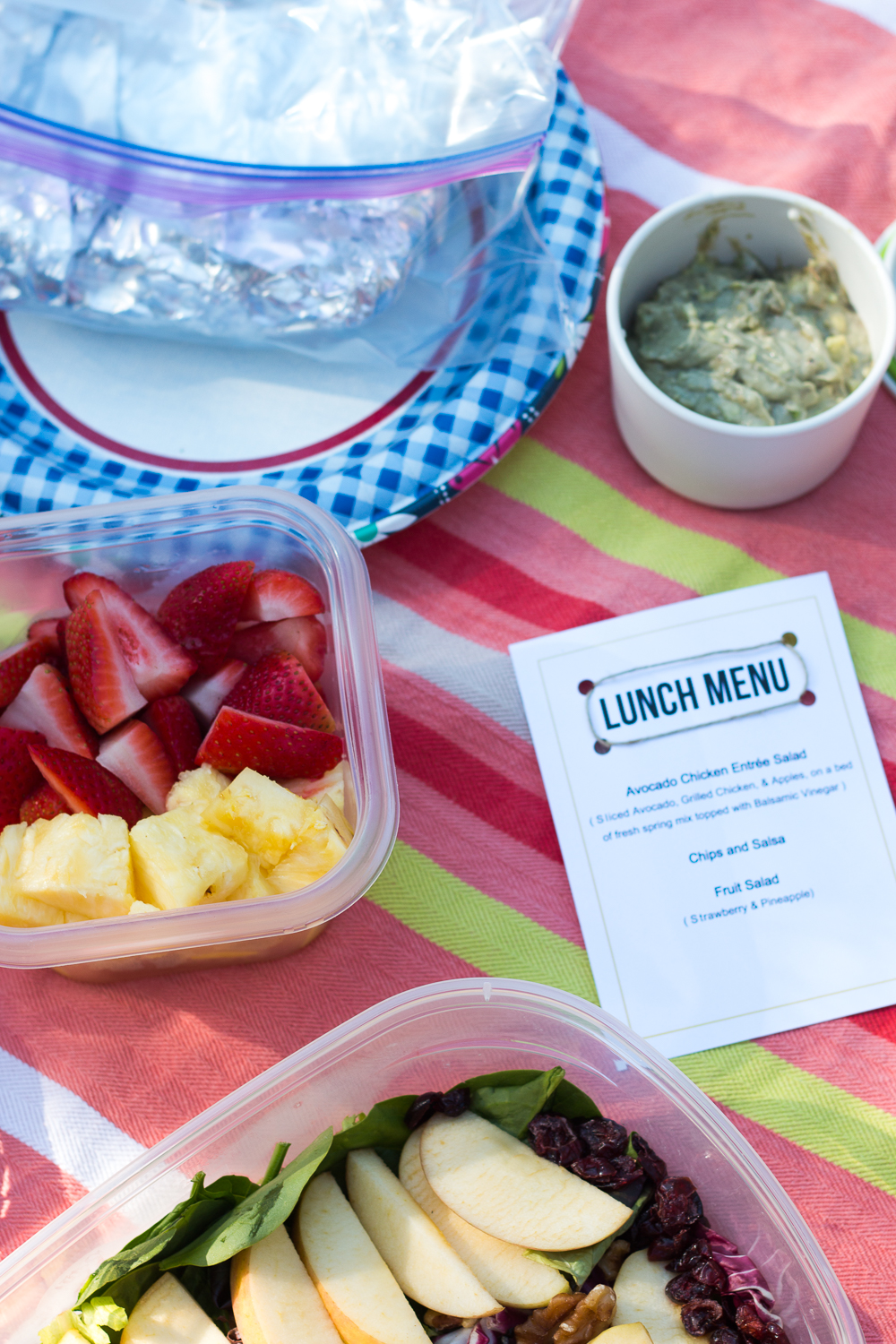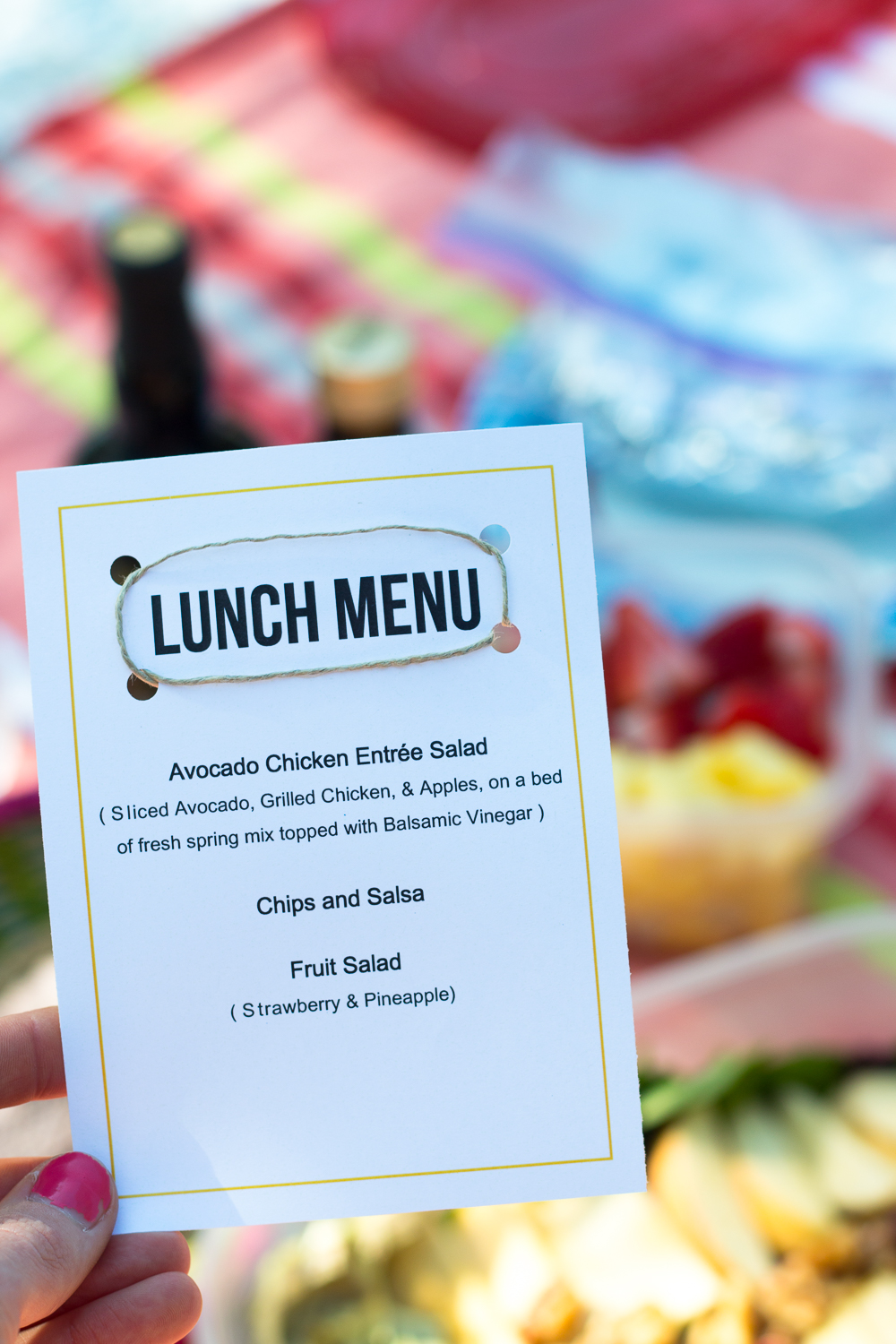 The salad recipe is one of my favorites and I make it often. I randomly found the recipe from a friend on Facebook. I pinned a similar recipe on Pinterest ages ago. I had to pre-plan out what we were going to eat because I knew I wanted to make a "lunch menu" and win extra points for being romantic. The menu was printed on regular cardstock, then I punched holes and wrapped twine into a rectangle shape. I thought the menus were such a fun touch and made our picnic seem more fancy.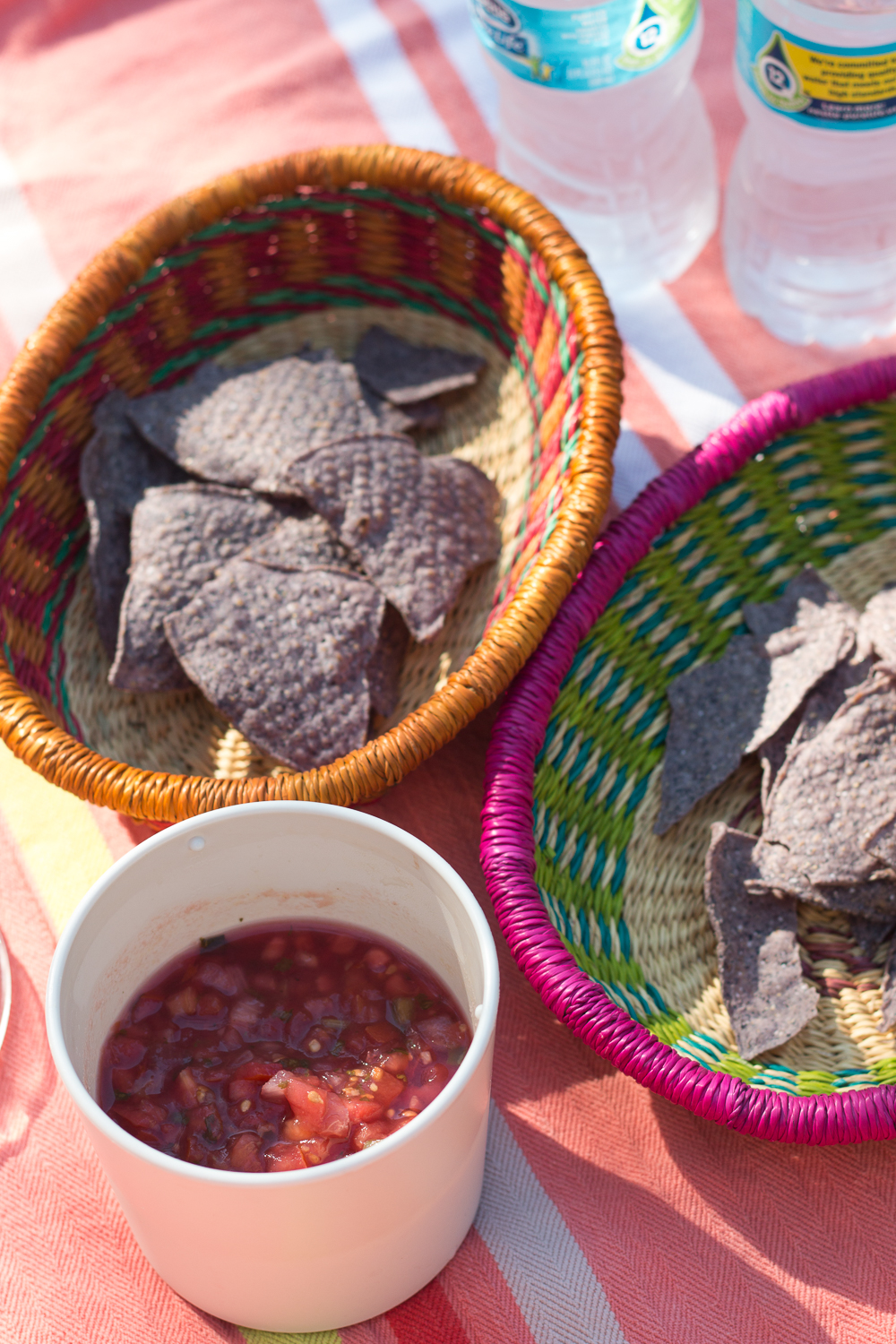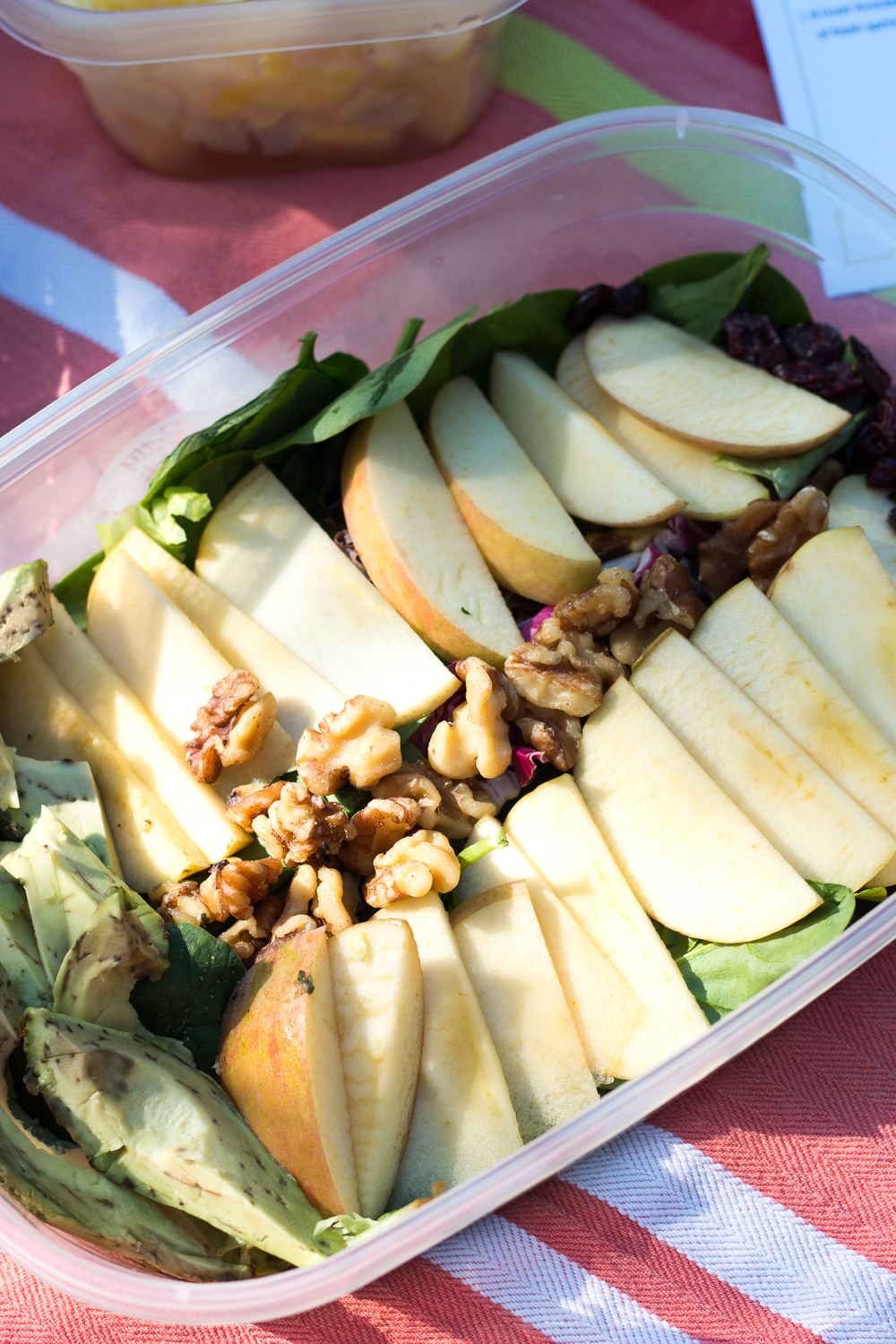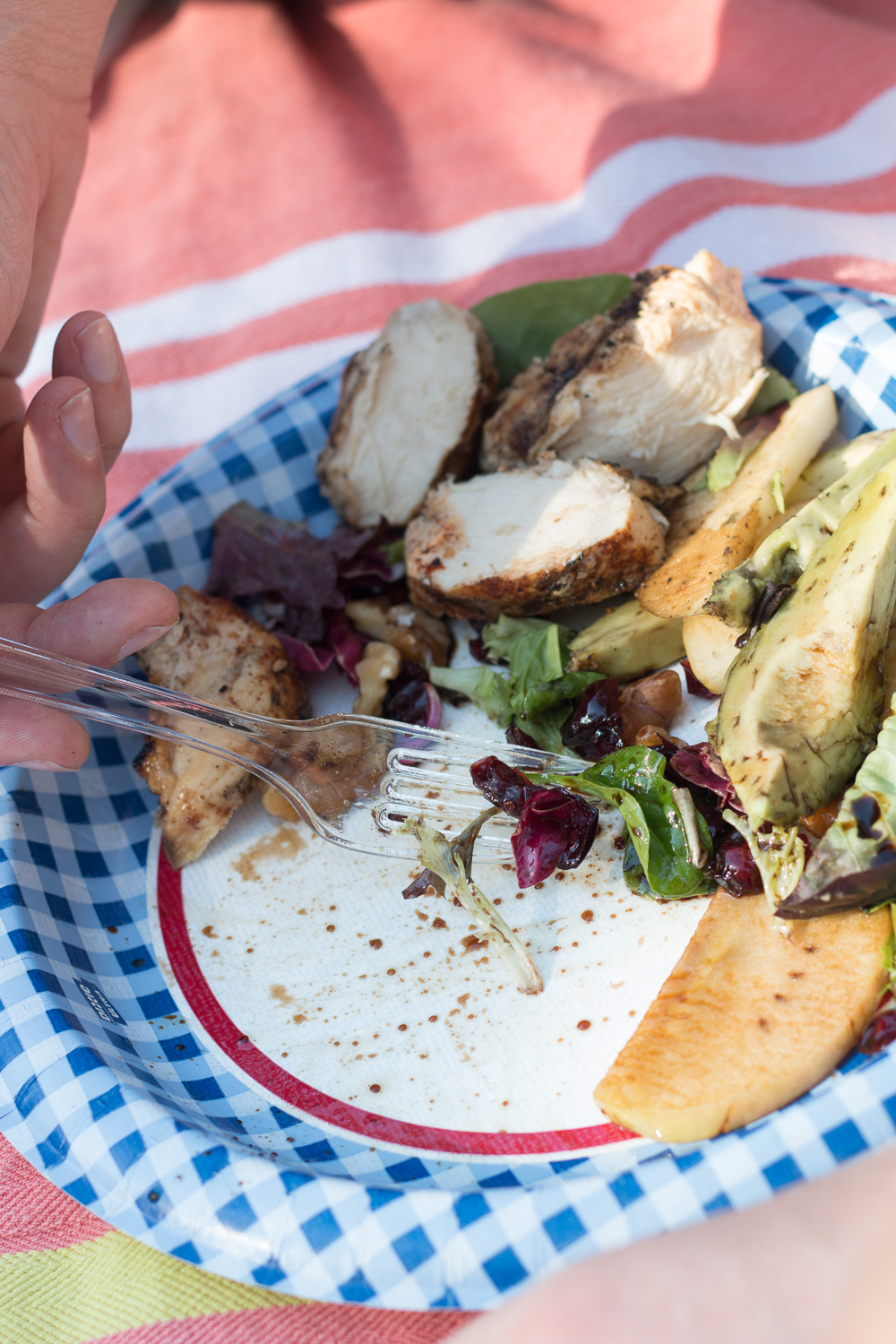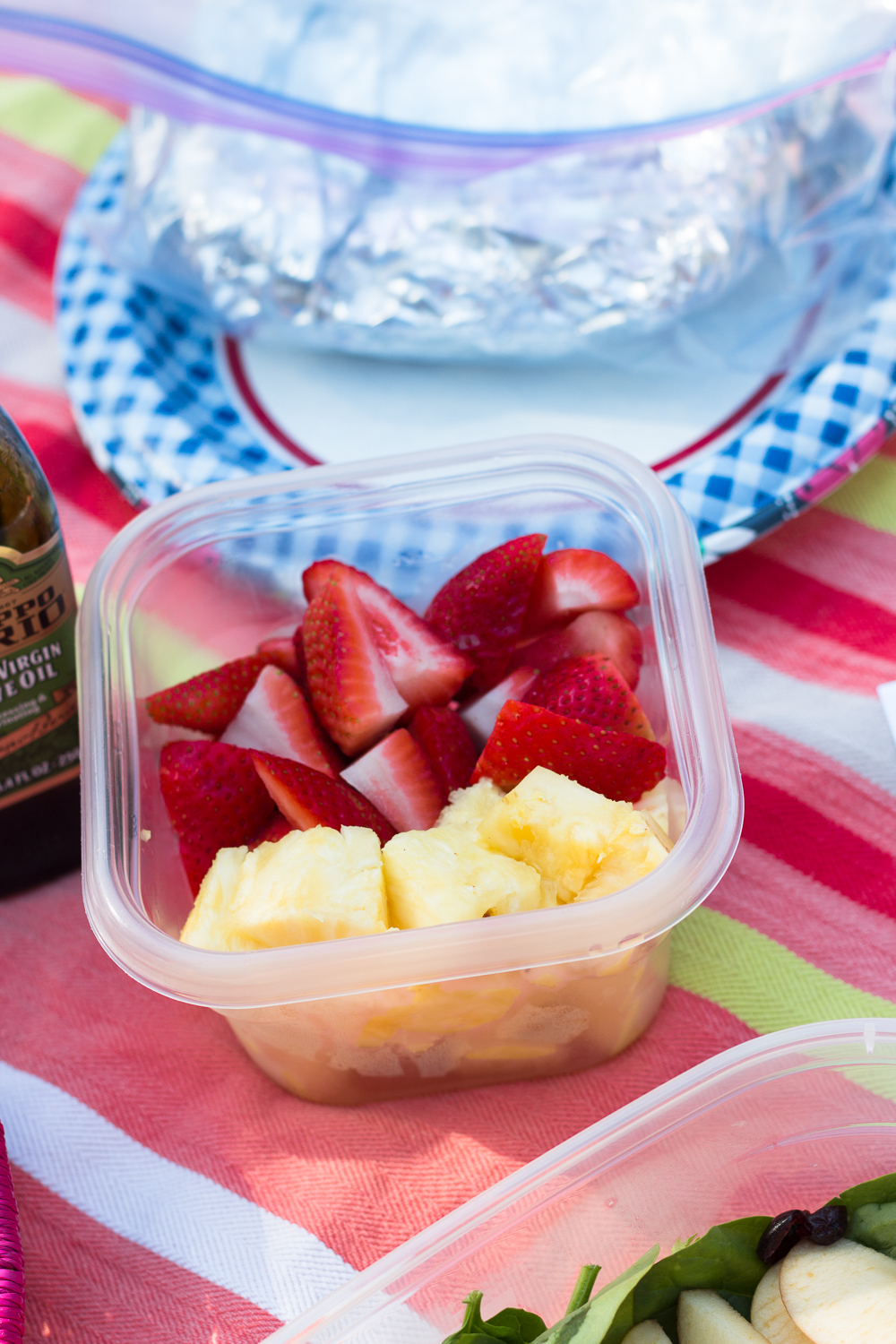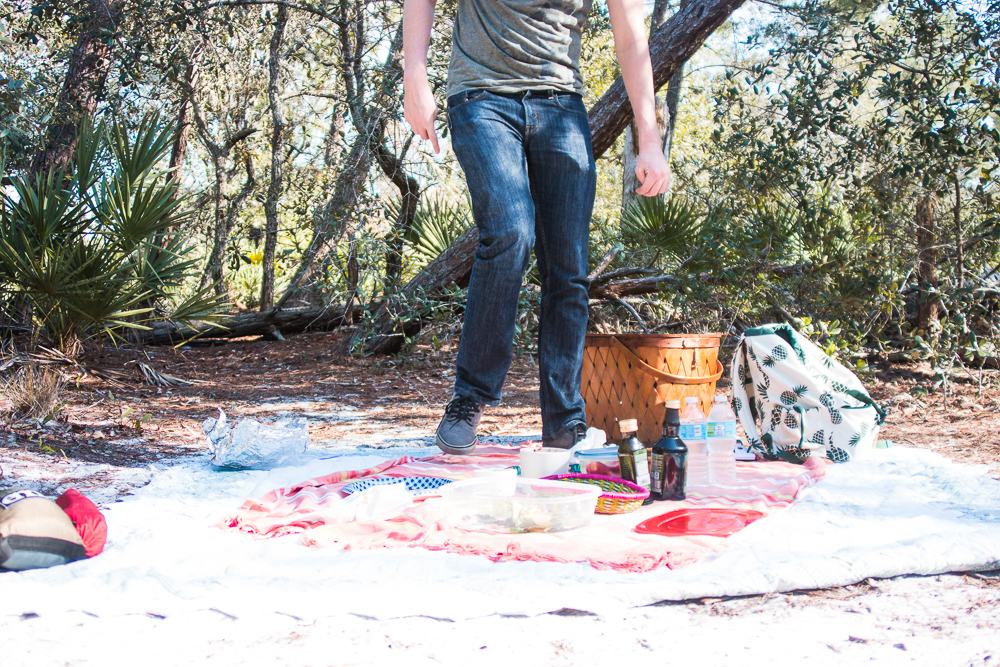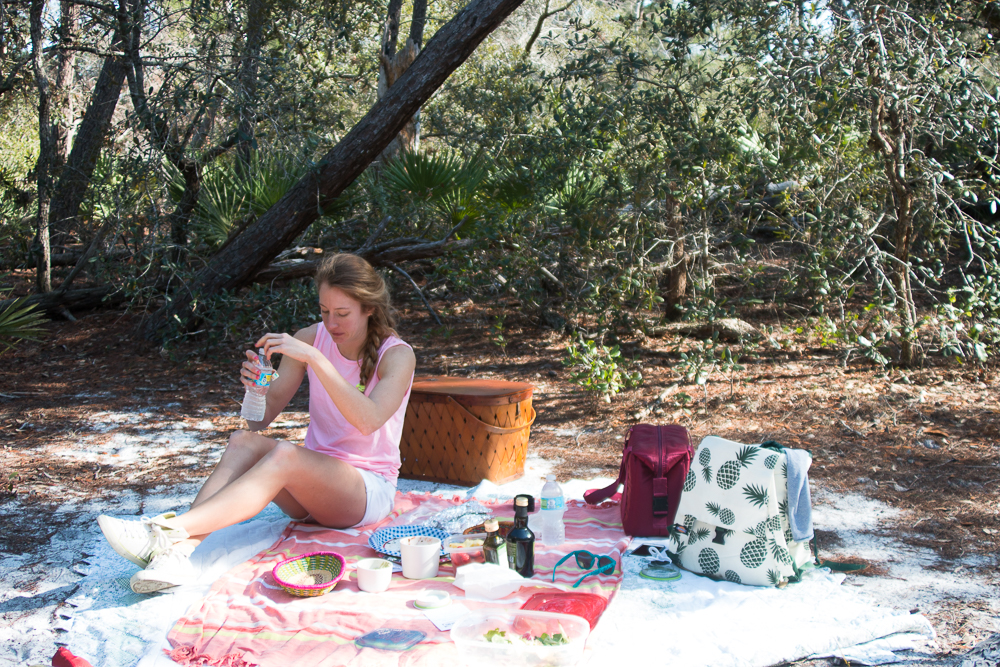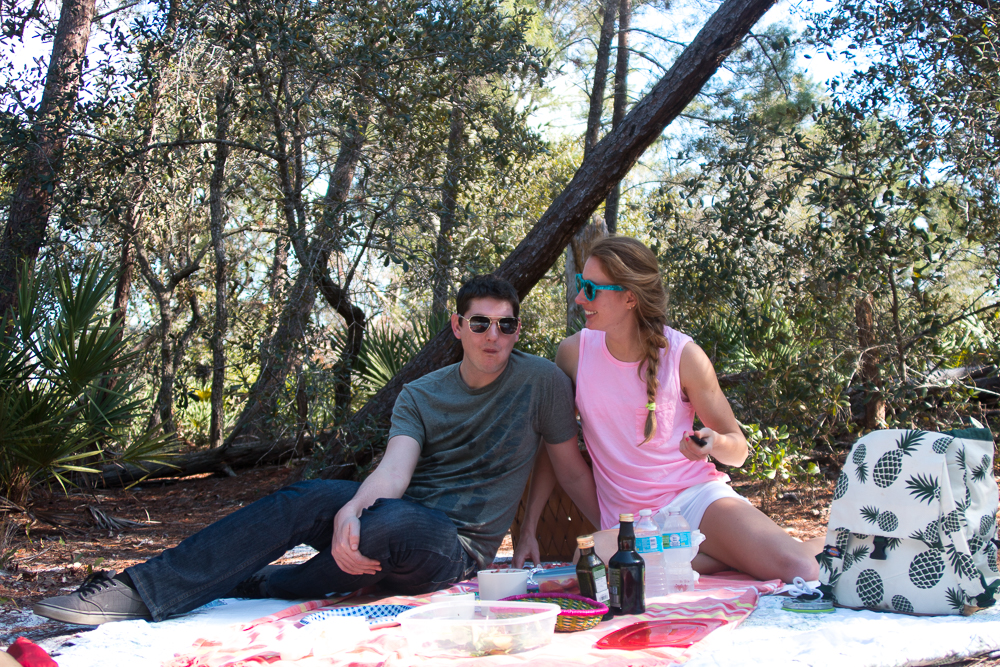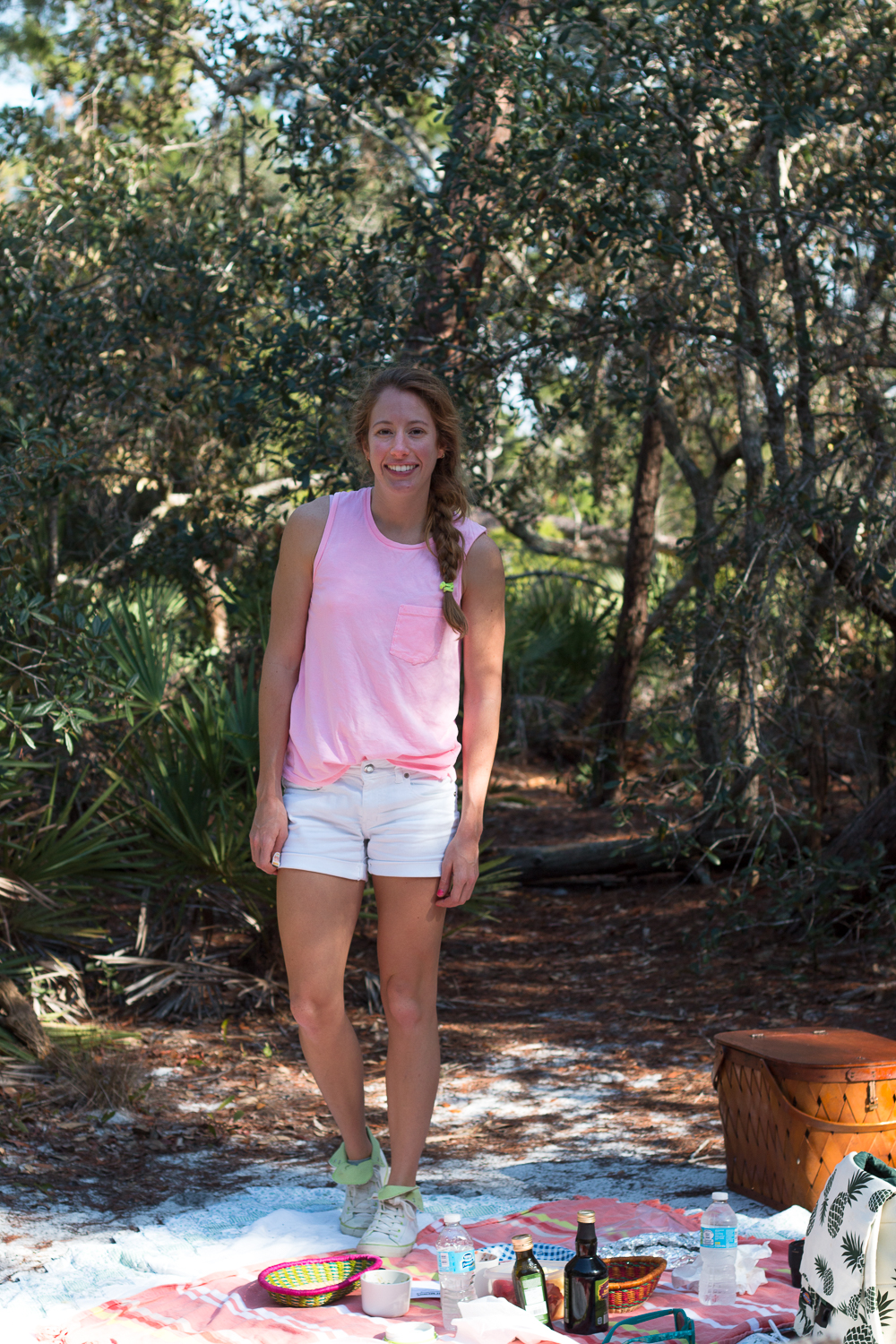 J.Crew Top
American Eagle Shorts
Old American Eagle Shoes
Twistband Hairtie (I don't know how I lived without these no crease hair ties for so long)
We both had a blast on our picnic park date. Much more than we'd like to admit. If you want to plan cheap date, a picnic is the way to go! The spot I picked at our local park is rather secluded so there are not a lot of people awkwardly starring at you while you eat. One lady did walk by with her dog and exclaimed, "it was the most romantic thing she has seen in a long time". Then she proceeded to look at my boyfriend and gave him props for planning such a romantic date. I just had to laugh because I PLANNED THE DATE and my boyfriends gets all the credit lolol! Except we all know, no boy would take the time to print out a lunch menu, therefore it must have been planned by a girl.
Here's what was on the Lunch Menu:
Salad Recipe
1 Bag of fresh Spring Mix
1 Fuji apple sliced
Walnuts
Sliced avocado
Craisins
Balsamic dressing
Avocado Dressing
1 avocado mashed up
1/4 cup Greek Yogurt
salt and pepper to taste
Fruit
Freshly cut pineapple and strawberries from Aldi's
Save