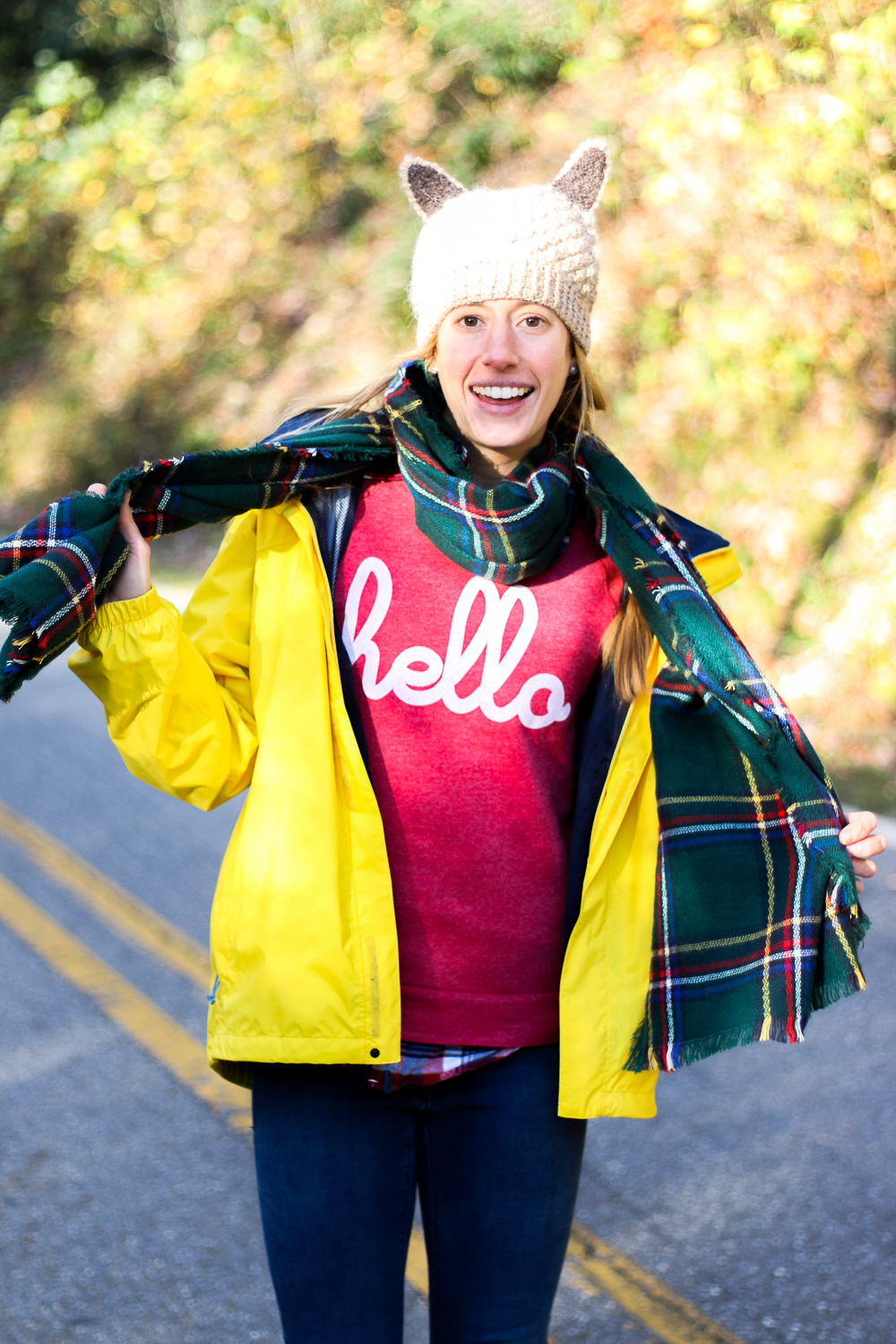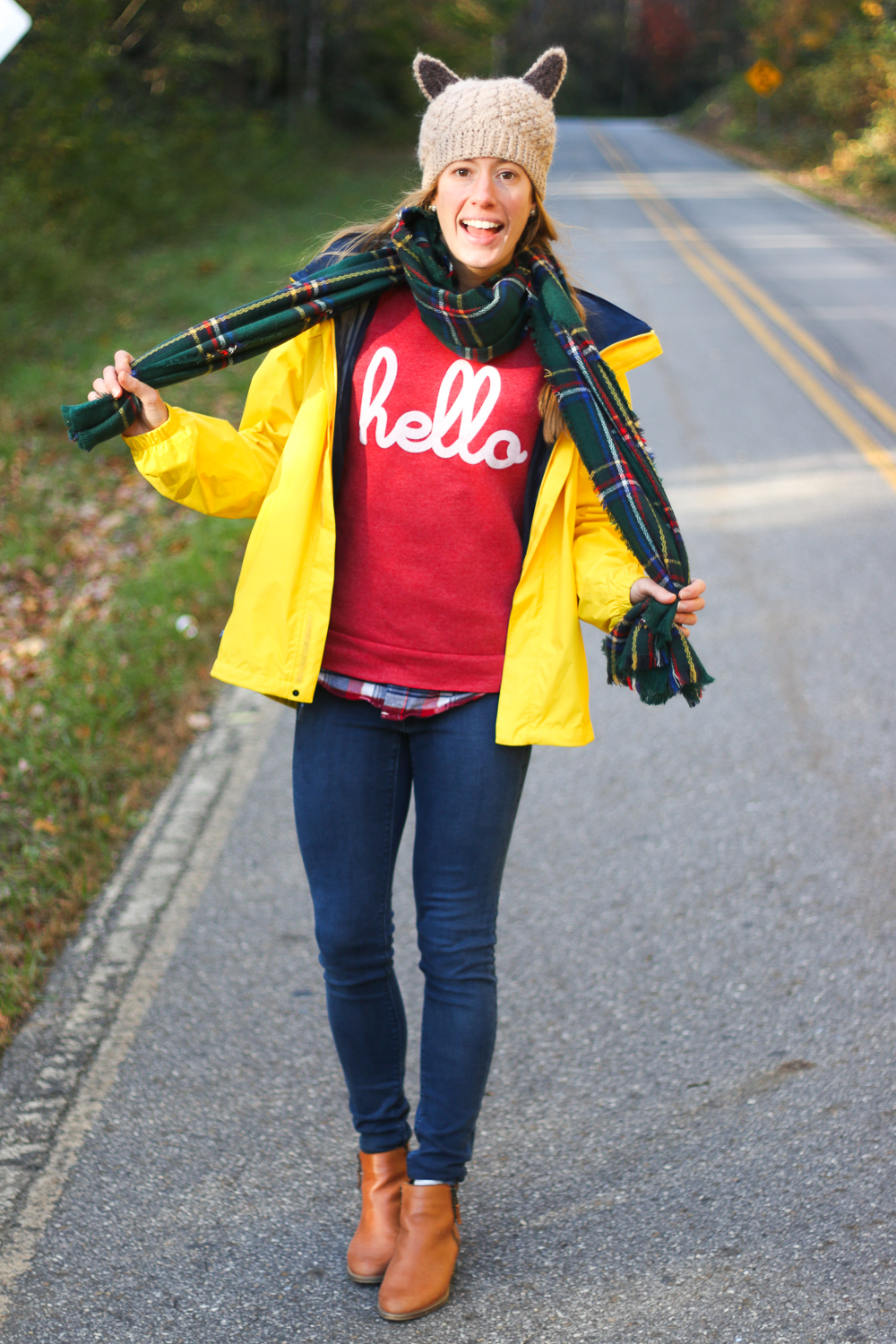 Hello Apparel Sweatshirt
Northface Jacket
Old Navy Scarf
LOFT Pants
Ralph Lauren Booties (similar)
Desirant Hat (similar here and here)
Funny story. Back in October I traveled to North Carolina with my parents for a week where we stayed at a cabin in the mountains. During one of the days we drove to Asheville and went shopping downtown. It was my goal to buy a majority of my Christmas presents while I was on my trip (yes, I get my Christmas shopping done super early). I ended up visiting the cutest women's clothing boutique called Desirant where I purchased the hand-knit cat hat above for my sister as a Christmas present.
My sister lives in Montana and their winter season is brutal. I hate buying impractical Christmas gifts so I am always looking for items I know my friends and family can use right away. The hat was hand-knit in Peru and I loved the cat ear detail. I knew she would love the hat and that she would get so much use out if it right away.
Now comes the funny part. Well, it got realllyyyyyyyyy cold one day and I didn't have the appropriate head wear to keep warm. I did what any good sibling would do and decided to wear her Christmas present early. It was the greatest idea ever! I would have died without that hat. Everything was great until she wanted a picture of us on that particular day. We kept her updated with our day-to-day activities to make her feel included. Every photo I took had me wearing the hat in them. I couldn't send her any from that day hahah! I had to save these photos to post until after Christmas once I gave her the hat! It was so hard to not post these photos but it was even harder to not tell her I wore her Christmas present before I gave it to her. Once she sees these photo's I'm sure shell remember and get a good laugh out of it!
P.S. She loved the hat and wore it on Christmas day to go sledding!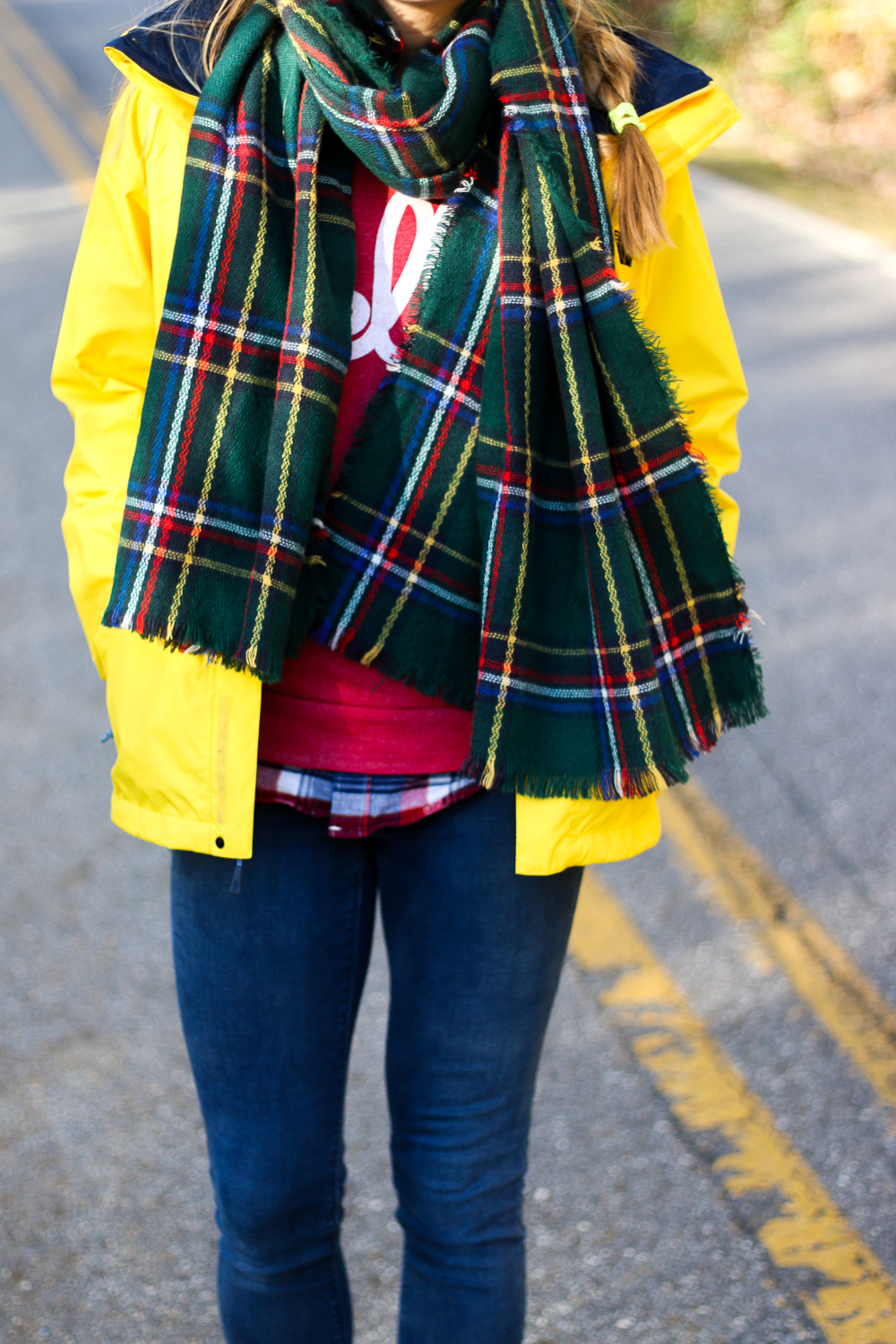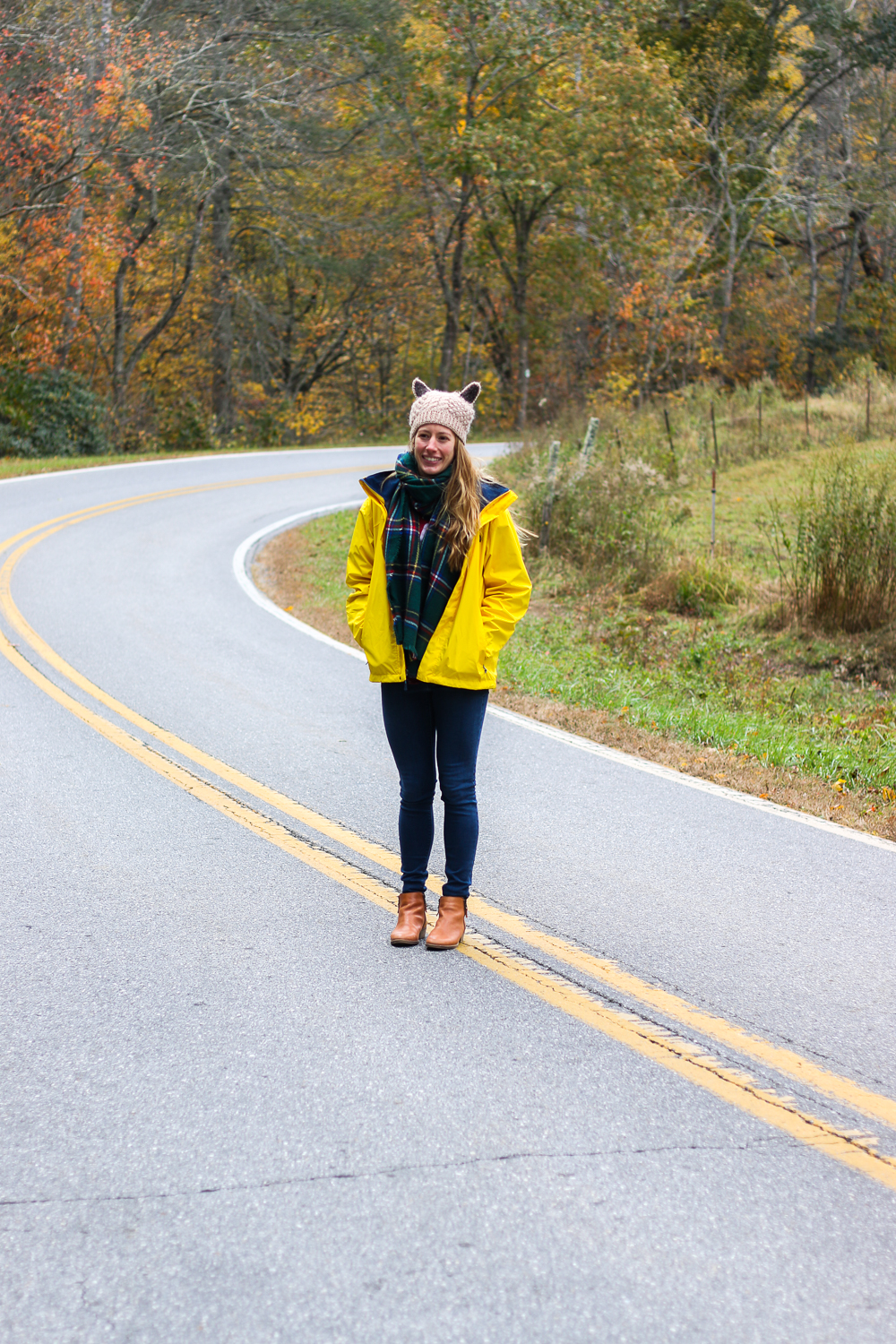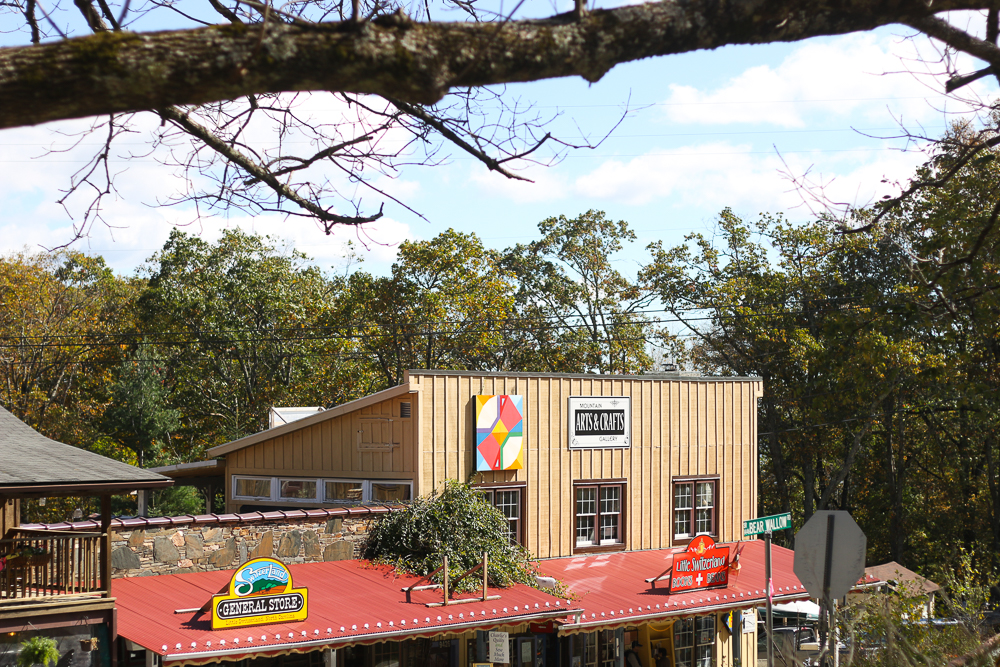 The day I wore the cat ear hat, we visited the most cheesy/touristy spot you could find in NC called Little Switzerland. I ate a really dry sandwich for lunch and almost froze to death with the windchill. This Florida girl likes the cold but when it's super windy high up on the mountains that's a whole other story. Other than that I had a blast exploring around the mountains.
I was super intrigued by all of the colorful quilt squares that hang on businesses and buildings everywhere you drive. Do you see the one colorful square with a pattern on it towards the left side of the building? Those were all over the place in North Carolina. Apparently it's called a Quilt Trail. I don't fully comprehend it but apparently you can follow these all around town and go on a sort of quilt scavenger hunt. Can anyone who lives in North Carolina emphasize on this subject for me? I'd like to know!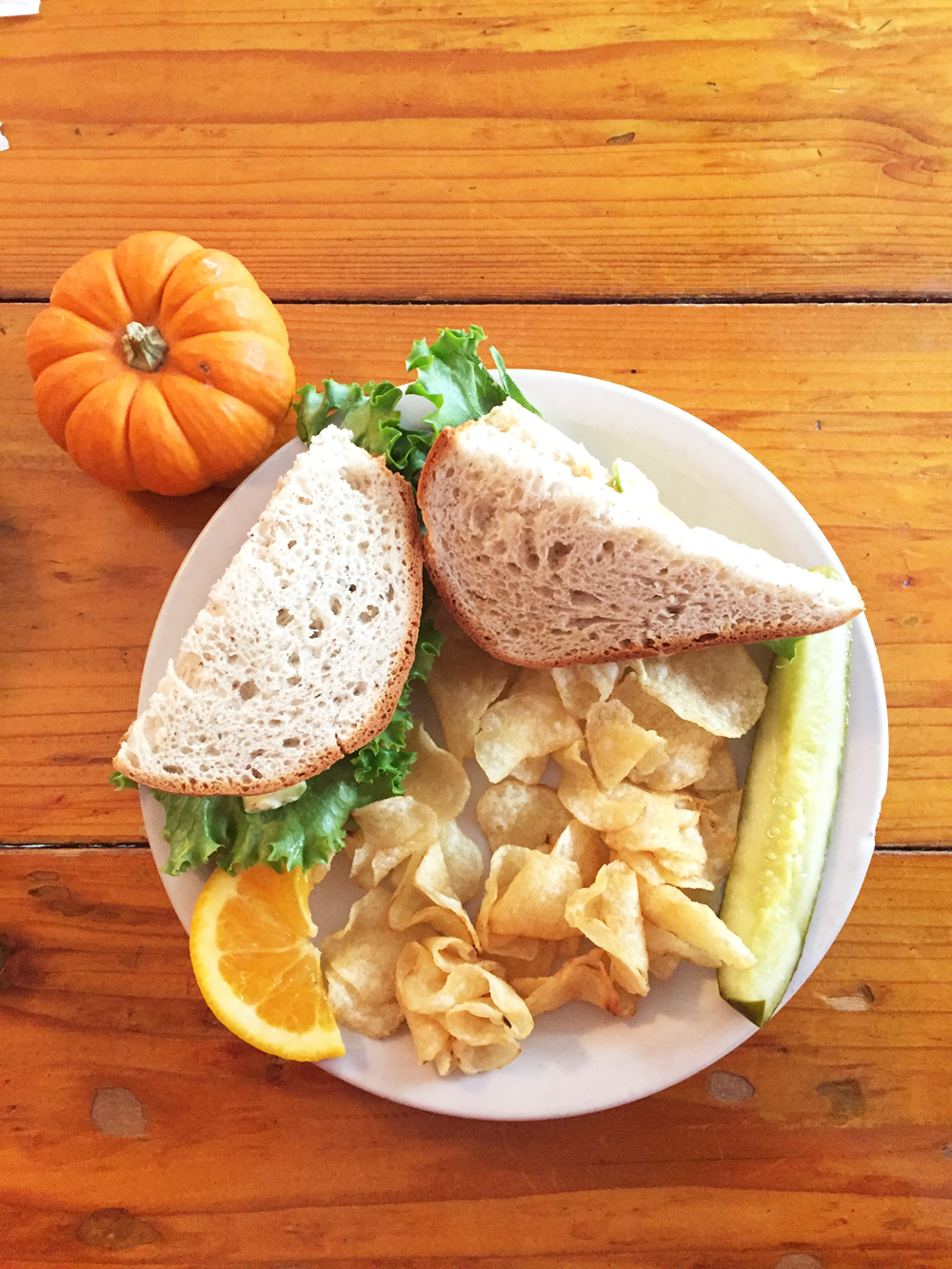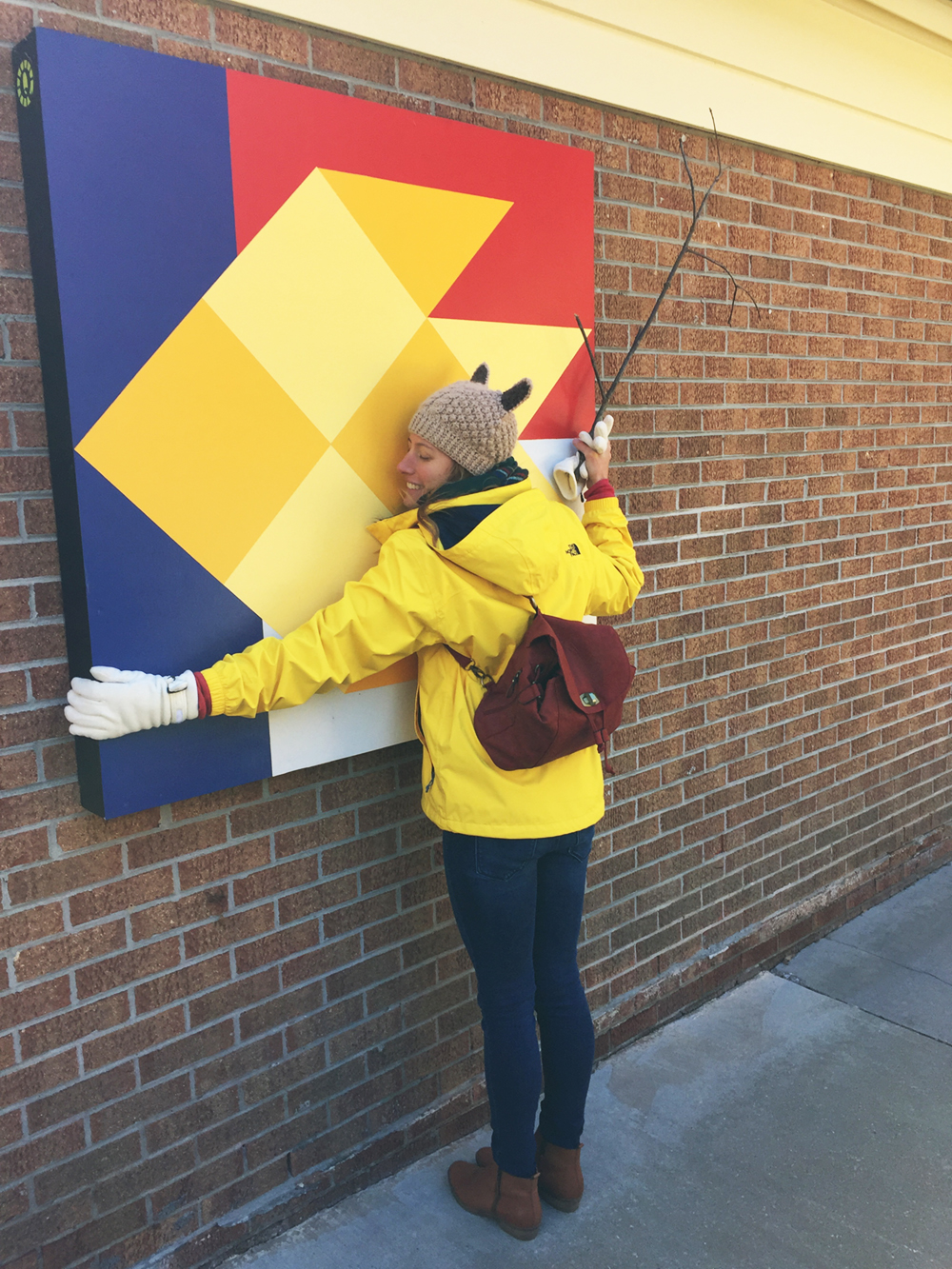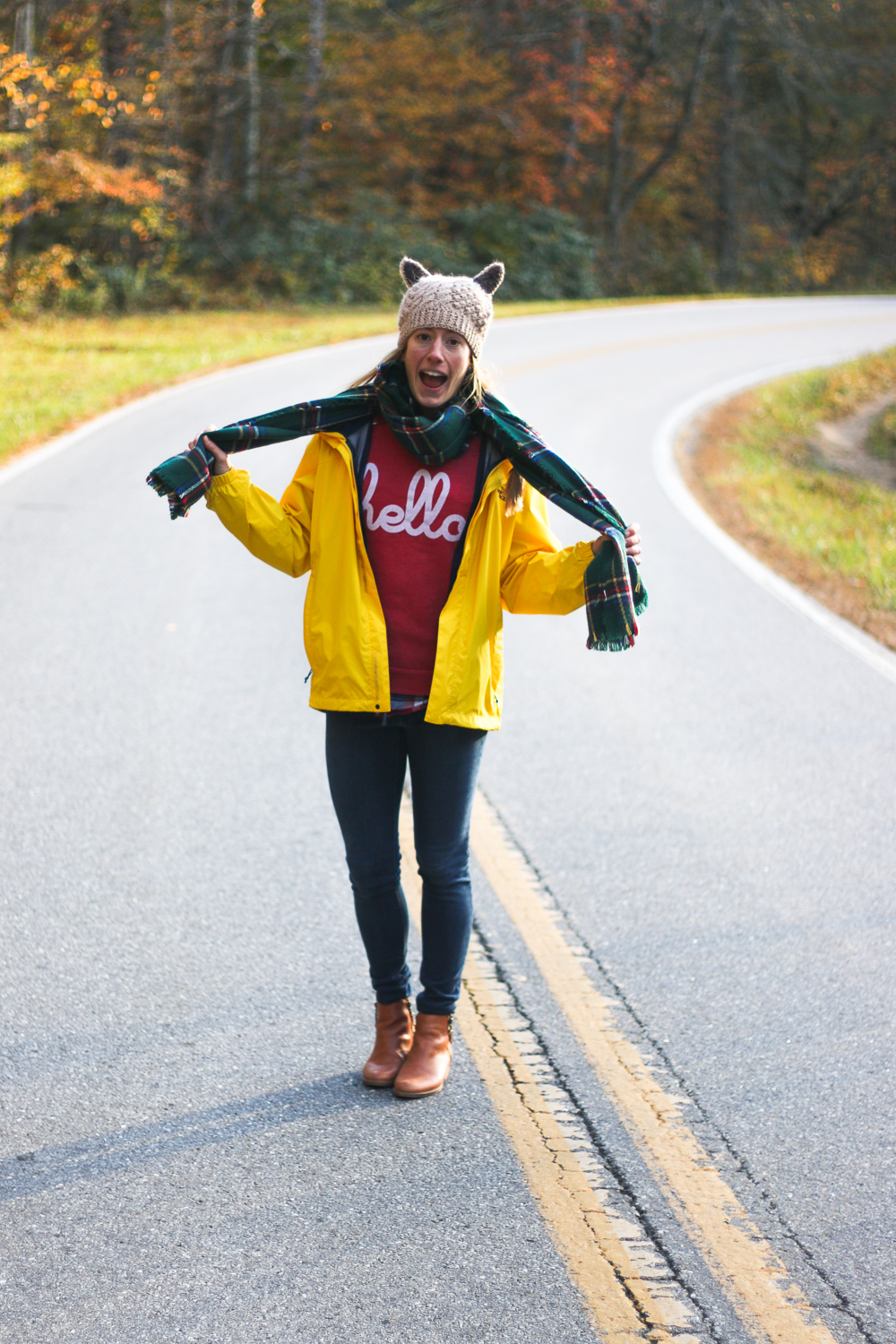 You know when you think of a pose and assume it's going to be cute, but then it's not? No, can't relate? Okay, well as a blogger I try and think of fun and new ways to show off a specific item. Well for some reason I thought it would be super cute to pull my Old Navy scarf away from my sweater so you could read the "Hello" on my Hello Apparel sweatshirt. It didn't turn out very cute and just ended up looking like I was strangling myself. I didn't post many photos here for that specific reason. The majority of the photos I took look like that! But I was warm, so it really doesn't matter! You win some, you loose some.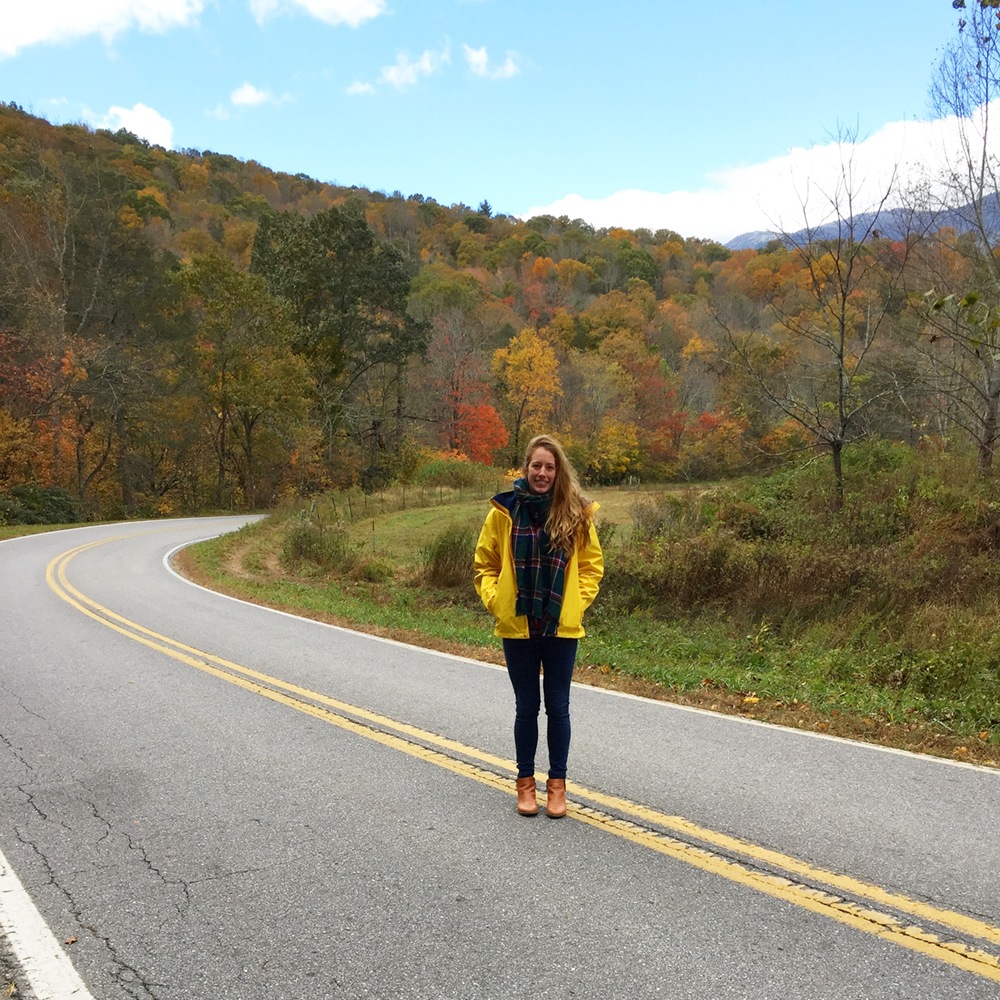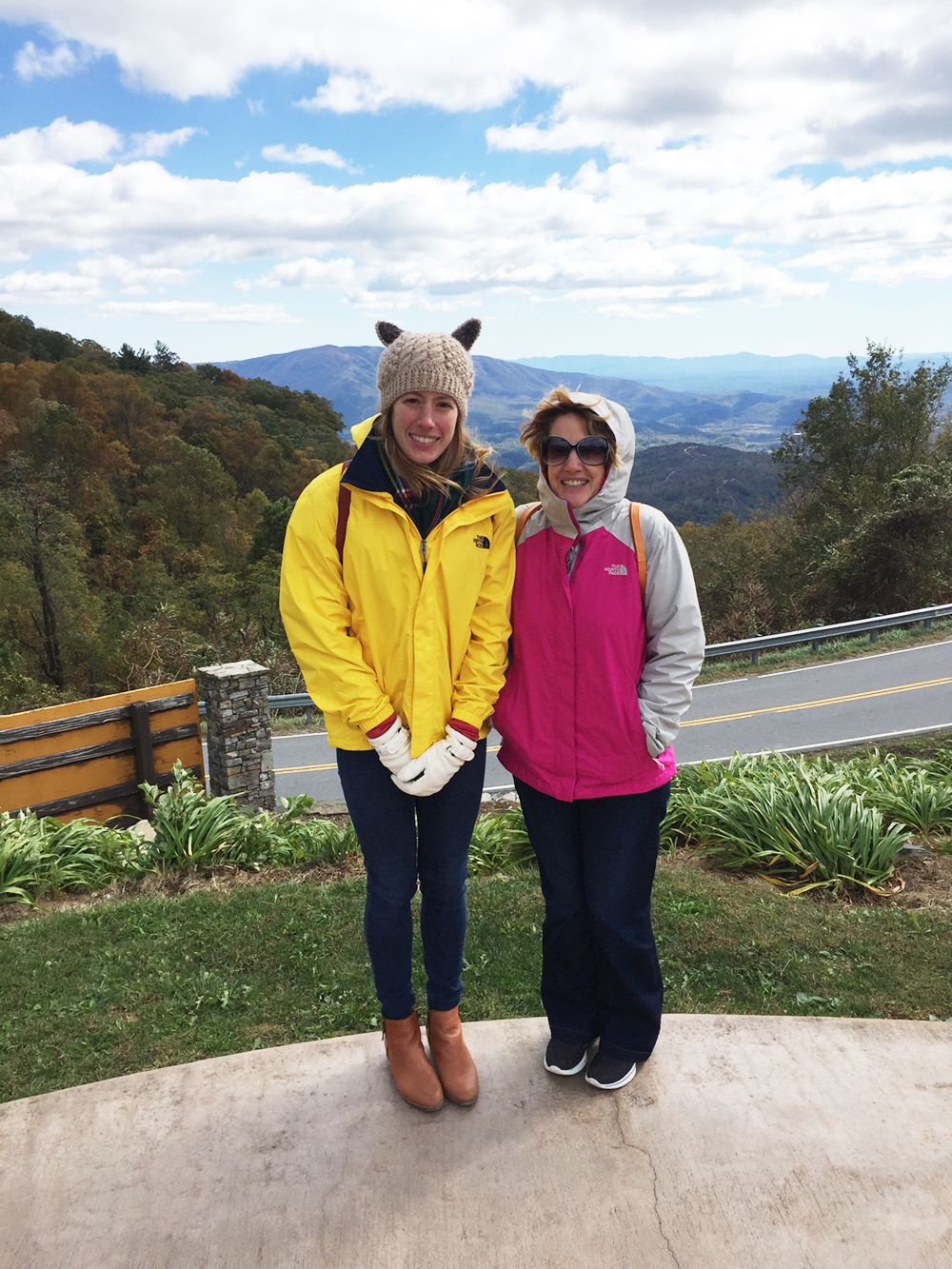 The photo I really wanted to send my sister but couldn't. This was a view of the Blue Ridge Parkway in Little Switzerland, NC.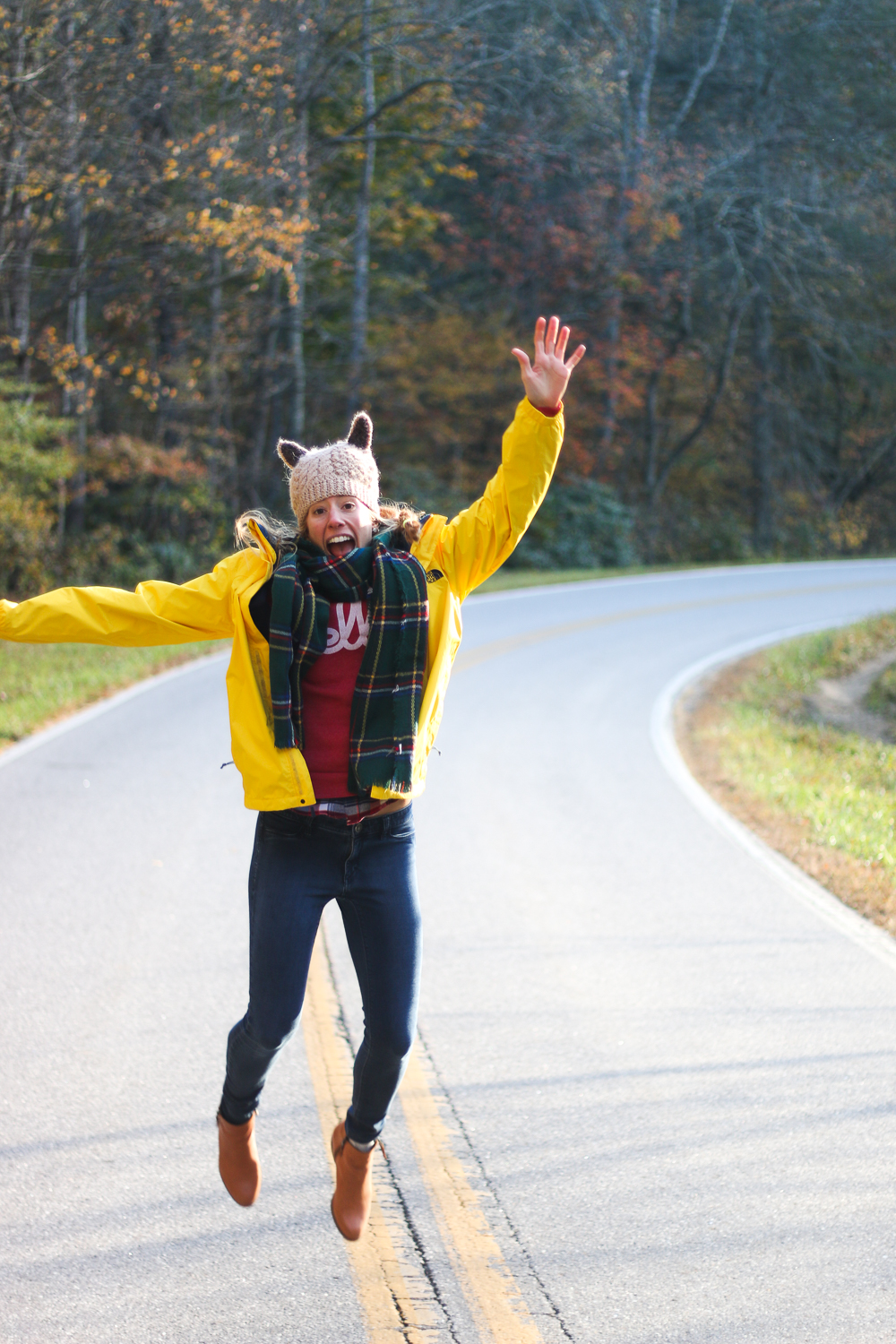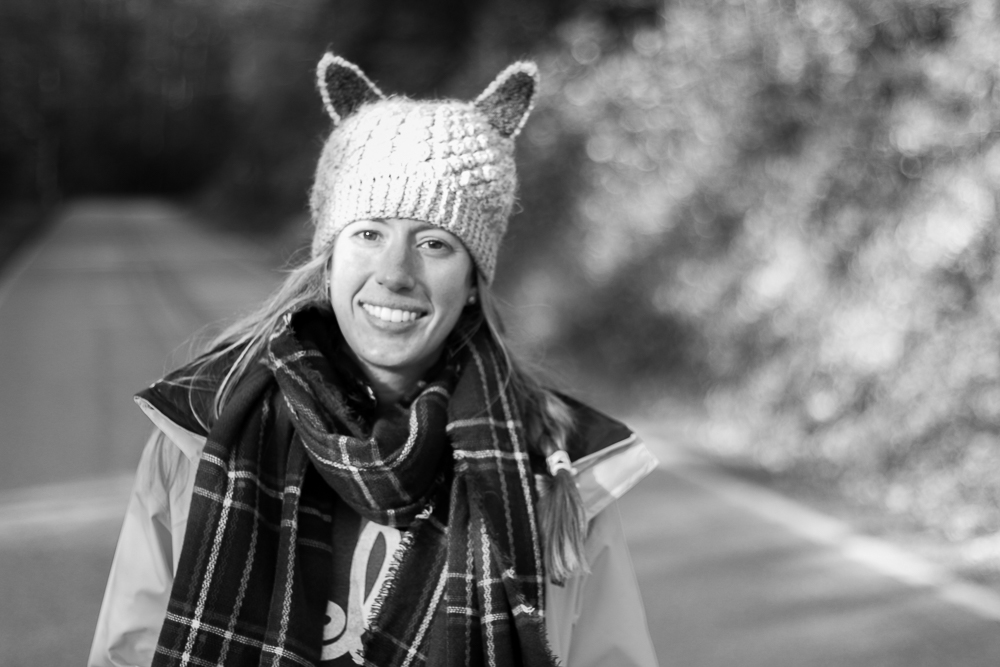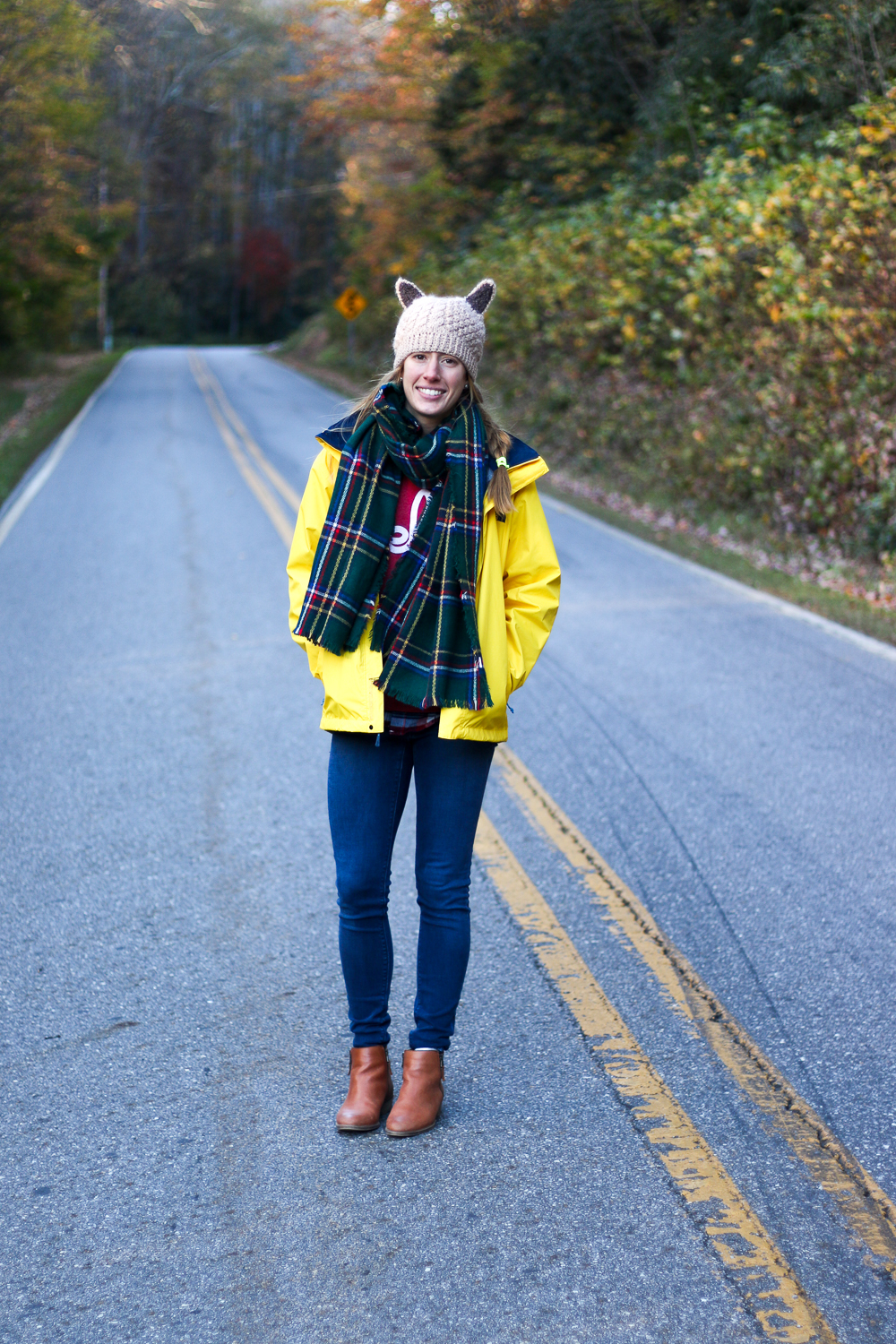 You can find Desirant, the boutique I bought my sisters hat at on Facebook and Instagram.
Follow me on Instagram, Facebook, Pinterest and Twitter!
Save
Save
Save
Save
Save
Save