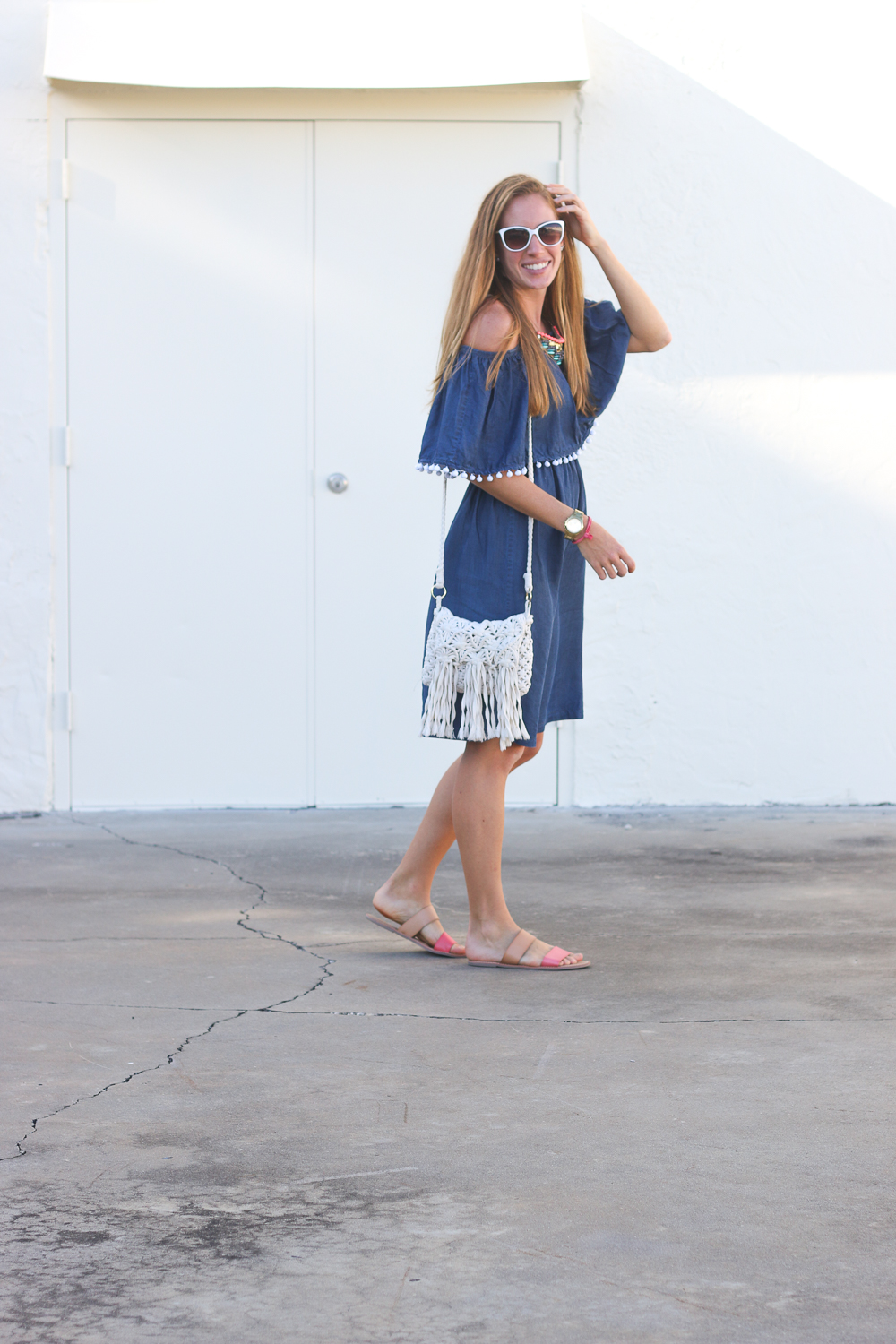 Vetta Capsule Two Piece Dress
Old Navy Shoes (similar from Soludos)
31 Bits Necklace
Target Bag
When one of my favorite bloggers, Cara from Bien Faire started Vetta Collection, an ethical fashion line, I knew I had to buy one of her pieces. All of the items in the collection are made in NYC out of environmentally friendly fabrics. Each of the designs can be worn at least two ways! The two-piece dress I'm wearing is from the Spring/Summer Collection. The top could be worn as a crop top (I've worn it with shorts here) and the skirt underneath can be worn as midi length or pulled higher. I chose to pull my skirt up above my knees for a shorter length.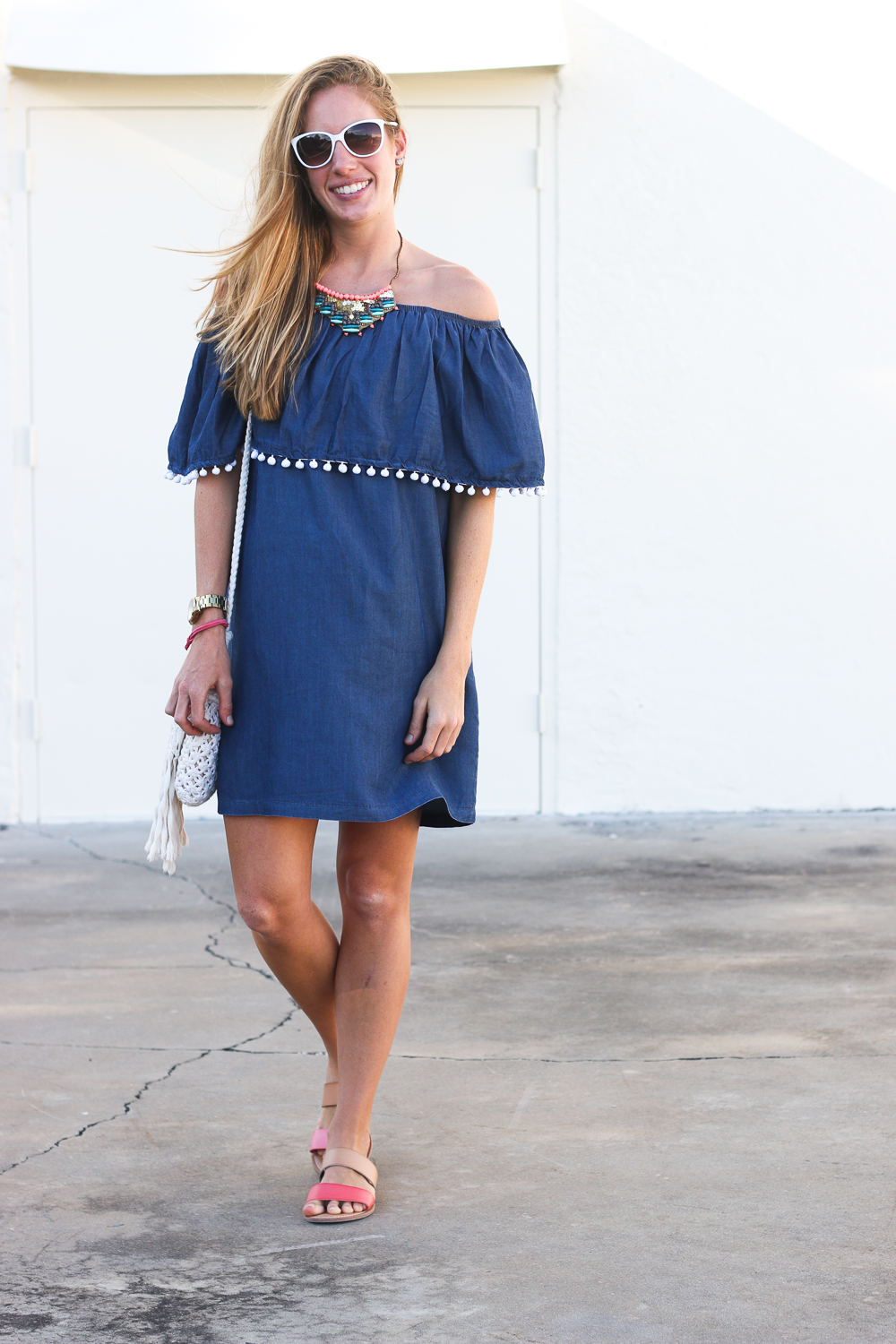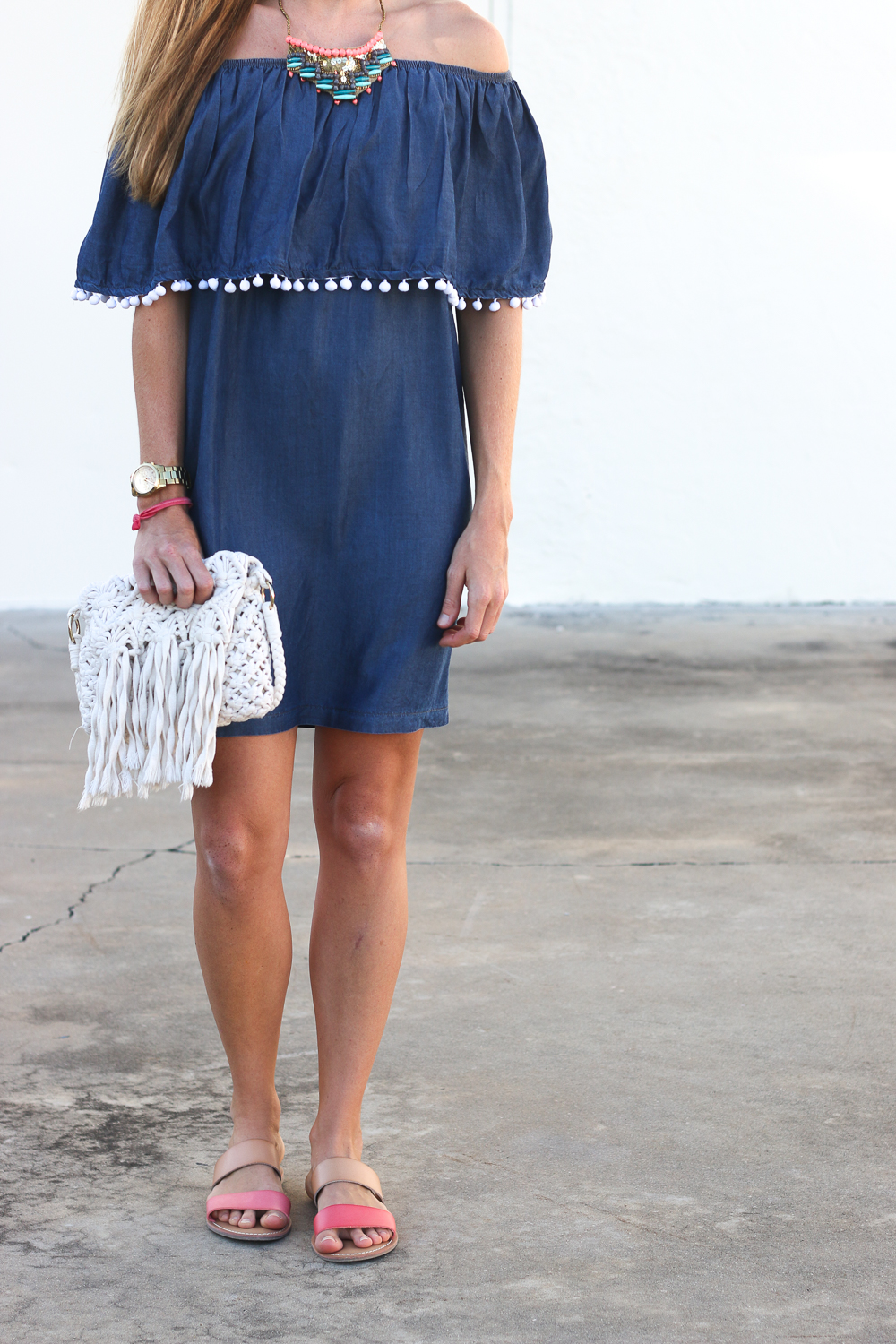 The material on the two-piece dress in incredibly comfy! It comes in chambray or black! I like the coloring on the chambray better because it's lighter but black would be really fun to add bright pops of color to it with shoes or accessories.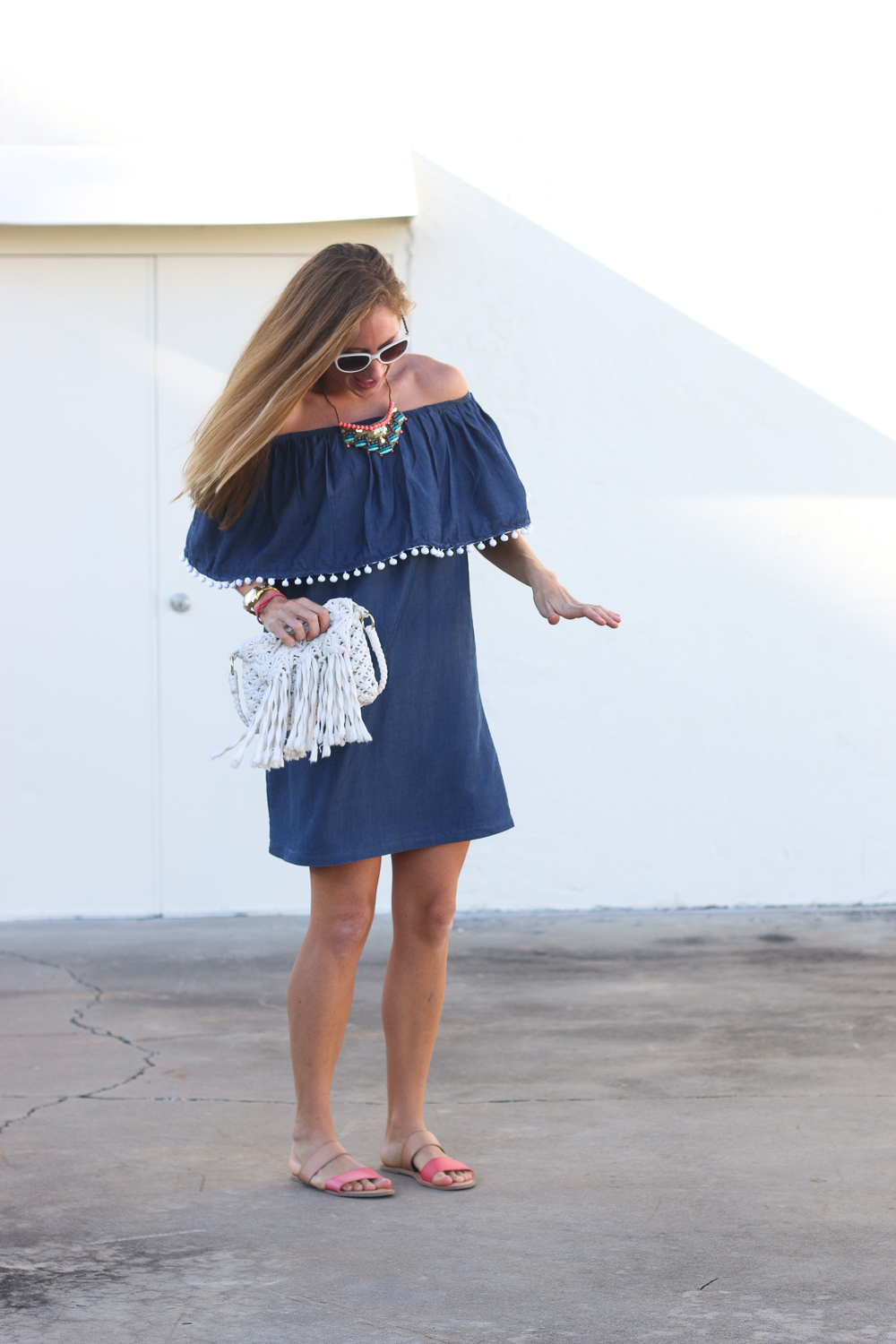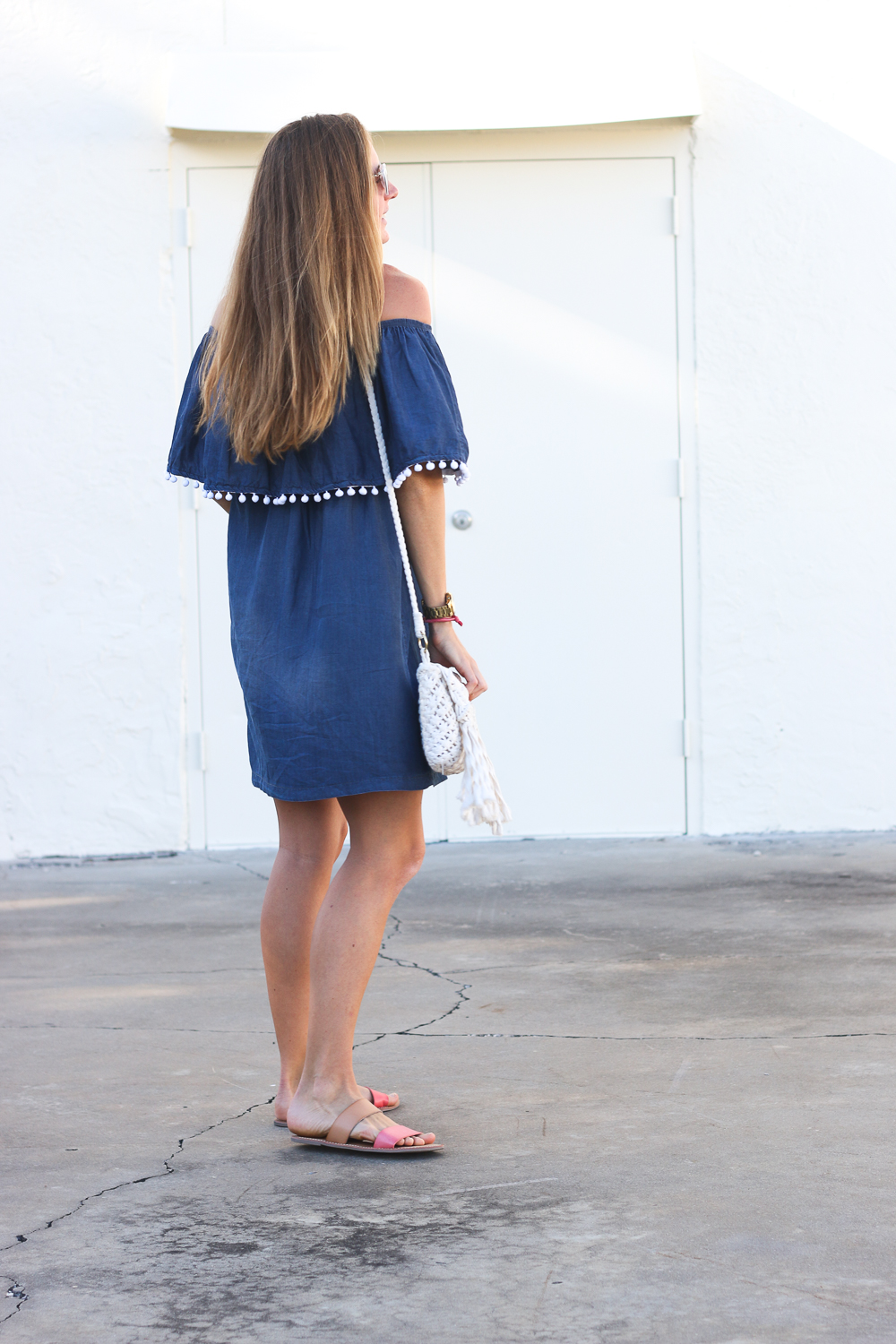 I have such bad beach hair in these photos. If you look closely you might even be able to see some grey hairs to ha. I went to the beach the day before, woke up, showered and then wore the dress to church. For some reason the salt does not completely wash out of my hair right away, so it felt super stringy and coarse all day long. It may not look like it but I sure felt it!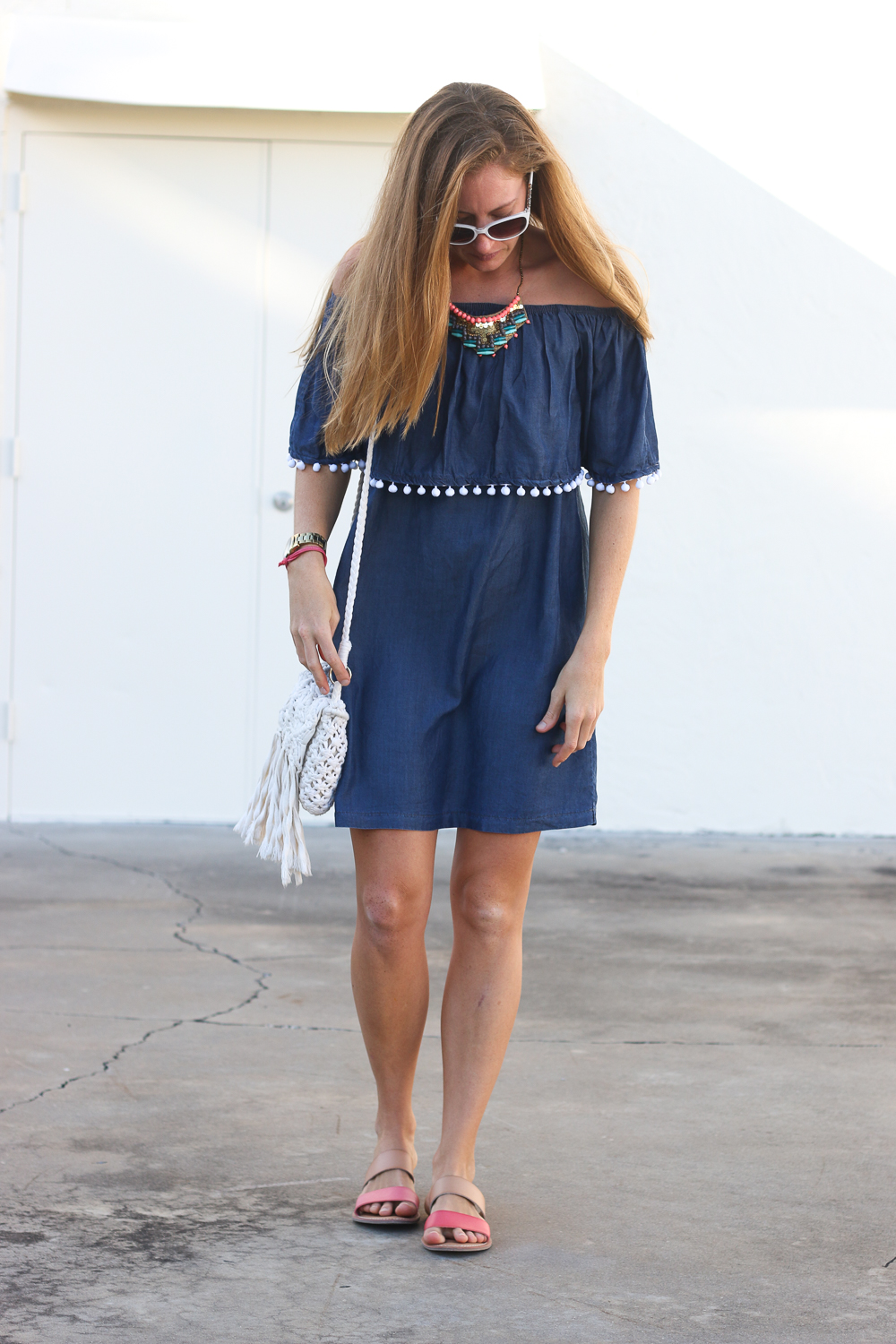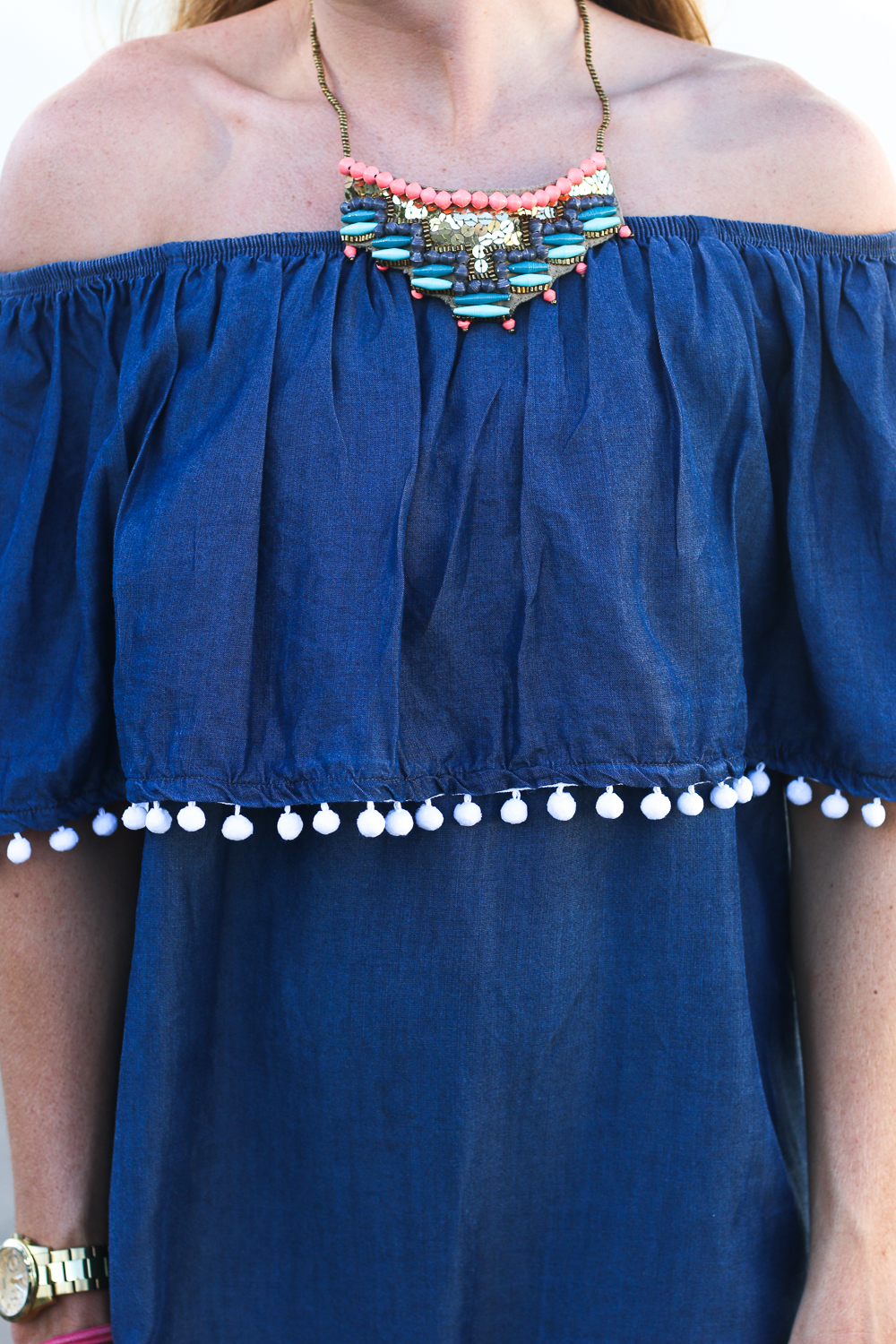 One of my fav 31 Bits Necklaces I bought from a local vendor in town who sells them!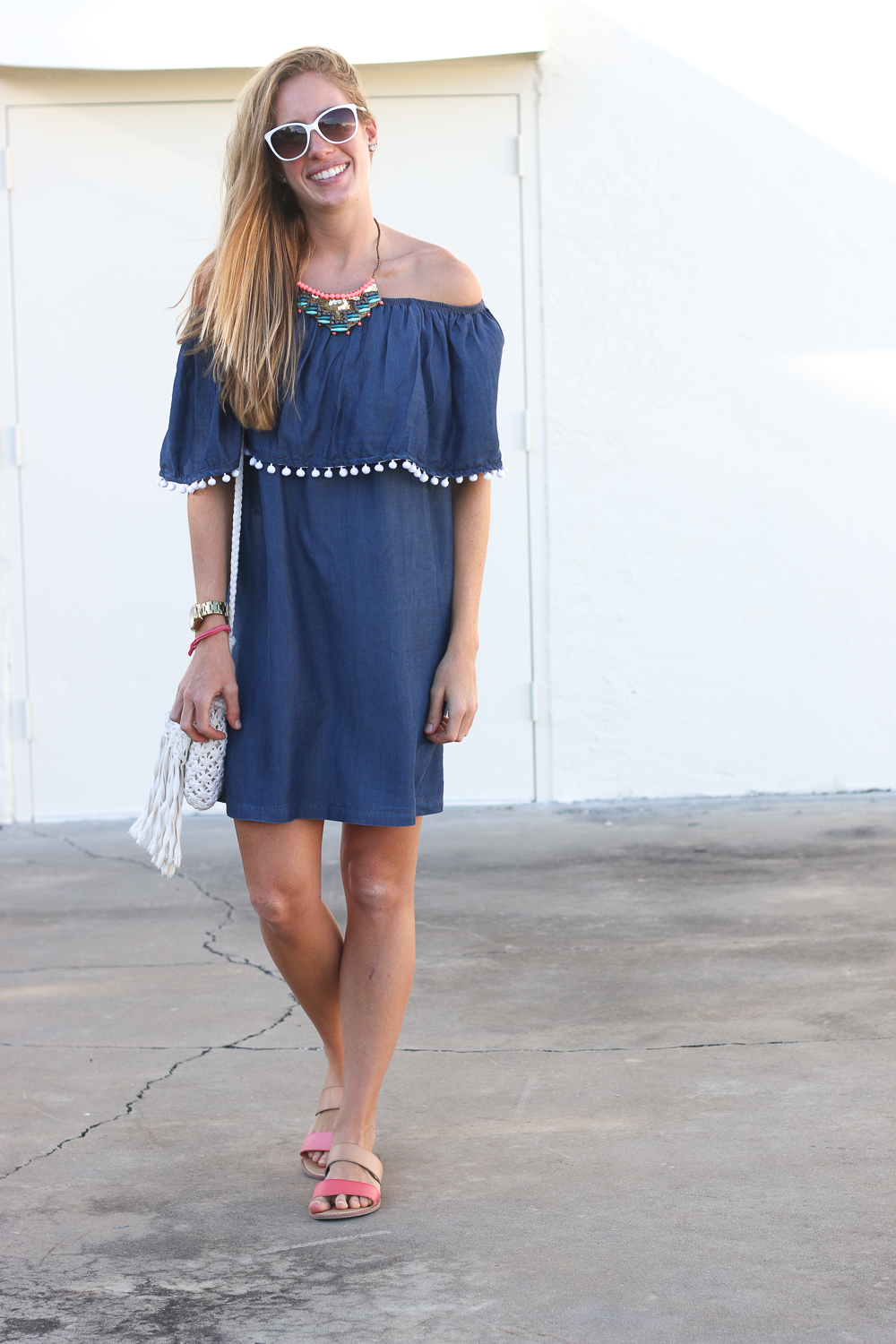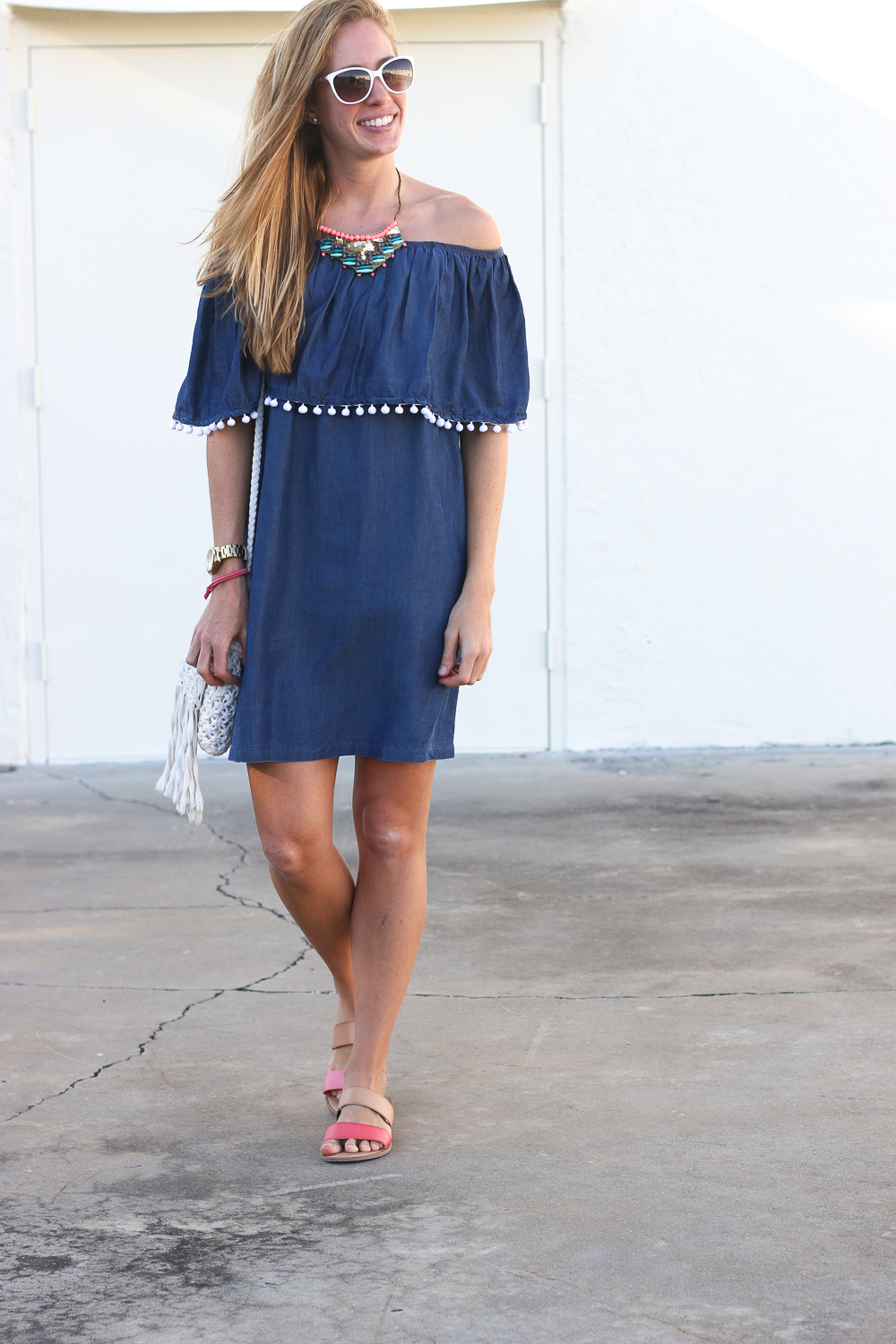 I can't wait to mix and match the two pieces during the summer. The dress arrived in the mail towards the end of summer so I haven't had a chance to wear it as much. I really want to pair the crop top with a white knee length skirt I have from J.Crew Factory and then wear white sandals with it. I feel the skirt may get neglected compared to the top. I should really wear the skirt with a light weight t-shirt tucked in to work one day and just go for a simple look.
Follow me on Instagram, Facebook, Pinterest and Twitter!
Save
Save