Now that's it's May and summer season in Florida, I've been swimming in the pool and having more beach days! It's truly the best time of year! We've all the sudden switched from beautiful Spring days to full blown summer mode. More time in the sun means summer sunhats and visors for me! I tan but burn like a lobster super easy and hats are an absolute must.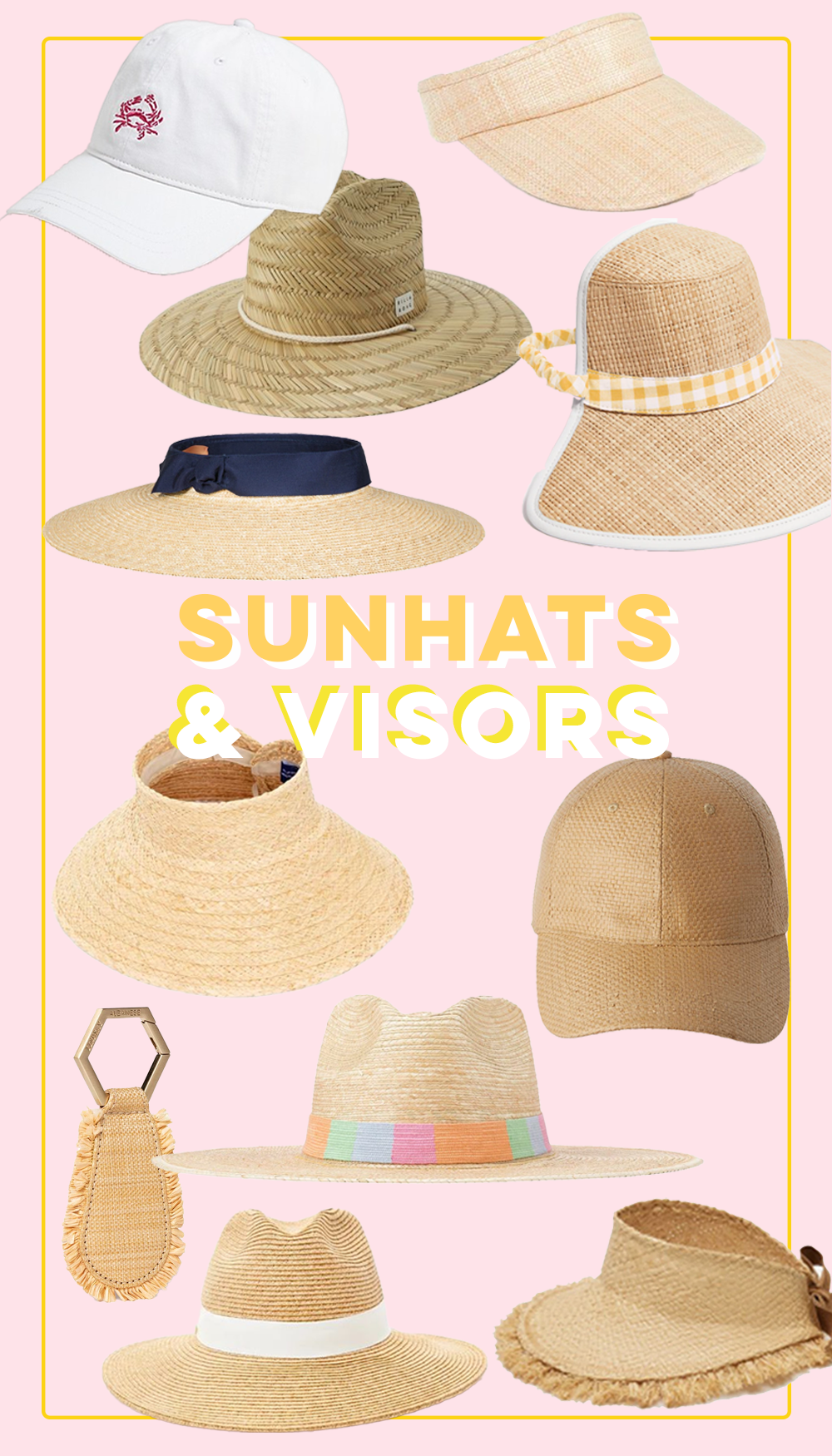 Lobster Cap / Natural Straw Visor
Wide Brim Straw Hat / Yellow Gingham Visor / Navy Topless Hat
Roll Up Visor / Straw Baseball Cap
Hat Holder / Sunshine Tienda Colorful Hat
White Ribbon Brim Hat / Fringe Visor
Summer Sunhats and Visors!
I made sure to include a ton of visors! Of all hats, they are my favorite to wear! One they usually have Velcro, an elastic strap or a tie and you can tighten them. Two, it still allows the sun to lighten your hair without getting burnt!
How cool is this topless hat. I have never seen anything like it – so chic!!! If your going on a trip and need to travel light, a roll up visor is so useful!
Last but not least is a new favorite summer brand called Sunshine Tienda. Their wide brim hat with a color blocked trim would look adorable with a white beach cover up or sundress!
Lots of Sunshine,

Katie