Hello from North Carolina and HAPPY THANKSGIVING!! (Was going to schedule this post out but it looks like the Lake Pajamas Black Friday sale started early!). I wanted share the sale before all of the sizes sold out (they do sell out quick).
I already shopped this sale last night when I got early access via text! It's honestly SO good. These are my absolute favorite pajamas, so soft and cozy (and I love being comfy). For Christmas, I asked for the Papaya shorts set (on sale for $70). They only go on sale once or twice a year, in the fall and spring! All of these make the best gifts for Christmas, anniversaries, new mamas, bachelorette parties and moms or mother in laws!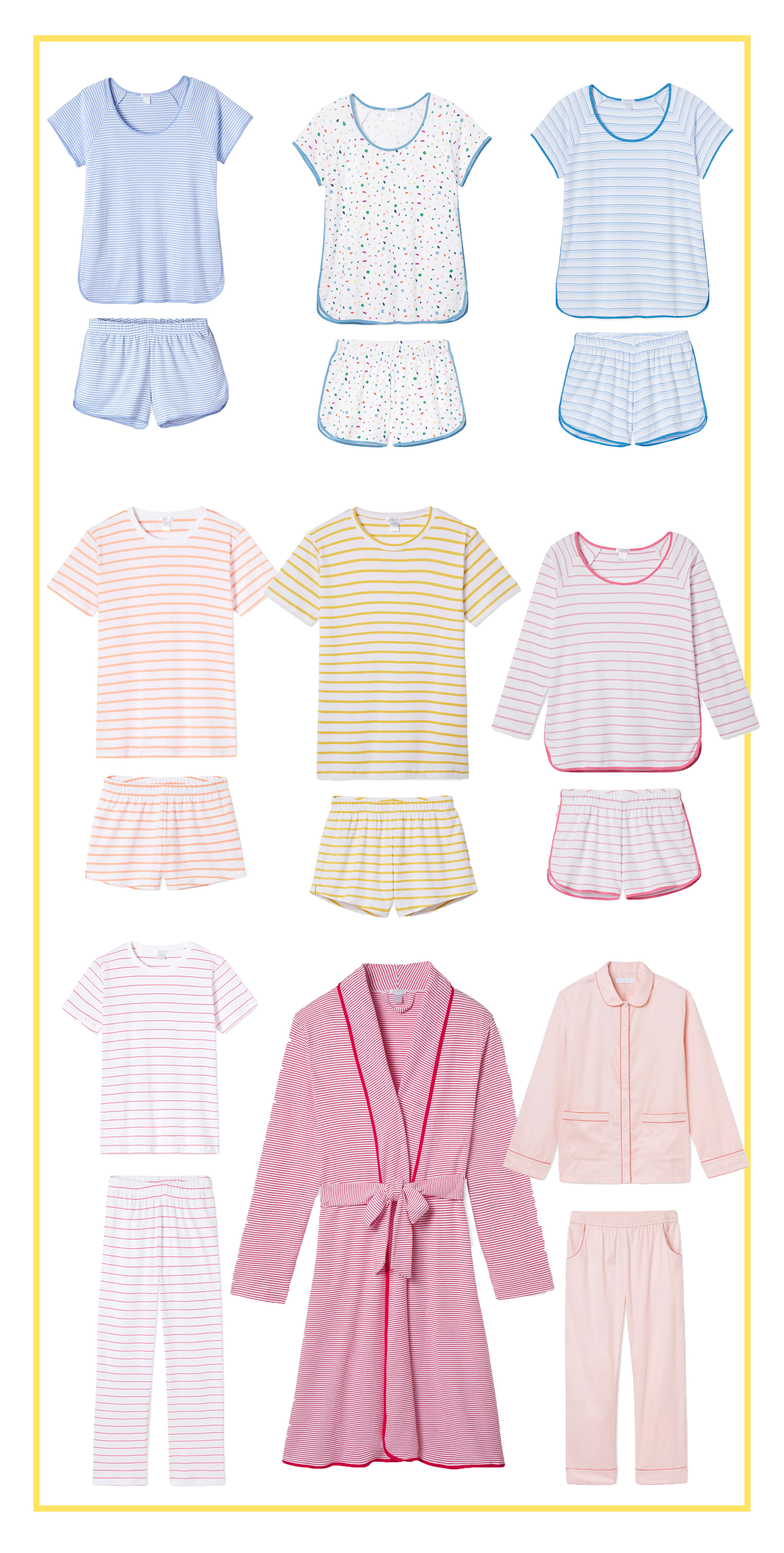 Hydrangea Blue Stripe Short Set $78) / Confetti Shorts Set / Ocean Ombre Shorts Set ($56)
Papaya Stripe Shorts Set ($70) / Yellow Striped Shorts Set / Peach Long Sleeve Shorts Set ($58)
Calypso Pants Set ($88) / Classic Red Striped Robe (pink robe on sale for $82) / Peach Poplin Button Up Set ($112)
Sizing: I size up to a medium. They do shrink in the wash (pretty much an entire size)! You can read my full review here with sizing details and how to care for them!
Lots of Sunshine,
Katie