Thanksgiving is less than 2 weeks away so I thought I would shares some classic Thanksgiving Outfit ideas! I am heading up to North Carolina with my family to spend Thanksgiving with my older sister and little nieces and nephew which I am so excited for. That mean's I can wear all the cardigans, vests, sweaters and boots!
Usually our Florida Thanksgivings are super low key and I either wear summer clothes or dress cozy in joggers or loungewear. This year I will probably wear something between the casual and dressy looks. There's just something more exciting about getting dressed when it's not your own house and your on vacation! The 4 outfits below include a classic, preppy, dressy and a casual look!
Classic Thanksgiving Outfit Ideas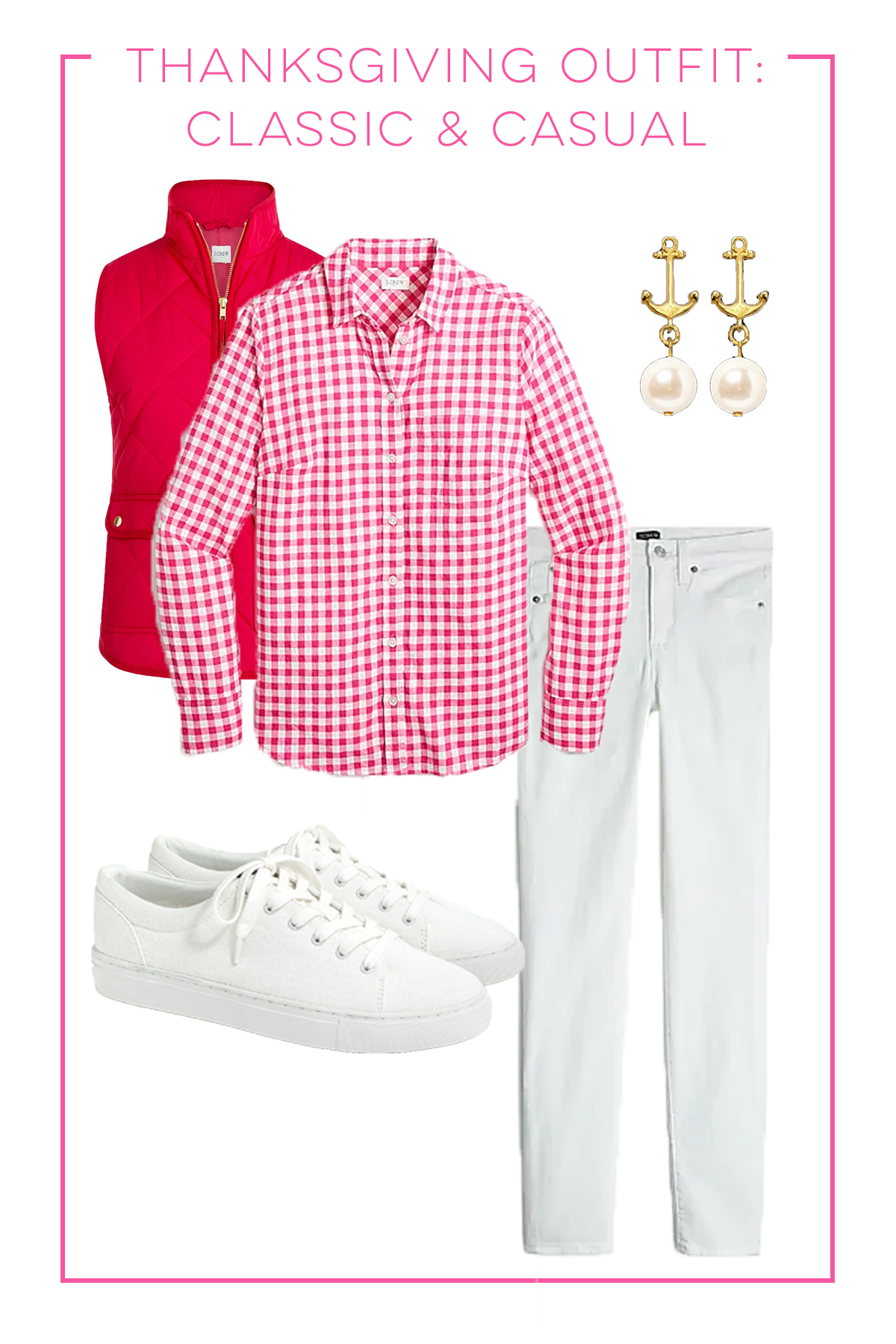 Classic and Casual
Top / Vest / Jeans / Sneakers / Earrings
My go-to winter outfit! A button up top always makes you look pulled together with minimal effort. I added the vest in case you will be visiting someplace cold for Thanksgiving or live where it's already chilly.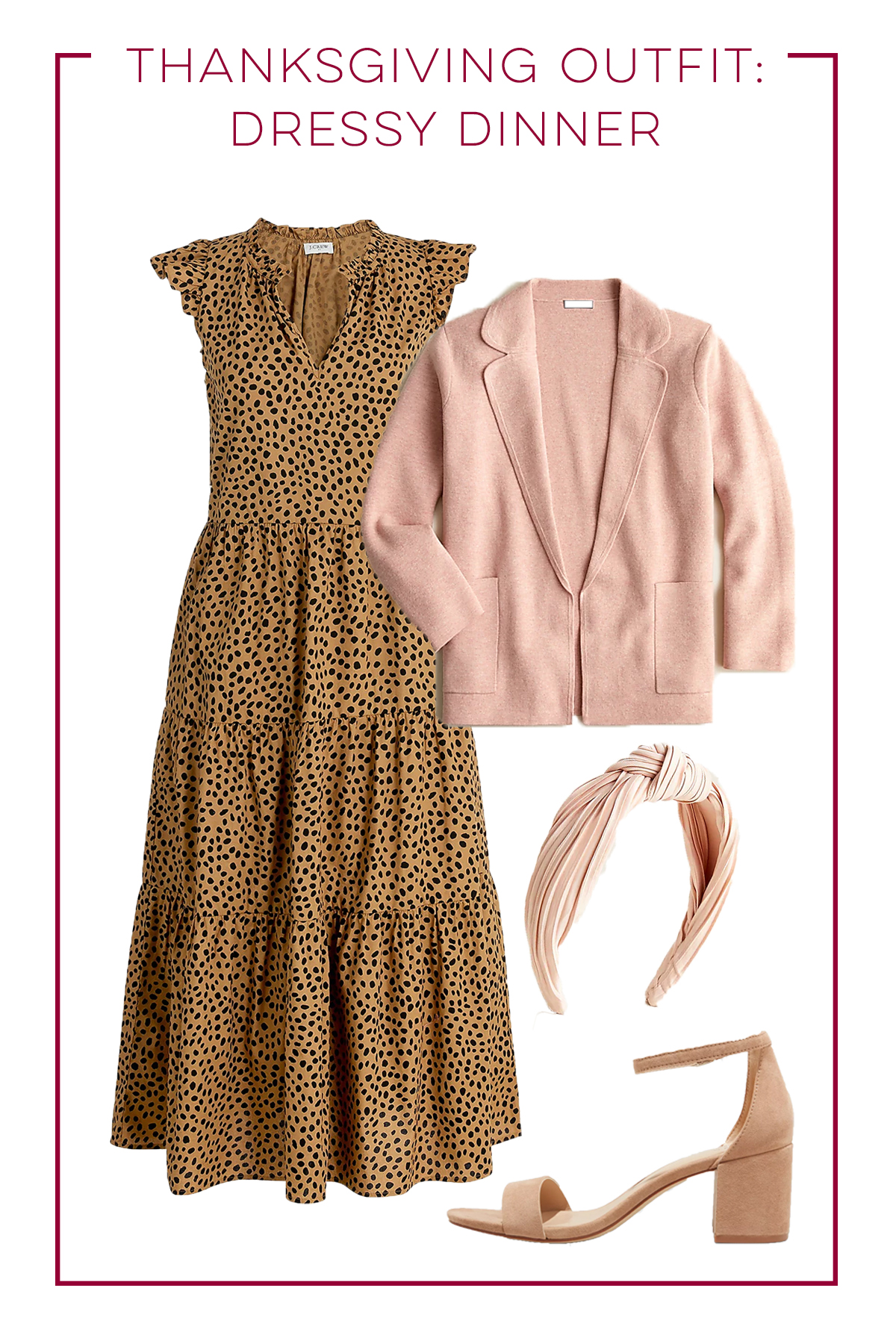 Dressy Dinner
Dress / Sweater Blazer / Headband / Heels
I own the leopard print dress in the shirt version from J.Crew last year. The midi J.Crew Factory version would be adorable paired with a cardigan and block heels. Top off with earrings or a headband for a sophisticated yet comfy Thanksgiving dinner outfit.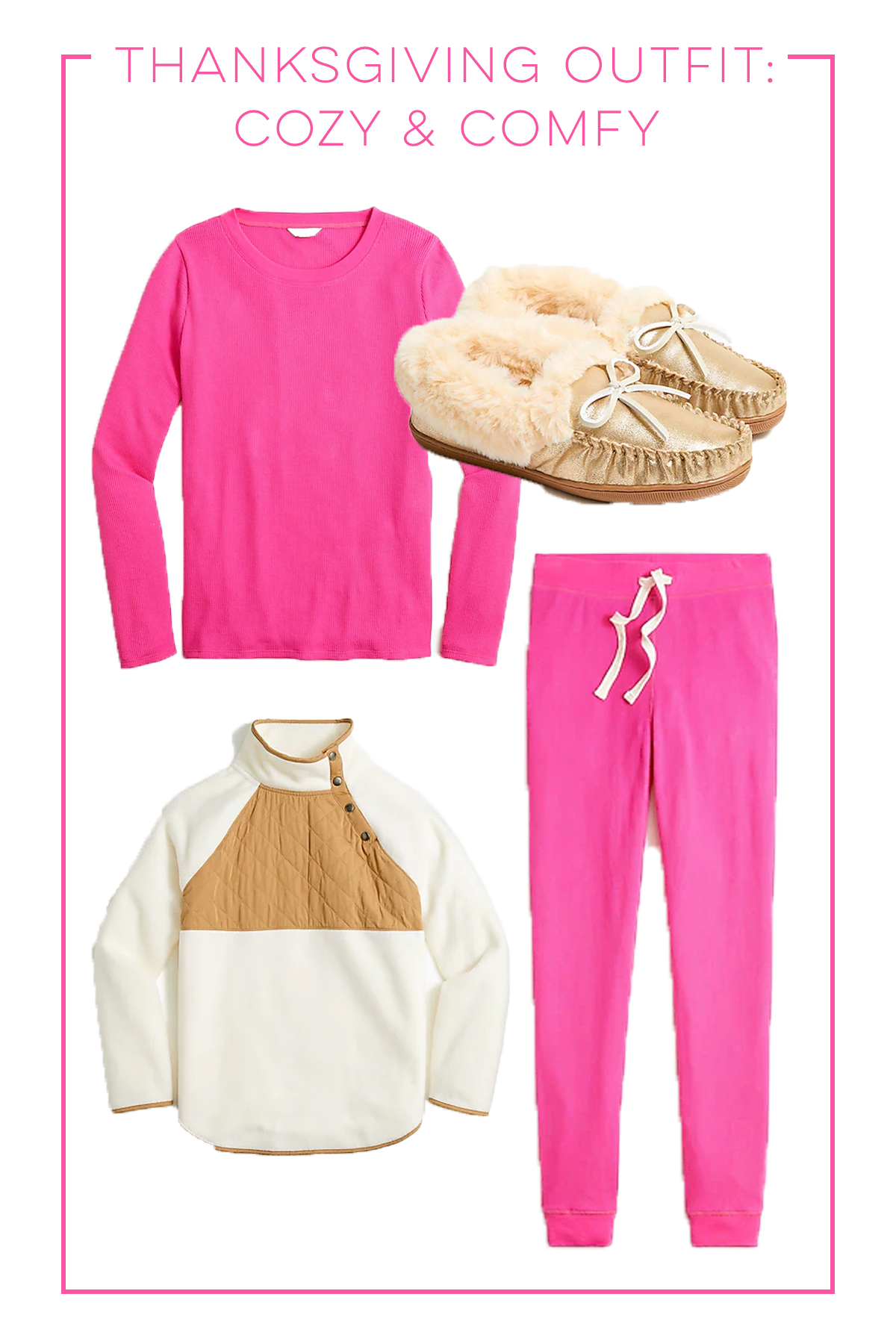 Cozy and Comfy
Long Sleeve Top / Joggers / Sherpa Jacket / Slippers
Pretty much my usual Thanksgiving outfit that never sees a camera or makes an appearance on Instagram. More so because I need to invest in muchhh cuter loungewear. I also put this together to let you know it's okay to not dress up on Thanksgiving! Social media has a way of making people feel like their less than or should feel ashamed but I can guarantee, there are tons wearing their comfiest clothes to lounge around and eat Turkey dinner in.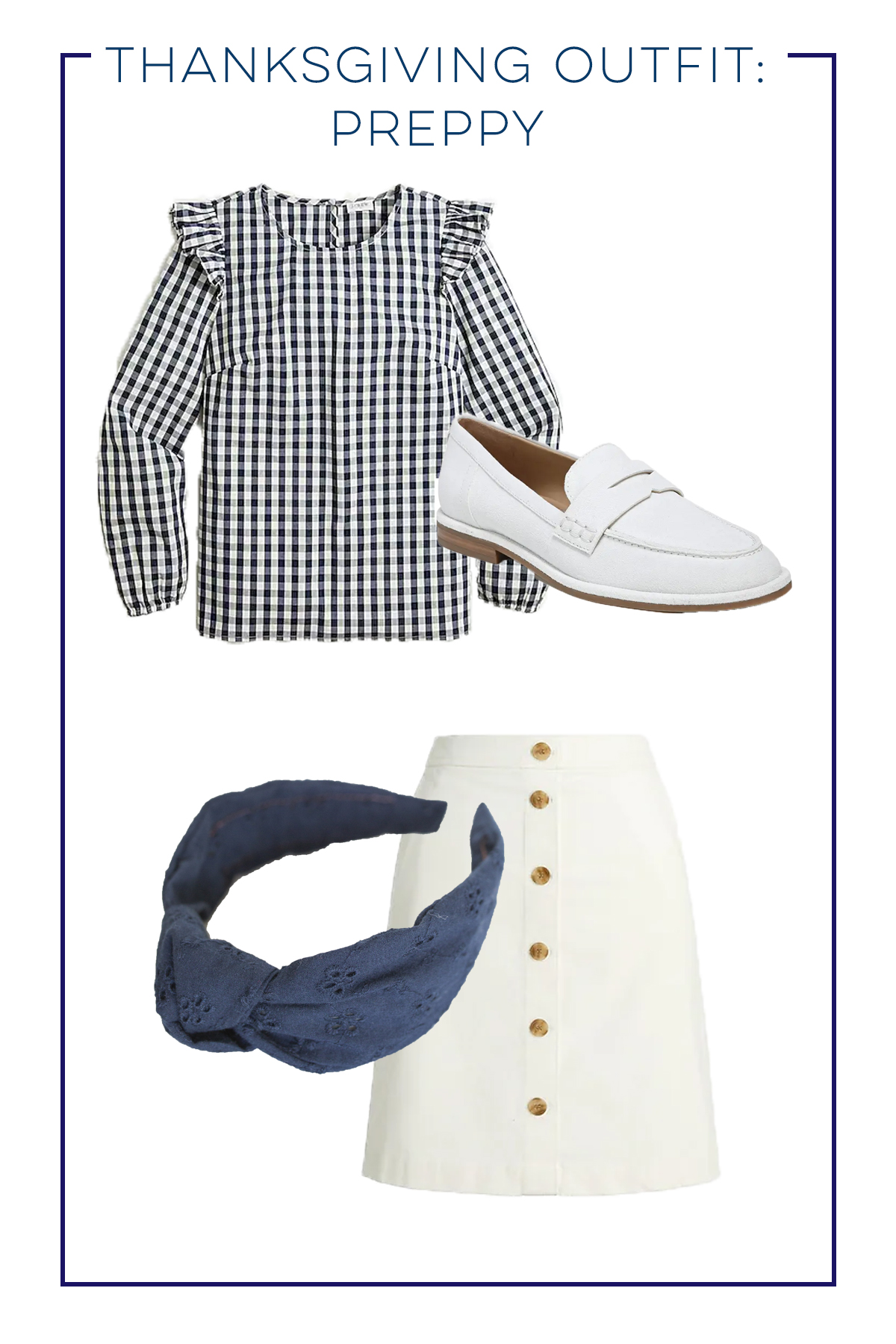 Preppy
Blouse (under $40) / Skirt (under $40)/ Loafers / Headband
I re-created this outfit that I last shared on the blog last week for a warm-weather fall outfit! This is the perfect preppy outfit if it will be warm for Thanksgiving! I styled it with the Sunshine Style Co. navy eyelet headband that I handmade!
Lots of Sunshine,
Katie
Which outfit is your favorite?!