During the end of summer and beginning of fall, I always seem to go back to the basics. I've been asking myself the same question lately, "How do I do fall without going hardcore with sweaters, boots and vests but still feel me". This might be a Southern or Florida girl problem, ha. My style is colorful and happy and I admit, I don't always love wearing darker tones. This is when I can feel myself wanting to embrace more classic and timeless pieces like striped tops and white jeans!
I am still dog sitting and my brain kind of feels all over the place (currently writing this from the dog house kitchen table). There was no blog post planned for this week and I had not taken any new photos. This was a last minute post I threw together because it's been on my mind the last few weeks! I've asked myself over and over, what are the main items I always wear, no matter the season?! Below are my 5 must have classic wardrobe essentials!
A tip before reading this post: Quality over quantity. I am always willing to invest and pay a little more for a high quality item like white jeans that I know will be worn over and over for years.
5 Must Have Classic Wardrobe Essentials
This is a given! Every girl needs a pair of white jeans! You can absolutely wear these after Labor Day, during Thanksgiving, Christmas, Spring, Summer, you name it, you can wear it! They style easy with everything from sweaters, striped tops, short sleeves, coats, boots and button up tops.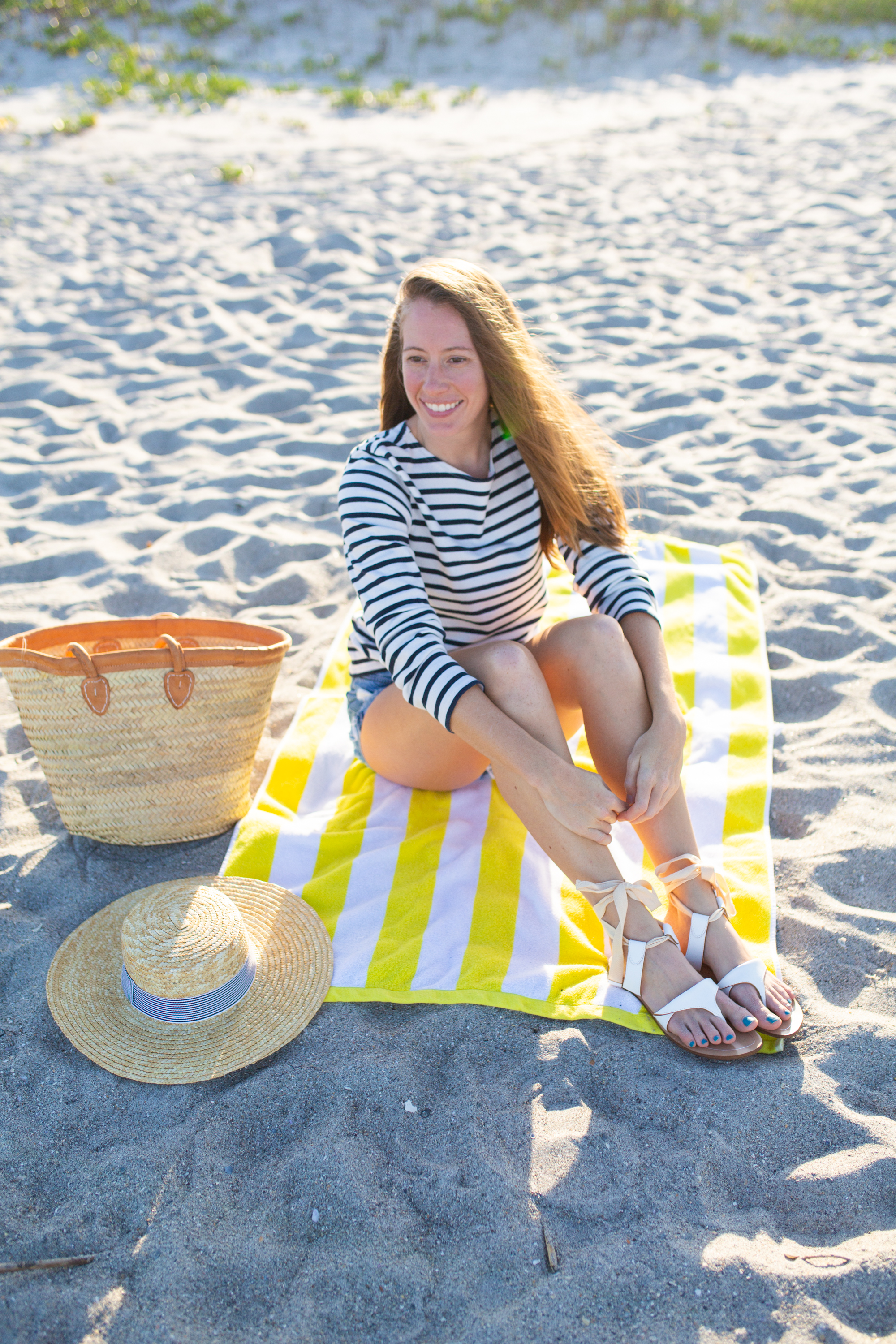 Striped tops will never go out of style, ever! I love them because they always make you look put together and are extremely simple and easy to style. My favorite way to wear them is white white jeans or denim shorts. Plus, they come in so many different styles like tank tops, t-shirts, long sleeve, raincoat, jackets and even pajama tops!
Another classic essential, a striped dress! I wear a striped dress or top at least once a week. They always give you that Parisian/chic feel! I prefer to style my striped dresses casually with sneakers or nude sandals! Because it's such a classic piece, you can buy them during every season.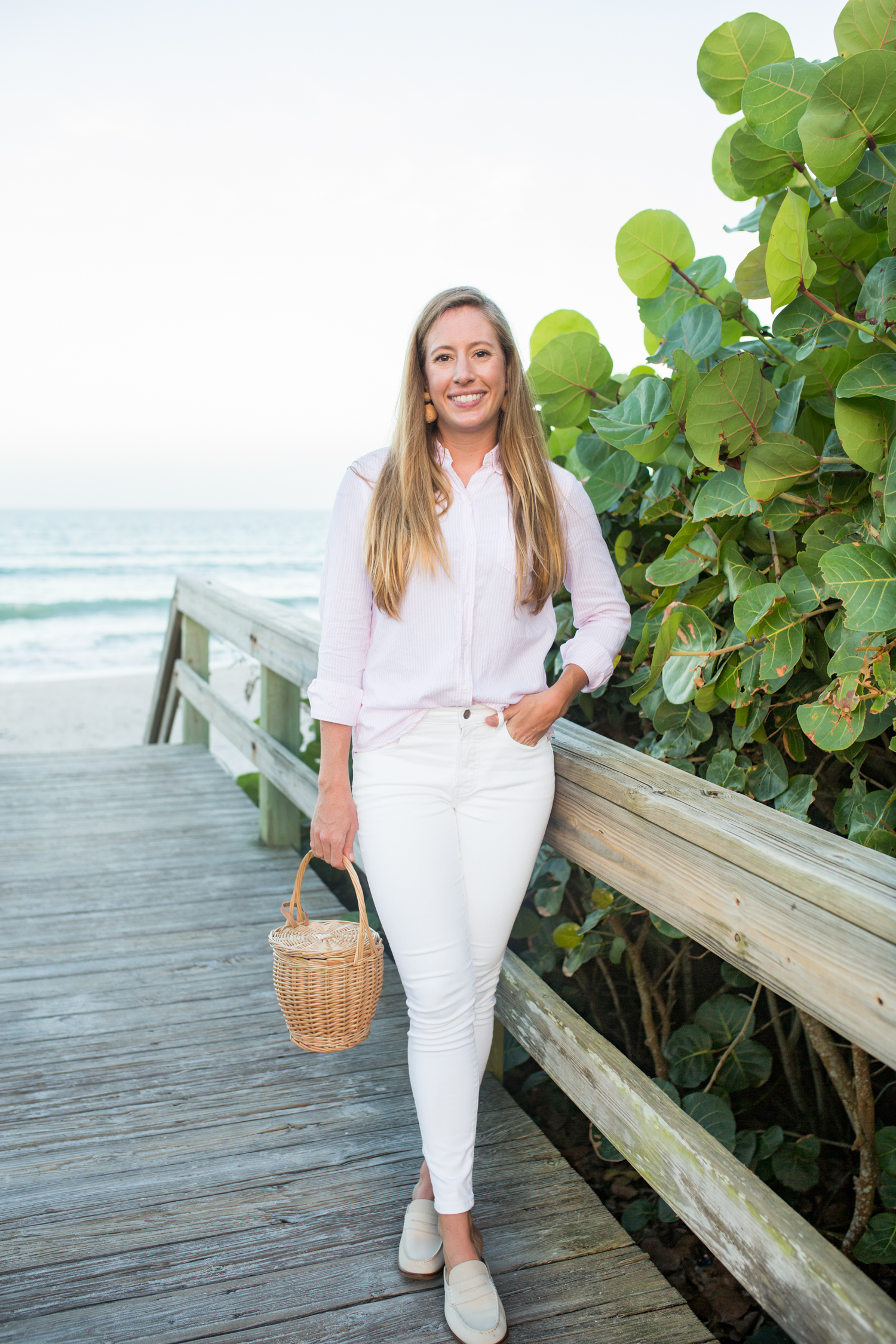 This is such a classic piece to polish any outfit. During the end of summer/early fall, I love wearing a button up top with white shorts. During the cooler and more breezy months, they look adorable paired with jeans.
You might be tilting your head with this one like, "What Katie?!". Hear me out. This list is meant for a warmer weather lifestyle. I never stop using my straw bags the entire year, they are a staple of mine and match every outfit I leave the house in! Investing in a straw bag is totally worth it and adds that tropical/coastal element to any outfit!
Lots of Sunshine,
Katie
Sign Up Below To Get The Full List of Classic Wardrobe Essentials