Lots of exciting and joyful moments this week! You'll find an adorable nautical handmade beaded bag, a fun event I was invited to, affordable raffia sandals and a book that encourages community in business and life!
Last week I took off an entire 7 days from going to the gym because my lower back was really irritated and hurting. Since I work from home, my gym time is like my social hour where I see all of my friends. It felt a little like 2020 quarantine when everything was shut down and I admit made me kind of sad.
This week I started back and let me tell you, I need that social interaction so much! It fills my cup and I get so much energy being around people! My back is feeling tons better and I have also been trying to stand more during the workday on my stand up desk!
My house is being rennovated and the last thing they are working on is the porch siding on the wall. I've been wanting to swim during my lunch breaks but it's a little weird when 5 men are outside on your porch all day! Hopefully next week! This weekend I'll be celebrating my mom's 65th Birthday! She wants my family to make food for her and swim! Hope you have an amazing weekend!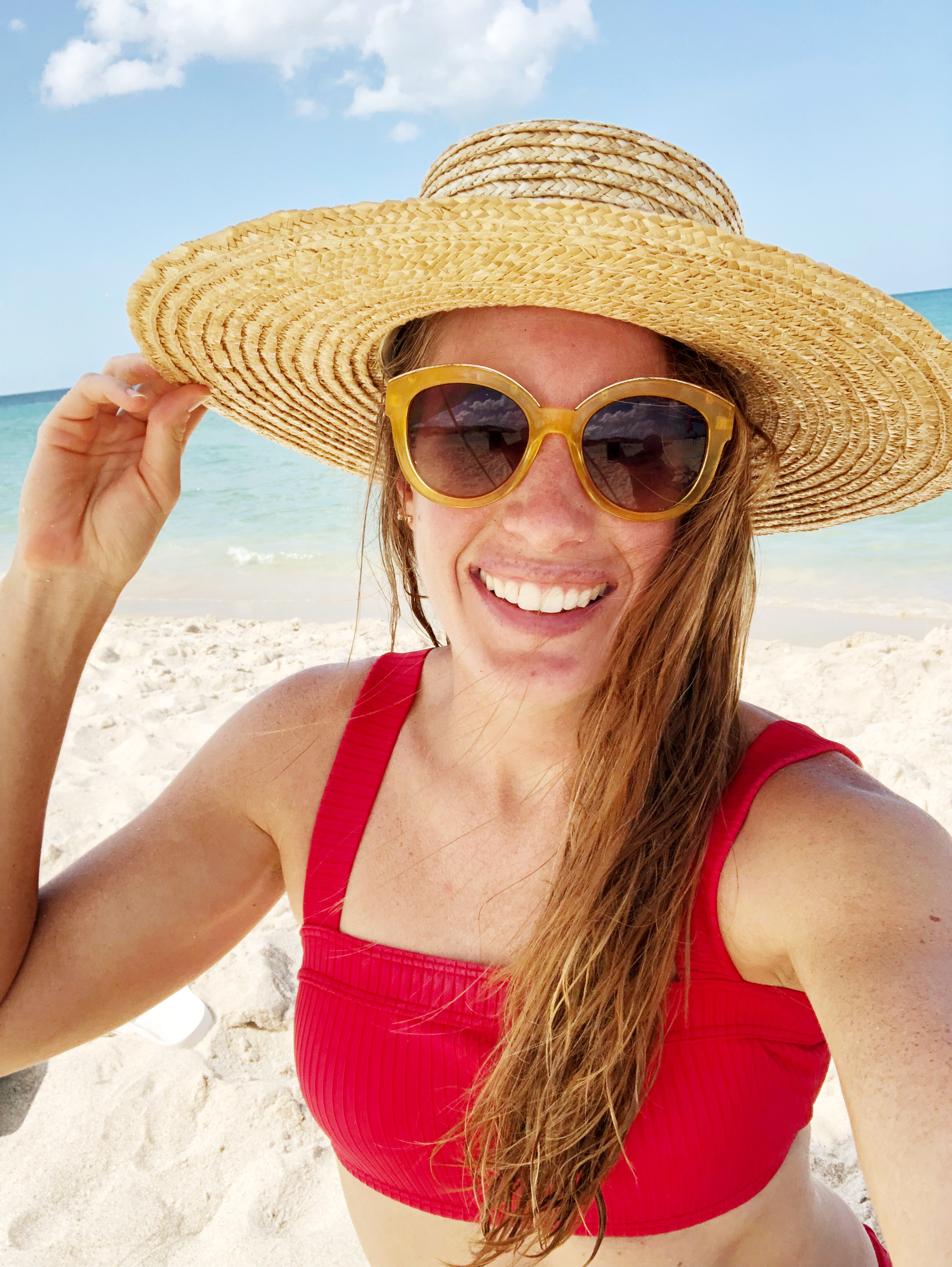 5 Things That Brought Me Joy
ONE // In September I get to go to the Surf Expo in Orlando! It's the largest tradeshow for beach and resort in the world! My boss from Island Jay usually goes to buy wholesale items for the following year. This year he invited me and I am super excited!
TWO // Yesterday I ordered these adorable Carrie Forbes look alike raffia sandals! They are under $40 and pretty much the perfect summer sandal. Keep in mind shipping is around $20.
THREE // Natalie Frank who is the creator of the popular #communityovercompetition hashtag and Rising Tide Society. She has a new book called Built to Belong all about saying goodbye to comparison and embracing community! You can pre-order it here.
FOUR // I am always on the lookout for unique and creative small businesses. I follow Roula who runs Sewcialite which is a handmade accessories and home decor ETSY Shop. She posted the cutest handmade beaded clutch with sailboats on it! She sews on each bead herself which is a work of art!
FIVE // Last week I mentioned how I was following Brock Johnson and how he grew his account 100K in a few months through reels. It's been motivating me to make more reels and the one I made this week about Target draining my bank account got over 5,000 views! Do you watch reels on Insta?
SIX // A bonus one because I could not leave it out! On Wednesday I went to the gym early in the morning before work. The CrossFit gym I workout at is right across the beach. After my workout I drove over to the beach and jumped in the ocean for a quick dip. It felt so refreshing and hyped me up for the rest of the work day.
You can read my Sunny List No. 4 from last week here! Do you like theses type of personal and relaxed posts?! My analytics tell me yes!
Lots of Sunshine,

Katie