One of the most popular dresses on Instagram at the moment is the Nap Dress by Hill House Home. I feel like I see a new blogger wearing it every time I scroll on my Insta explore page. Totally makes sense because it is adorable! Well, I bought into the hype and wanted to try the Nap dress for myself! Let's just say I fell hard and it's now my most worn summer dress .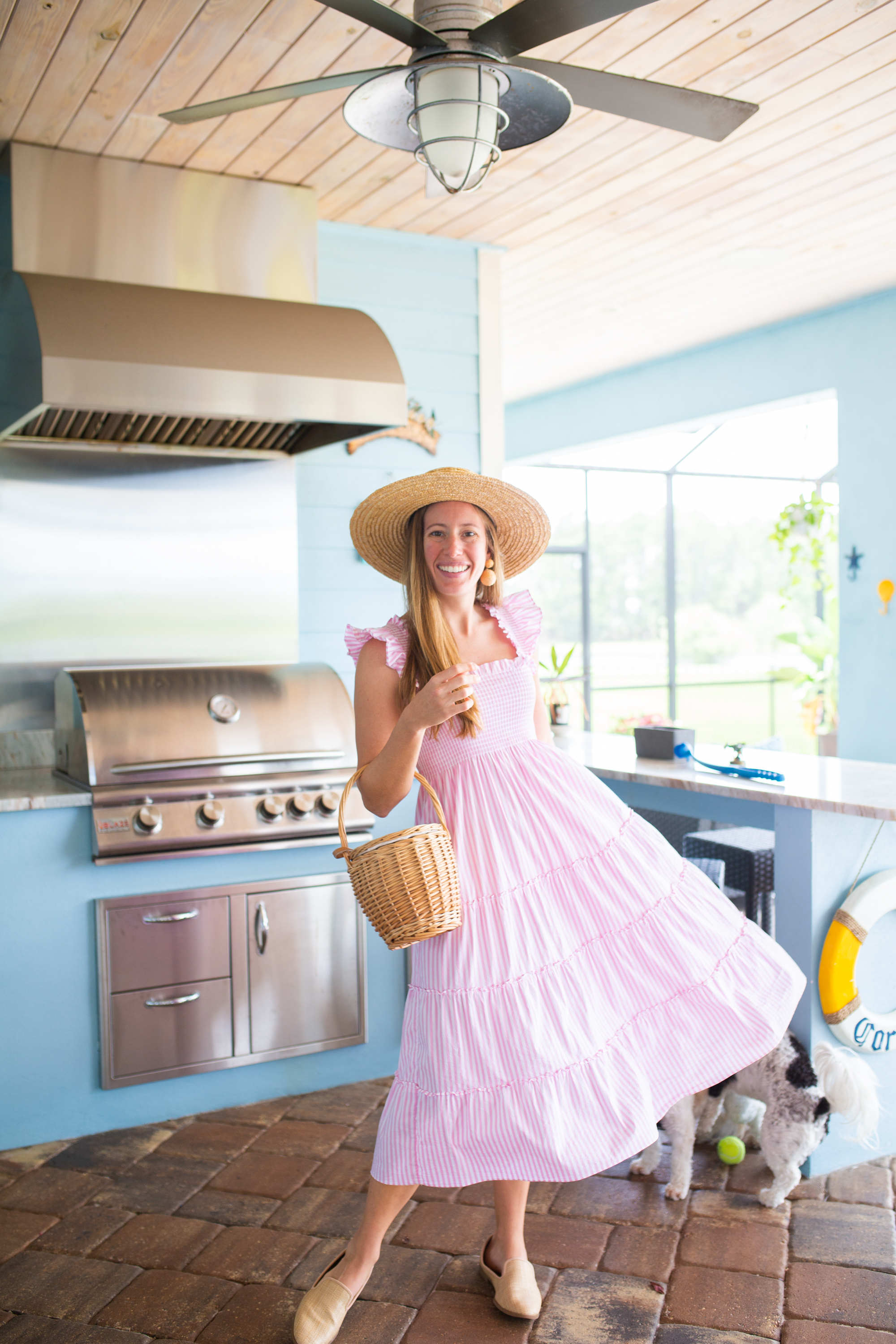 Hill House Home Nap Dress (sold out, available in white) / Hat / Shoes / Bag
I first saw Julia wearing one of their dresses she helped designed and loved the style on her. For all you grandmillenial lovers, this brand was made for you. Lots of floral, ruffles and feminine style. The bubblegum striped print I am wearing sold out within a day or two. That's the 411 with this company. If you want one of the new releases, you need to sweep it up immediately once the colors and sizes are restocked or if a new product is released! When I say there is hype around the Nap dress, I mean it!
Ellie Nap Dress Review
Back in March, I took the jump and ordered the Ellie Nap Dress the day they released this pretty pink striped pattern! Right now, they have this dress available in white, gold and tartan. Honestly, it's truly the cutest dress! Ruffle sleeves have my heart at the moment!
As a fashion blogger, I feel like I wear so many different type of dresses, they all just start to feel and look the same and loose their unique appeal. This dress is so different and one I truly feel extremely beautiful in when I put it on! So far, I have worn it to worn from home, as a beach cover up, a farmers market and hanging out with friends. It's a super versatile dress that is very flattering and comfortable.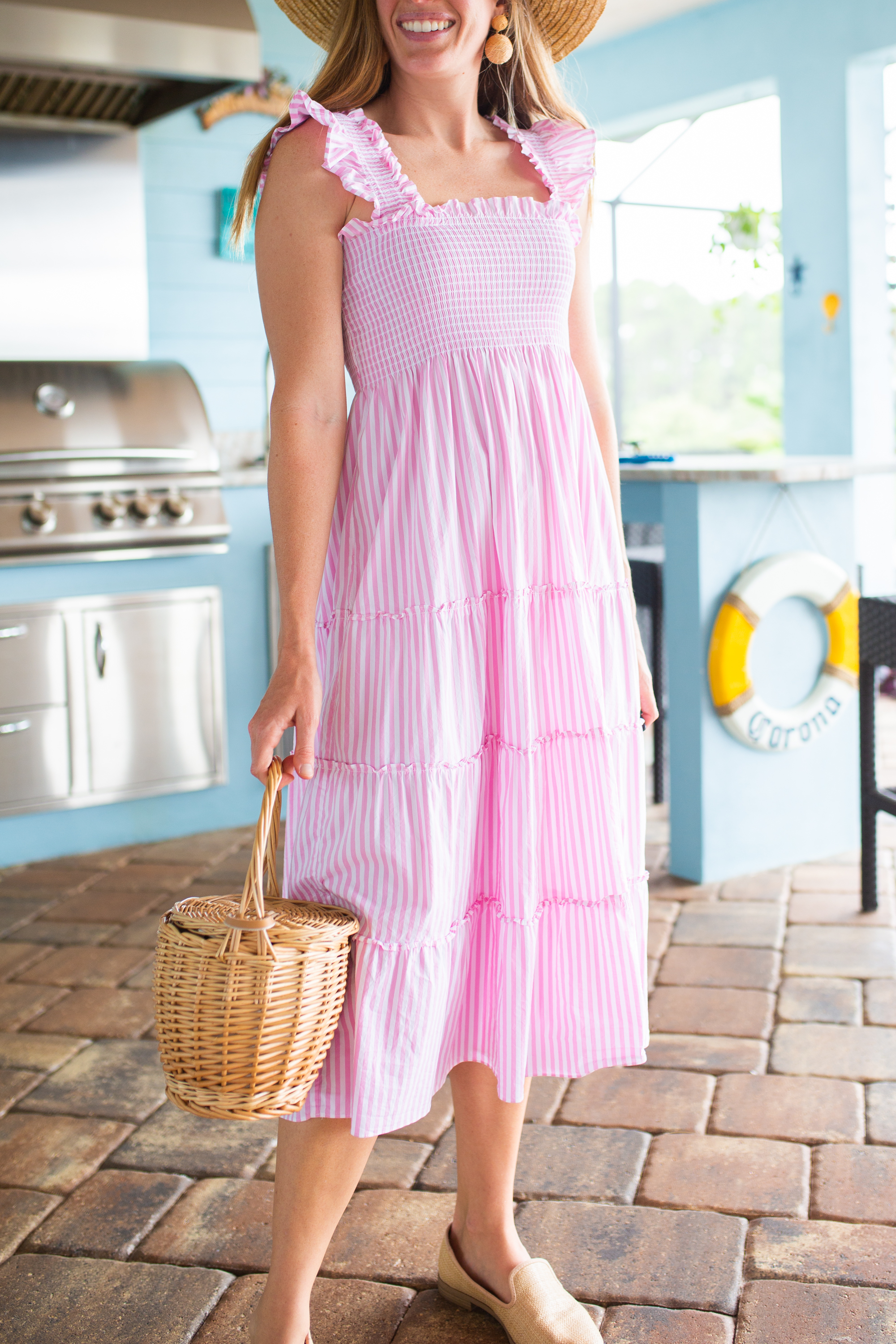 My Nap Dress Review. Is It Worth The Hype?
What Is The Sizing Like?
Every single one of the reviews says to size down because the dress runs big. After comparing sizes with other bloggers and reading a bunch of reviews, I decided to stay with my usual size, Small. Fit wise, it's comfortable and seems like it runs true to size. Yes, the dress absolutely stretches with the smocking, so most likely I could wear the XS as well with no issue.
How Does It Fit?
Keep in mind, I am 5'8 and athletic. The length hits me mid calf and looks like a midi dress on me. If you are shorter, the dress will definitely be a bit longer. Personally, I love the length and find it so lightweight for summer. When I wear the dress, I usually go braless and I am very flat chested, ha! On their website, it says nursing friendly which I think is a huge plus!
With the smocking on the chest and straps, it makes the dressy easy to take on and off. I love how the sleeves stretch and I can adjust my dress to sit where I find it most comfortable on my body.
Is It Worth the Investment, ?
Absolutely. At first I did not know what to expect. Straight out of the package, it felt like your average lightweight cotton dress. I was a bit disappointed as I was expecting something more if that makes sense. Once I washed it and wore it out one time, I was sold. I now wear it at least once a week (sometimes more). This weekend I went to Gaylord Palms for a girls weeekend trip and changed into this dress for the hour ride home. Yes, it's that comfortable! Now I dream of buying the Nap dress in the navy color!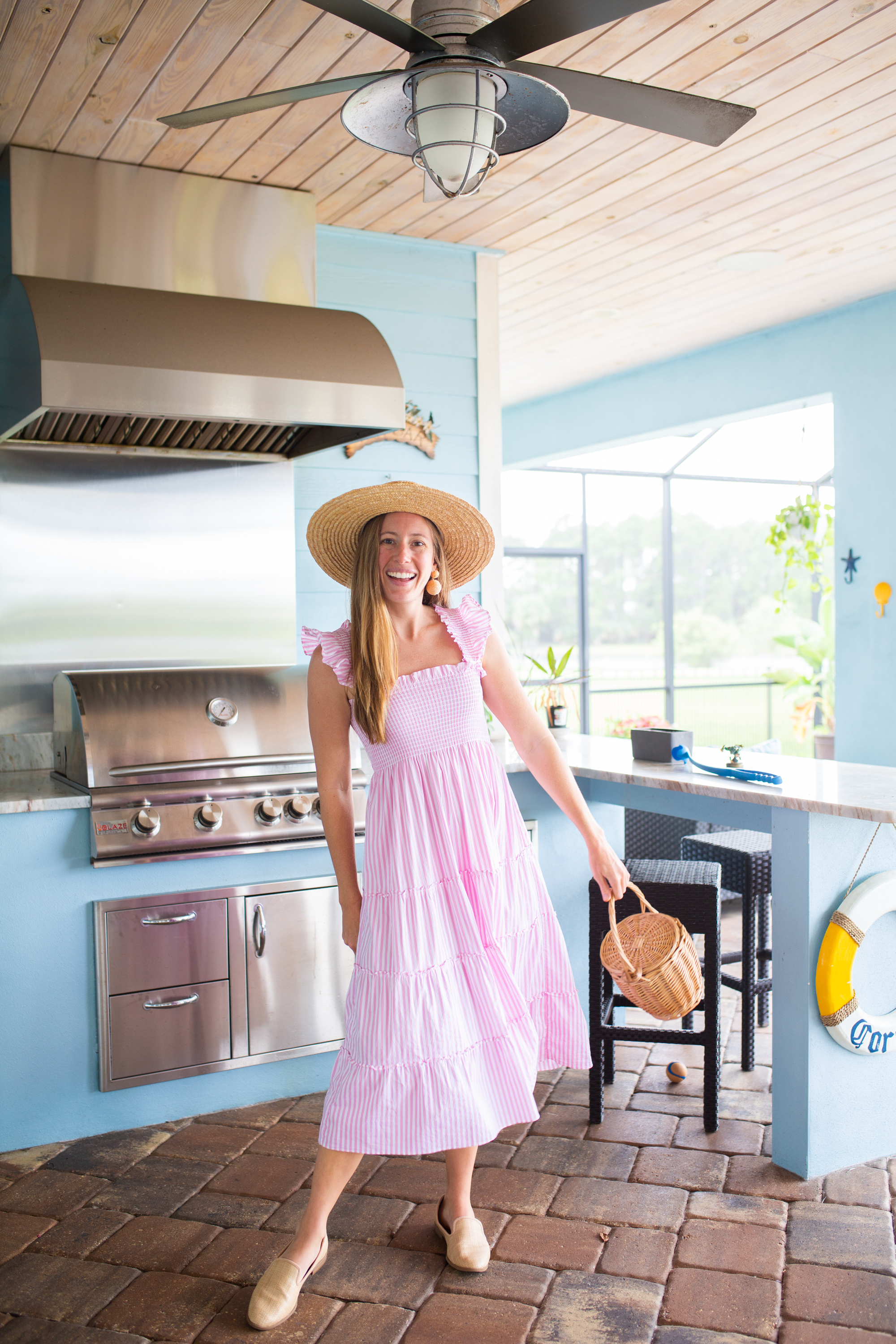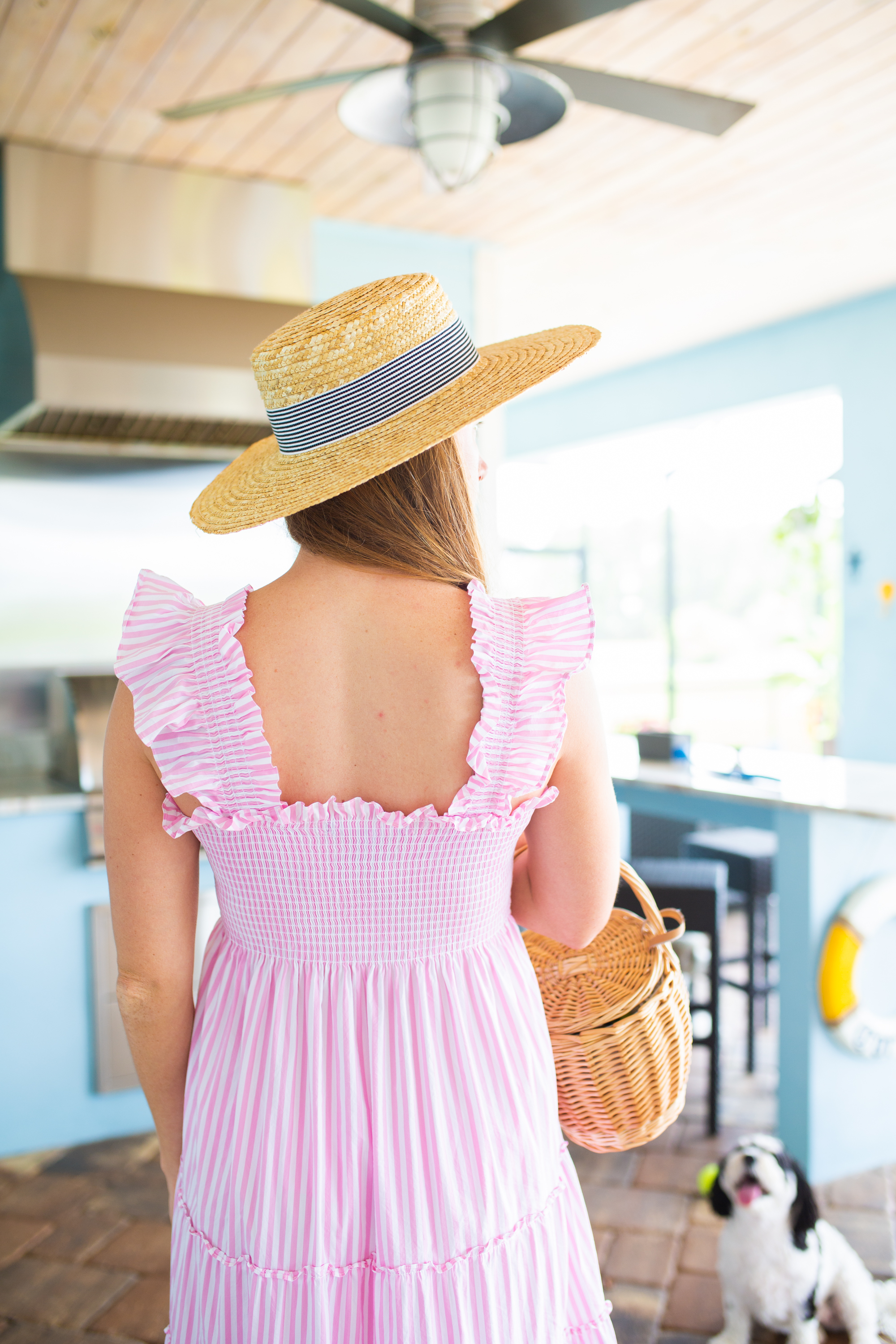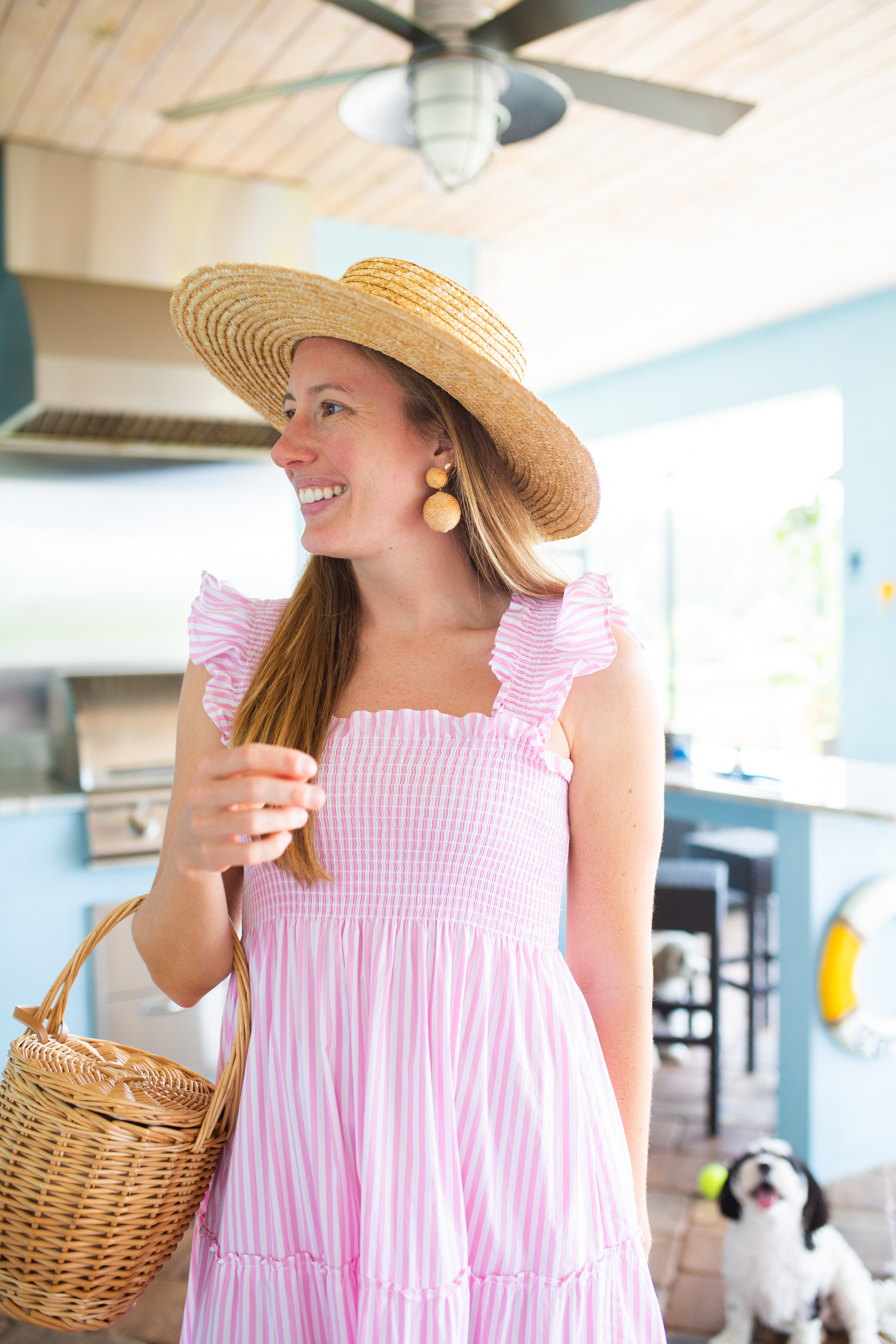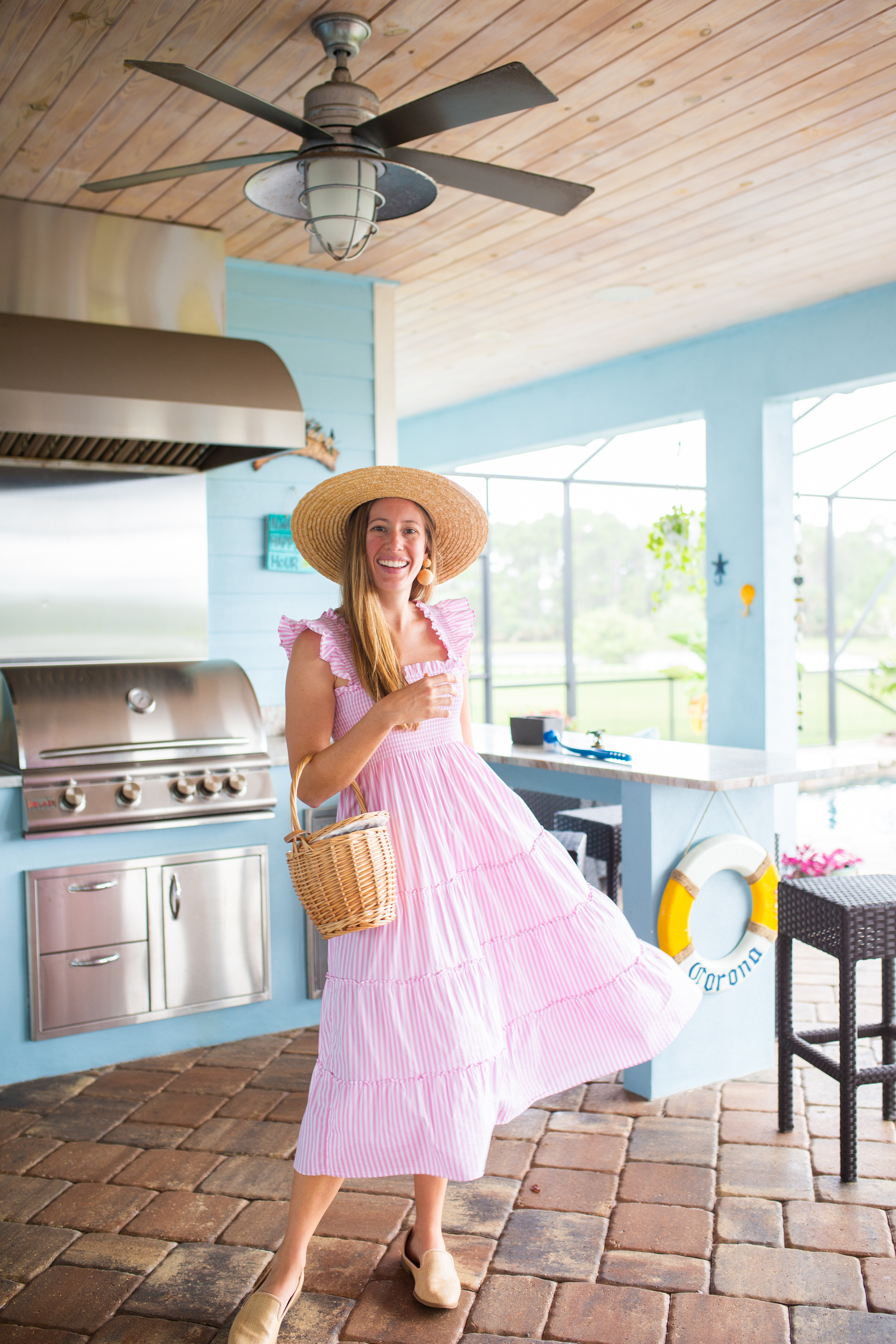 P.S. The next release is on Sept 9 at 12PM EST. Mark your calendars!
Lots of Sunshine,
Katie