Something I have always been really passionate about are women owned small businesses! Specifically female owned businesses that focus on fashion, accessories and beauty products. As a girl whose always dreamed of owning her own business and recently starting my own, I find it so amazing at all the hard work that goes on behind the scenes, the stories of struggle and success and the heart behind why they do what they do.
I love supporting small businesses and always feel so connected to them! When I buy something, it's the best knowing where the products were sourced from, where all of the profits are going and watching them grow from the ground up! It's so inspiring! Wearing their products makes me feel proud! Today I thought it would be really fun to show off some of my favorite small businesses, some local to Florida and all female owned!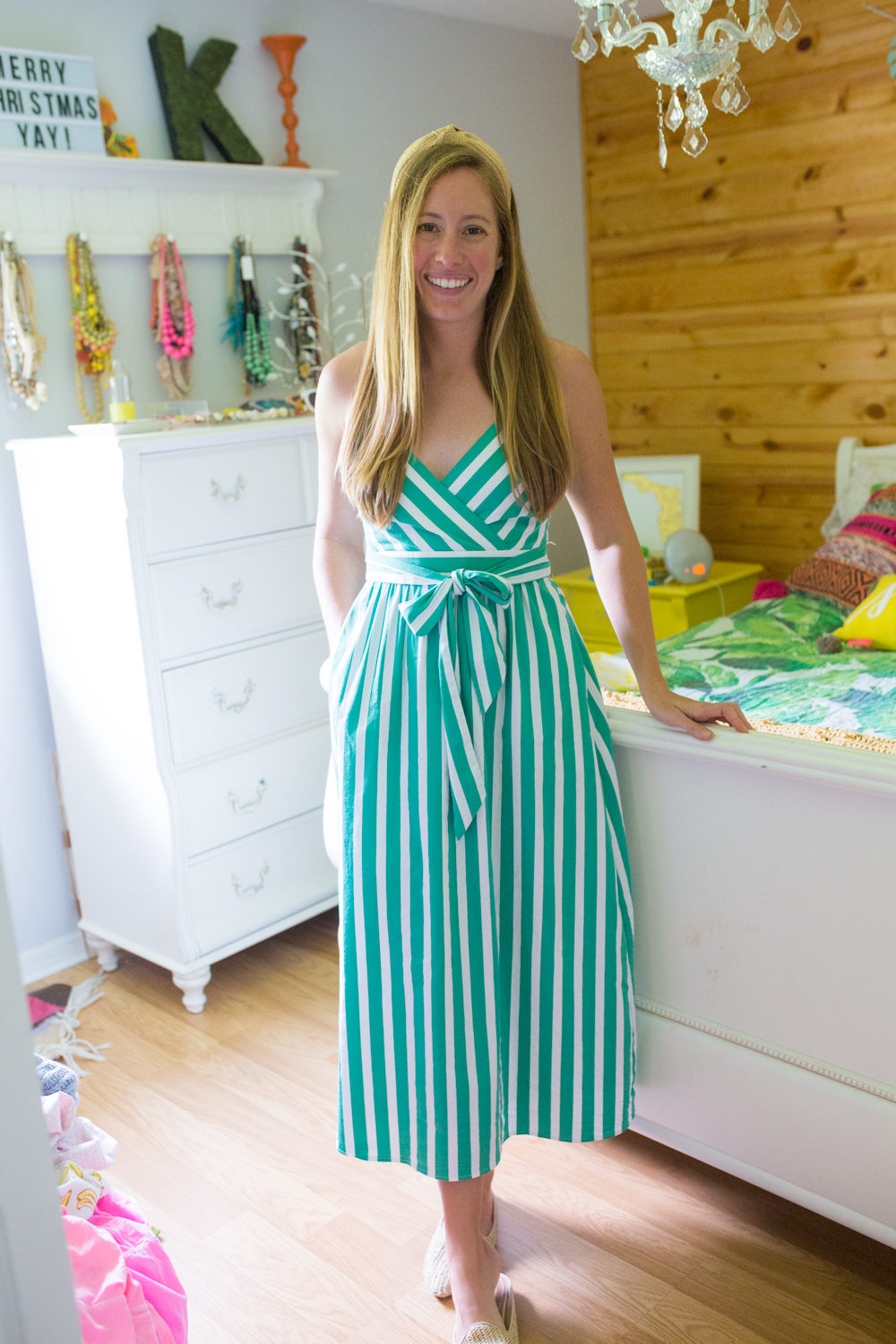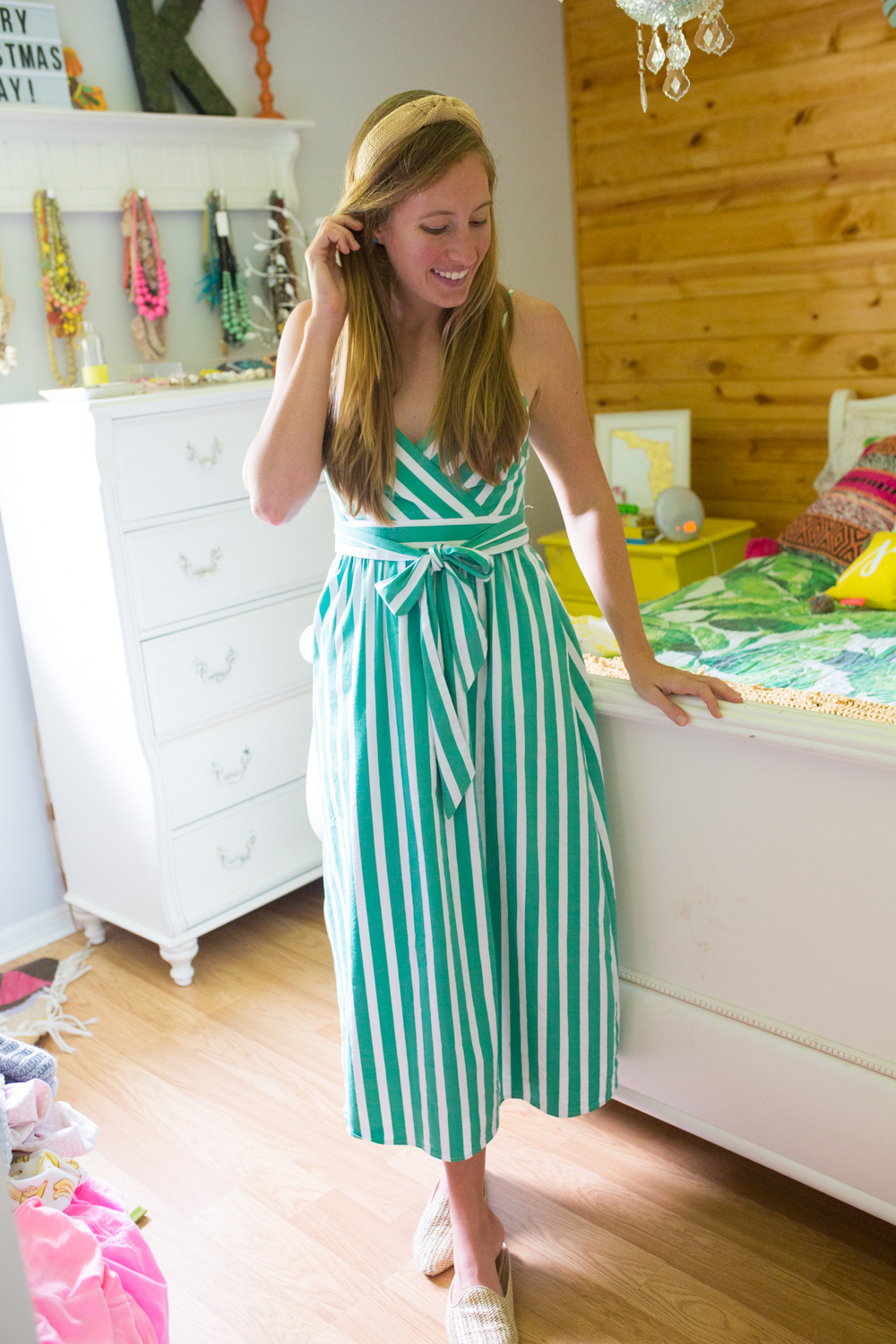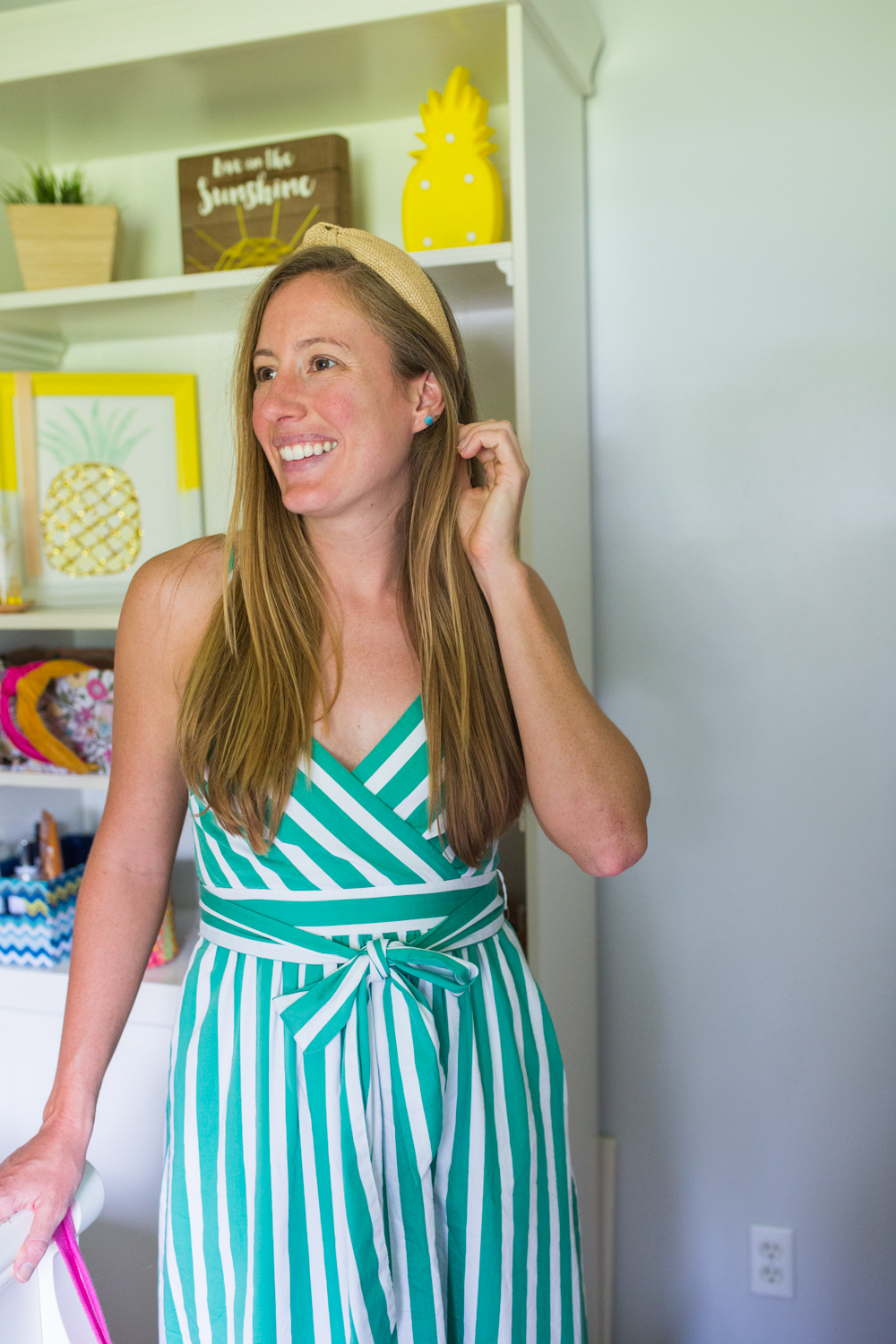 This is a new to me business that I discovered on Instagram. Sea Marie Designs sells coastal inspired accessories, bags and gifts like tea towels and napkins . I'm wearing the Traditional Rattan Top Knot Headband in Nautral. They just released the cutest rattan bag with blue and white striped handles that I am eyeing!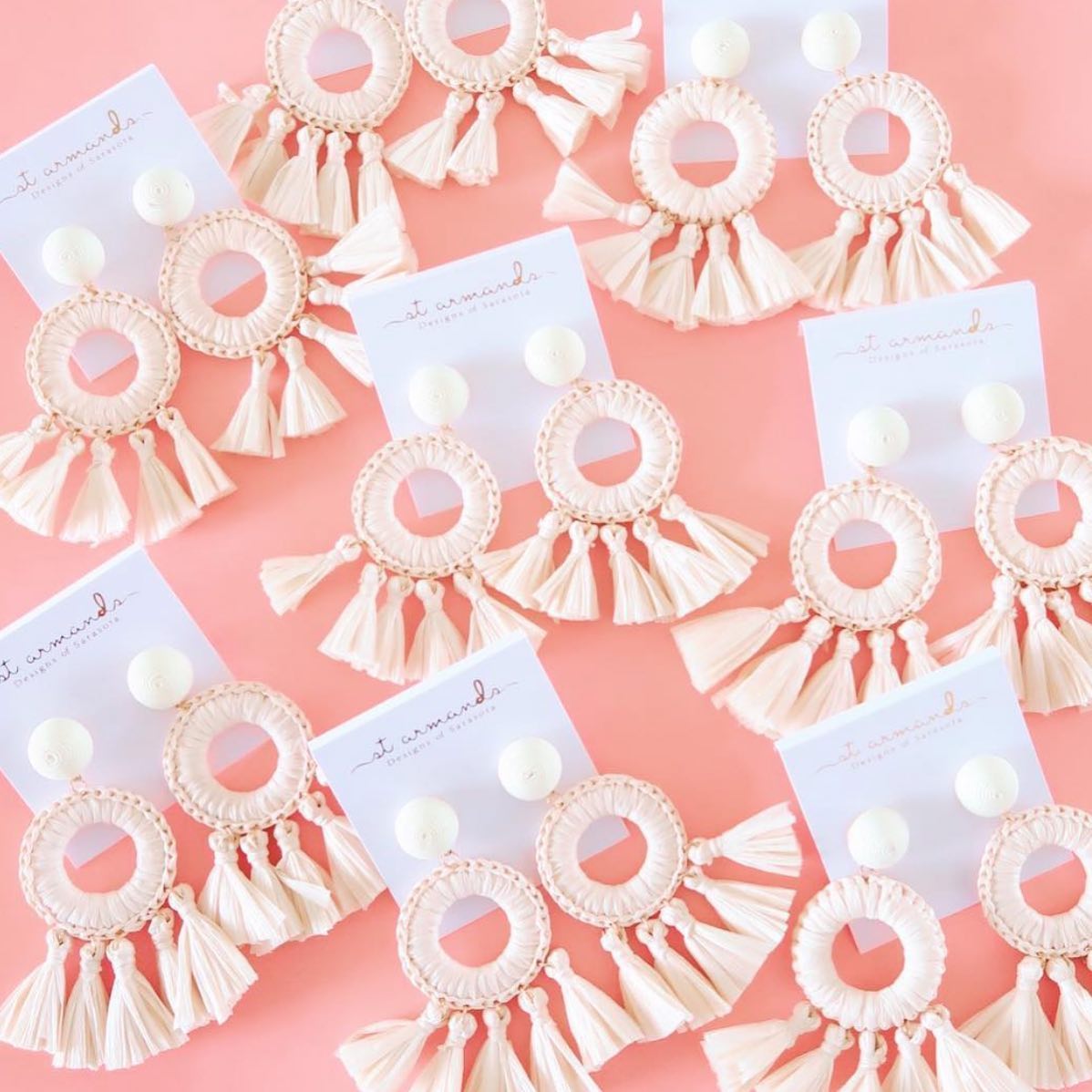 Kristina is the owner of this adorable company and they are based in Sarasota, Florida located on the gulf coast. I am pretty much obsessed with everything she sells!!! There is an entire page dedicated to rattan, raffia and bamboo statement earrings. It's like she designed them for me!
I recently bought the natural lido pom pom earrings from her and they are the cutest earring for summer! So far I've worn them during the work week to feel put together and styled them, with dresses and girly tops! You can find St. Armands on Esty here.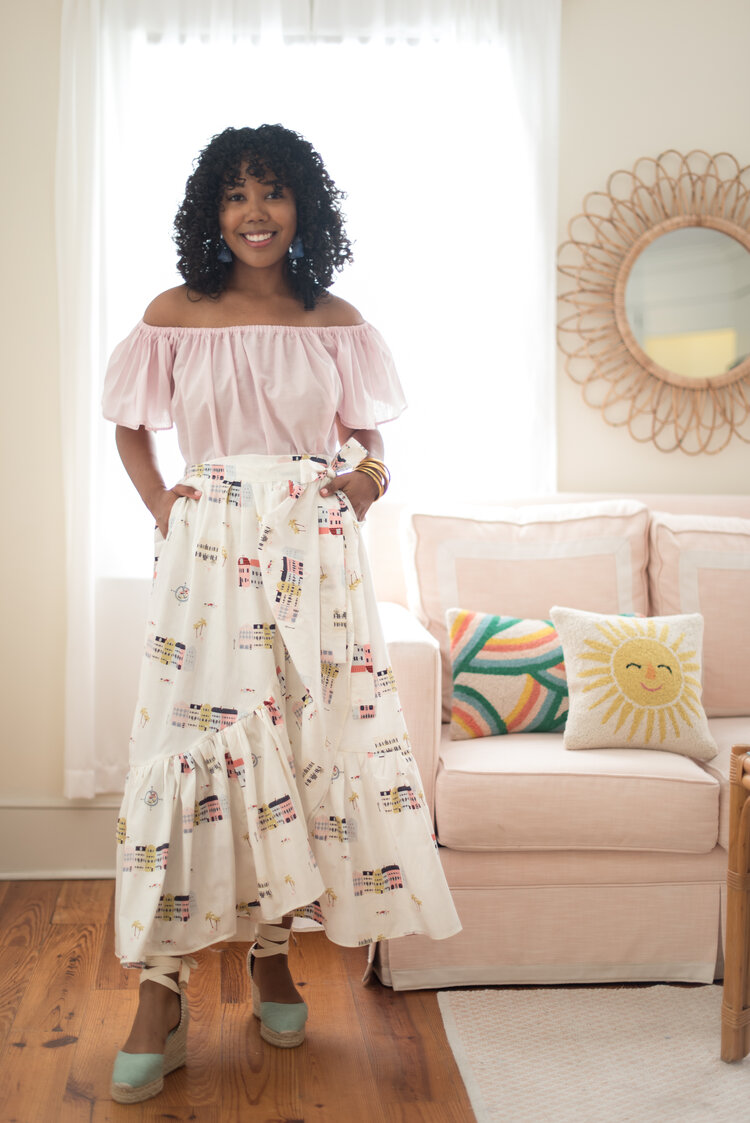 Okay, so Mimi the owner of The Tiny Tassel seems like the sweetest and most joyous person ever! Her Instagram feed is full of color! She makes handmade tassel earrings and her mom designs and sews all of their garments which are insanely well made and beautiful! They are based in Charleston, so it has Southern charm mixed into everything they create.
She basically blew up and experienced tremendous growth when black owned businesses were being shared across the internet a few weeks back. People, The Everygirl, Southern Living, Popsugar and Michael's to name a few shared her small business. I had followed her for a while and was so so happy to see another female entrepreneur experience rapid and national growth!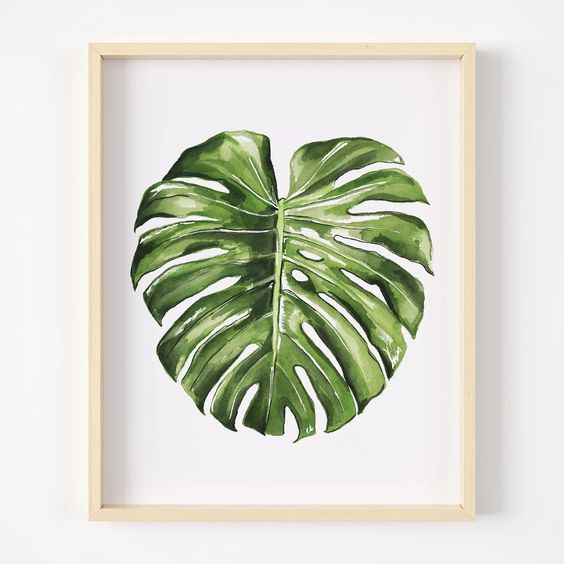 Jaye is actually my college sorority sister. We met when I was 21 (I think) and instantly became friends. She is the sweetest, most humble and talented artist. After graduating, she followed her passion and opened Jaye Bird, a creative studio that specializes in watercolor wedding invitations and paper goods. When she told me she quit her job and went full-time with her company, I remember being soooo excited for her! My favorite print in her shop has to be the Monstera Leaf Print!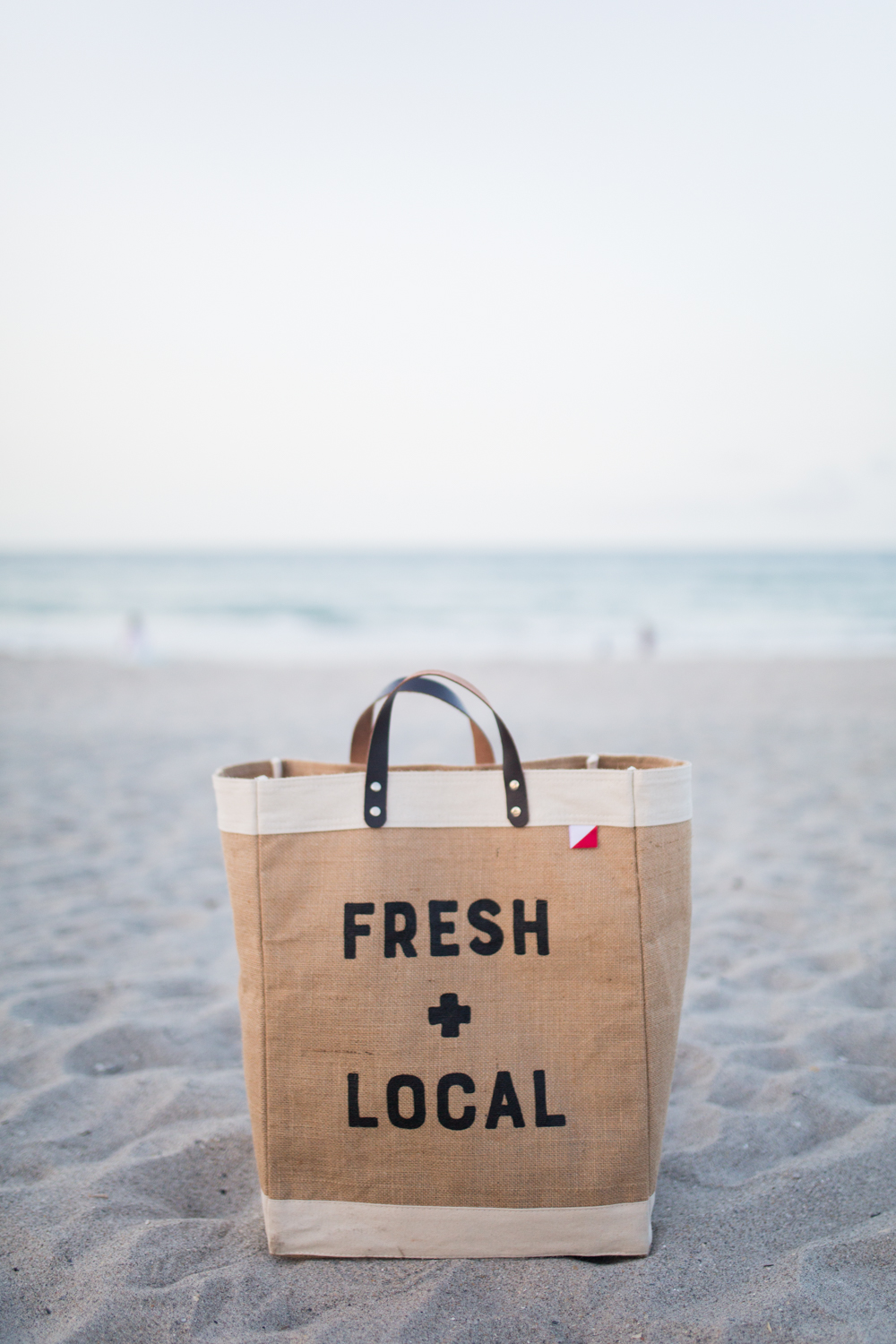 This is a really new company to me. They reached out to me about a year ago to see if I wanted to shoot some product photos for them and instantly fell in love with their sustainable and coastal inspired brand. The bag above in the Bazaar Tote made from jute and canvas with leather handles! If you have any travel plans soon, they sell amazing travel/weekender and boat bags!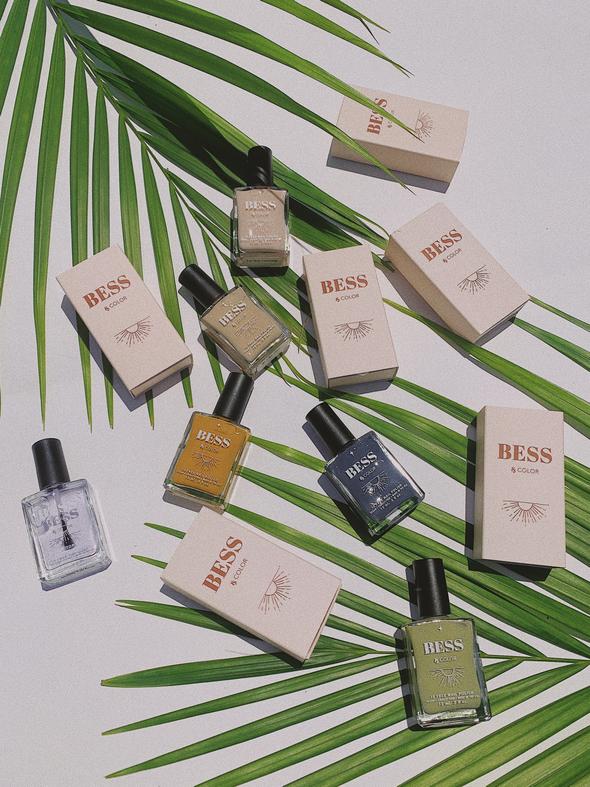 Last but not least is Bess and Color. I belong to a local photographer and small business group called Tuesdays Together. I met Jessica the owner through the group and she wanted to create a non-toxic, USA made, vegan and cruelty free nail polish brand. All of their colors are super unique and for Christmas my friends and I all gifted each other this nail polish. We have about 8-10 bottles together and share them all. My favorite at the moment is the Zissou Blue Nail polish for summer!
I hope you enjoyed all of these small female owned businesses and have some new favorite e-commerce store to shop! I really enjoyed writing and creating this post. If you know of any other small businesses that you think would make a great addition to this list, please email me at sunshinestlyeblog (@) hotmail (dot) com!
Lots of Sunshine,

Katie