Popping in today with a super Spring-y floral skirt, a crazy budget friendly swimsuit and the perfect hair tie for Spring. It's almost March and I am SO excited for alllll the Spring stuff!
Normally I am a soak it in and enjoy the moment person but seriously, last week feels like a blur! What on earth did I even do!? From what I can remember, my sister nanny's for a lady who recently had a new baby girl, so I got to meet her on Thursday. She's so precious!
Then afterwards, my friend Akili invited me to model for some promo photos for her Sassy Photo Booth business! It's an awesome open air photo booth that you can rent for weddings! Her backdrops are so fun and girly and she has tons of props to use too! I love having something hands on to do at weddings and think it's such a smart idea!
Other than that one day of the week, I am just blanking. HA! At least I can remember what I have planned this week! A local LOFT store in town asked me if I wanted to do an Instagram takeover for them this week, so I better get my booty in gear and mind ready. I'm pretty excited for that since I used to work there in college! Here's to getting focused for the last week of Feb!
OMG…little update. I NOW remember what was taking over my brain last week. I launched a new business venture, The Sunshine Studio! Since I love creating so much, I am now offering social media and photography services to small businesses! Launching a new website is no joke! For a month, I worked on it on and off and finally pulled the plug and promoted it to the world!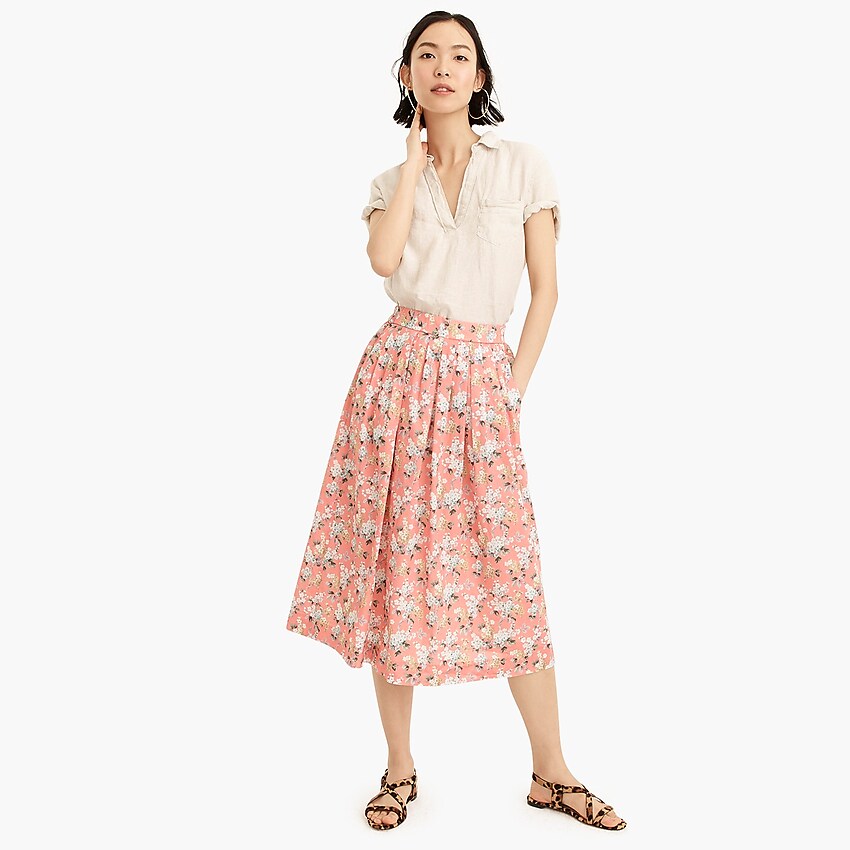 Watch out for future J.Crew sales and I can guarantee this skirt will be marked down even more. It was just a few days ago when I bookmarked it! Just imagine it with a blouse, some loafers and a top-knot headband. The perfect Spring outfit.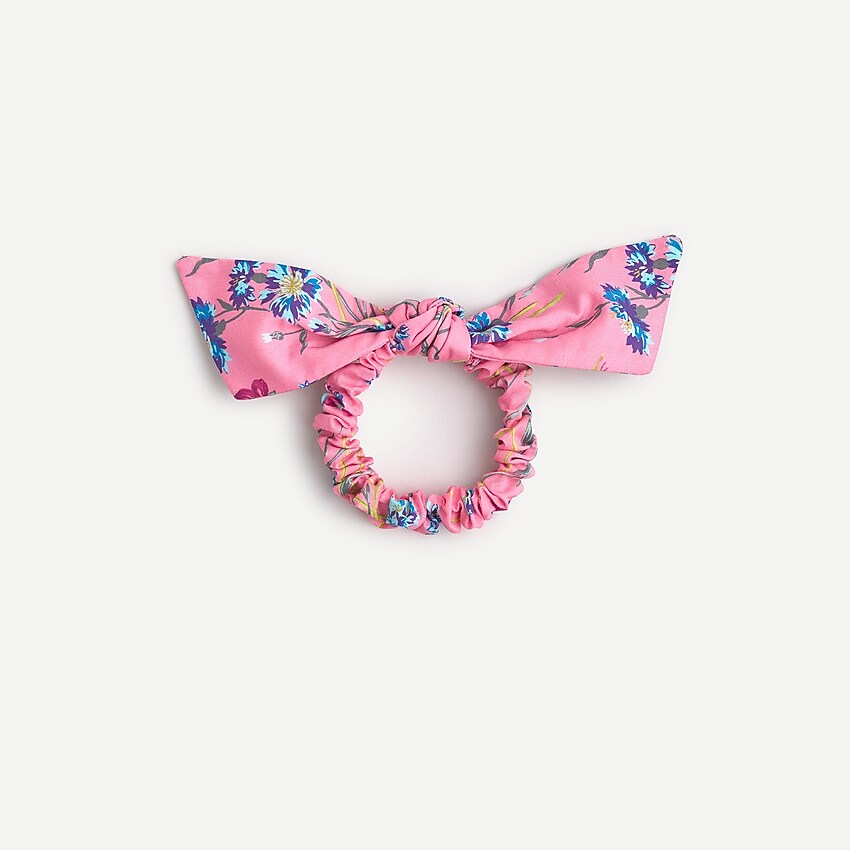 This baby comes in 4 colors and is just adorable! Every time J.Crew releases something in the liberty print, I just die. I love when brands use old prints from a design house and make them modern by incorporating them into new items. As a fashion major, design and a good print just hits somewhere special in my heart.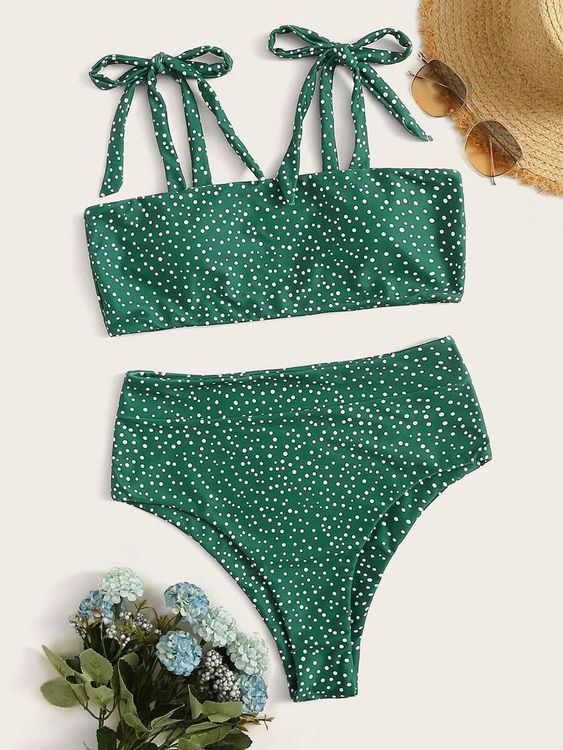 Okay, so this swimmy is from one of those cheesy Chinese websites, yet it has AMAZING reviews. There's no promise it will last any longer than one summer, yet it's worth a try! The fit seems to be flattering on a bunch of different body types too!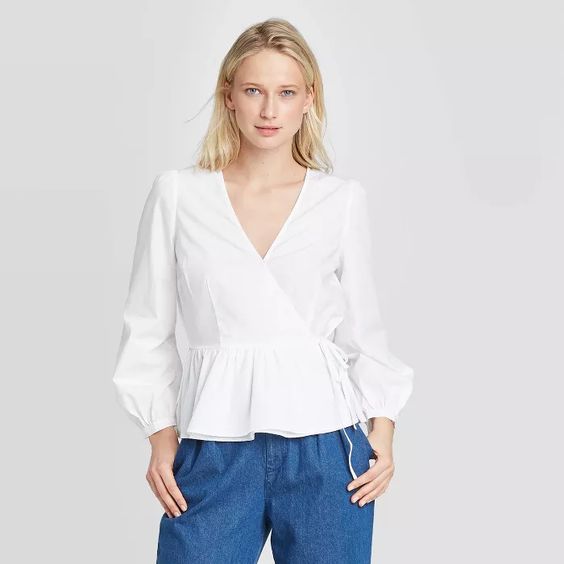 Love when I find classics from places like Target that are quality and affordable! I liveeee in white blouses and this gorgeous wrap top would be my new go-to. Seriously, matches with everything from skirts, to pants to shorts. I'd even say it's both weekend and office appropriate!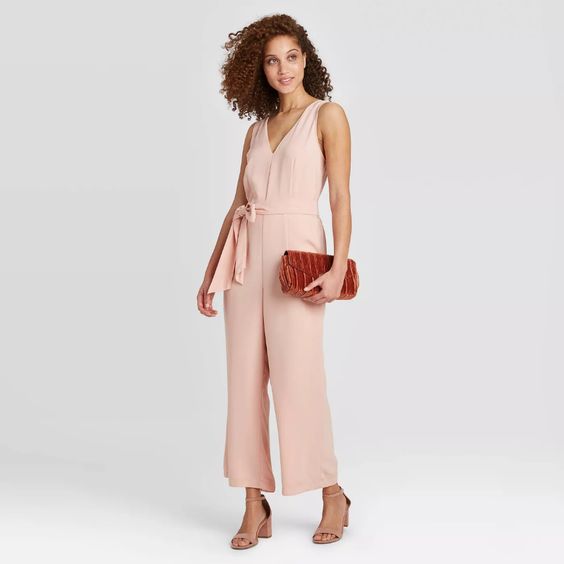 This looks extremely similar to Everlane's jumpsuit from last year which is A-OK with me. Have any upcoming Spring weddings?! Check. Weekend events?! Check. Sunday Church?! Check. Girls night out?! Check. Works for all the above!
Happy Monday! Hope your getting excited for Spring because I AM READY come March! Have any post requests for March or April?! Leave your ideas in the comments below!