My weekly Sunny Style Finds are back! This round it's a bunch of awesome winter sales! I found 10 items (okay…11 because I absolutely couldn't narrow it down!) I have been eyeing this entire winter that are now on major sale from an adorable Gal Meets Glam romper, a ruffled blouse to a pair of boots that will match with everything in your closet!
It feels so good to sit down and talk fashion! I've been cooped up all week in the house doing job stuff like creating new resumes and prepping for interviews (can we say boringggg with a capital B). I've also been designing something cool which I'll be hopefully sharing next week if all goes well. So, it just feels soooo good to write about something I LOVE so much! Funny story…actually typing this as I'm in my pajamas HA! Such a good fashion blogger. ?
If you read my 2020 goals, I said I wanted to start tying new workouts since my back has been bugging me for the past few months. Seriously, the chiro is helping it so much! But I still wanted to try some new gentle exercises just to do something new and exciting! Last week I tried aerial yoga for the first time and it was so.much.fun! Have you tried it?!
Now that it's officially Feb, I am getting so excited for all the the fun spring arrivals to hit stores! That's MY season for sure! Before I get to ahead of myself, I figured why not share some amazing winter sale finds! This is absolutely the best time to shop winter sales and then stash away the items to use next year! Without even meaning to, it turned into a red, white and pink theme…perfect for v-day essentials!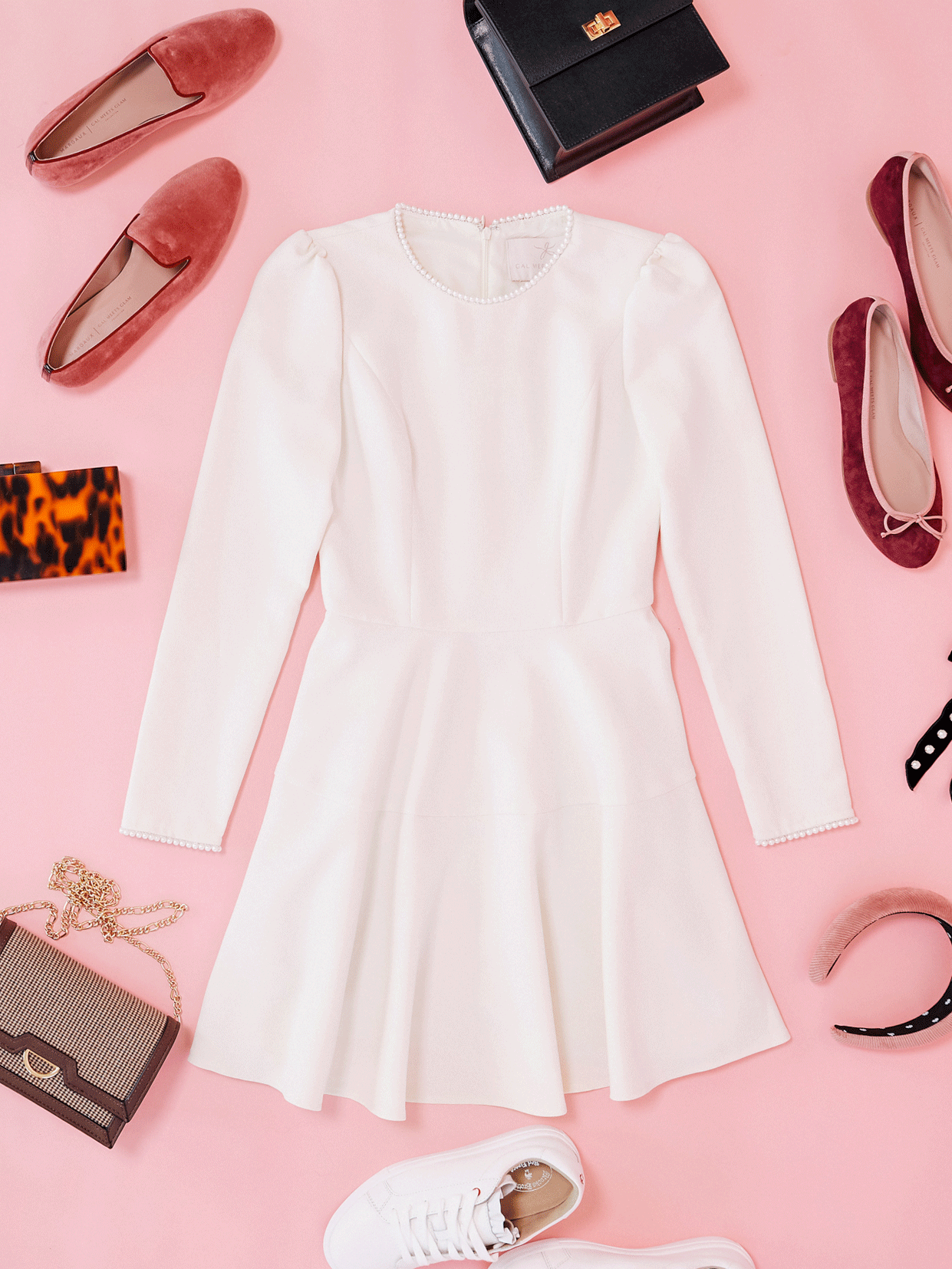 First off, this dress is such a steal! GMG dresses regular priced are usually around $150 and rarely on sale! How cute is the pearl neckline?! This would be the perfect dress to whip out for every holiday party, Christmas service, special event, V-day date or for a casual spring weekend.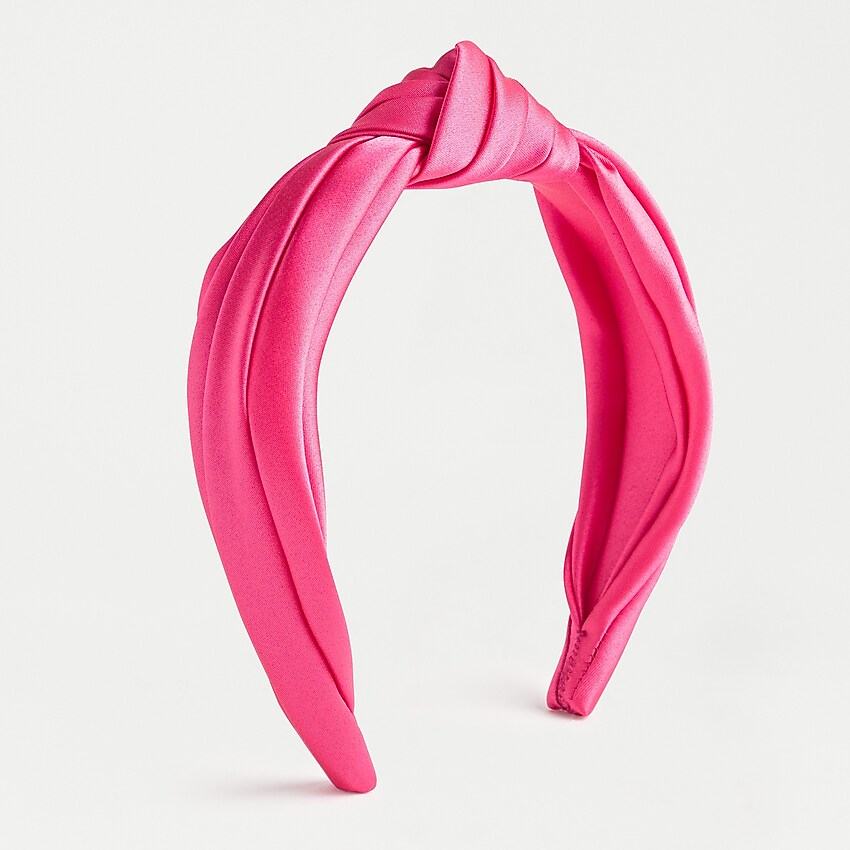 I actually own this headband and love wearing it with a pink top or an all white outfit! The pink is so fun and girly and I LOVE the way it fits on my head! The top knot is the perfect size, not to big or to small! Yes, that's a "headband" thing/requirement. Comes in 3 other colors!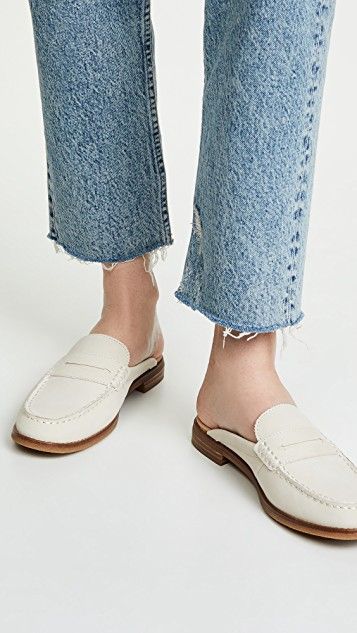 I actually bought these mules a few months ago during my last weeks teaching. My old Target ones we're falling apart and I wanted a new mule I could wear that matched with everything! These are like walking on clouds, so comfy! The bottoms are extra padded and their just such a classic, everyday shoe. Their great for those in-between days and seasons!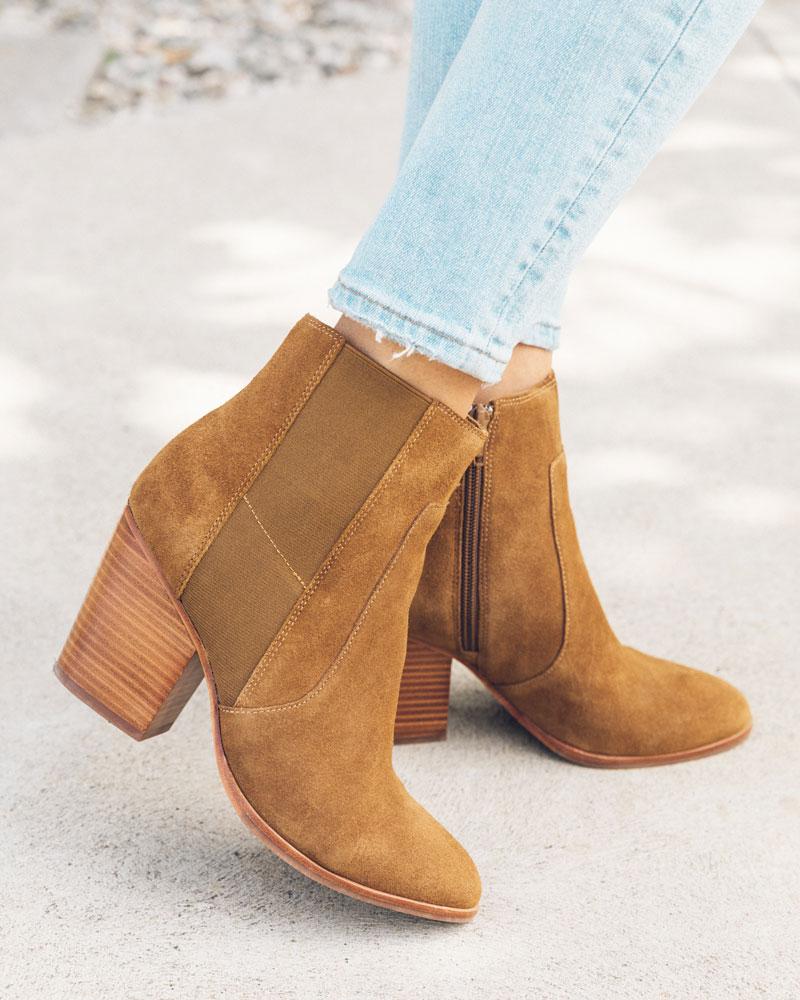 If I am going to buy a new pair of booties, these would be the ones! Shoes are one of those items I am willing to make an investment on. How fun are these block heel boots!? The color is so caramely and a great neutral. I find during the cooler months, I gravitate towards wearing these types of boots with dresses, skinny jeans! and straight leg pants!
Okay, just did a post on affordable sweaters for pre-spring and this adorable pink mock neck one made the list! I am literally obsessed with the balloon sleeves sweaters and the fun they add to an outfit. This one looks like the perfect fit, not to over-sized but not a crop top either!
When it comes to blouses, I am the hugest sucker. You can never have enough. With Spring just around the corner, I'd love to add the pink and ivory colors to my spring wardrobe! The deep V is what really caught my eye and who can turn down a blouse with ruffles. Not me! BRB…going to order this ASAP!
Hello cutest leopard skirt! Is it just me, or does putting on leopard instantly make you feel sexy, a rock star and go-getter?! Ok, maybe that's just me HA! Anyways, it's adorable and perfect to pair with a tank or sweater with booties for fall!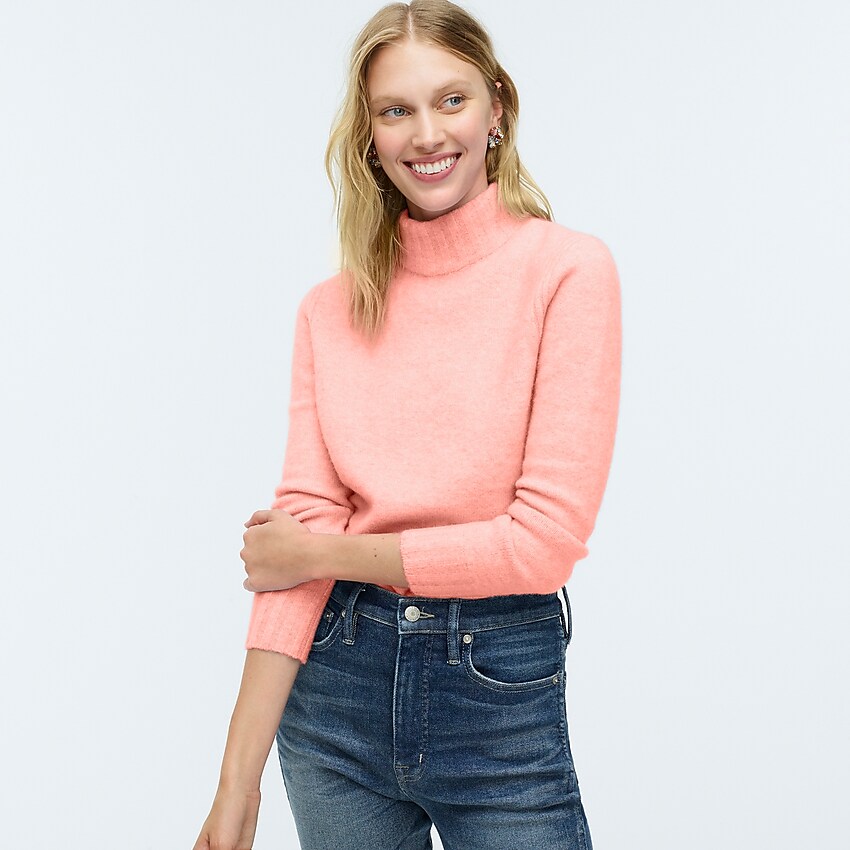 Can you believe this cute and super soft sweater comes in more than 10 colors?! I love the "fake" turtleneck. So perfect for us warmer winter people! J.Crew is always having sales, so keep an eye out for this sweater to go even lower!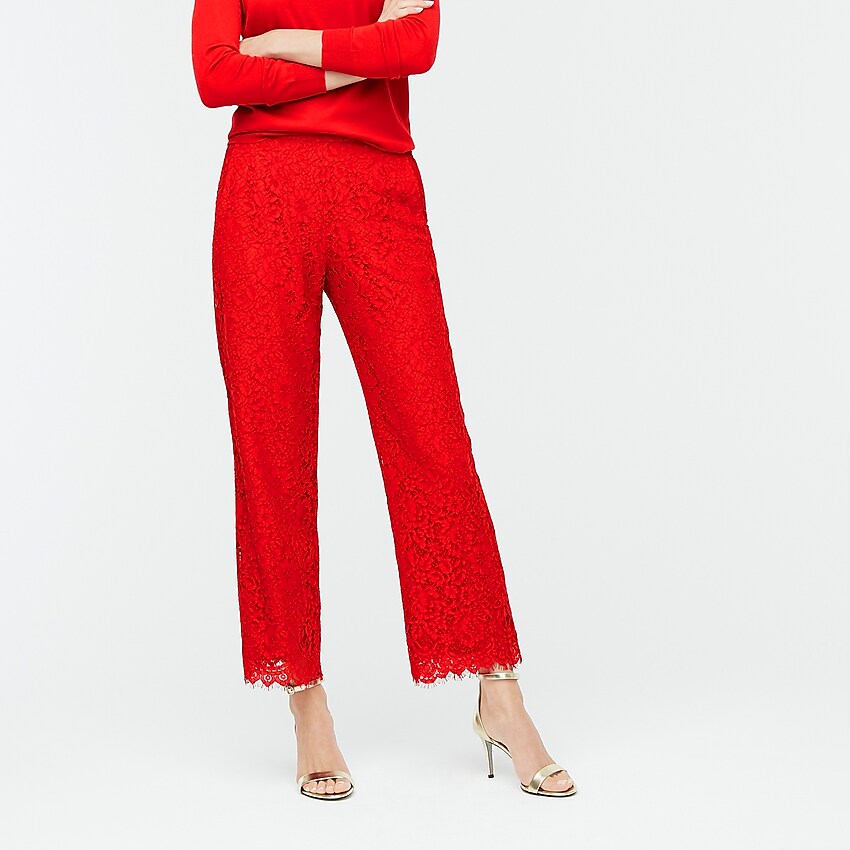 Hey lace pants that have been on my wishlist since the fall! I just love the elegant lace details and feel like these would be the perfect classic and sophisticated piece to pull out every Christmas! Like I mentioned above, keep an eye out for J.Crew sales, since I know $100 is still pretty steep. When I originally picked these pants to put on this list, they were well under $100.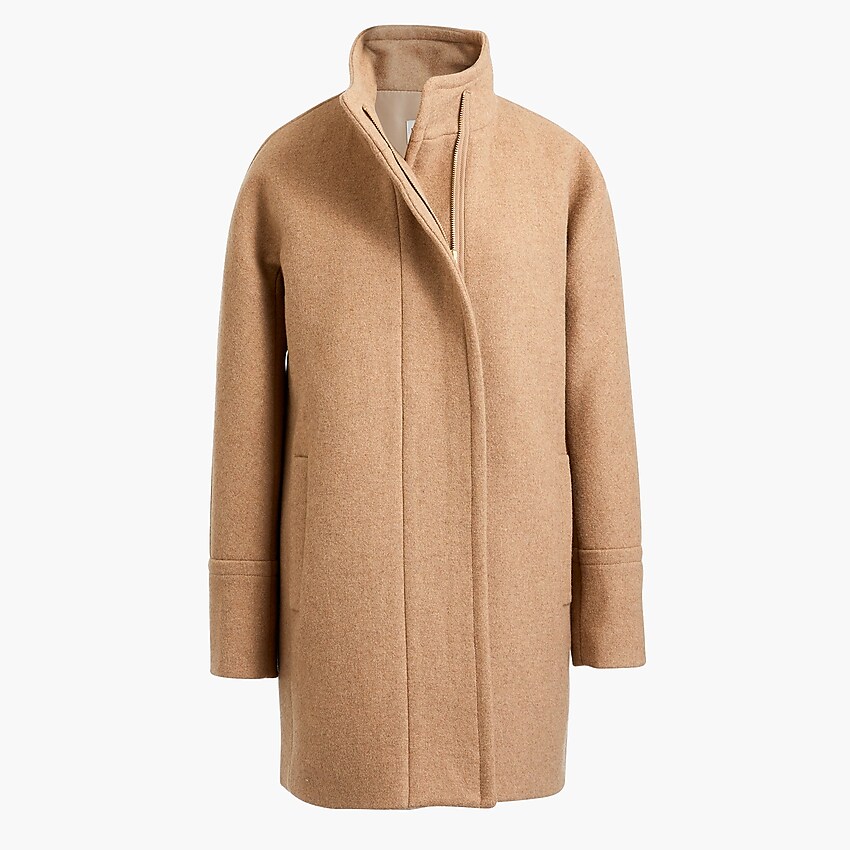 I own this coat and have worn it multiple times on the blog for some winter and holiday posts and even reviewed why I decided to invest in it! I bought it on mega sale in a size 4 during a Black Friday event last year! It's even roomy enough to fit sweaters yet still looks extremely sophisticated! Hoping this classic coat lasts me for another 10+ years!
Last but not least! This super cute romper is an unbelievable sale! If I were getting married soon, I'd scoop this up for either a rehearsal dinner or a bridal shower! Ivory is such a fun color to style! You can go bold by adding more color, or pair it with neutrals for a more classic look! Check out the pretty pearl neckline! Swoon!
Lots of Sunshine,
Katie
What was your favorite piece from the roundup above?! Mine has to be the elegant GMG pieces! Feb is truly the BEST time to shop for end of season pieces!
Recent Posts