Nothing says fall quite like swapping out your summer handbags for fall colored bags! I like to keep most of my handbags under $100, especially when it comes to fall and winter bags. Living in a place that experiences a super short fall season, I find it so silly to invest in an expensive bag that I would only wear a few months of the entire year.
I'll admit, I am not a huge bag person. They are one of those accessories that gets put on the back burner. Spending money on a romper or cute dress always out beats a bag, no matter how functional or adorable. If I do invest in a bag, I have to reallyyyyy love it.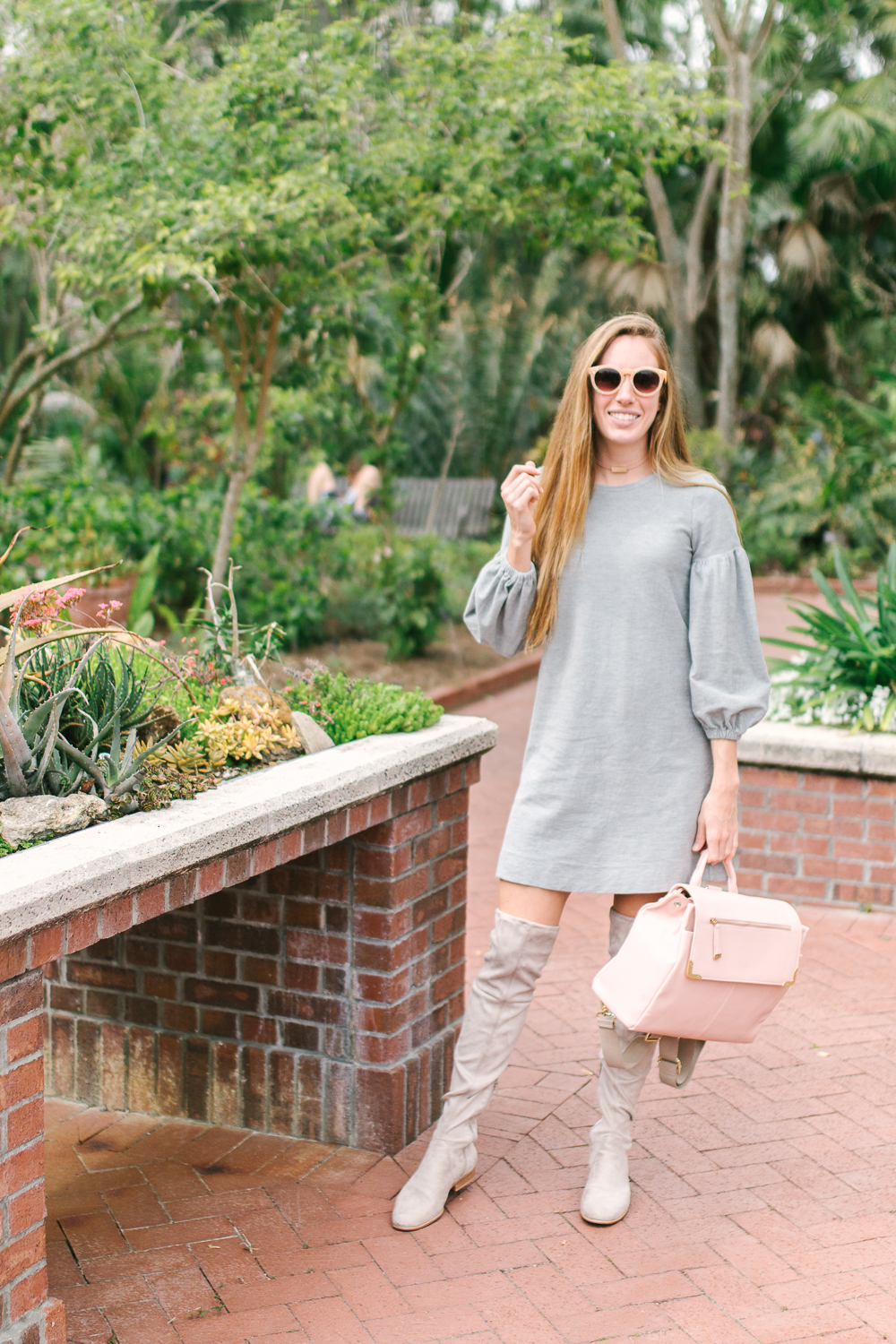 Last year for Christmas I bought myself an adorable light pink camera bag by A Beautiful Mess X Kelly Moore. It was functional, so cute, had the prettiest gold detailing, came in a a color I wear all the time and it also converted into a crossbody or backpack! I love bringing it out every fall and wearing it with grey or white! It was 100% worth the investment!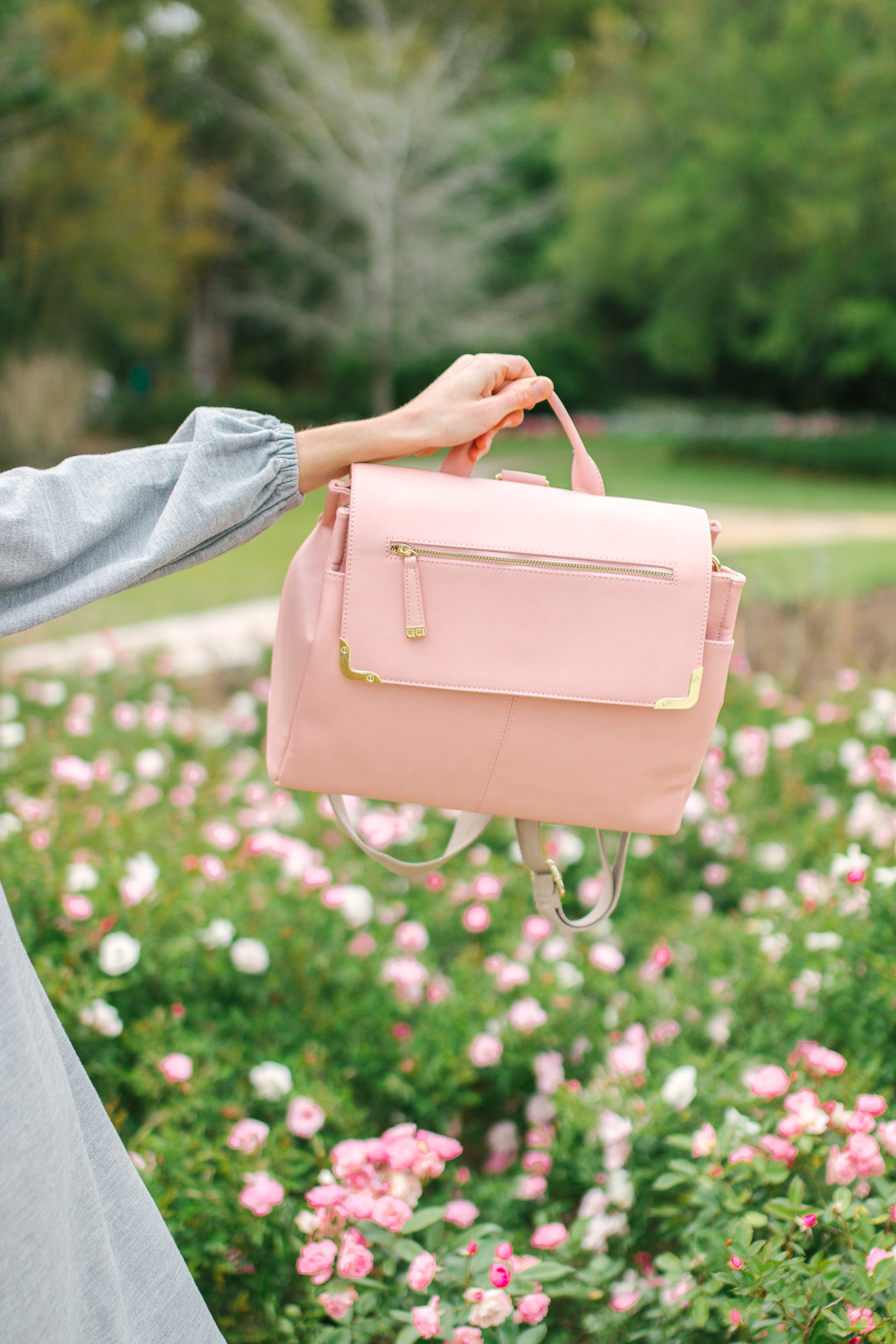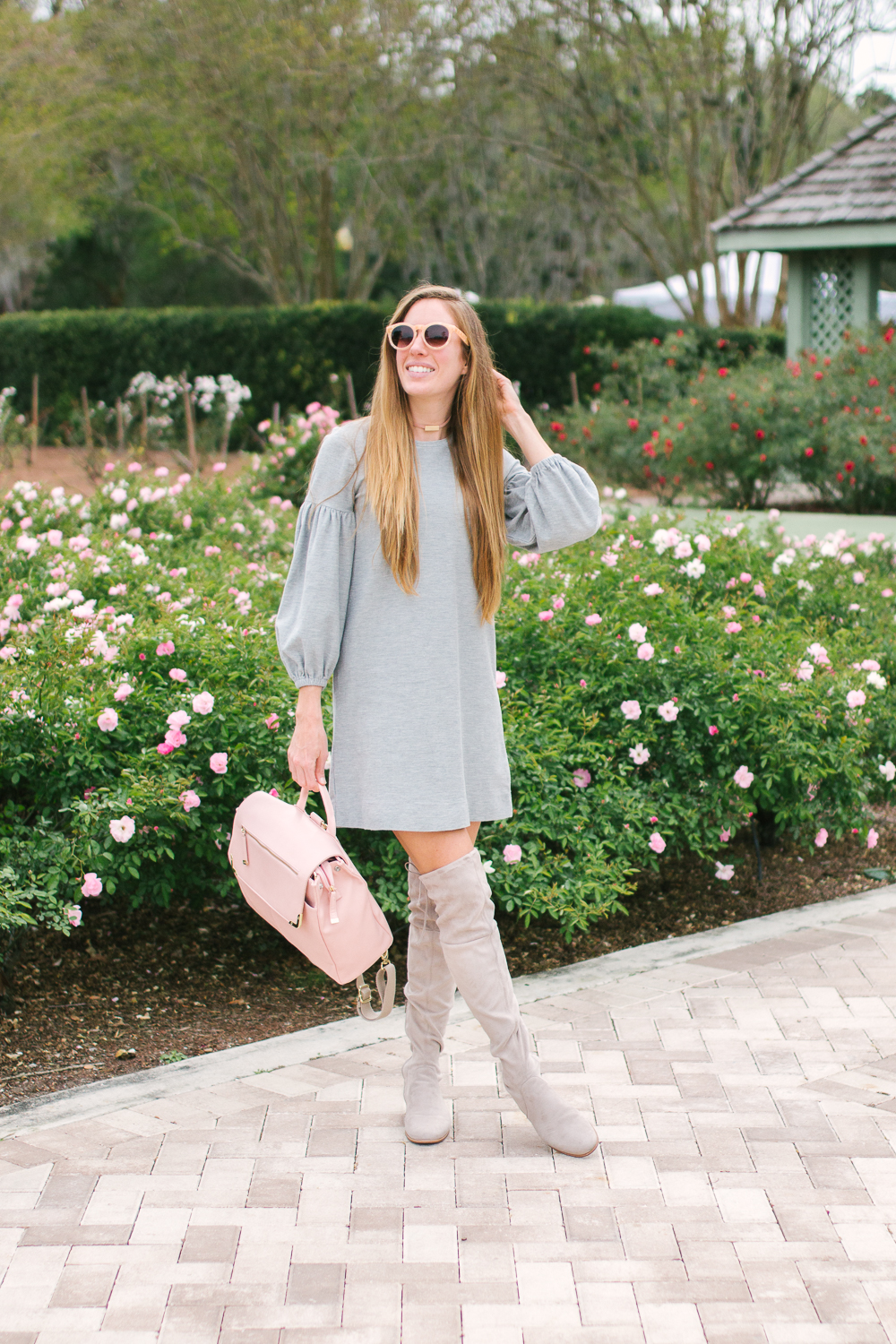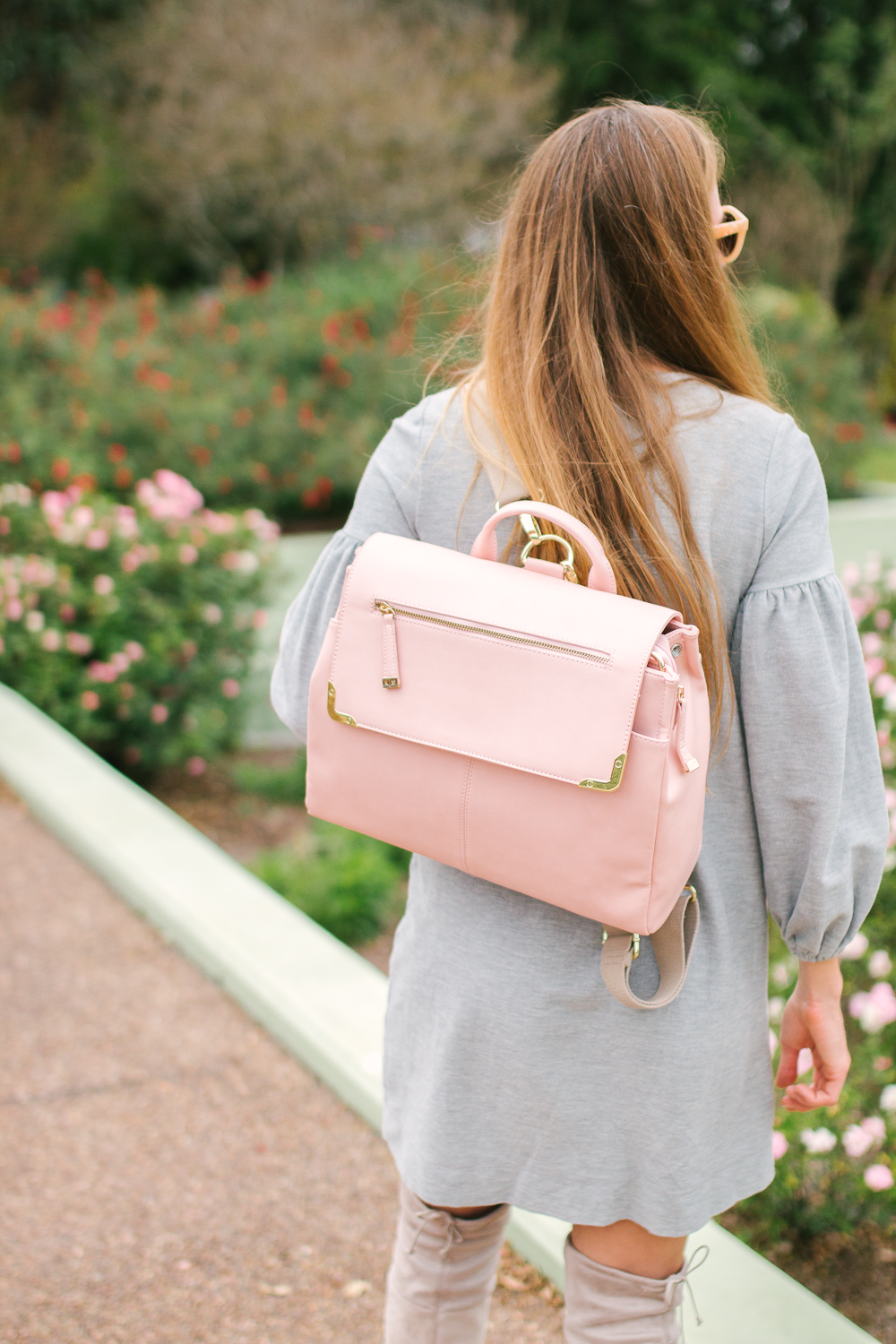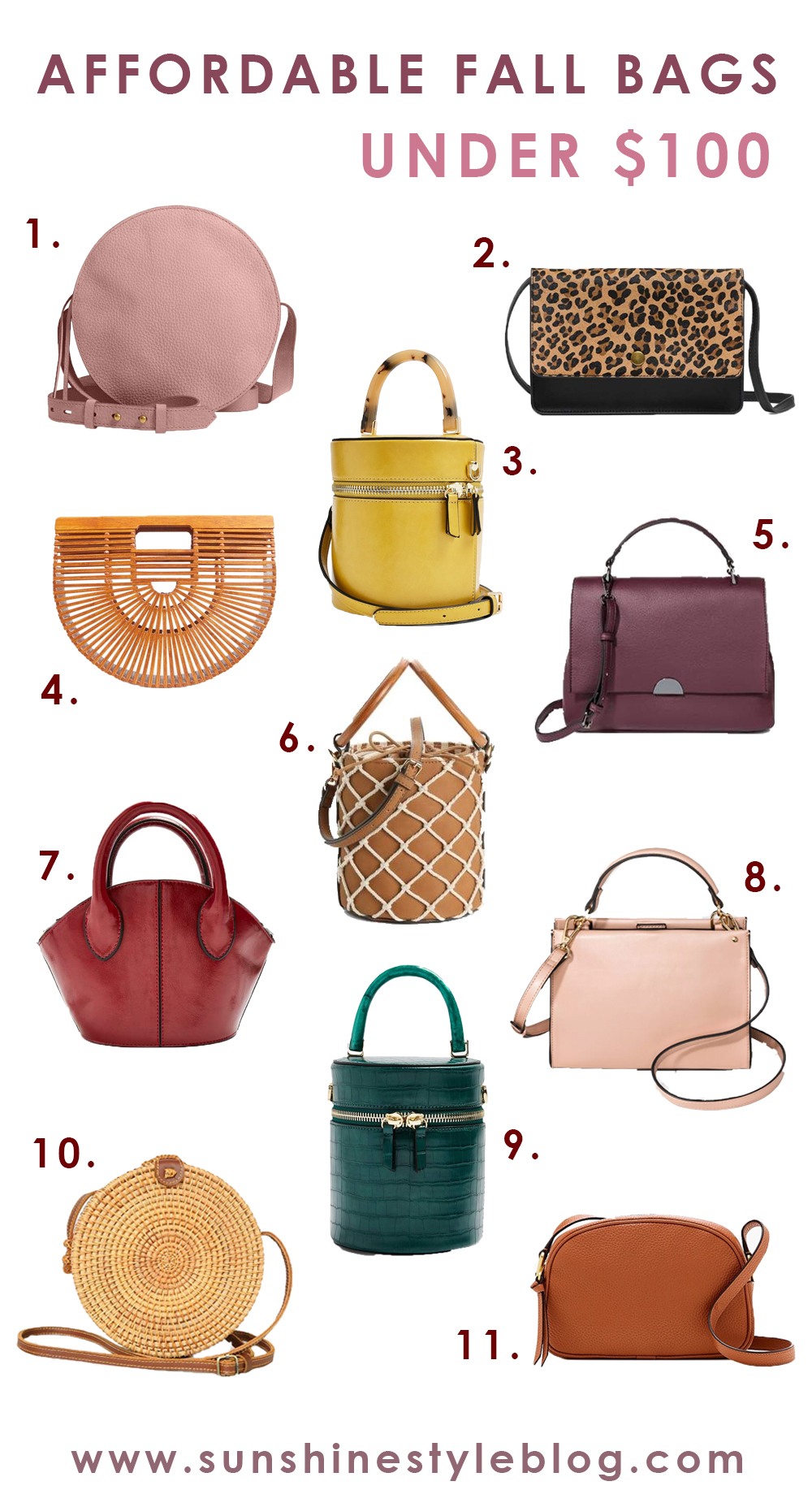 ONE / TWO / THREE / FOUR / FIVE / SIX / SEVEN / EIGHT / NINE / TEN / ELEVEN
Who else is lovin bucket bags?! I know I am! Also called a barrel bag! I just love the silly names of items in the fashion world. Like who every would have thought I'd want to wear a bag worn by travelers on a long journey. No idea but I do! This year it's my goal to wear more colored accessories out of my comfort zone like this green bucket bag!
Pink will always be one of my favorite color bags to wear! Pink pairs great with grey, white and burgundy. I also love cognac because it matches with everything! I own this one from J.Crew two seasons ago and would say it's my most worn fall bag. Leopard is also making a come back and think the subtle print on a bag is the perfect way to try the trend out without going full blown cheetah girl!
Now, I know you must be dying to know if you can still wear straw bags in the fall and winter. The answer is YES, absolutely yes! Straw bags are one of those classic essentials you can wear all year! You'll totally will see me wearing my beloved circle bag on the blog, IRL and on Instagram all throughout the fall season.
Shop Fall Bags Under $100
Hope you all had an awesome weekend! Mine was super low key just like usual! Friday, I hung out with my mom for the day in Orlando at Gaylord Palms. The hotel lobby is like a giant greenhouse with endless activities and places to explore! Be on the lookout for a recap of the trip this week!
Besides that, I spent time at the beach, ate tacos with friends, had the most delicious acai bowl from a fav local spot in Cocoa Beach, and have been binge watching a new to me Netflix show called Mindhunter. It's all about FBI agents in the 70's trying to get inside the minds of serial killers and profile them. I love thriller movies and books, so if you love crime shows, you will be hooked on this one!
Did anyone do any early-fall festivities?! It's not quite fall temps here yet, which is A-OK. Lets me squeeze in as much beach and pool time in as I can. I can't wait to explore a local corn maze, head to the pumpkin patch, paint pumpkins (it's the Florida way of carving since they rot way to fast ha!) and take a local road trip down South.
I'm DYING to know, which bag is your favorite fall bag!? And where do you picture yourself wearing it? Let me know in the comments!
Recent Posts