Super excited for this weeks sunny finds! Everything is sweet, girly and ladylike. It includes my fav floral wrap top, blush pink bow earrings with a matching hair tie and the perfect fall bag. Get ready for bows galore!
How's everyone's week been?! Thursday I went to a networking event held by a local magazine that I had been dreading. After a rough start to the week, I was not feeling much like myself and really wasn't feeling up to it. I was so nervous to go to the event by myself and was afraid that I wouldn't know anyone. Normally I am a-OK meeting new people but the thought of going and not having a buddy to walk in with was totally out of my comfort zone.
Looking back, it was so silly to worry about it! Turns out, I saw a few friends I knew, chatted with the magazine editor, Sara, and even met a bunch of new people! The event ended up being so much fun I stayed until the very end. Nothing like doing things out of your comfort zone and having good come from it!
I has planned on heading to the beach with friends this weekend. Unfortunately, the weather men had predicted a super rainy weekend because of a tropical storm hanging out in the Atlantic so we cancelled our sunny beach day. Turns out we barely got any rain and ended up taking a nice long beach walk on Saturday morning instead. Love when plans gone wrong still work out somehow in the end! It's always so much fun watching all the surfers surf in the rough stormy water. Then my friends and I swam and ended the night playing Taboo ha!
LOFT Floral Wrap Top, $59.50
I literally ADORE this top. The moment I saw it in store, I was in love! I tried it on and it's legit the perfect top for fall! Pastel colors are great for pre-fall. Not to bold and Christmas-y yet still so feminine and girly. Runs very TTS.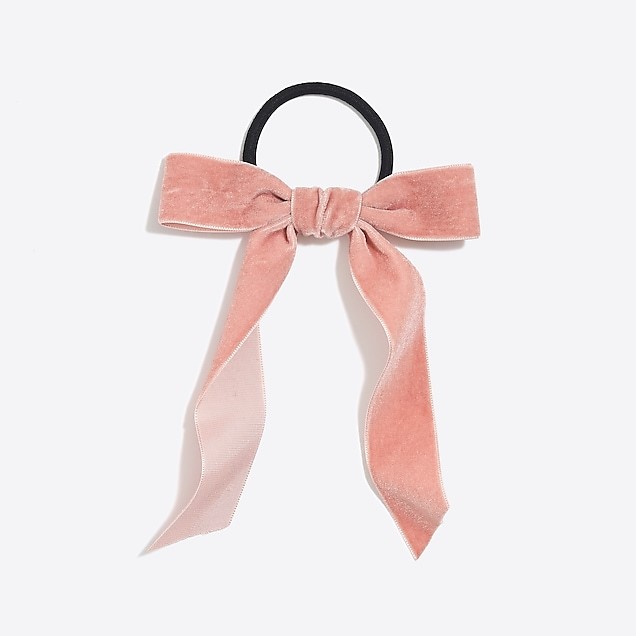 J.Crew Factory Pink Velvet Bow, $9.50
How is just not the cutest accessory ever?! J.Crew had this exact bow hair tie last year and now it's at the Factory! For under $10, it won't break the bank. I think it would look adorable with an all white ensemble or a feminine dress!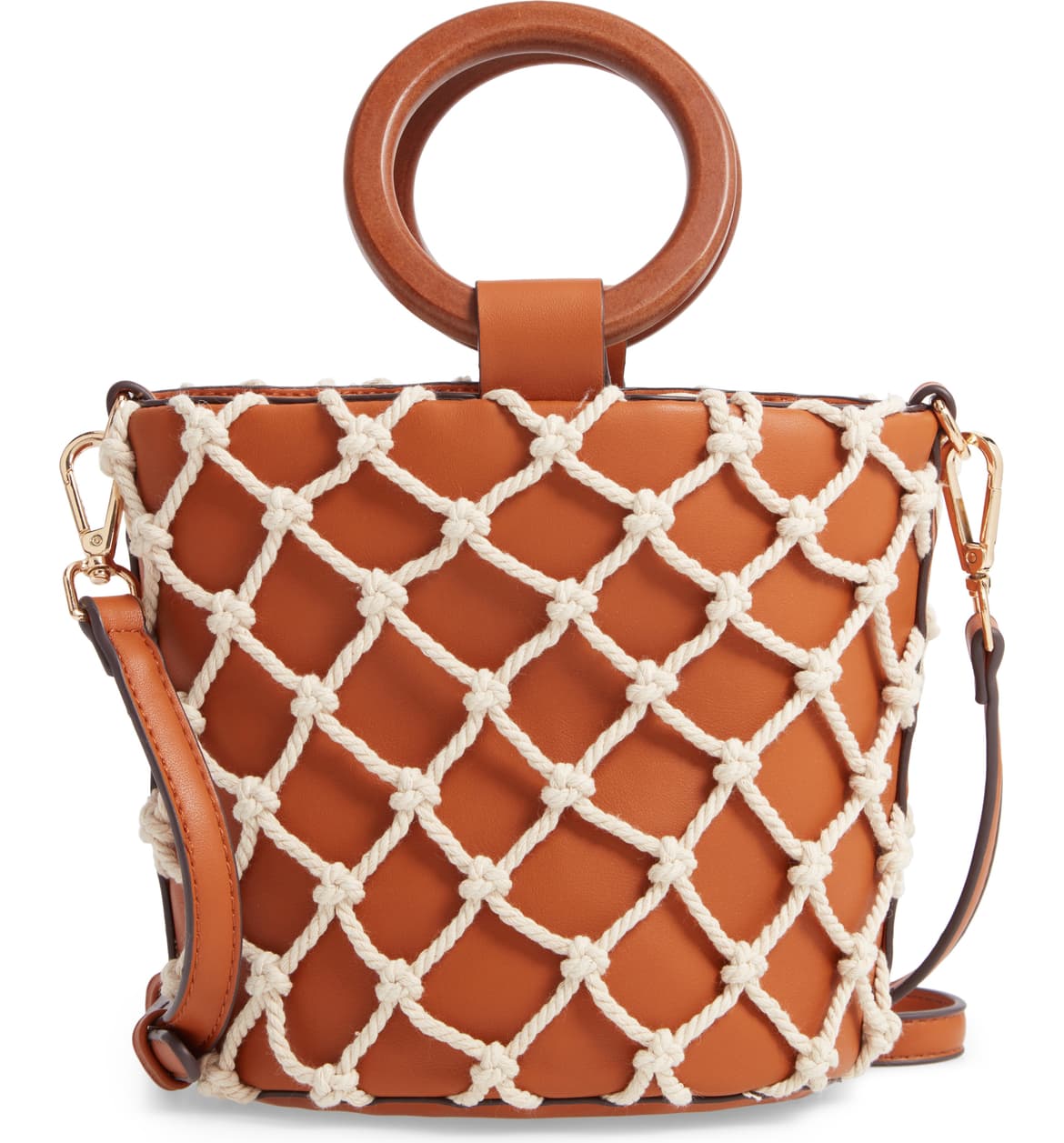 I have been racking my brain trying to think of a bag I would actually wear in the fall that's not straw. This is is! A faux-leather bucket bag in the prettiest cognac color. The netting is so unique and I like how it has a handle and a long strap.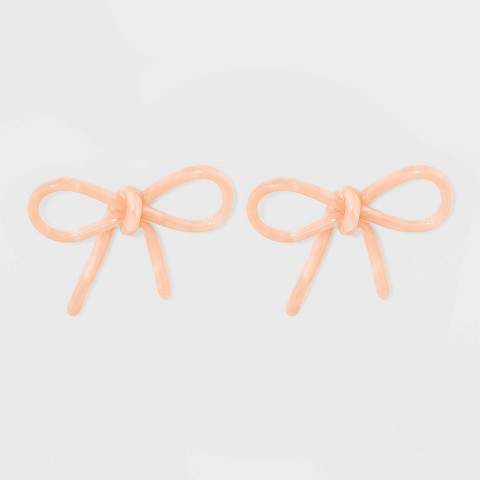 SUGARFIX x BaubleBar, $9.99
So if you loved the velvet bow hair accessories, you will love these baby pink bow earrings. See how perfect they would pair together?! They remind me of the Gal Meets Glam logo and I think they would be so pretty styled with the Wimberly dress!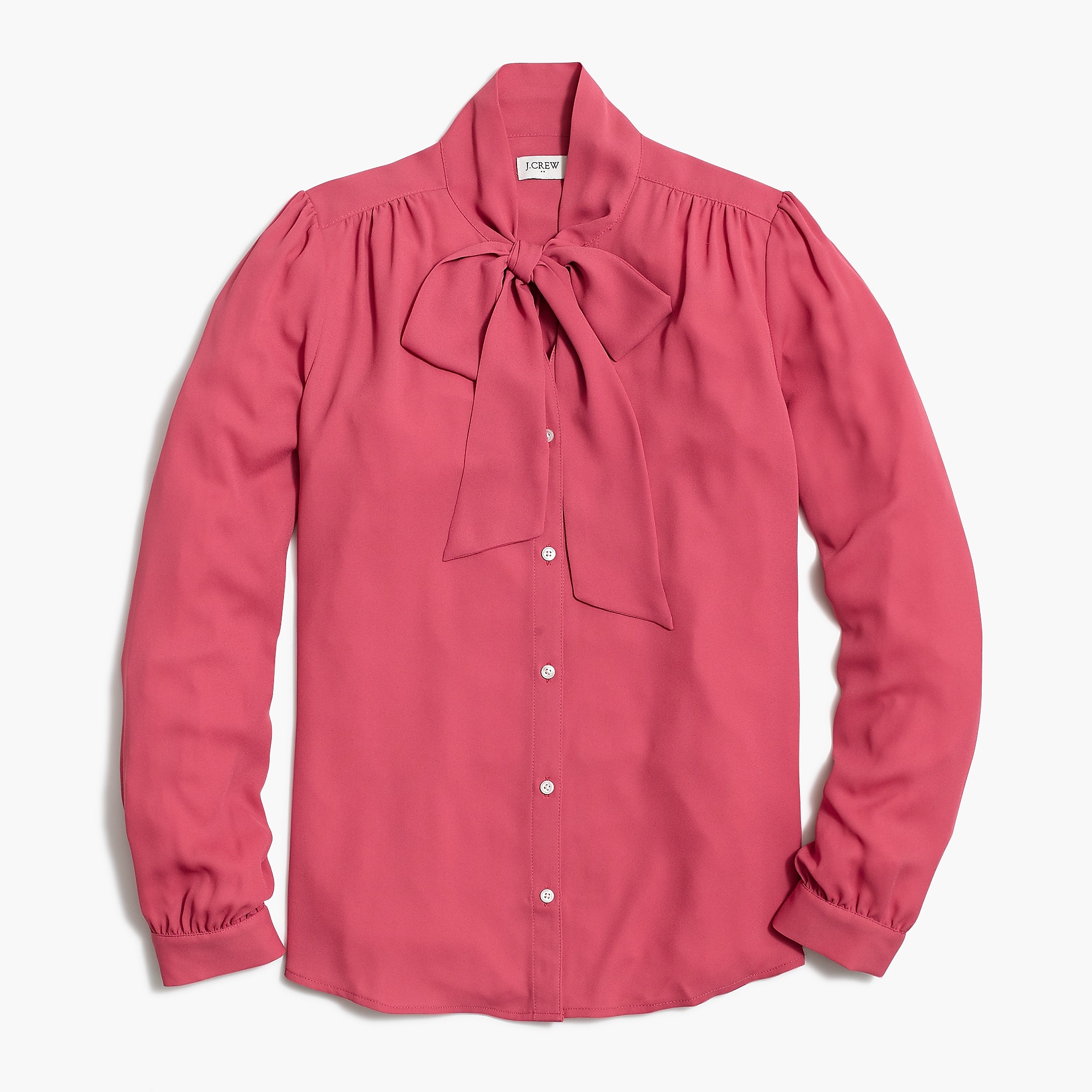 J.Crew Factory Tie Neck Top, $45
Now I love J.Crew, just not always the prices. J.Crew Factory always has the best affordable finds that are similar to past J.Crew items. This top is no exception. Just look at that bow neck tie and pretty pink color. If I still worked in an office setting, I would wear this top with trousers and girly flats!
Recent Sunny Posts
What to Wear in the Fall When It Feels Like Summer