Bringing you all some early fall finds that you can actually wear now! There are so many adorable releases out, including a peplum top, plum colored mules, and a few corduroy pieces, 80's style! I know everyone says it but OMG ITS ALREADY MID SEPTEMBER?! And I'm talking about fall clothes. Holy cow. Like, how on earth did that happen!? Take me back to elementary school where the summers were long and the year felt even longer. Anyone else agree?! Also, I won't complain if we see some early fall weather to wear all these cute early-fall styles!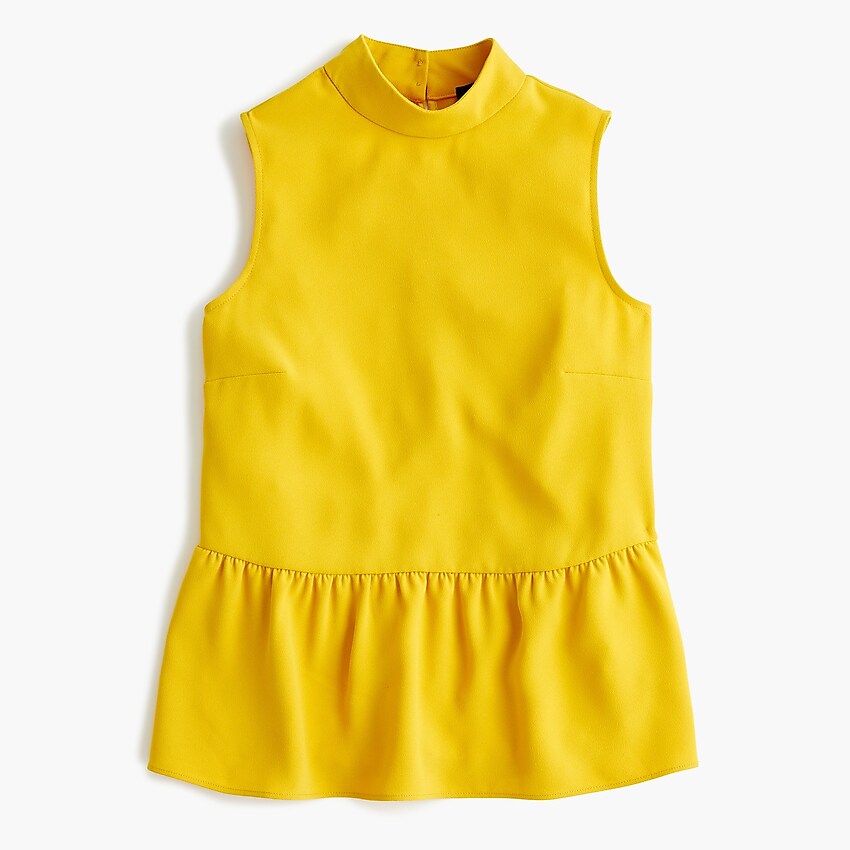 J.Crew Peplum Top, $79.50
Okay, this is the fall top of my dreams! Perfectly structured high neck, yellow gold color (comes in ivory and black also!) and has a fun peplum! This is like a business on the top and party on the bottom top! Super easy to style with skinny jeans, mom jeans, trousers or even a slightly fitted skirt! It's 30% off using code SHOPNOW.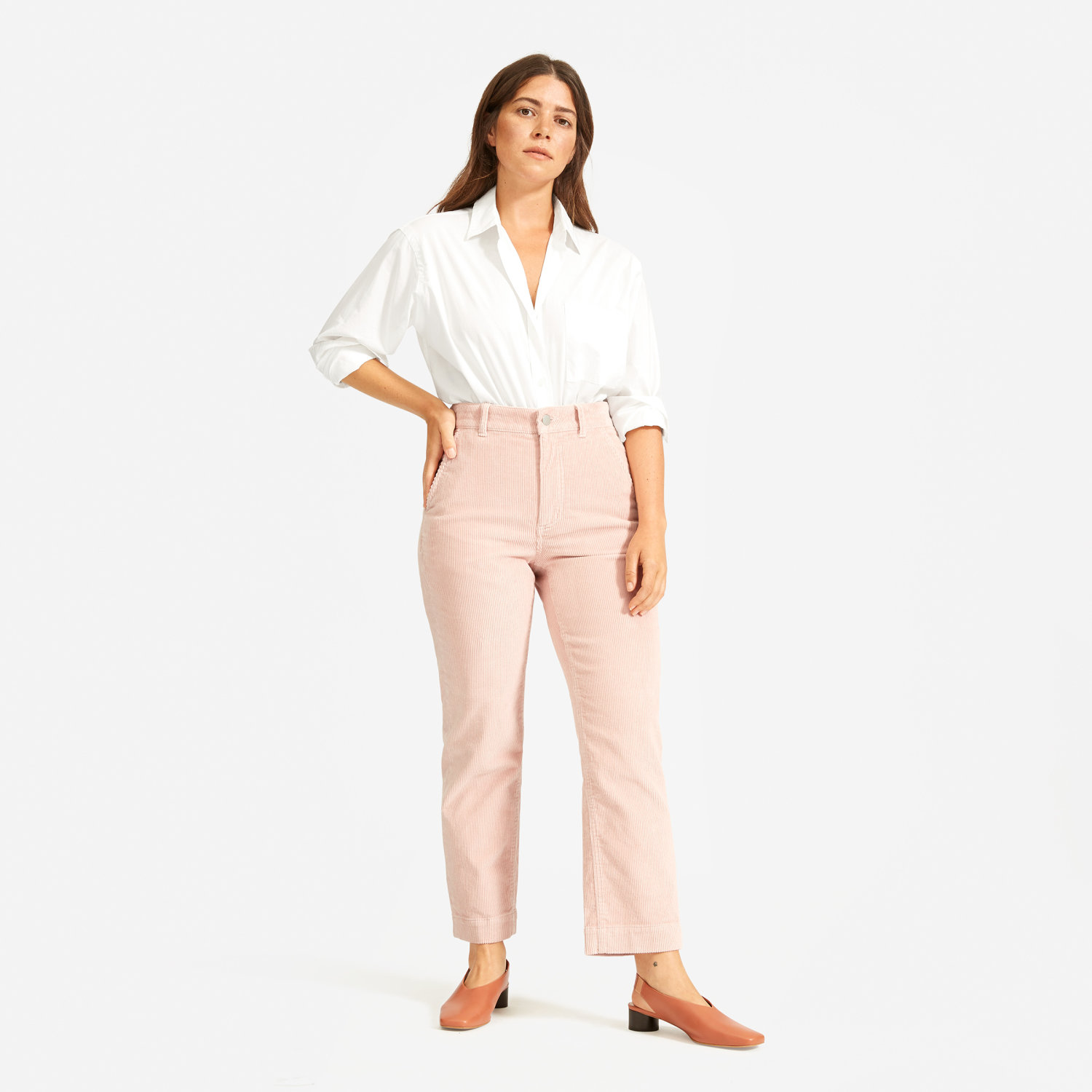 Everlane Corduroy Cropped Pants, $78
Yes, corduroy is back and it's AMAZING! These pants are perfect for easing into fall. I love the blush pink color, the slight flair but still cropped and a high waist is always flattering! I'd wear these with loafers and a creme blouse for work or a casual t-shirt on the weekend!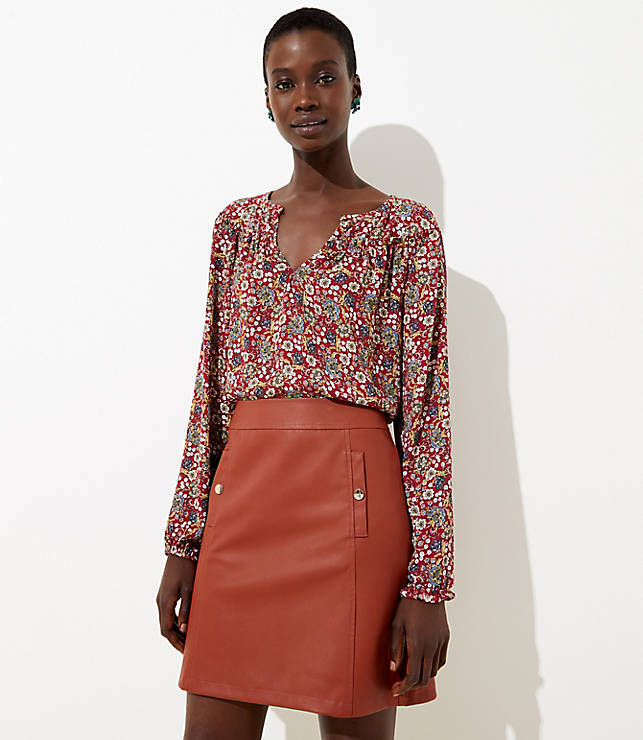 LOFT Faux-Leather Skirt, $69.50
Tried this skirt on in store last week and it fit so wonderful! Since it's still very warm here and no fall breeze in sight, I love the idea of wearing faux-leather skirts. Still giving you the fall look just more practical! Have fun with this skirt by pairing fall hues like gold, light orange, burnt orange, red and then black or ivory for a more neutral look.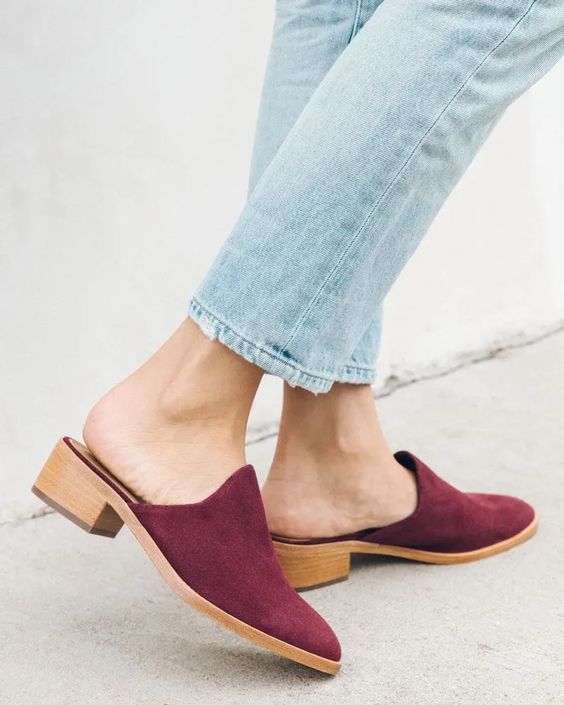 Soludos Suede Mules, $149
I want these in my fall wardrobe, NOW! Their suede, slightly dressy and I love the wave detail at the top. Just imagine styling these with an all white outfit! The color pop would so stand out! These shoes would match with the cute dress below, the LOFT skirt and the J.Crew peplum top above! Color mixing with fall colors is so fun! Just try new combos and see what works!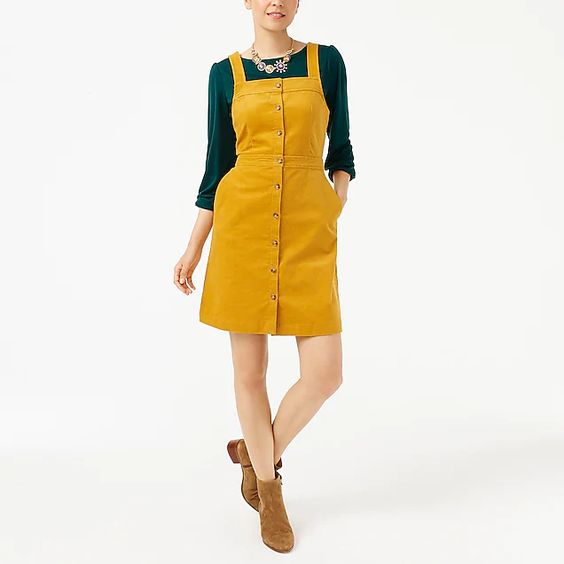 J.Crew Factory Button Up Corduroy Dress, $44.50
Now, here's my favorite SSF item this week! It's another corduroy piece! Button down dresses are just plain fun and I adore the neckline! Right now it's way to hot to layer with a shirt underneath but I do love their style idea! And, I should mention that boots with dresses are just adorable! I may have to wait patiently for that but when it comes, you will know and I will share with excitement!
Shop Early-Fall Sunny Style Finds
How You Can Help with Hurricane Dorian Relief
If you follow me on Instagram, you probably saw my live Hurricane Dorian updates. Work was closed all week and there was barely rain and no damage in my town. Living so close to the Bahamas and knowing how terrifying and destructive hurricanes can be firsthand, this really hits so close to home. I've been to the Bahamas on cruises twice and so many friends and acquaintances traveled to the Bahamas every year for vacations.
We escaped Hurricane Dorian here in Florida which I am beyond grateful. It could have easily been my hometown affected. The Bahamas however suffered complete devastation on a few of their islands and can use any help they can get. Below are two organizations who I trust and have already started to bring supplies to the Bahamian people.
Samaritans Purse – This organization is legit! Right now they have an emergency hospital set up that is treating patients with injuries and illnesses.
I've volunteered during Christmas for one of their ministry organizations, called Operation Christmas Child. It's where people fill shoeboxes with items like crayons, hygeine items and small gifts. The organization then delivers them to kids in other countries where they might not have Christmas or are unable to afford gifts. They also share with the kids about Jesus and it's just a great program! I had so much fun helping out in years past and truly trust that their money is going where they say it is.
Global Giving – Their goal is to raise over $2 million dollars and they already have over $1 million raised! The money will help with emergency supplies like food, water, medicine and long term recovery.
Lots of Sunshine,

Katie
That's a wrap. What are your favorite sunny fall finds above?! Hope these pieces put you in a fall mood!
Recent Posts
Navy Dresses to Wear to a Fall Wedding