One fun fact about me is that I am an optimist through and through, always have been! This may not come as an extreme shock to you. 😂 Maybe the yellow everywhere, always happy, encouraging and positive posts slightly gave it away, but even us optimists can have our off days.
Whenever I am having a bad day, am feeling off or trying not to cave into a pity party, I love to take the focus off myself and do something nice for someone else. Actually, tonight at the gym, our trainer shared the perfect verse about taking the time to look after the needs of others instead of just focusing on ourselves. One thing that I love doing in a world of "selfies" and me me me mentality, it's to write encouraging notes to people.
Naturally, I am an encouragerer at heart, always seeing the best in people and looking for the positive in any situation. Telling people why I think their great, why they mean so much to me or writing something silly just to bring some happiness to their day truly brings me so much joy! Making people feel cared for and important in a fun and creative way just makes me so excited!
Nothing should be done because of pride or thinking about yourself. Think of other people as more important than yourself. Phillippians 2:3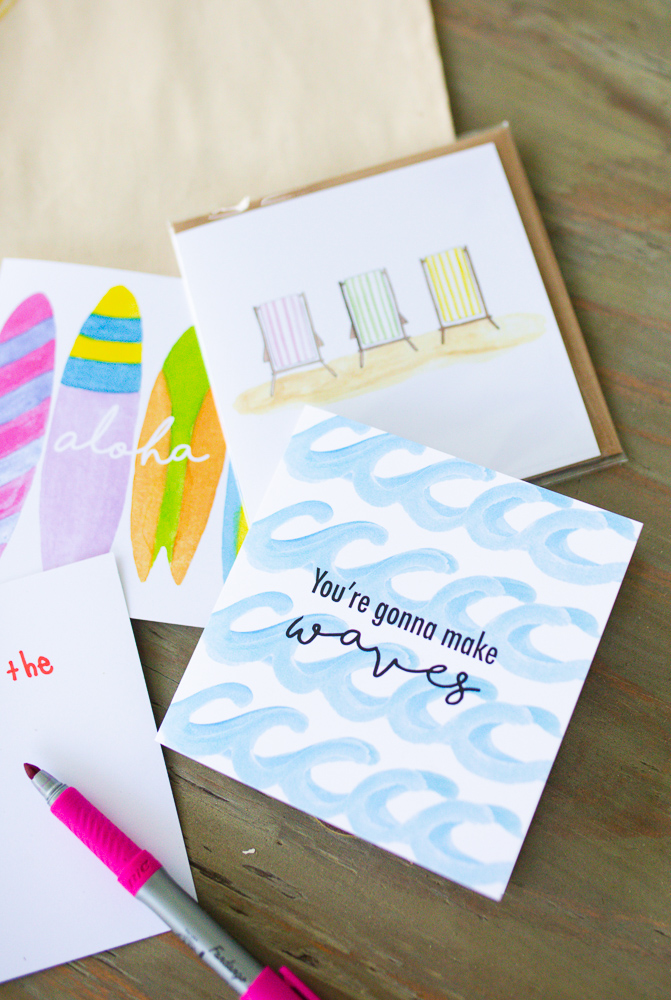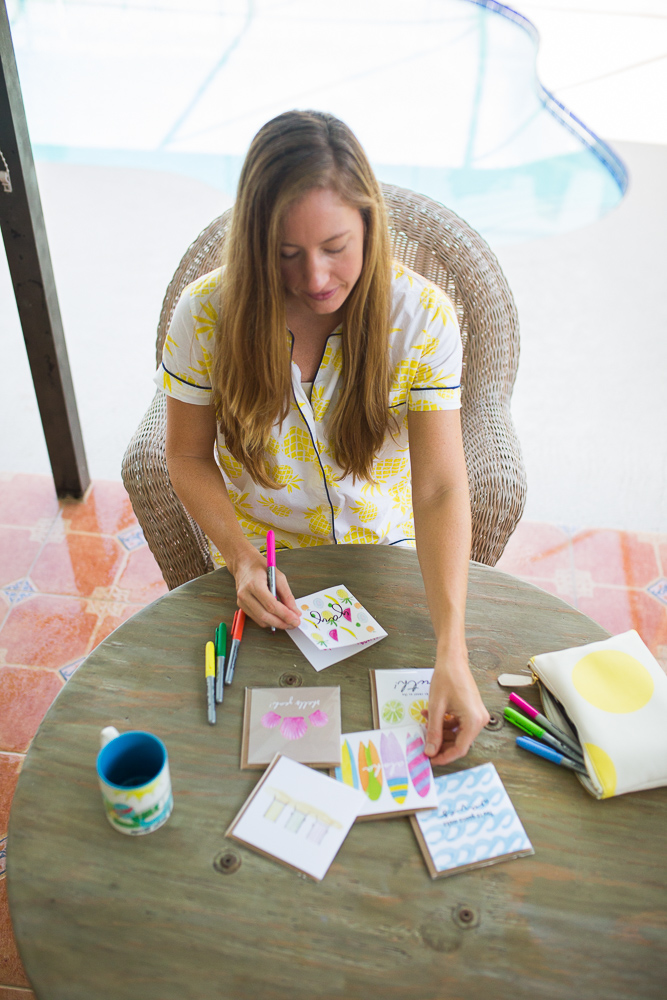 When it comes to writing encouraging notes, I've used everything from Post It's, scrap pieces of paper and handmade greeting cards. Heck, sometimes I'll just post a story to Instagram on a whim sharing one of my fav style bloggers or inspirational speaker because I want to encourage that person and my readers! Without fail, writing a note on a card is my absolute favorite way to give someone a little bit of encouragement!
Years ago, when I started to get into more sustainable fashion and buying more products made in the USA, I made a vow that I would only buy greeting cards that were made and printed in the USA. All of their products are handmade and printed in the US which is so amazing and makes me love the brand even more!
One day when I was lost in the black hole of Instagram, I discovered a southern and coastal brand called Island Haus Co. They sell super adorable, very colorful greeting cards and home and desk products. Instantly I knew when I saw their paper products, I wanted to include them into this post! When I reached out about collaborating, I was so excited when the owner Renne said yes!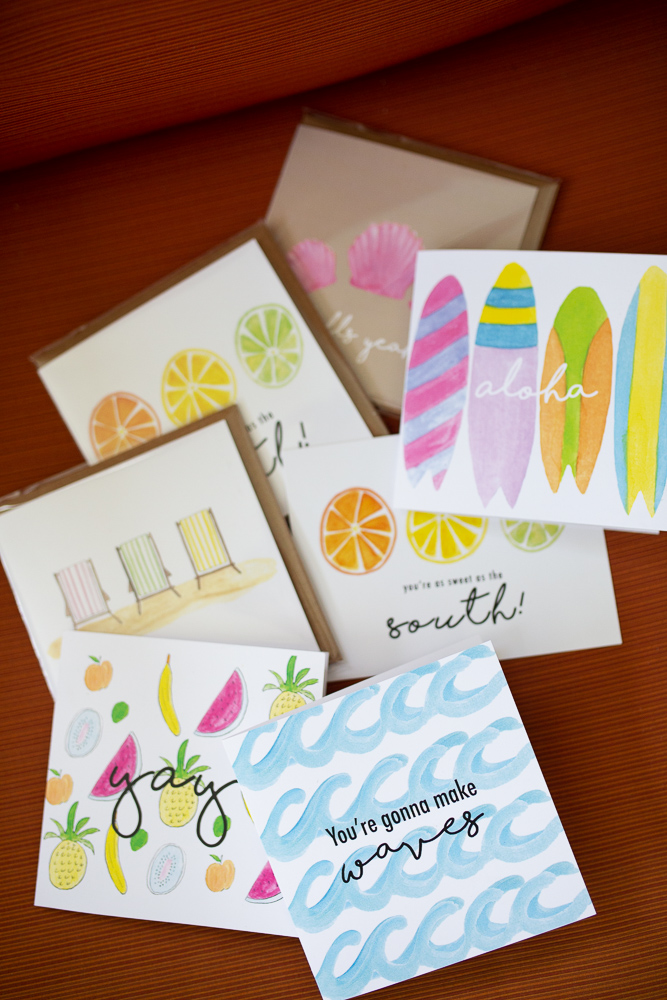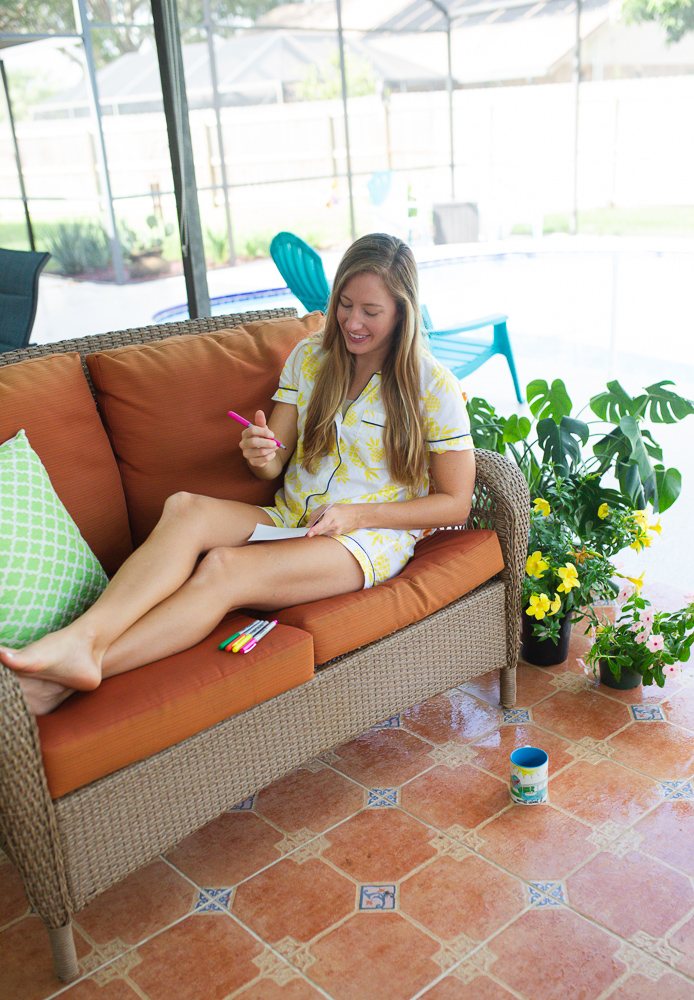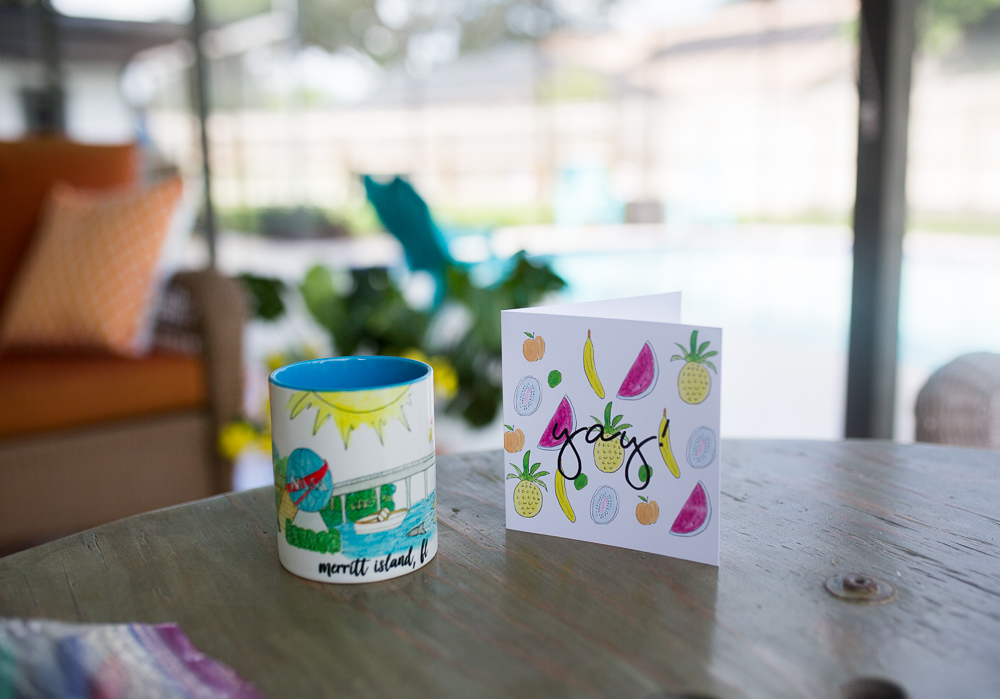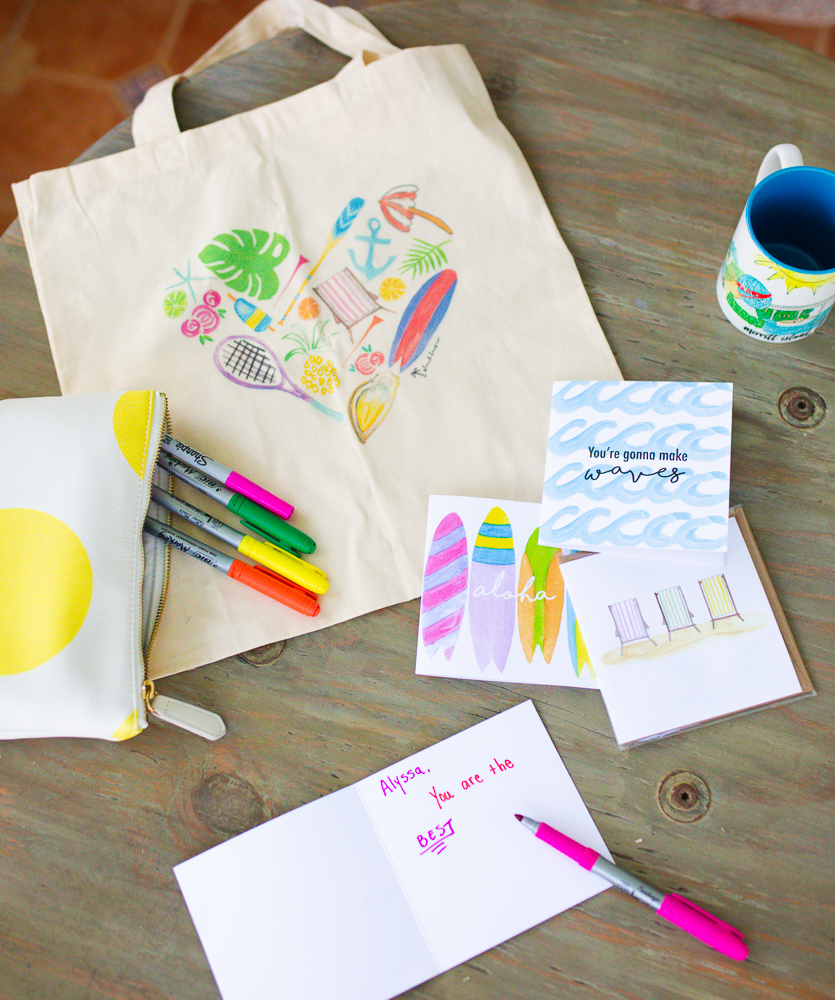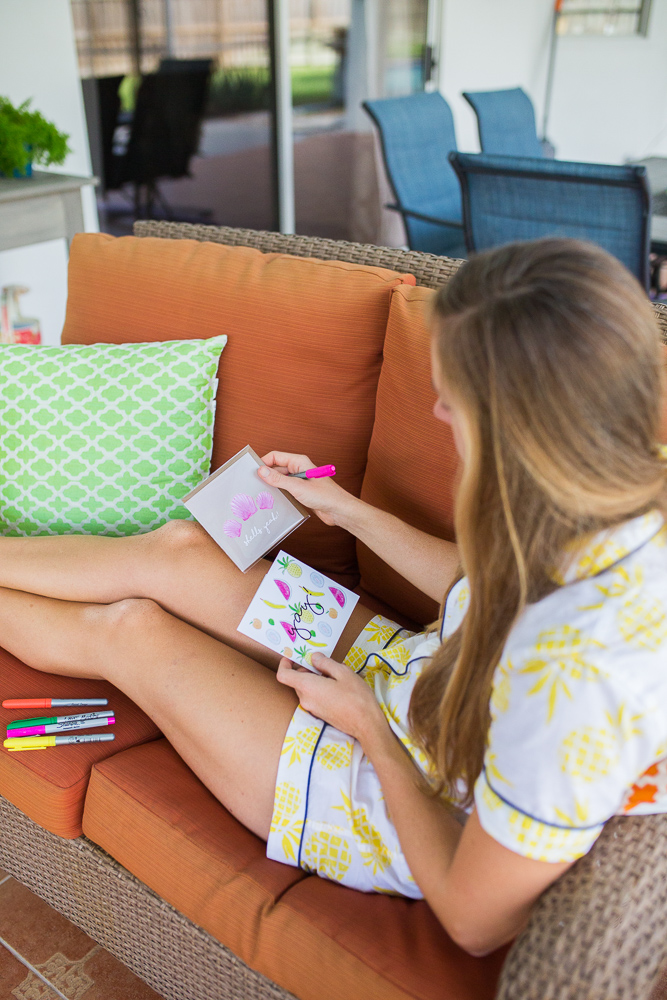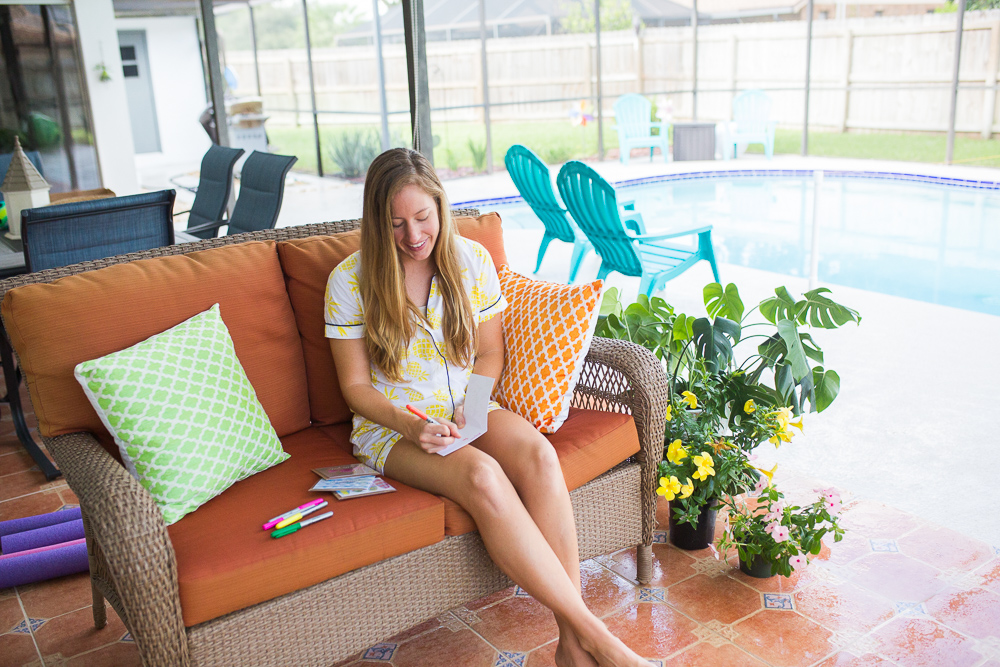 I always gravitate towards paper products with color and that is legit all of Island Haus products! The more color the better in my opinion! Post It notes or just plain old notebook paper will not do it for me in this situation. Putting a little more thought into something as simple as a card will make the world of a difference!
When I journal, read or write, I am usually sitting outside on my back porch in comfy pajamas drinking tea. Mornings are when I feel most inspired and do my best thinking, so that's usually when I write or journal. It's also the perfect time of day to enjoy some fresh air before it heats up. I will just let you pretend it wasn't a zillion degrees and that I didn't take a swim after this shoot because #floridahumidity is no joke! I'm super excited for "fall" (I say that lightly) though because there's just enough shade from the sun and a slight breeze, you could stay out here for hours.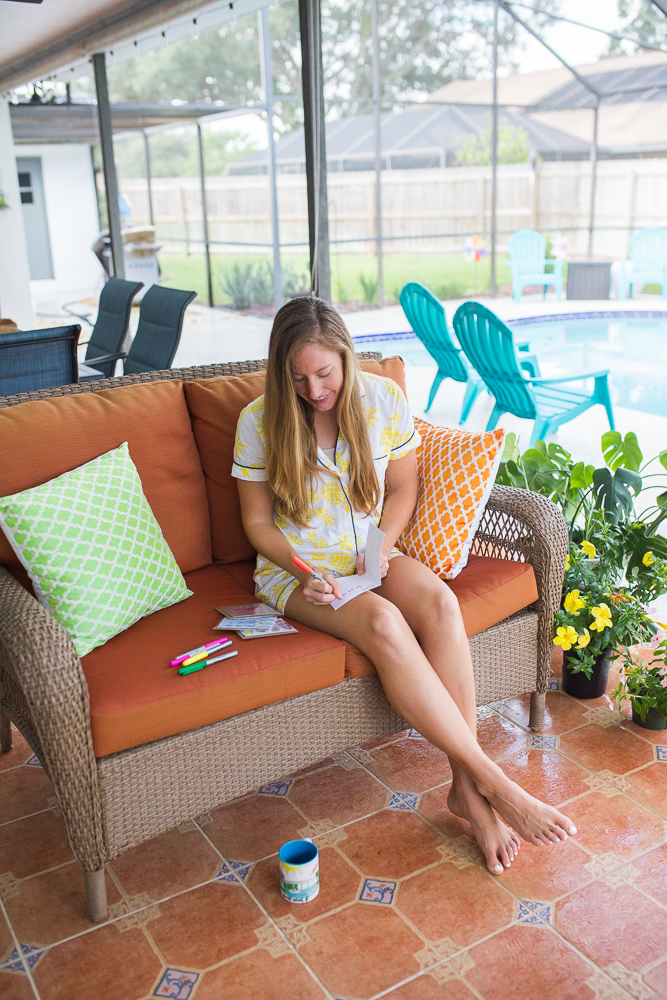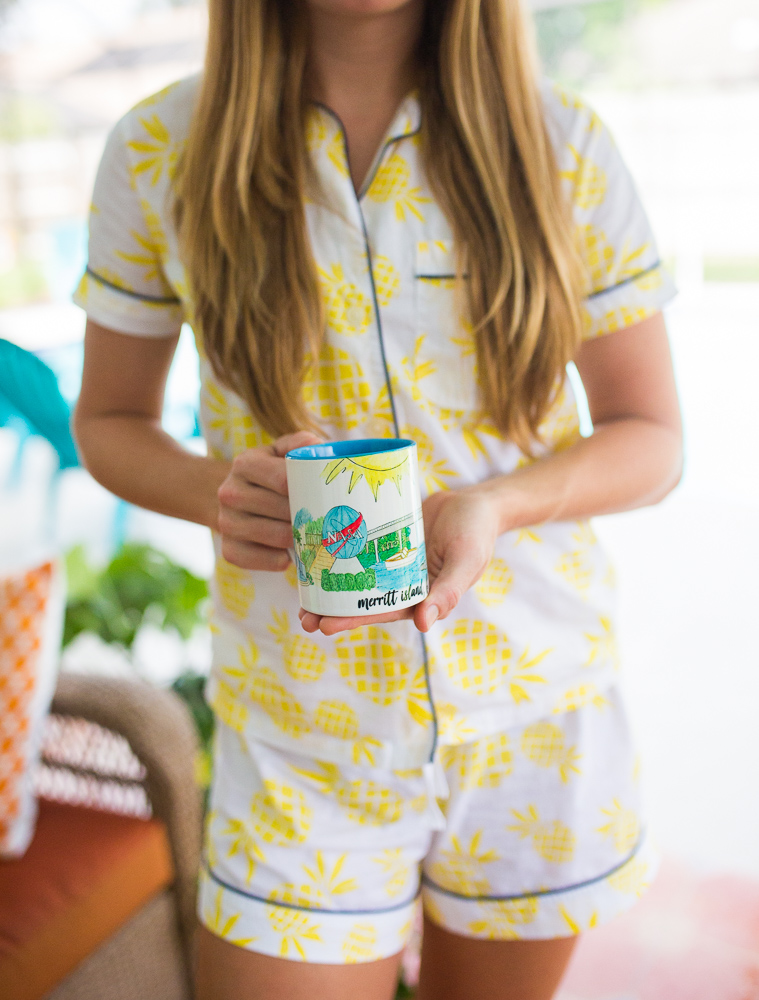 While I was browsing on the Island Haus website, I stumbled upon this Merritt Island mug. I was seriously so excited because it's a town in the same county I live in! Such a small world, especially when the company is based in Charleston, SC! You can see the NASA logo, our causeways connecting the river to the ocean and a beach boardwalk!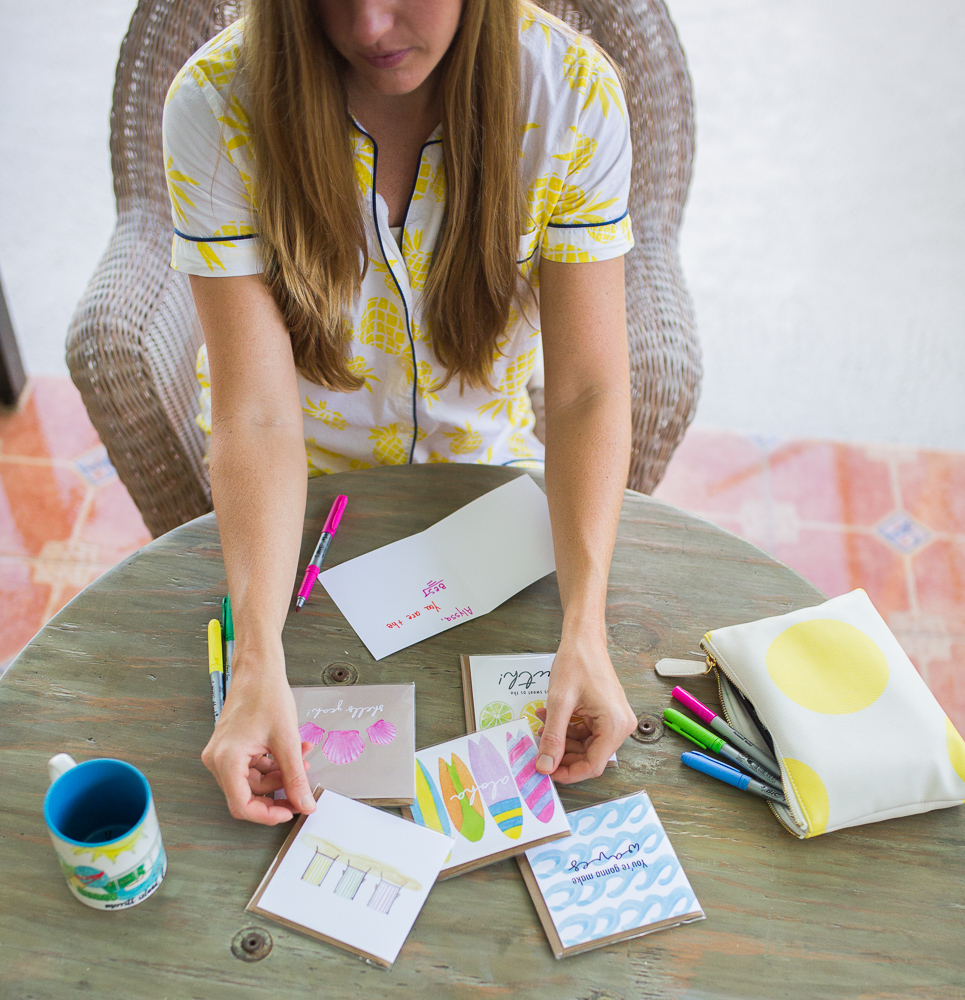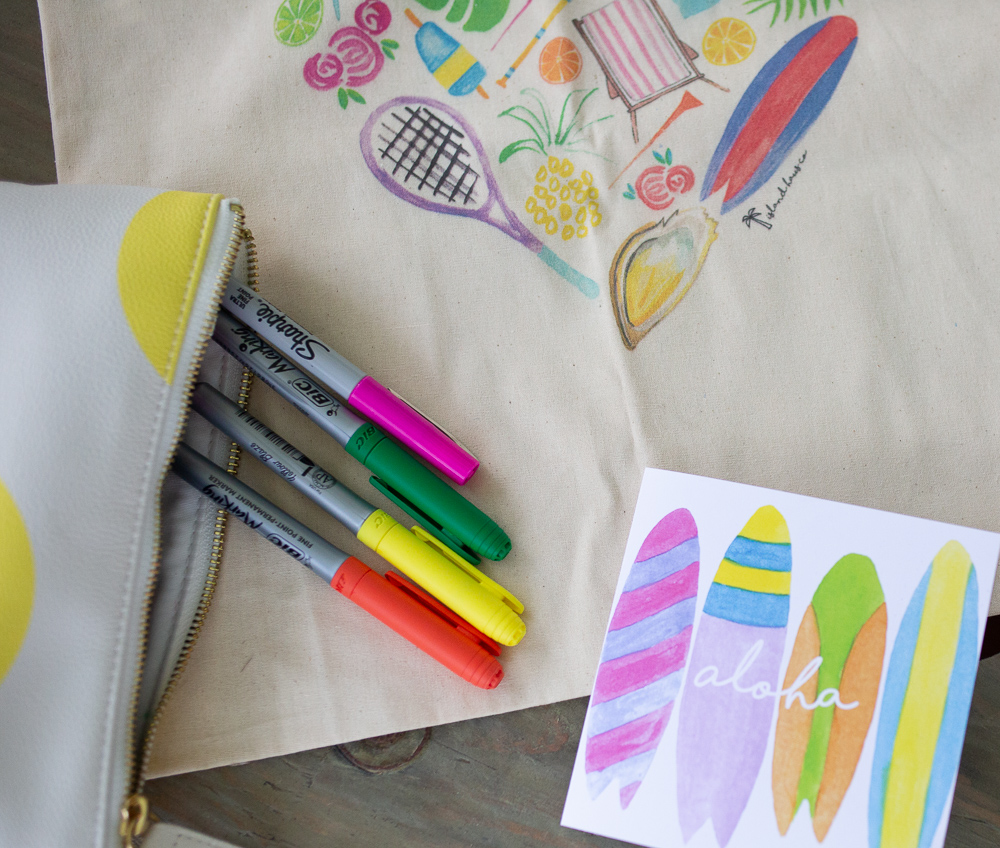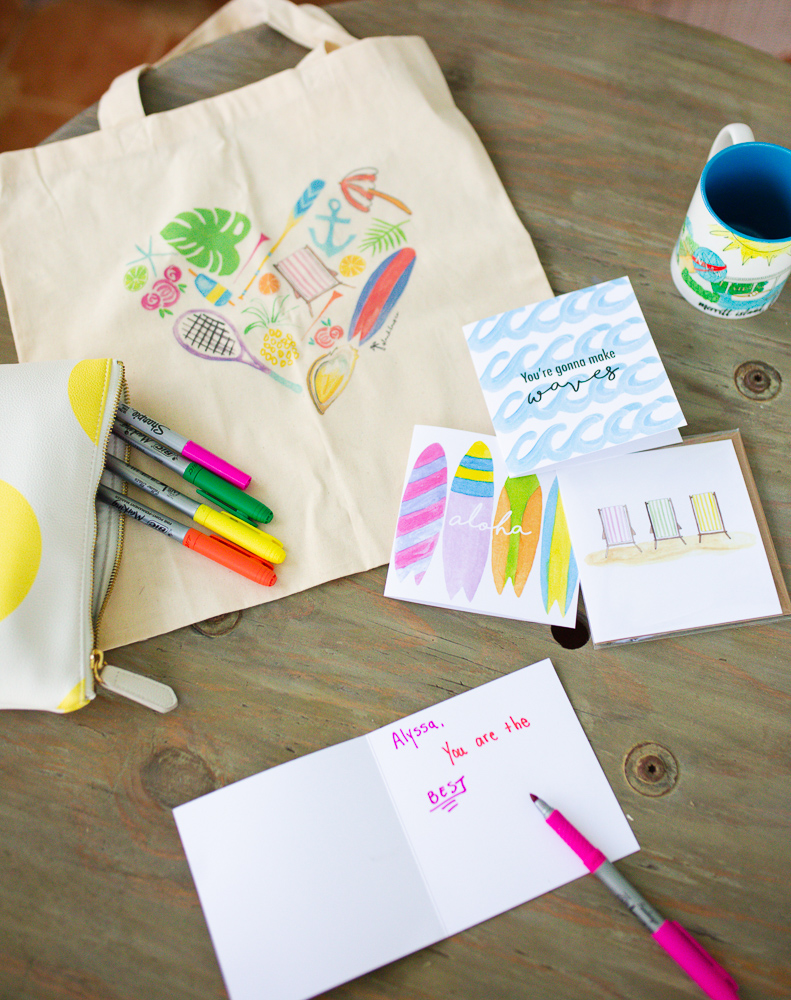 Renee the owner was so kind, she also sent over this Coastal Market Tote! I plan on adding it to my reusable grocery shopping bag collection! Be on the lookout because I will be doing a giveaway for the mug and bag to thank you all for being awesome readers and friends!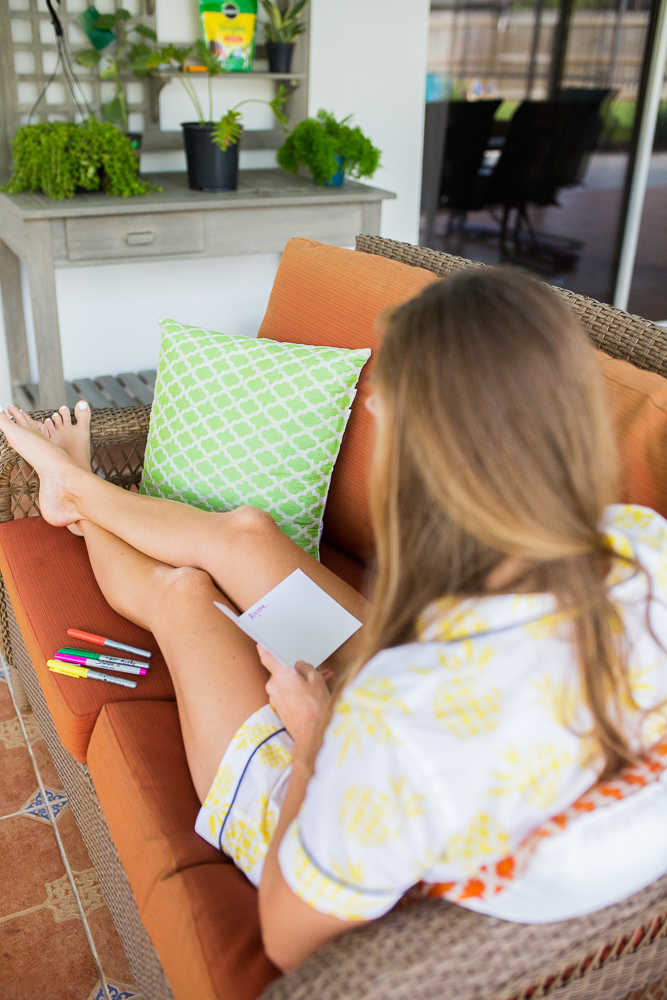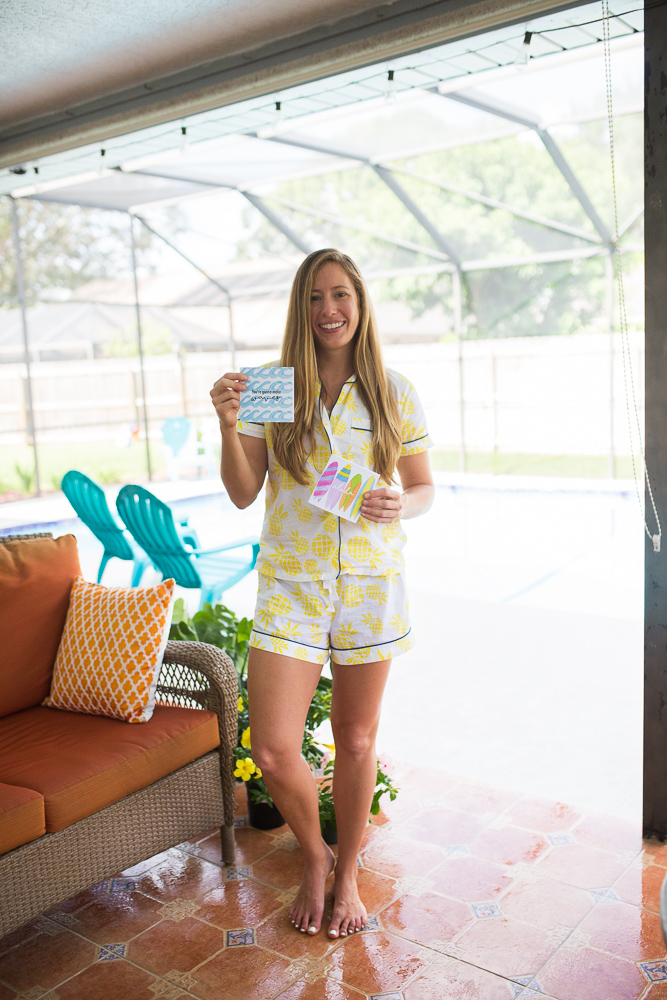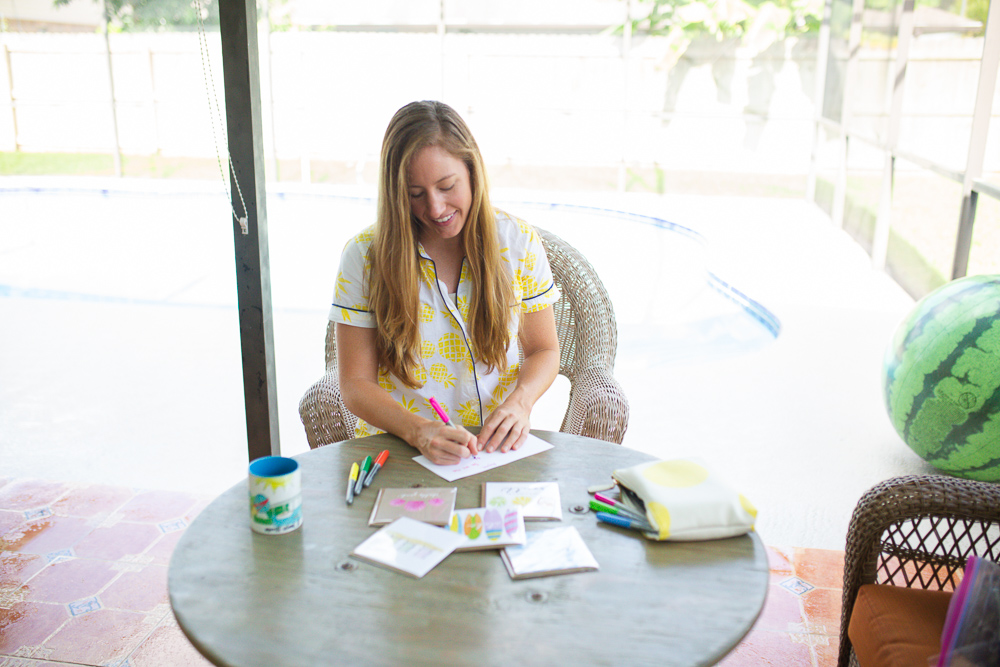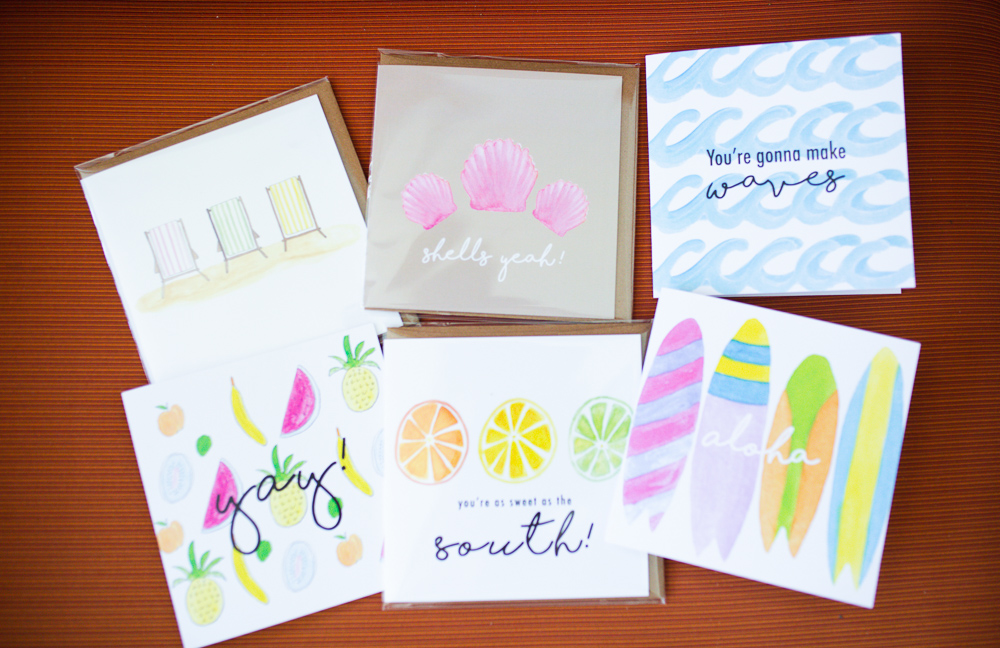 From left to right: Beach Chairs, Shells Yeah!, Your Gonna Make Waves, Yay! fruit card, Your As Sweet As The South, Aloha surfboard card
For my first encouraging note using my Island Haus Co. cards, I decided to write my best friend a note telling her how much I appreciate her, that she always knows how to make me laugh and that we can just have the best time doing nothing. Everyone needs those kinds of friends in their life! The next day I put it into her locker at work! For those who don't know, I work with her, so I had to be a little sneaky and hide it in her purse without her seeing! She absolutely loved the note and saved it to read until she was at home.
When it comes to choosing greeting cards, I am always drawn to super bright colors with bold writing and fun sayings! Since I live on the coast, I decided to go with a summery theme when I picked out all the cards. I wanted to be able to spread a bit of Florida sunshine to others! My favorites are Your Gonna Make Waves, Aloha surfboard and the Yay! fruit card which is on sale for $3.75.
Use code LABORDAY for for $10 off your order of $30.
Shop Island Haus Products
Thank you Island Haus Co. for gifting these beautiful products. As always, all sunny opinions are my own.
Lots of Sunshine,

Katie
Recent Posts
What to Wear in the Fall When It Feels Like Summer