Summer may be coming to a close but it doesn't have to end just yet. #endlessummer ova here! Now is the best time to shop for end of summer swimsuit sales. My all time favorite purchase of this entire summer is hands down the high-waisted nautical inspired swimsuit that I'm wearing in the photos! It makes me feel so beautiful and girly!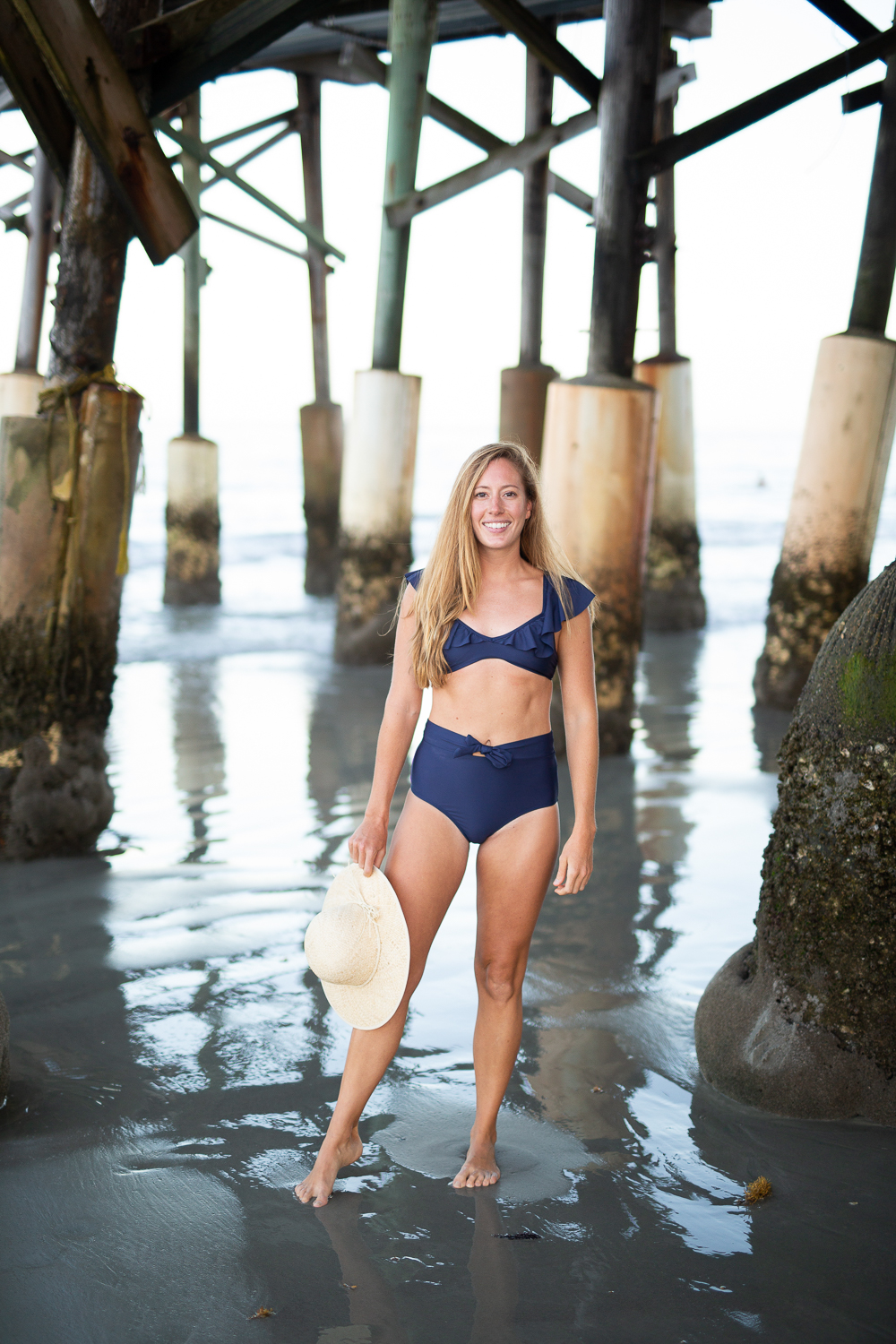 My swimsuit is Gianni Bini from Dillard's! Dillard's is one of my all time favorite stores to shop at for swimsuits and amazing sale pieces! Here's a similar swimsuit top and bottom here and both under $25!
Every year I stock up on swimsuits that I save until the next summer. Then it's like Christmas all over again when you get to wear a bunch of new swimsuits! Never ever would I have thought I'd be a high waisted swimsuit girl. Can anyone say funny tan line?! I'm so glad I gave this suit a chance when I tried it on in store because the classy silhouette fit my body so well and is probably the most flattering swimsuit style I have ever worn! If your torn like I was, I say go for it and give the high waisted swimsuit a try!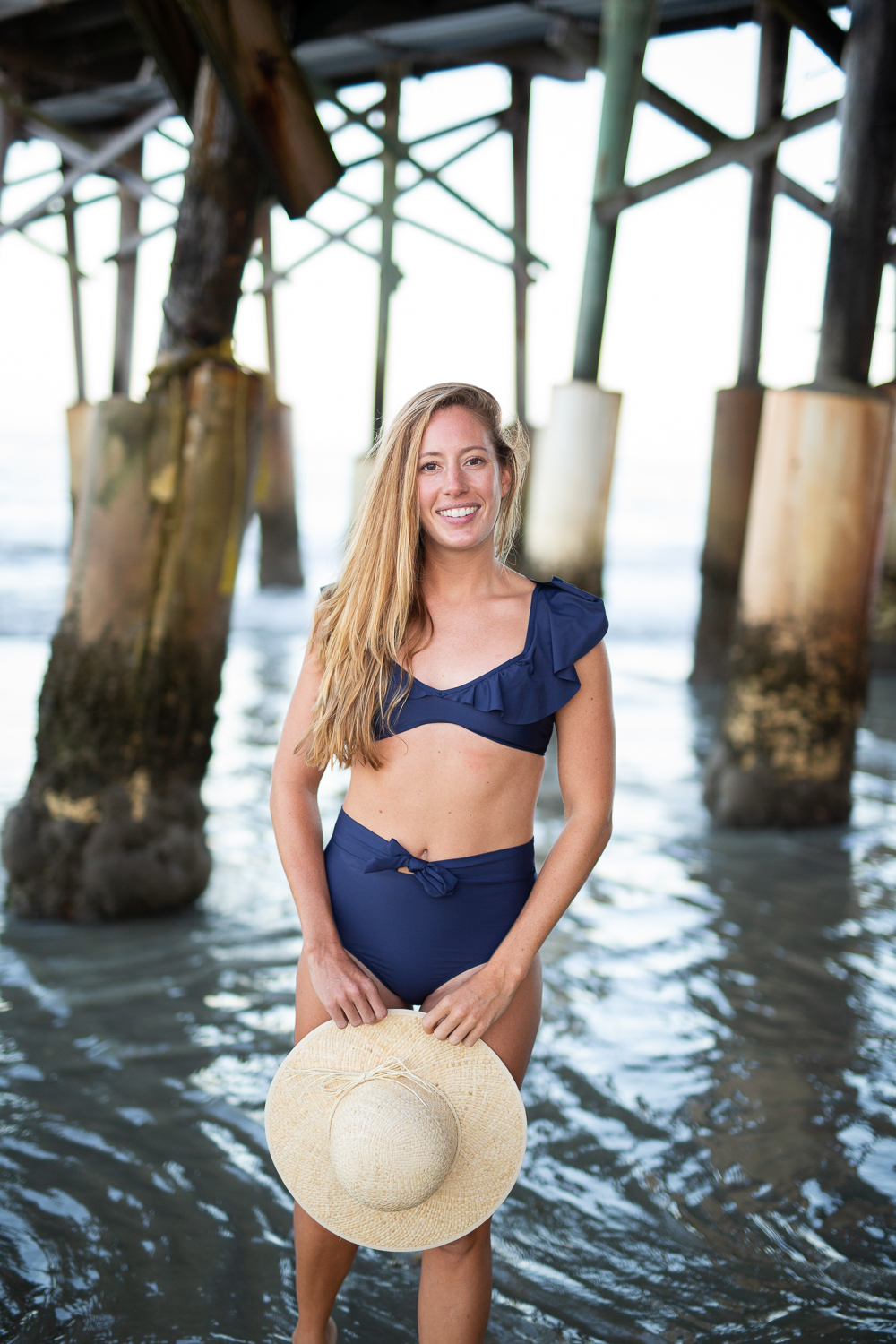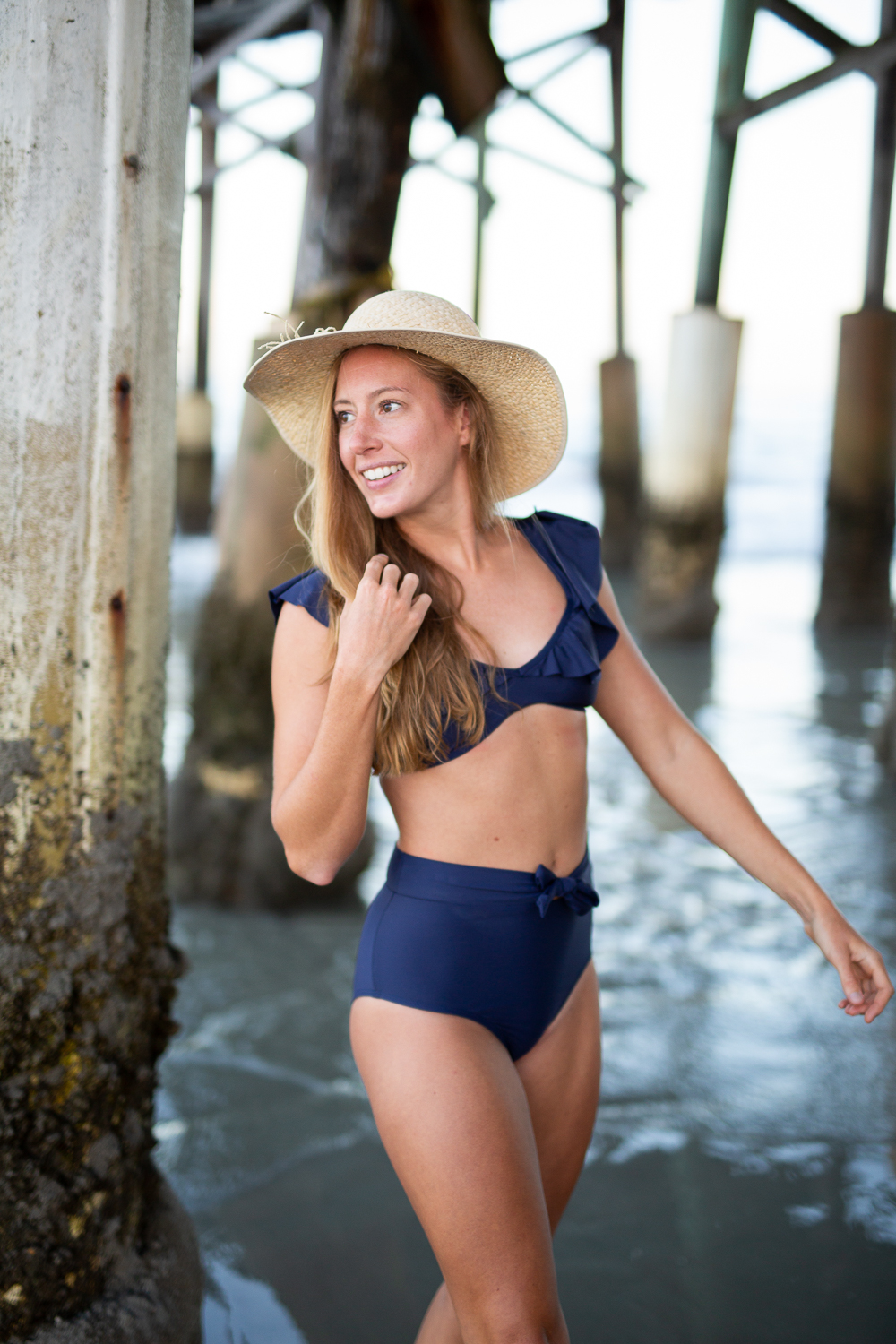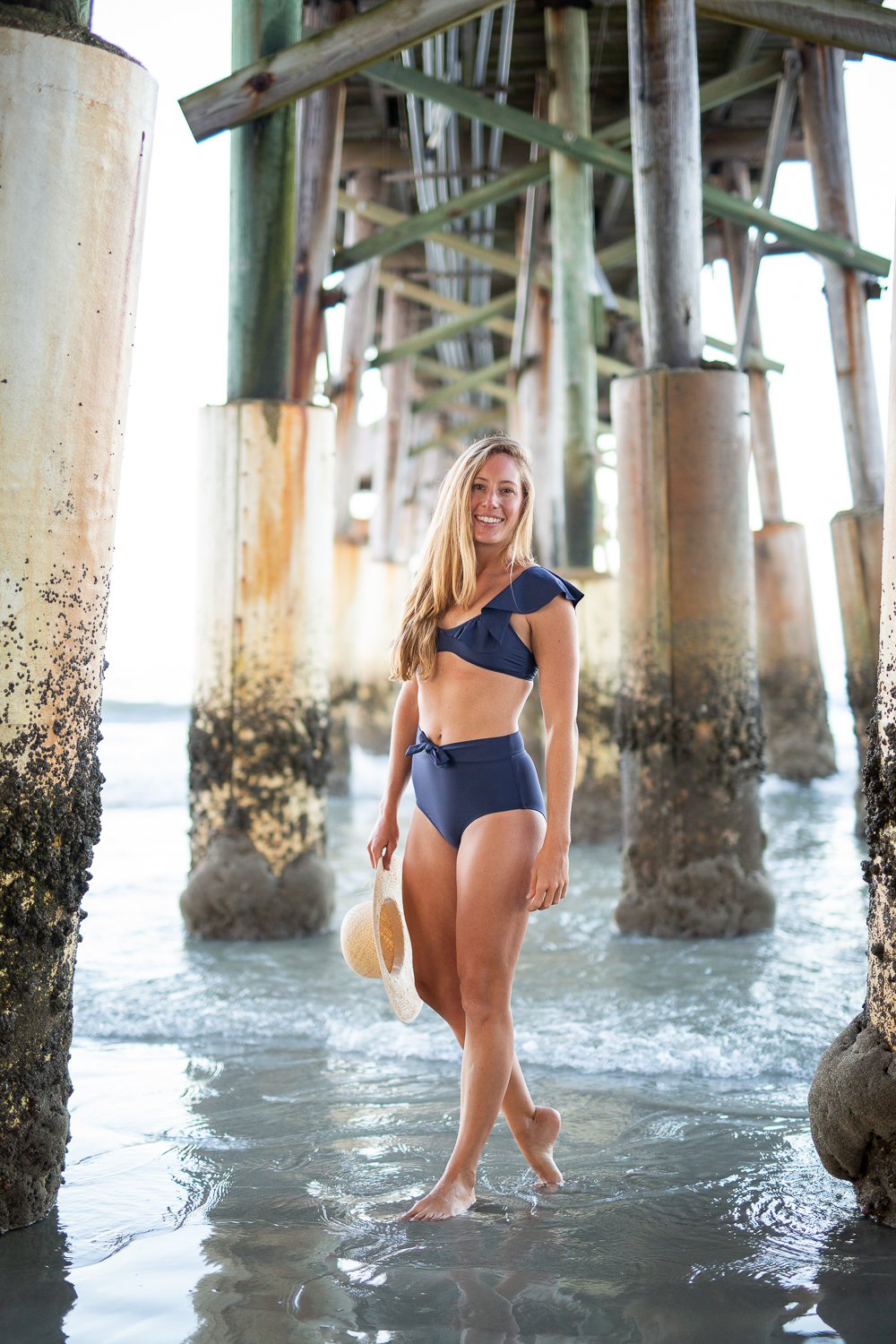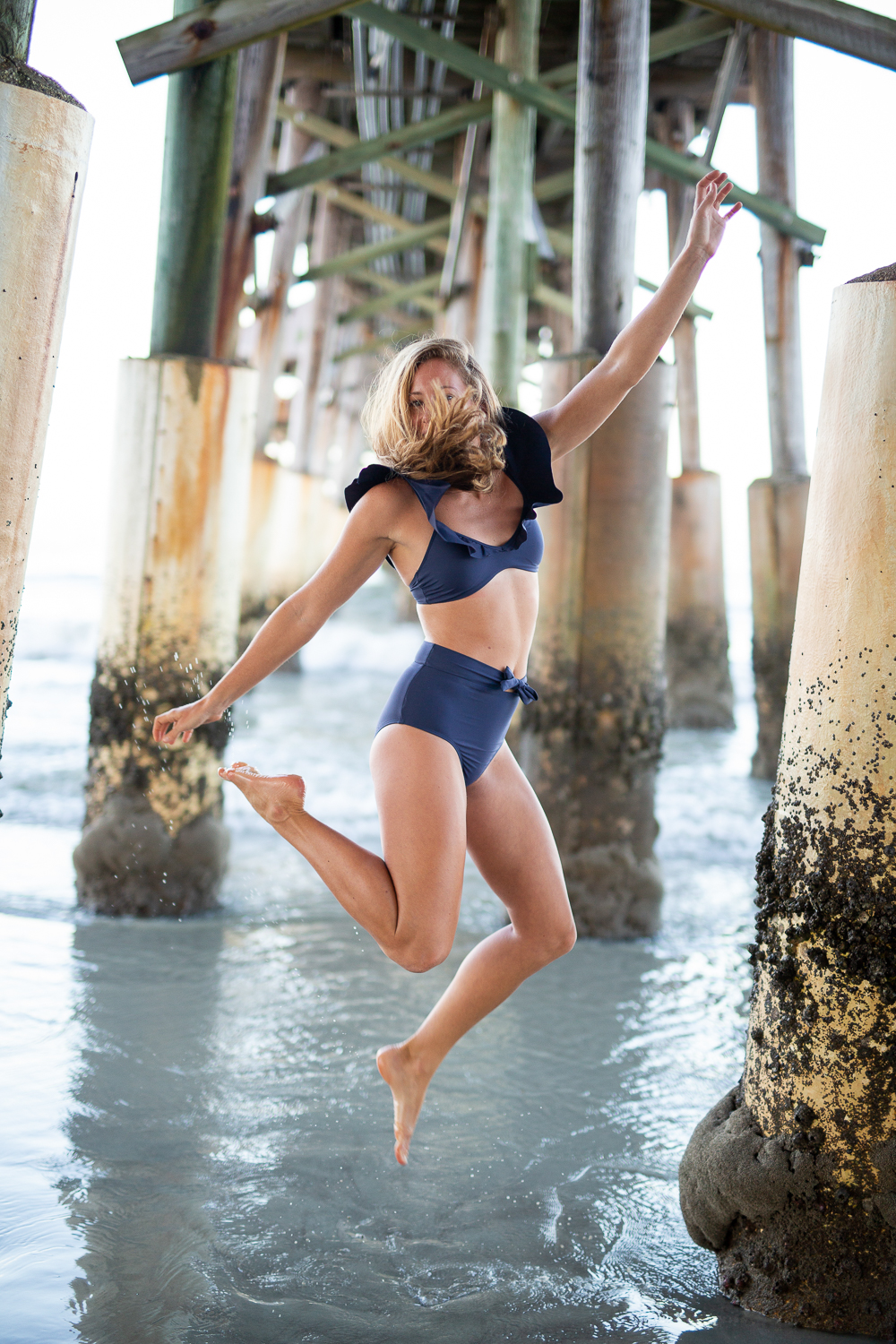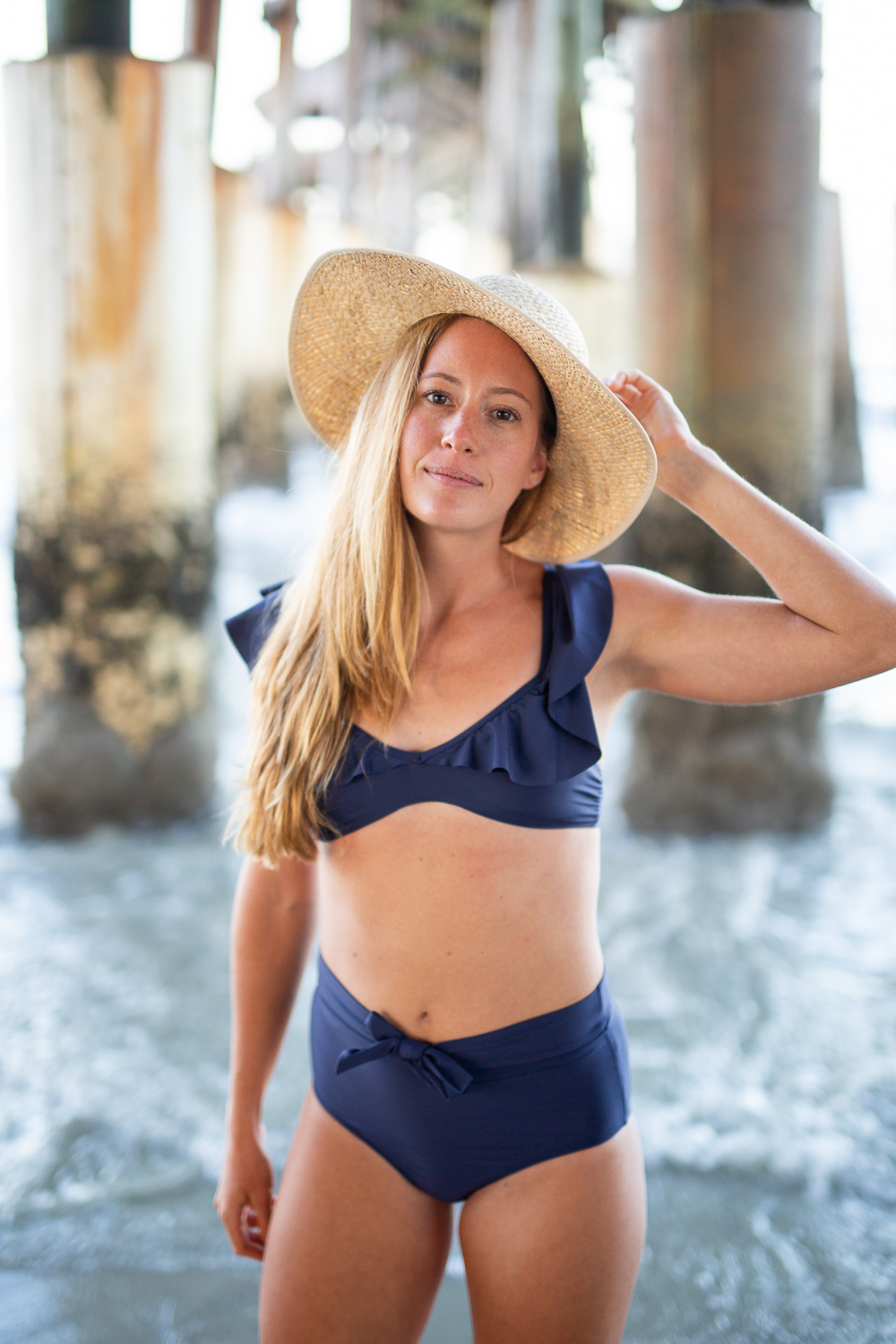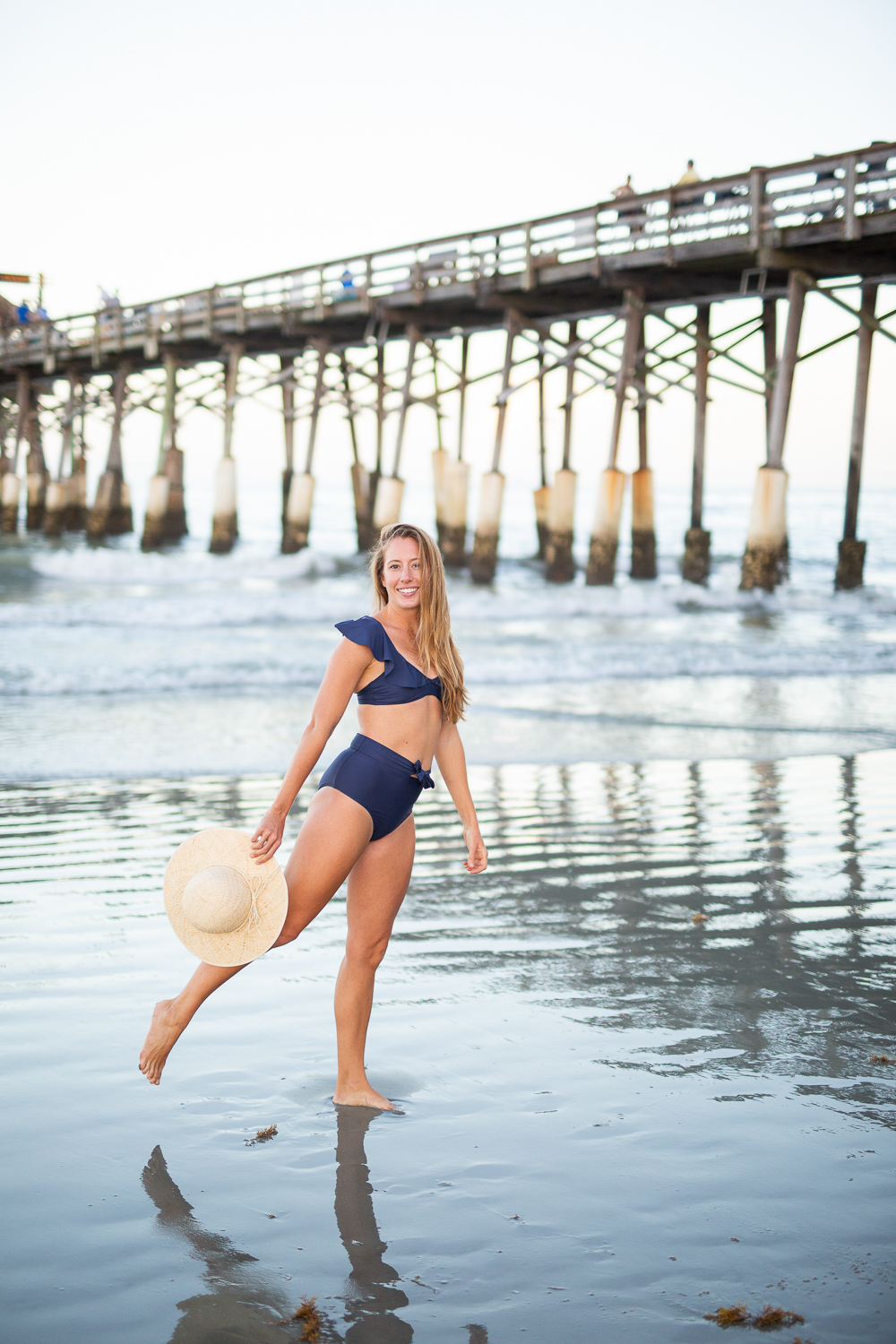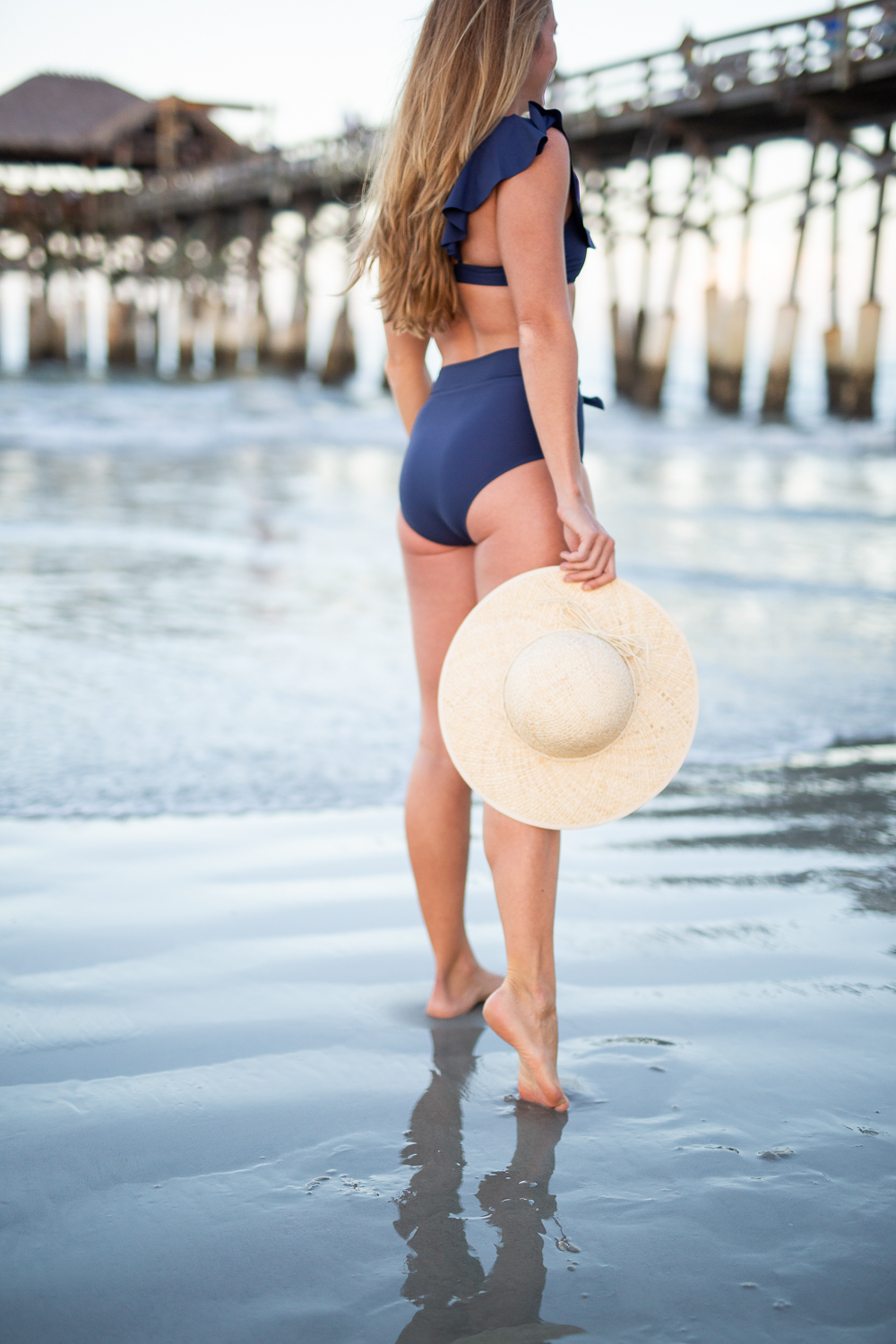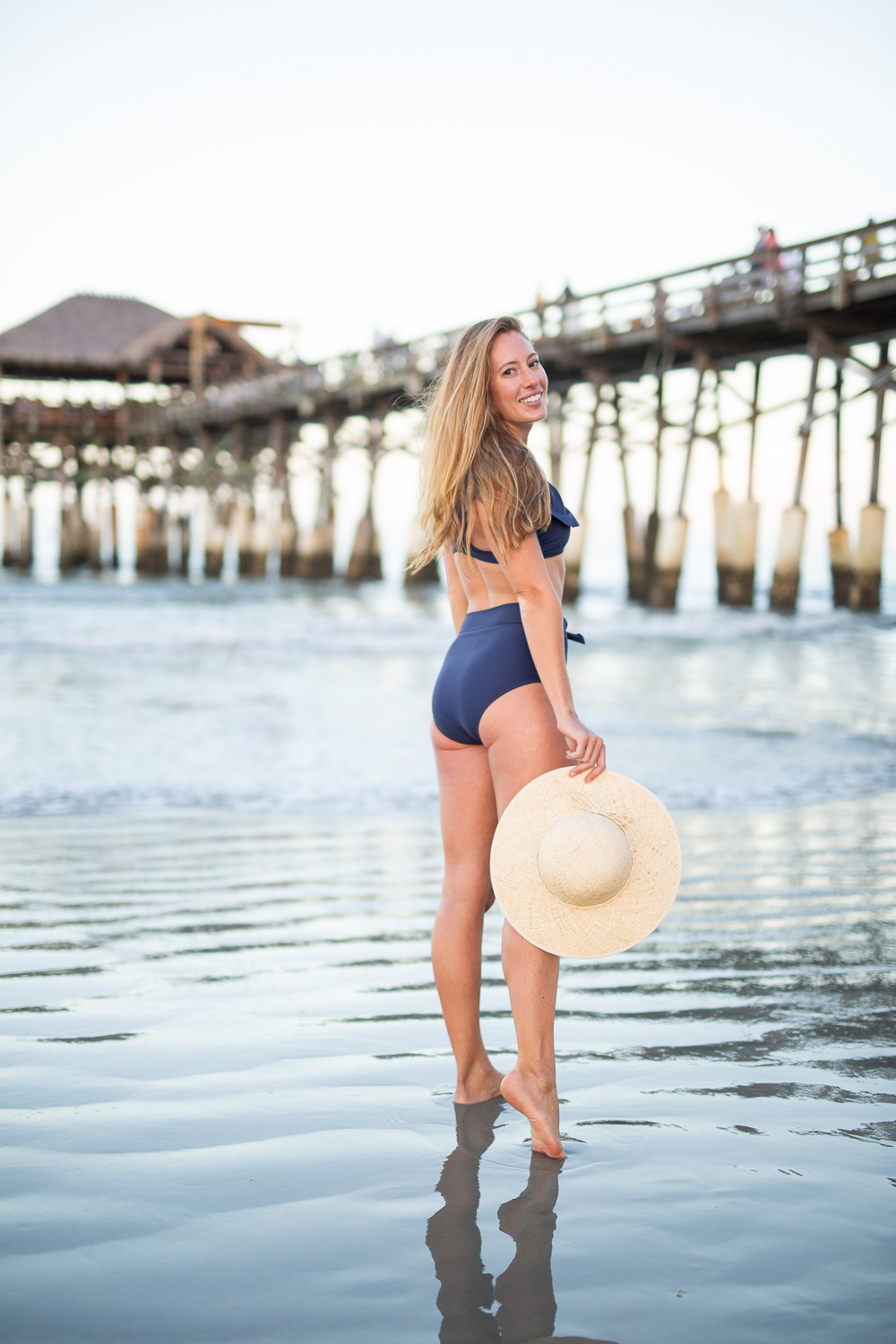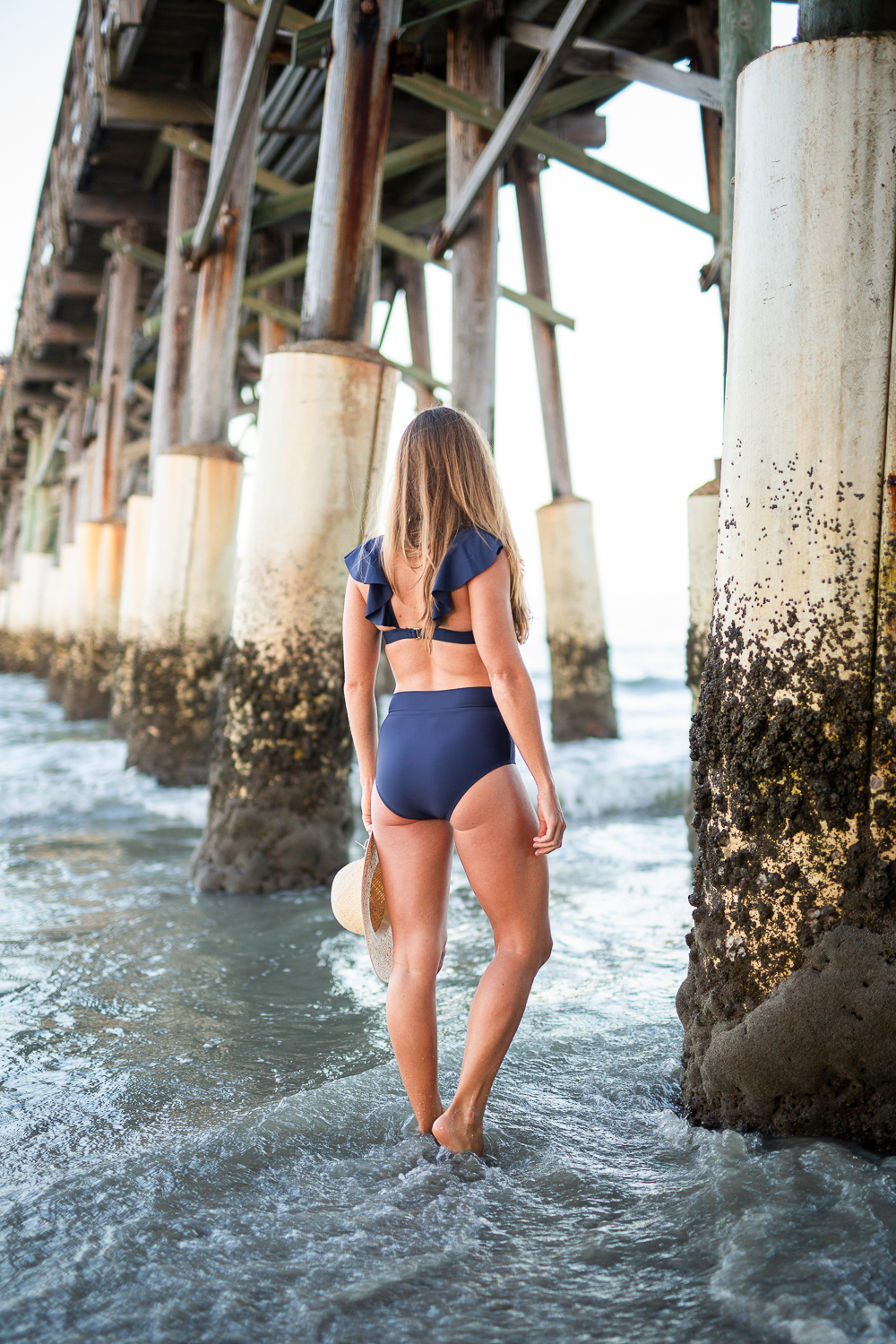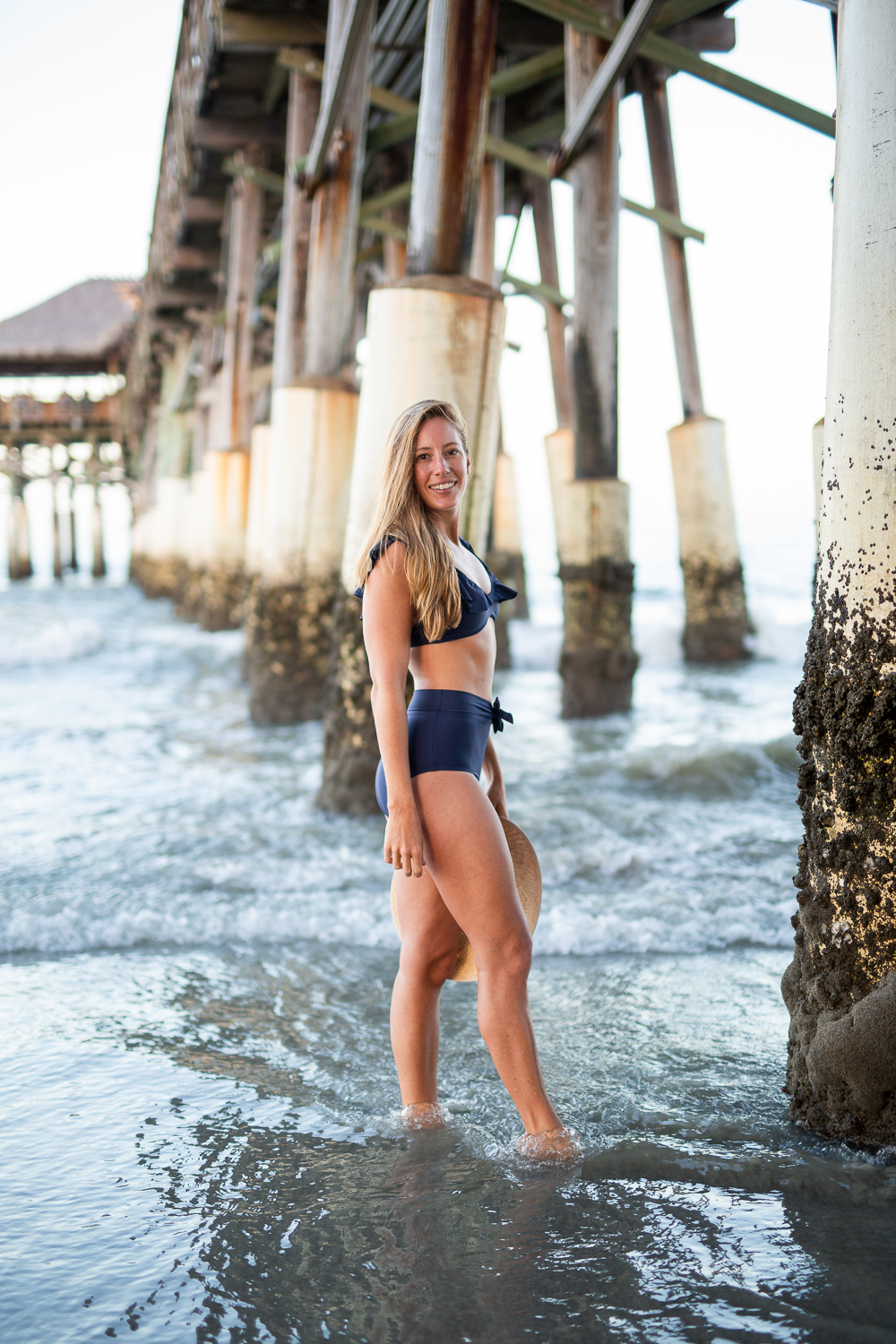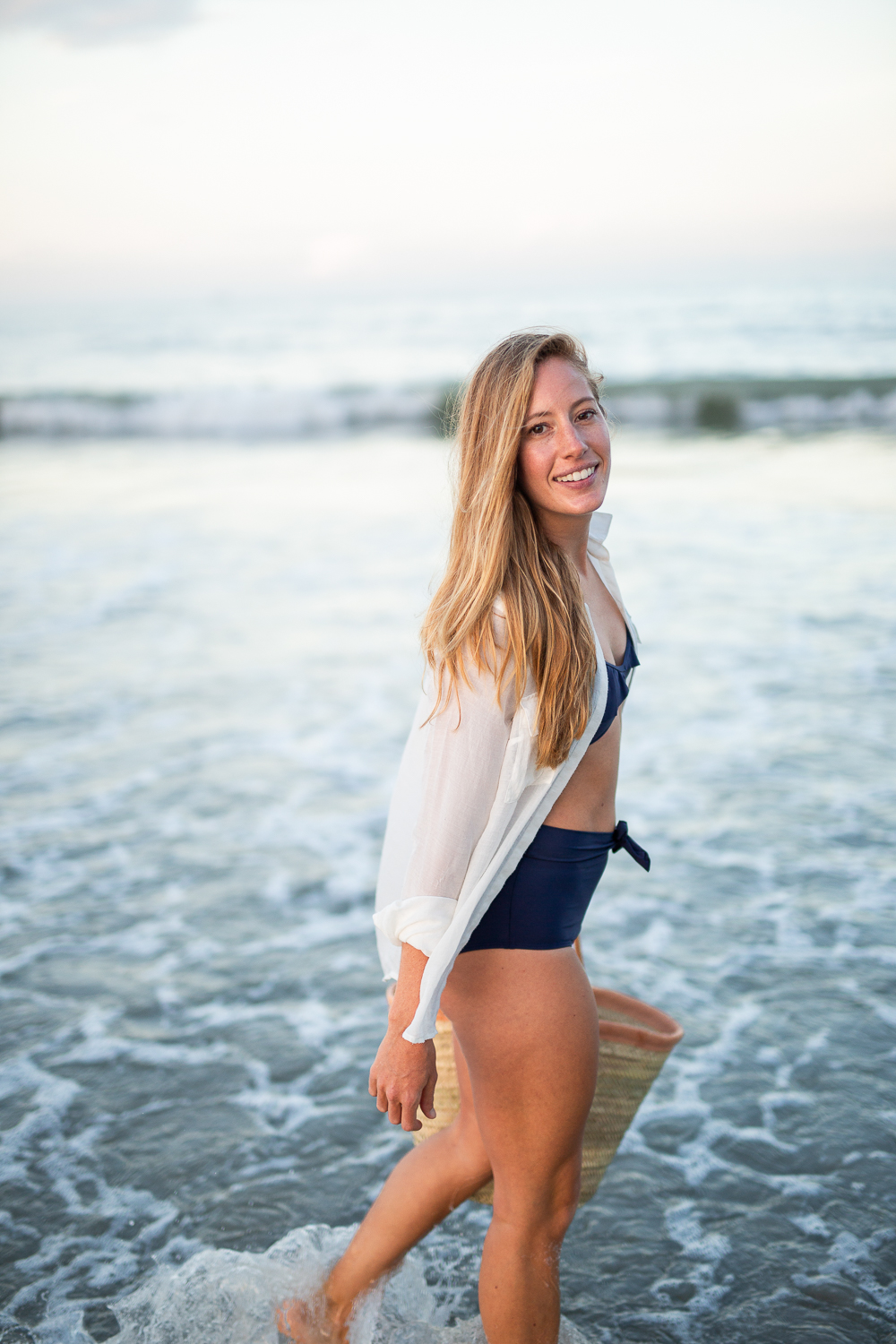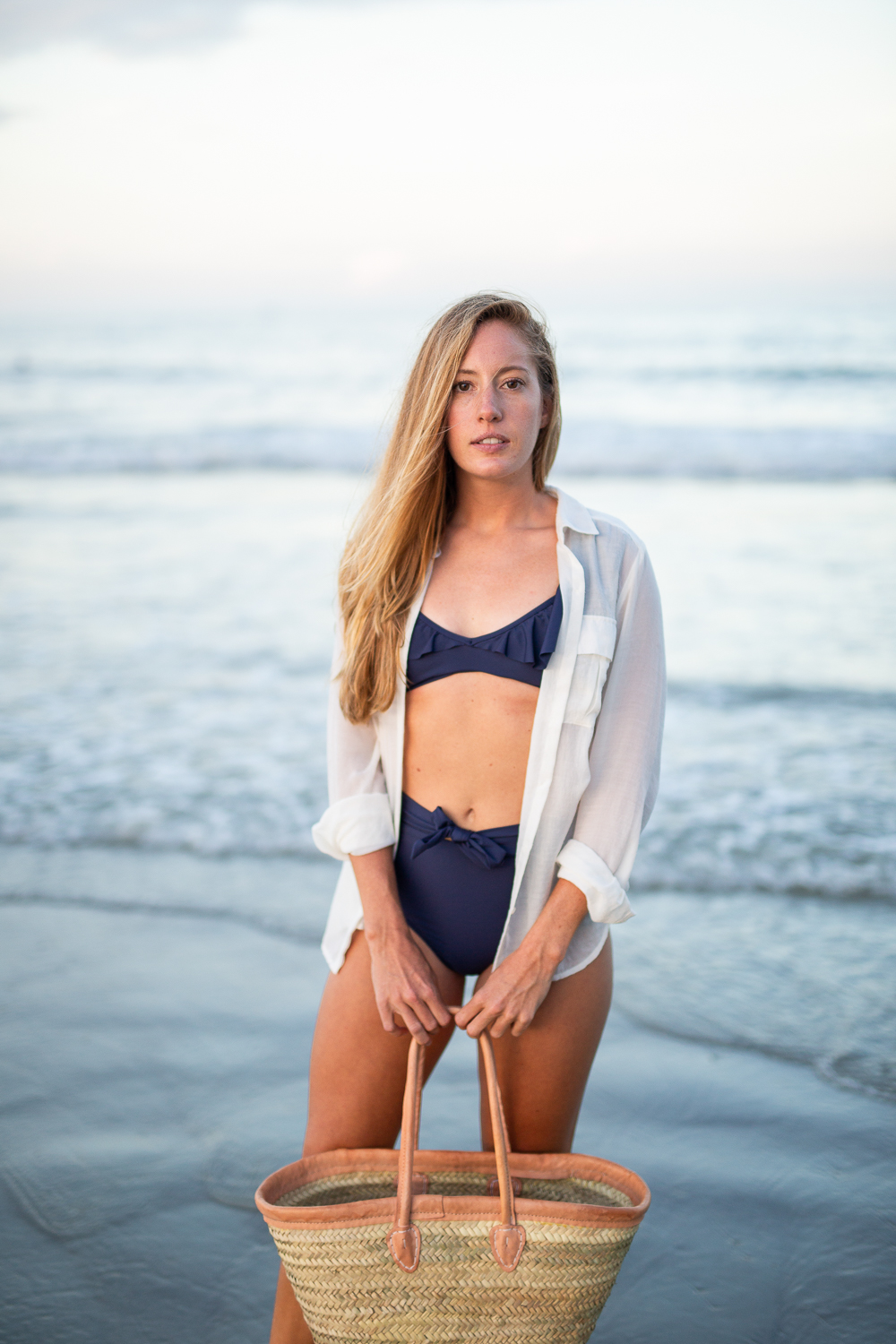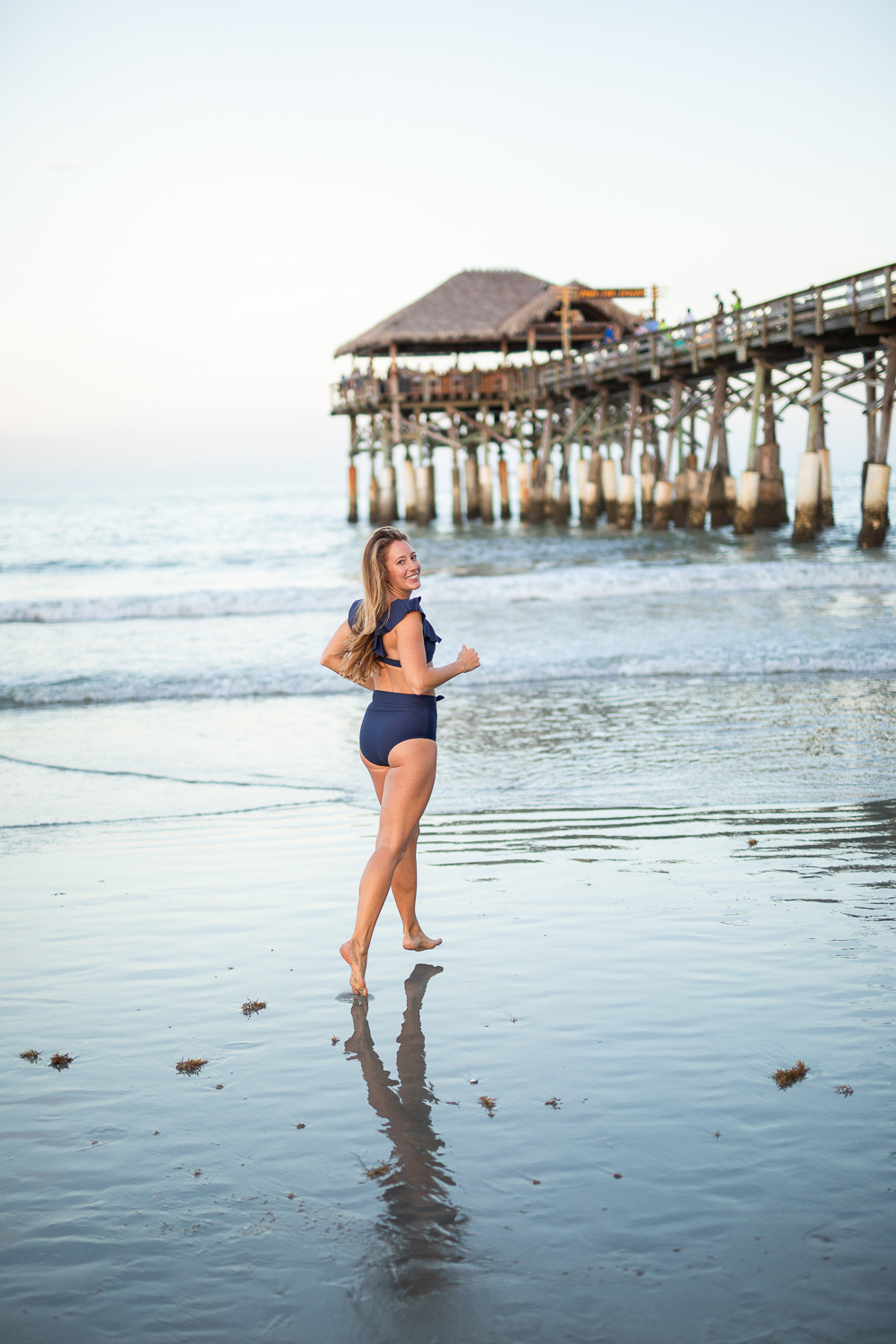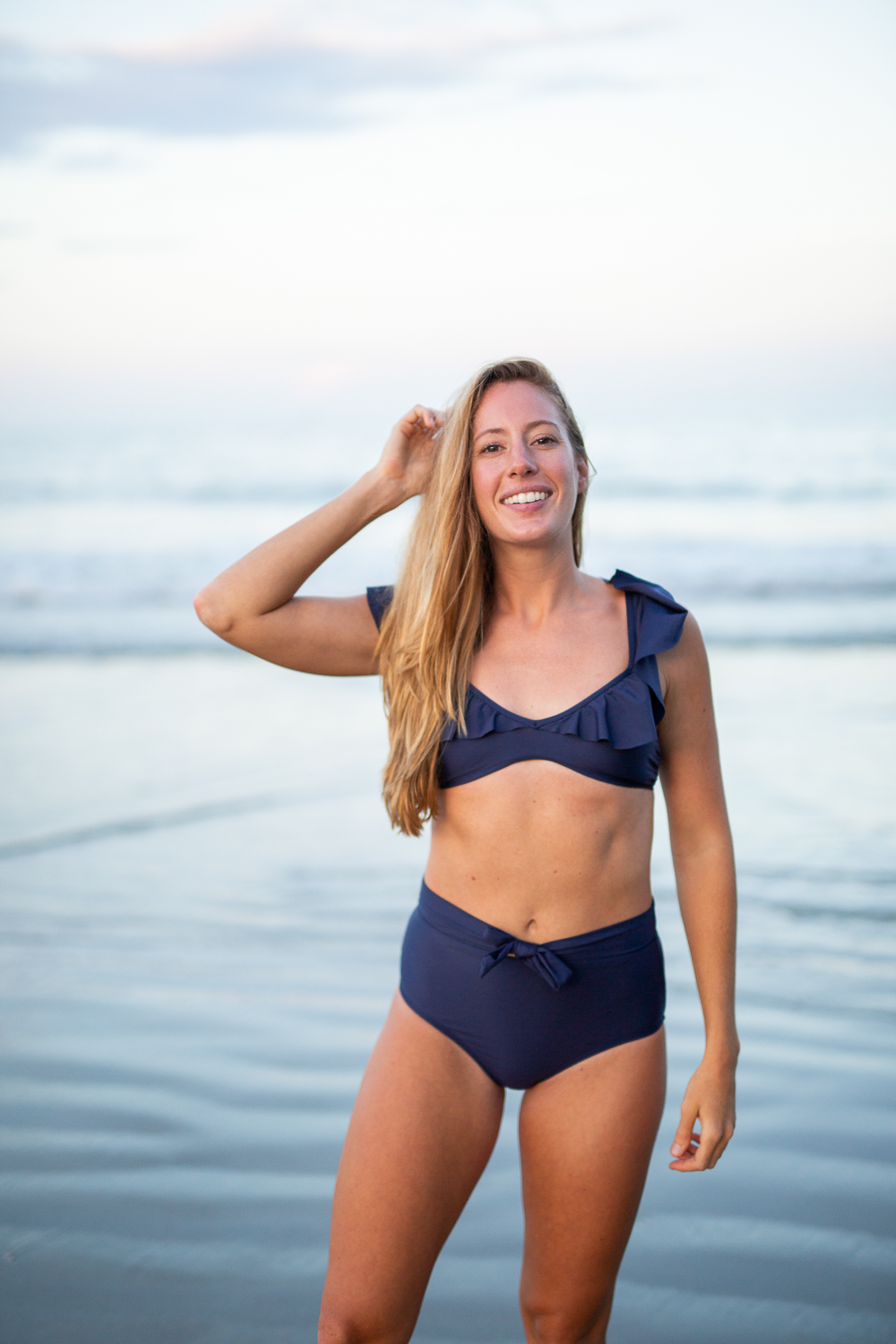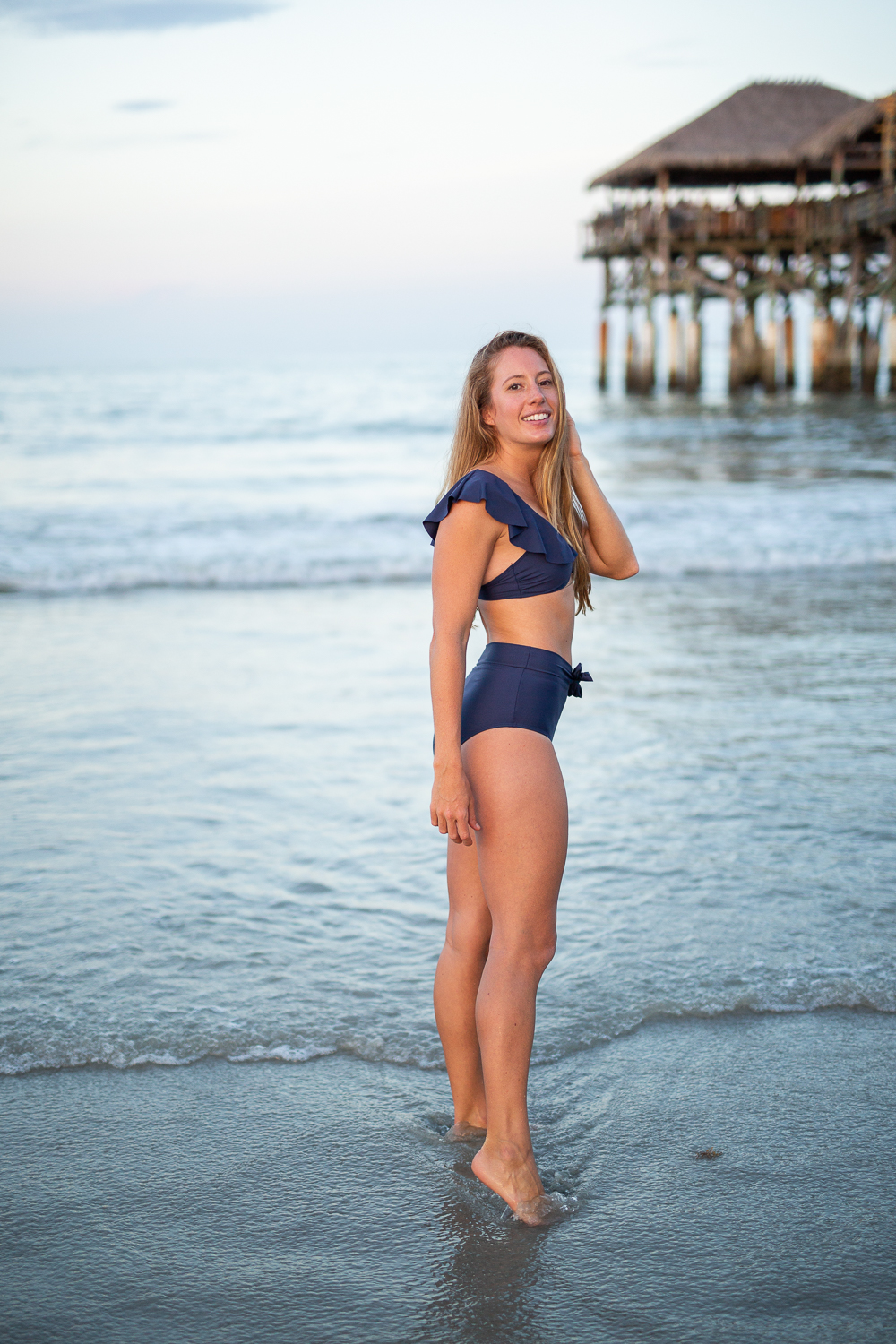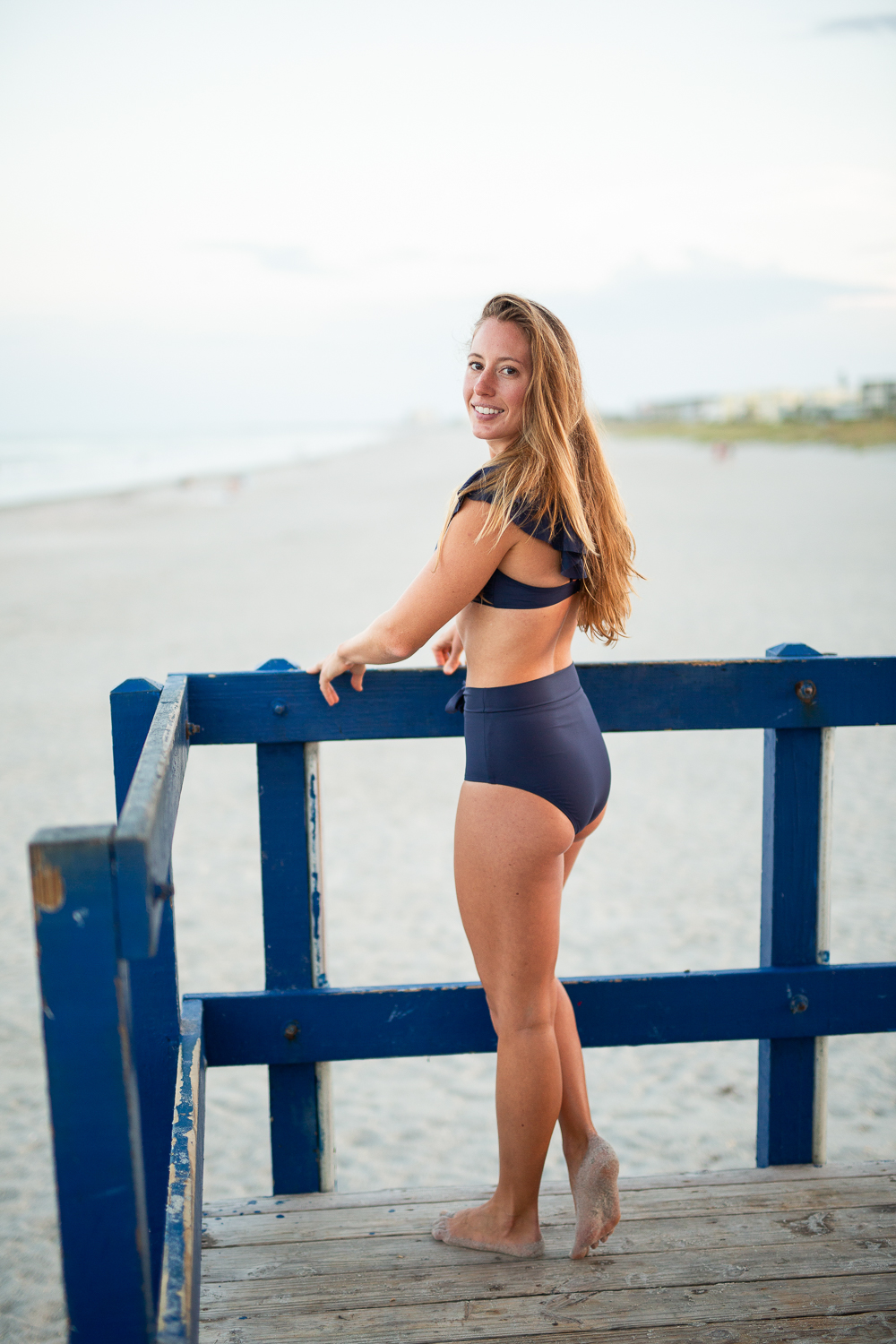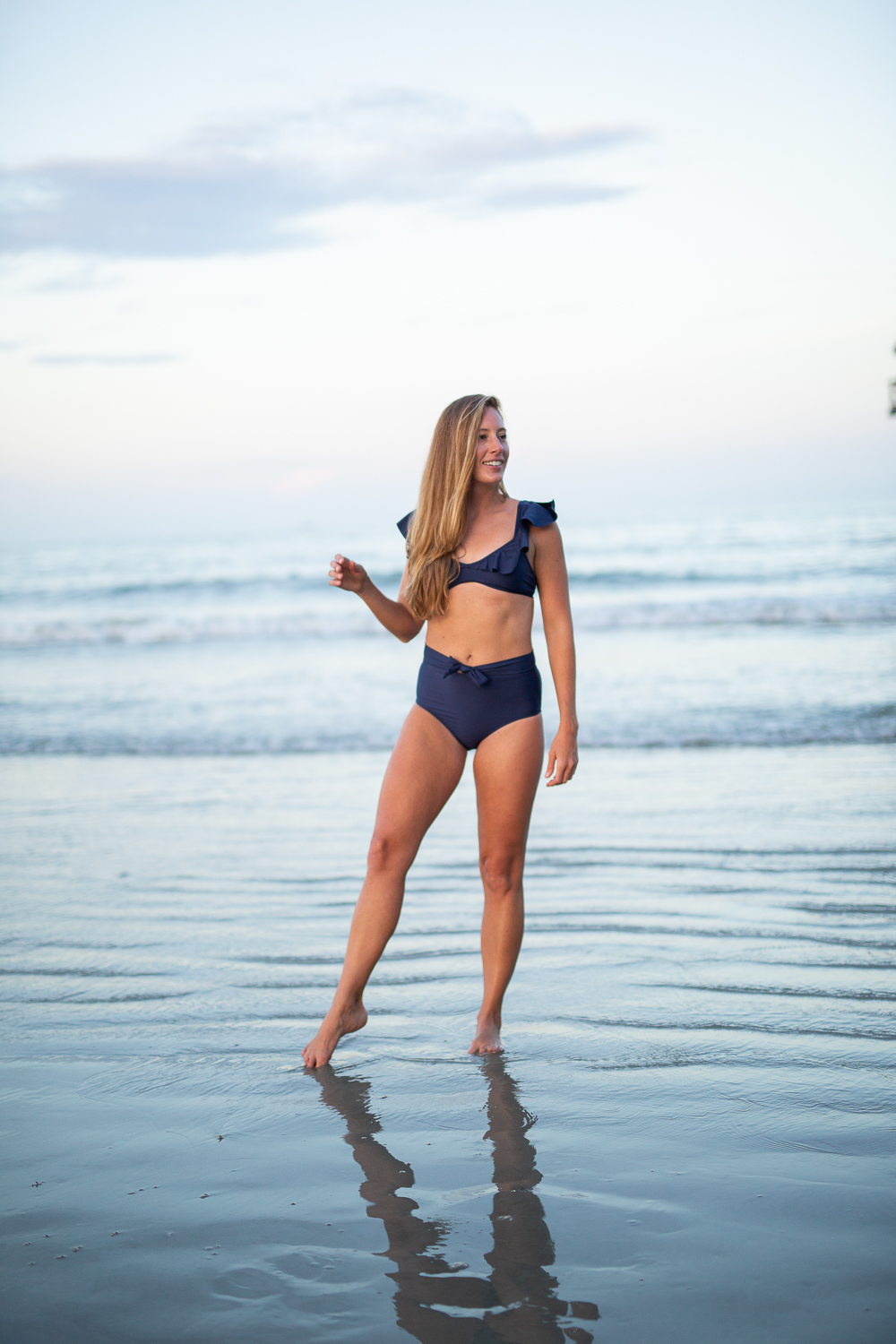 Similar Swim Top / Similar Swim Bottom / Similar Hat
How beautiful are these photos that Isaac Dean Photography took?! Taking photos in bikinis is a funny experience. There were at least a hundred people standing around on the busy pier and here I am, posing away acting like all is normal. But I honestly feel so beautiful in a swimsuit! No matter what shape, size, color or whatever, we all can be so extremely hard on our bodies, myself included. When you have a thousand photos of your body close up, and you see very pimple, grey hair, jiggle (trust me, saving those running photos to LOL at later) you learn to accept yourself exactly as you are.
Gosh, I could literally buy way to many swimsuits than a girl could ever need. I love love love all the nautical inspired swimsuits that come in red, white and blue hues and patterns! Even though swimsuits are not exactly timeless or last forever, I am always drawn to swimsuits that have a classic and feminine vibe. High waisted swimsuits make me feel like I'm channeling my inner Marilyn Monroe or retro girl and love it!
Now, I can't keep this swimsuit style for myself, there's so many cute styles that I love. Besides the one I'm wearing, my second favorite suit I found is a red, white and blue striped one from Aerie (top and bottom here), under $25. Another striped option is from ASOS that's perfectly classic! I can't believe I don't own a white swimsuit but this white scalloped two piece set under $50 set looks so elegant. For those who love gingham, J.Crew has the cutest gingham set (top and bottom here) and I adore their floral high waisted swimsuit is their signature Liberty print (top and bottom here). I hope to bring you all more swimsuit content because it seriously brings me so much joy talking about swimsuits ha!
Shop High Waisted Swimsuits
Recent Posts:
Where to Shop for Cute and Affordable Swimsuits
The One-Piece Swimsuit I Wore in Hawaii