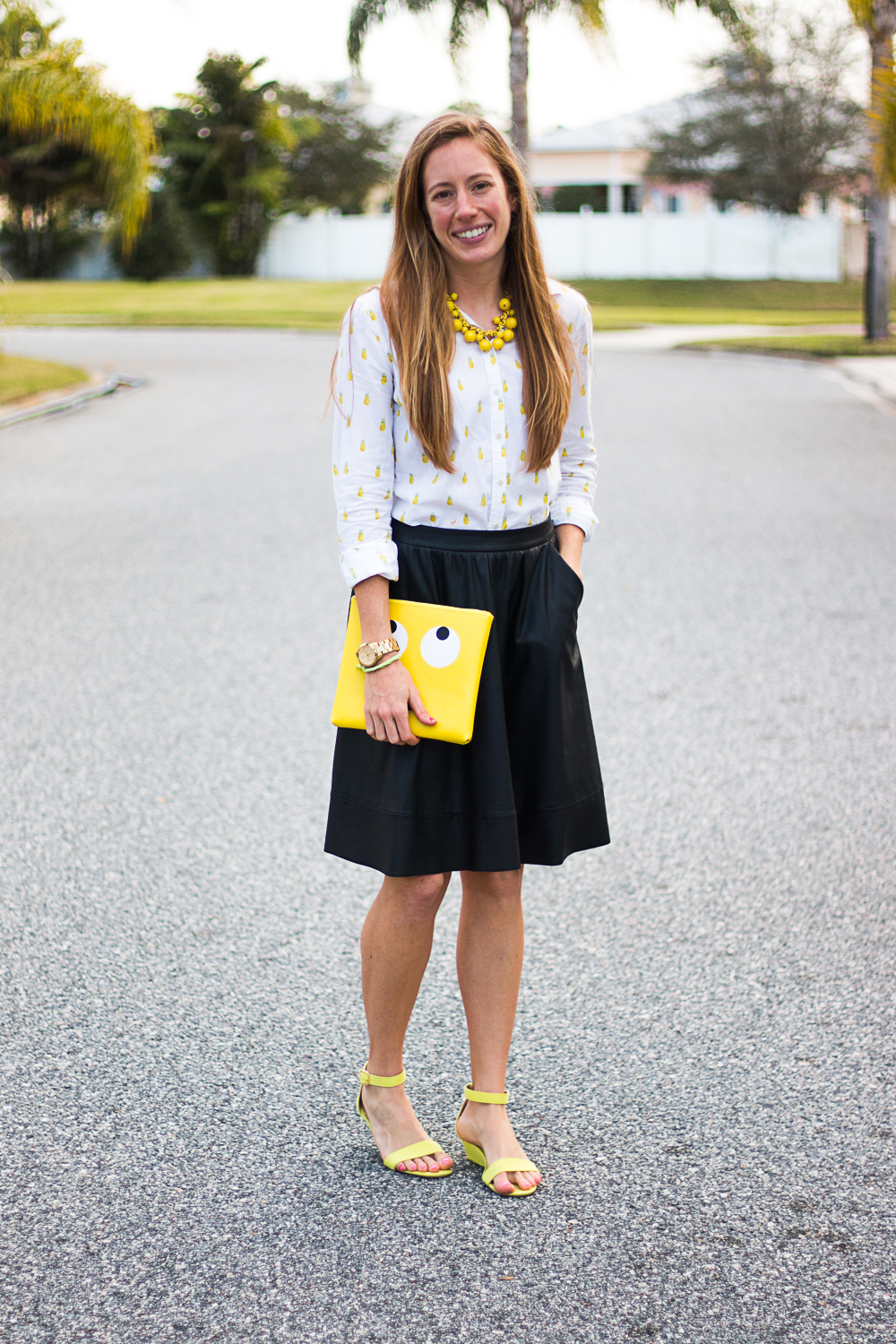 Target Pineapple Top (similar), Nordstrom Skirt (similar), Studio DIY Clutch, Old Navy Shoes (similar), Fossil Watch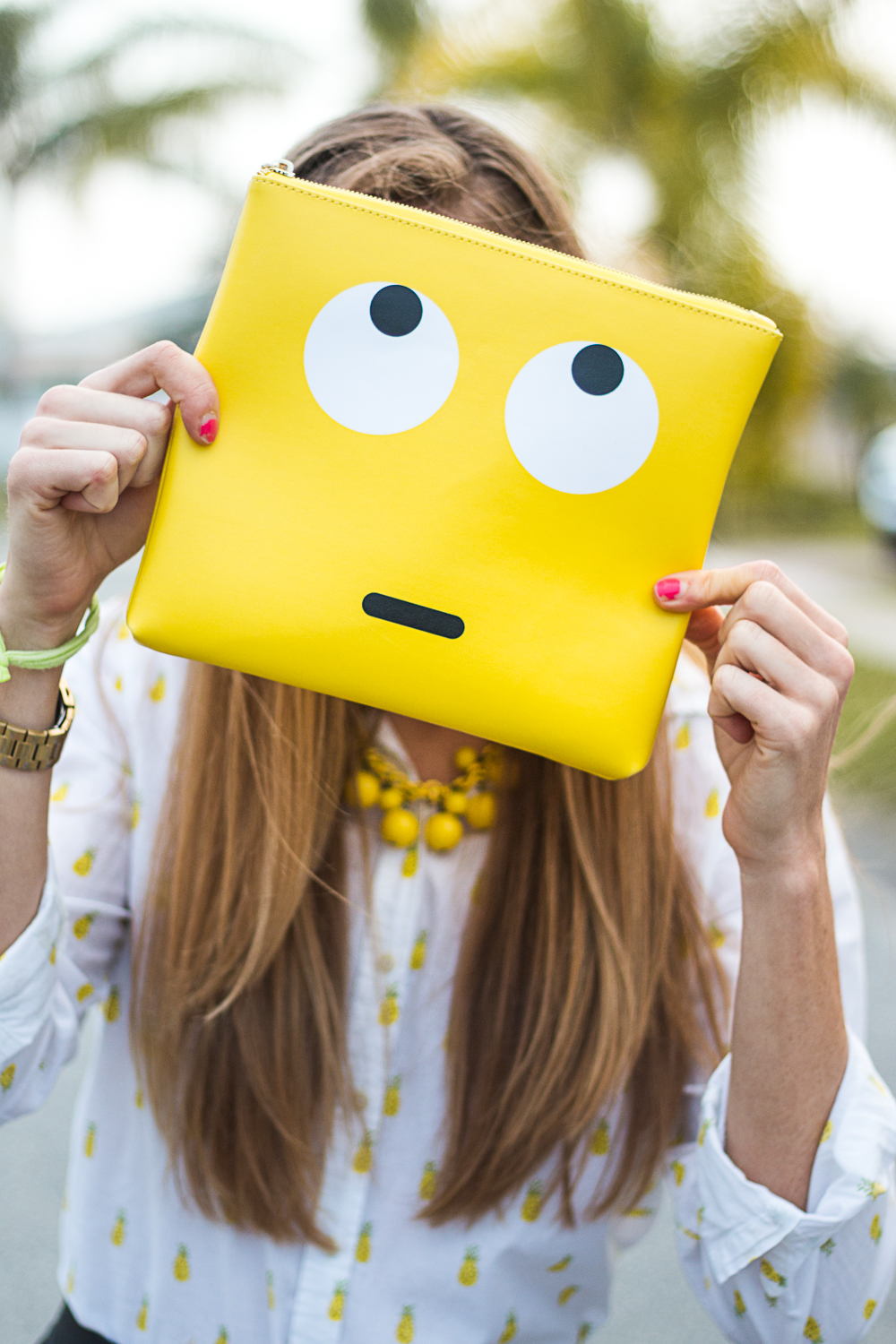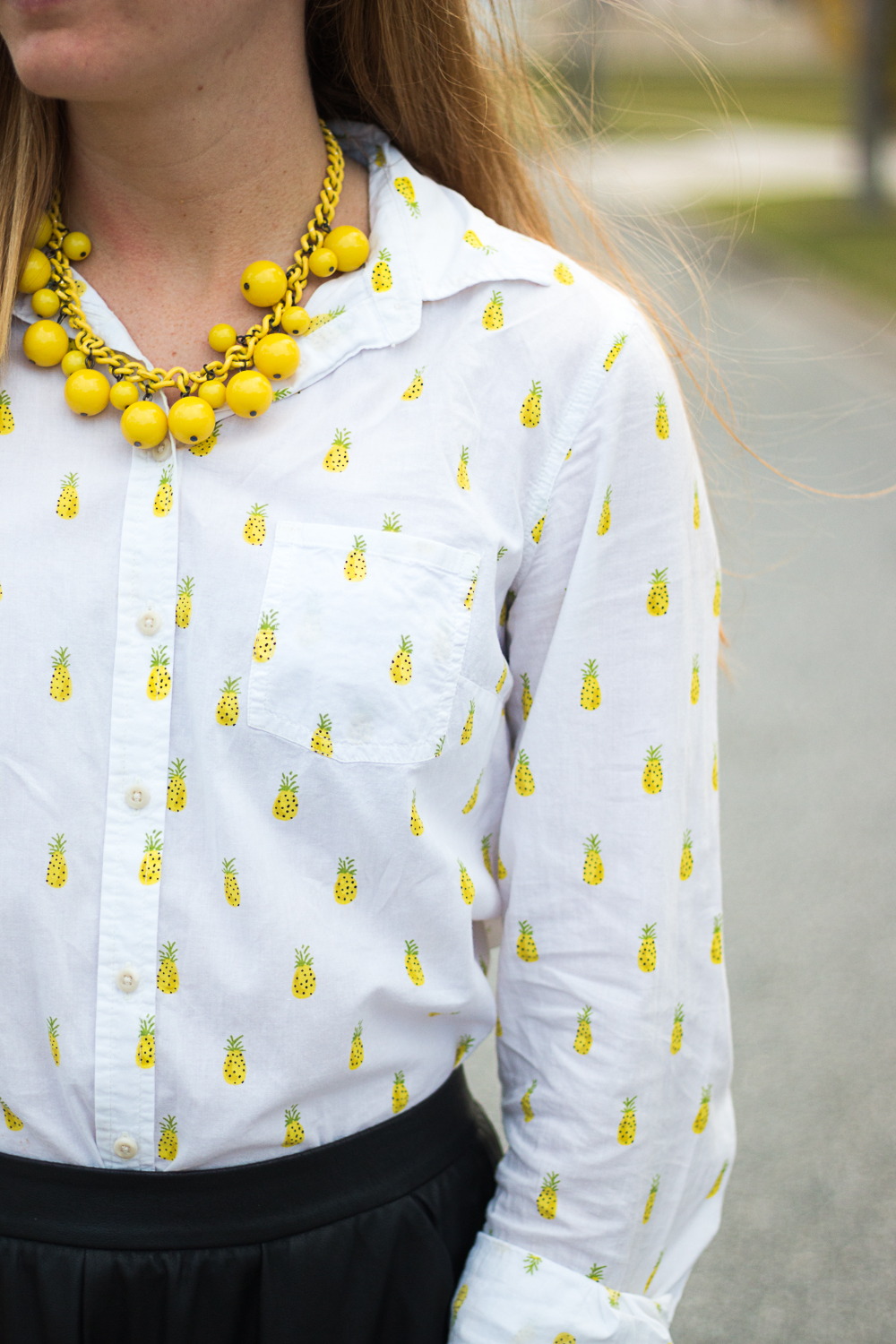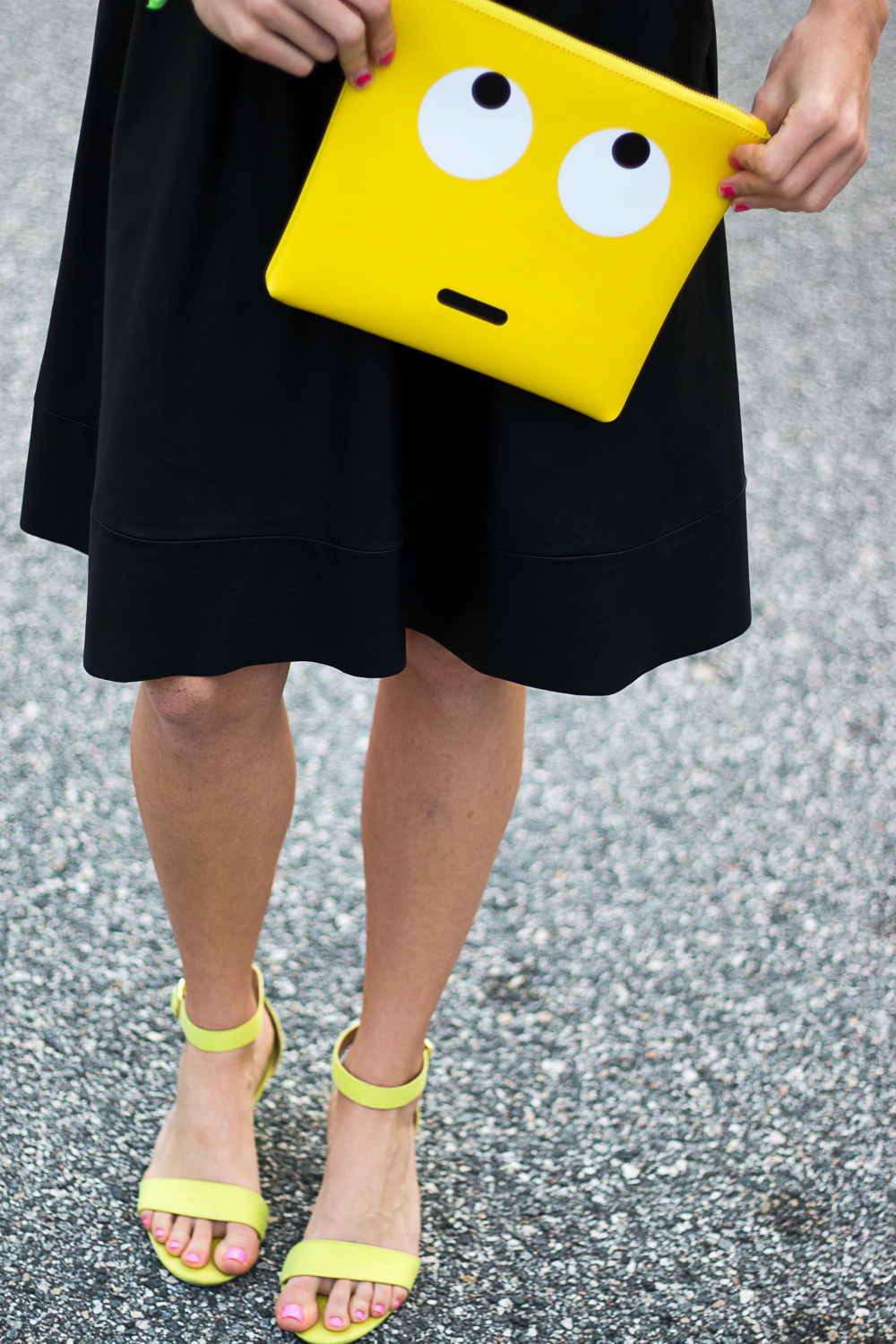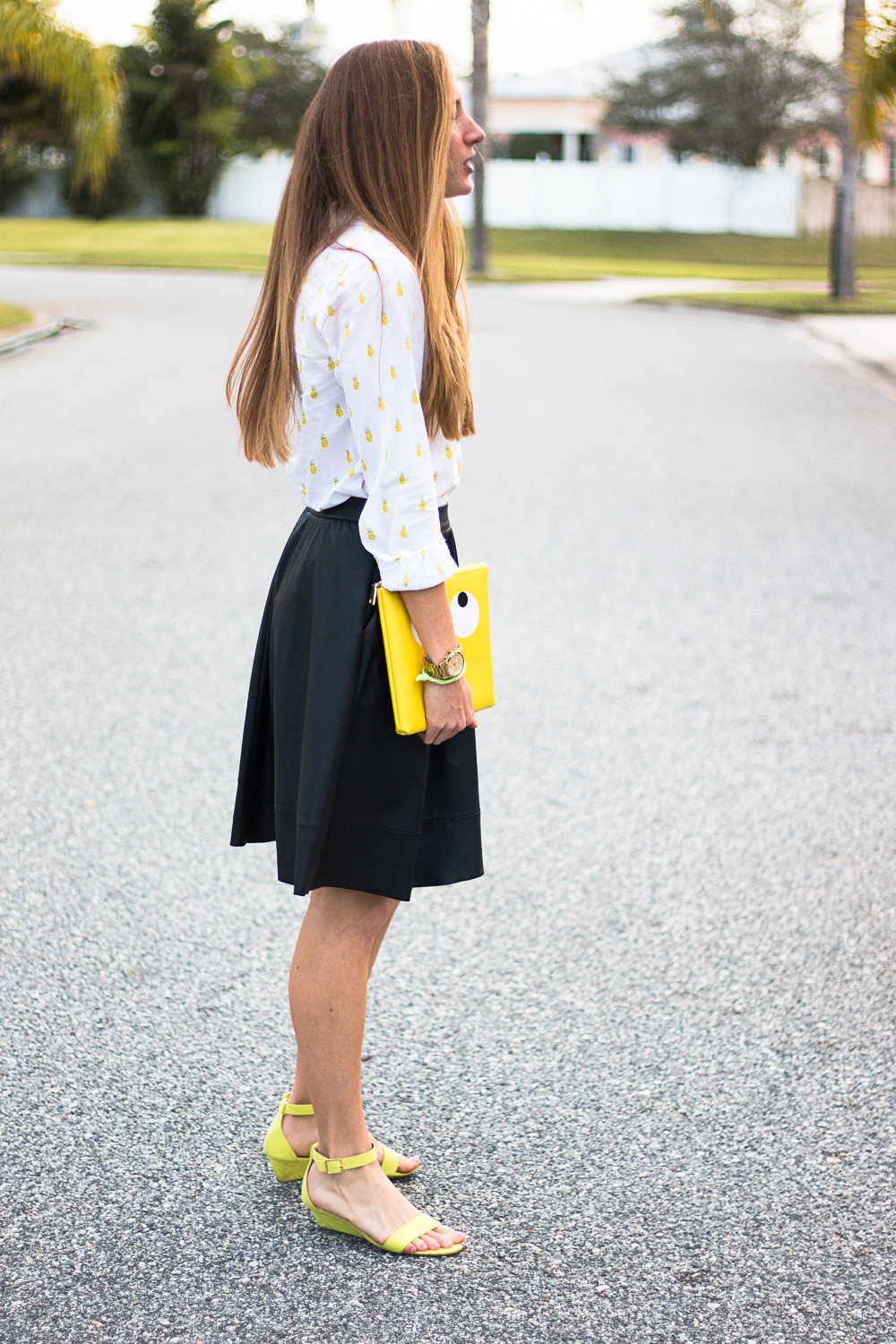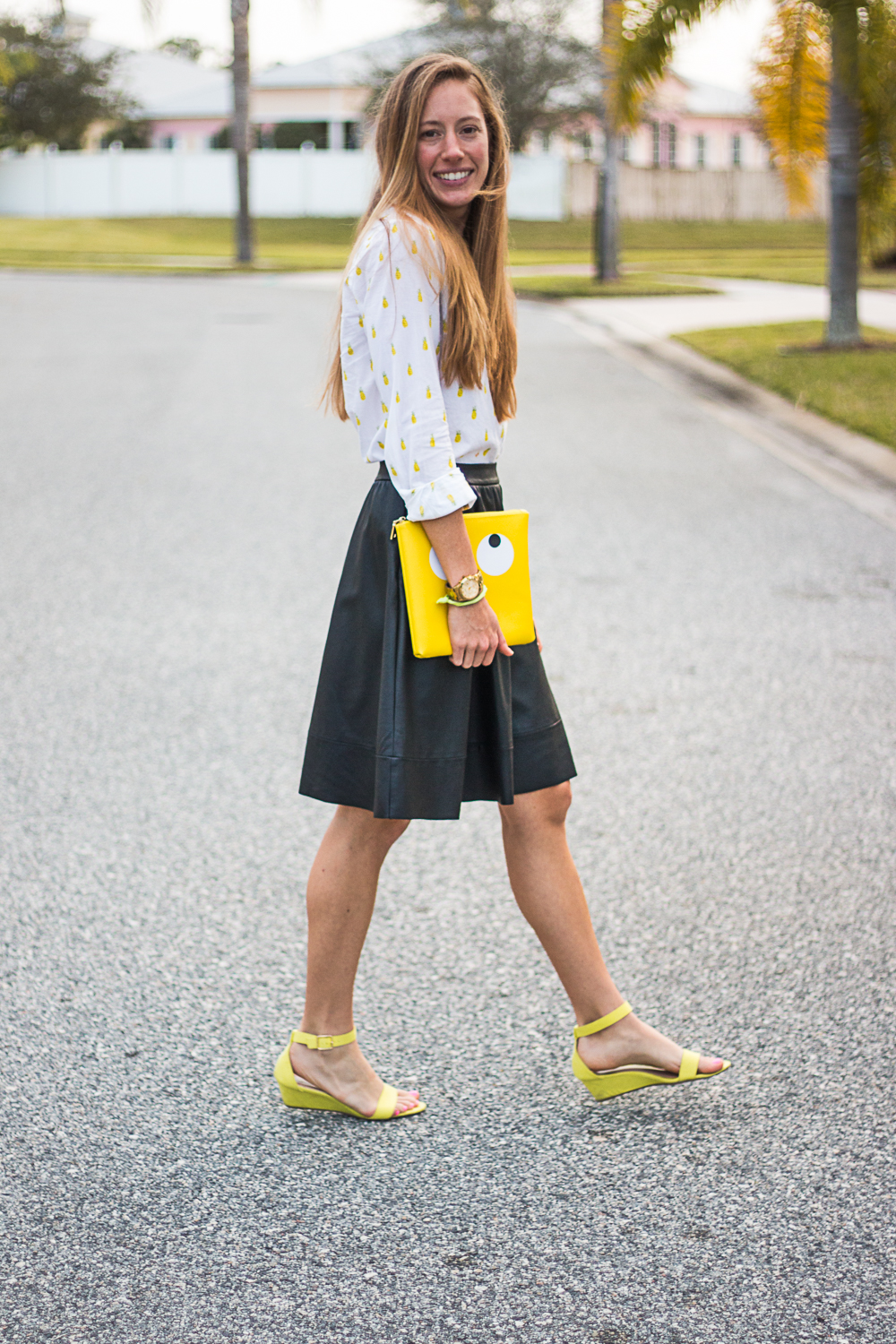 Outfit Details:
Target Pineapple Top (similar)
Nordstrom Skirt (similar here and here)
Studio DIY Clutch
Old Navy Shoes (similar)
Fossil Watch
This is what I call my, "Don't Roll Your Eyes At Me" emoji clutch. Isn't it the coolest and most unique bag ever? When Kelly of Studio DIY first introduced her new Clutch subscription, I jumped right on it. Once you sign up, you pay $20/month and at the end of each month, they send you a clutch in the mail! I was hesitant at first because I knew I didn't need 12 new clutches lol! What on earth would I do with those?
I figured if I didn't like the clutch, I could just cancel my subscription. Once I received my first clutch in the mail, I was so impressed with the quality and fun design. The great thing about the clutch is the zipper works fantastic. I can't tell you how many times I've bought bags only to have the zipper break or not work properly. So far I have gotten a taco and avocado clutch and the emoji clutch pictured above. Both are different sizes and have slightly different textures. The next clutch I will be getting in the mail is clear pink plastic! These have been so fun to style with different outfits. I've used them for quick shopping trips to Target and going out to dinner.
I haven't decided if I am going to keep my subscription yet because I wan't to save for other things like a new camera lens. But I figured for now the clutches would be great presents for friends. If I receive a clutch in the mail and I think a friend would like it, I plan on stuffing it will little gifts and giving it away. To me a clutch is so much better than using a boring old paper gift bag!
Follow me on Instagram and Facebook!
Save