For a while I have wanted a pair of distressed black jeans, meaning the holier and ripped up the better. I had been on the hunt for the perfect pair but had not found ones I loved in the price range I wanted. During the past few months life got a little tough causing a little weight loss. If I undergo any sort of stress my body looses weight rapidly which resulted in none of my winter pants fitting. I had to buy all new pants this season (it may sound fun but I find it really frustrating I had to go down a size, when I know by next winter I will gain the weight back and my new pants will no longer fit). I was really excited when I found these black high waisted pants from American Eagle.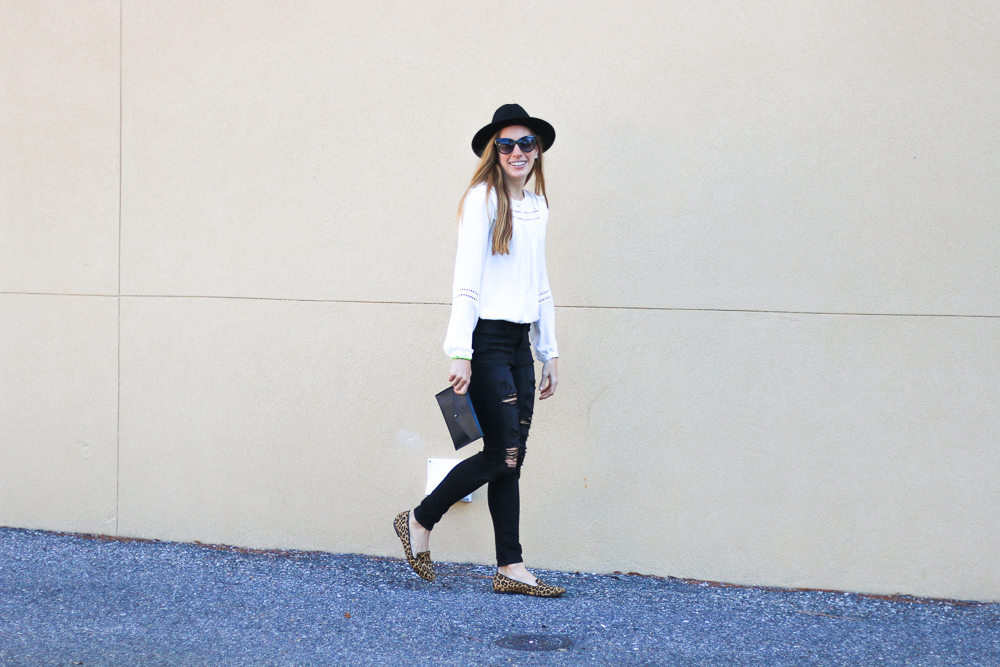 LOFT Top
American Eagle High Waisted Black Jeans
Parker Clay Clutch via my Causebox
Old Francesca's Loafers
Lucky Brand Hat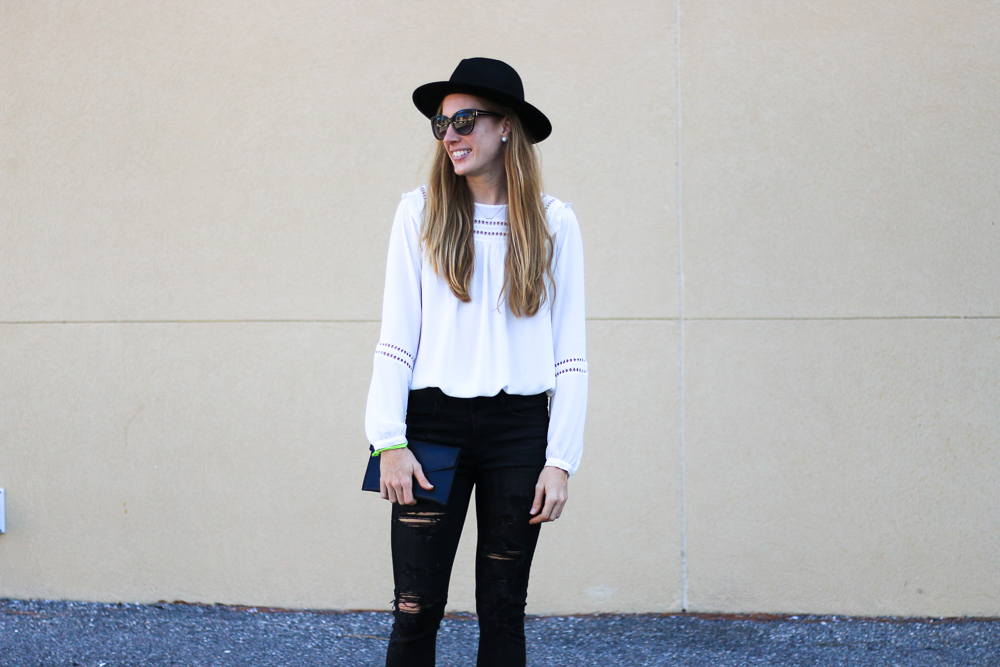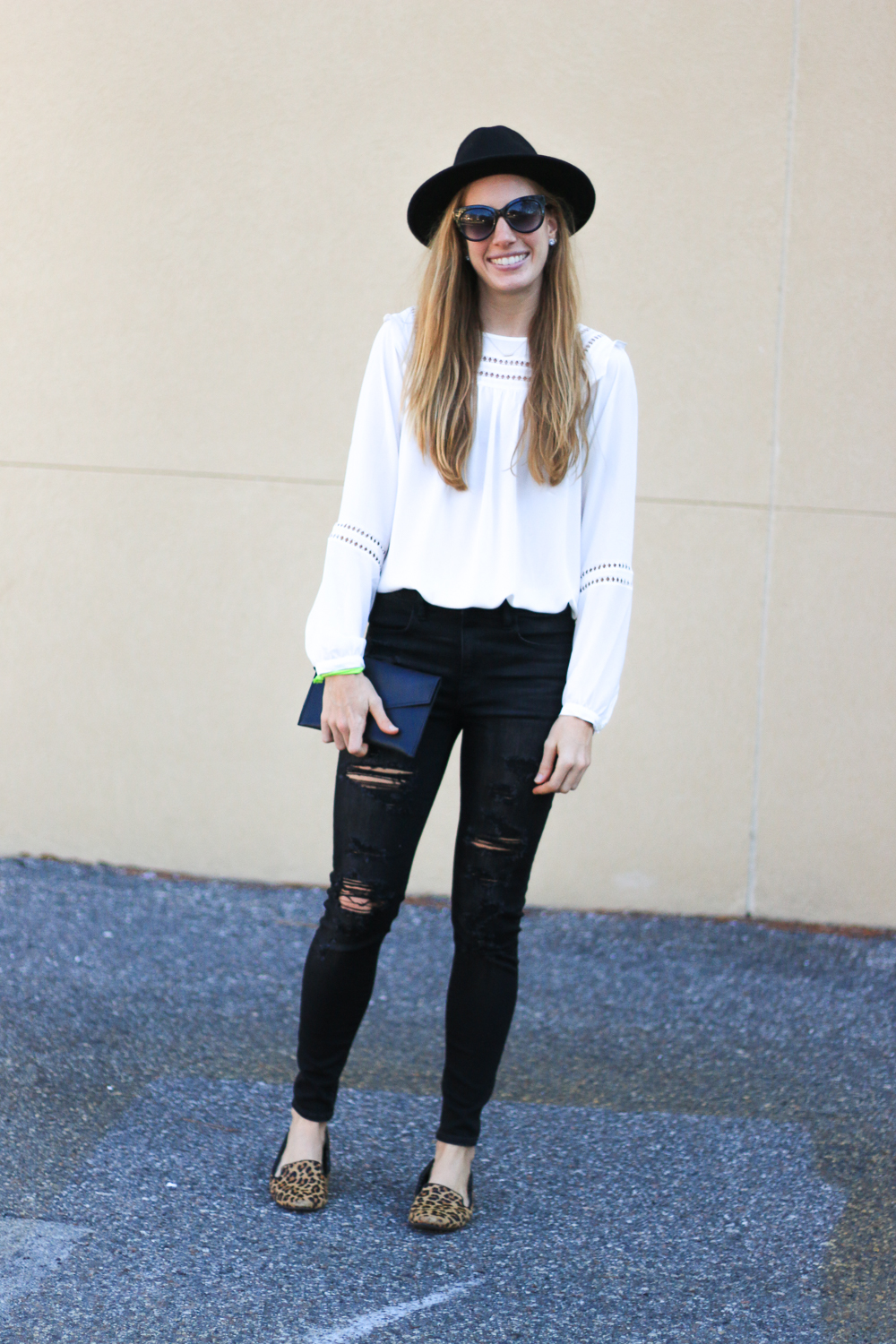 I ordered the pants in a size 6. Since I plan on gaining back the weight I had lost (only about 4-5 pounds), I knew I could squeeze myself into a 4 but I am so happy I bought the 6 because of the high waist. I cannot stand when my clothes are super tight, it hurts my stomach and gives me gas pains if my pants or skirts are to tight around my waist. You can't really tell these pants are high wasited in the photos but I would define them more as mid-waisted. I am tall and they still hit below my belly button but sit higher than my jeggins from AE.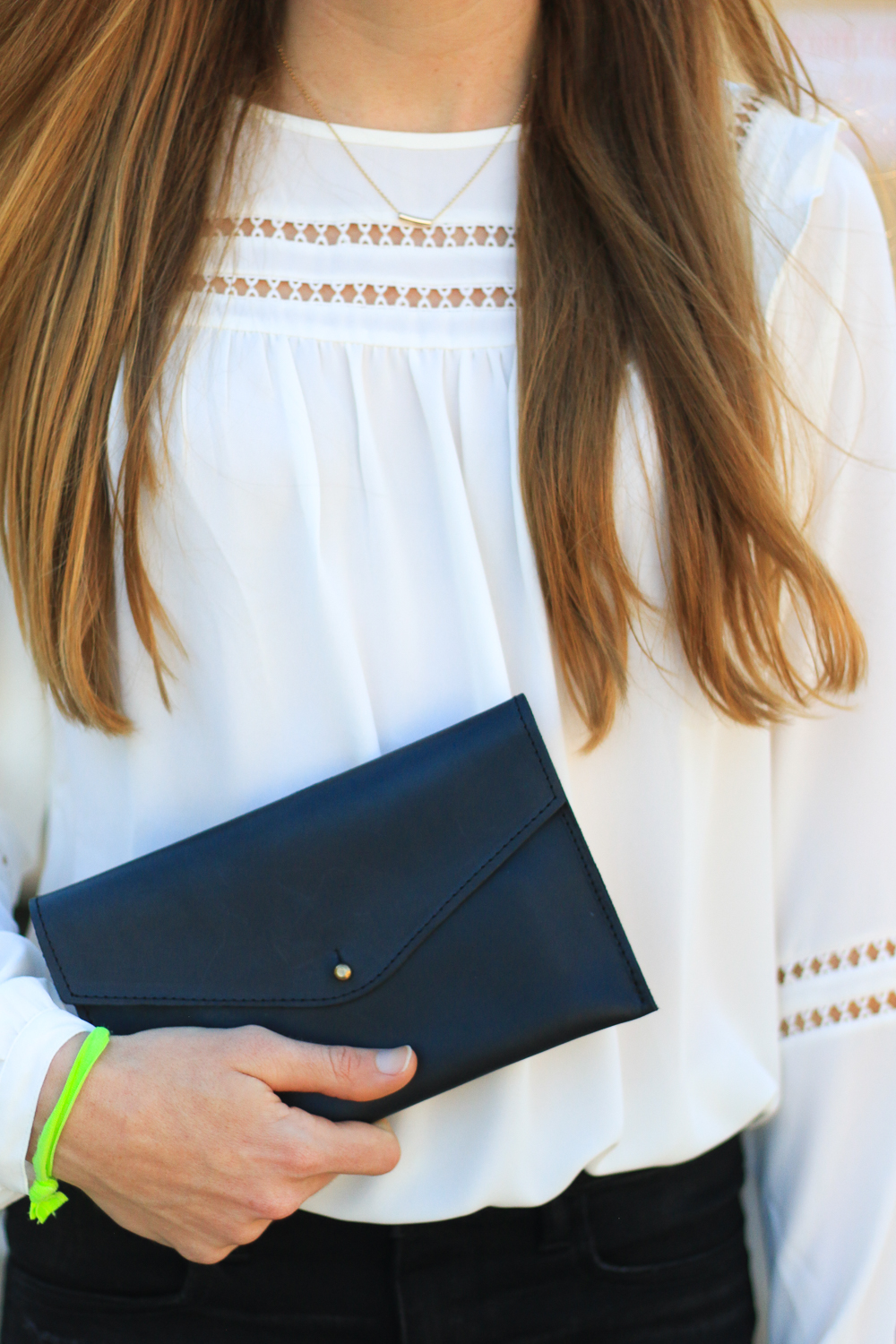 Similar Dogeared Necklace from my Fall Causebox!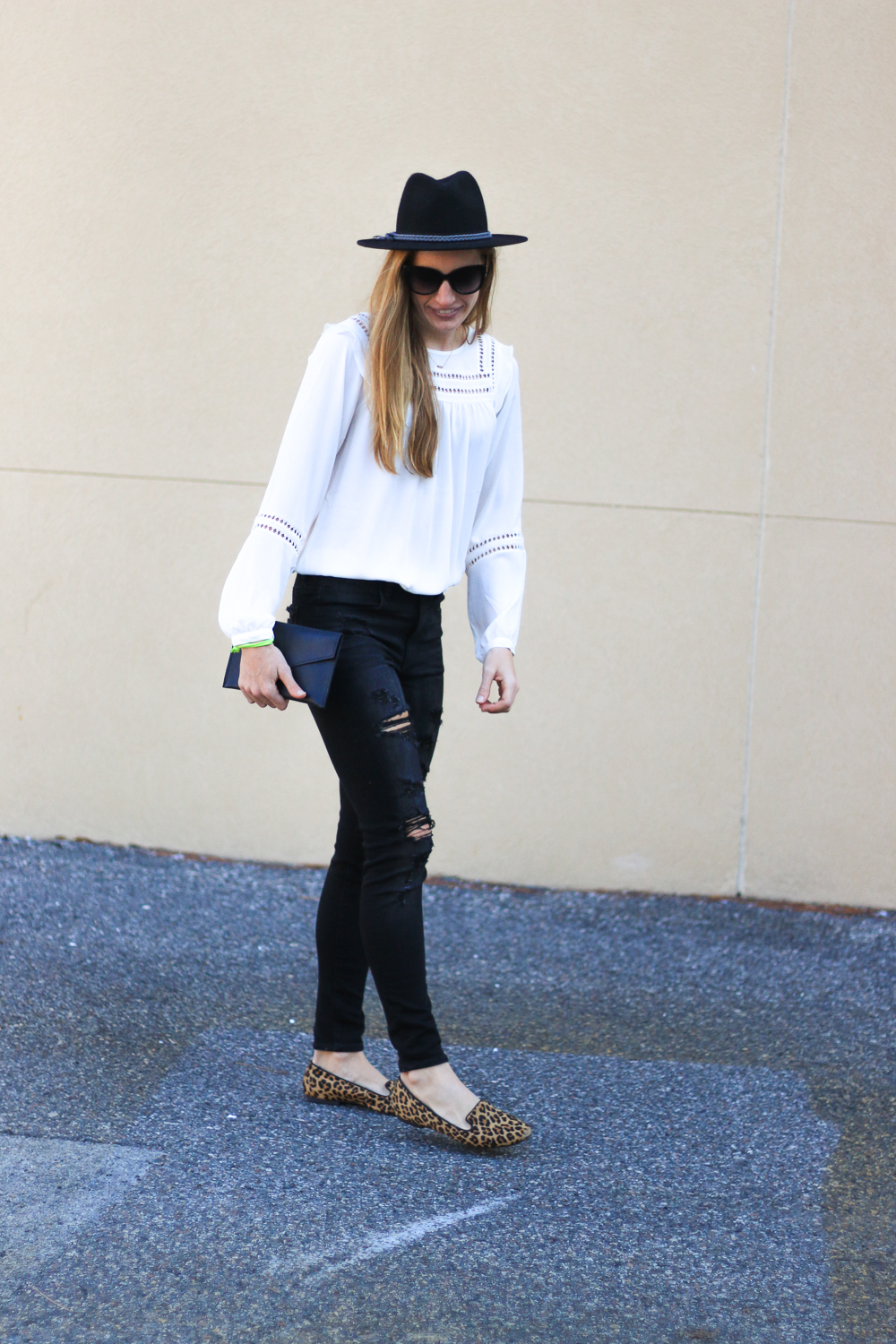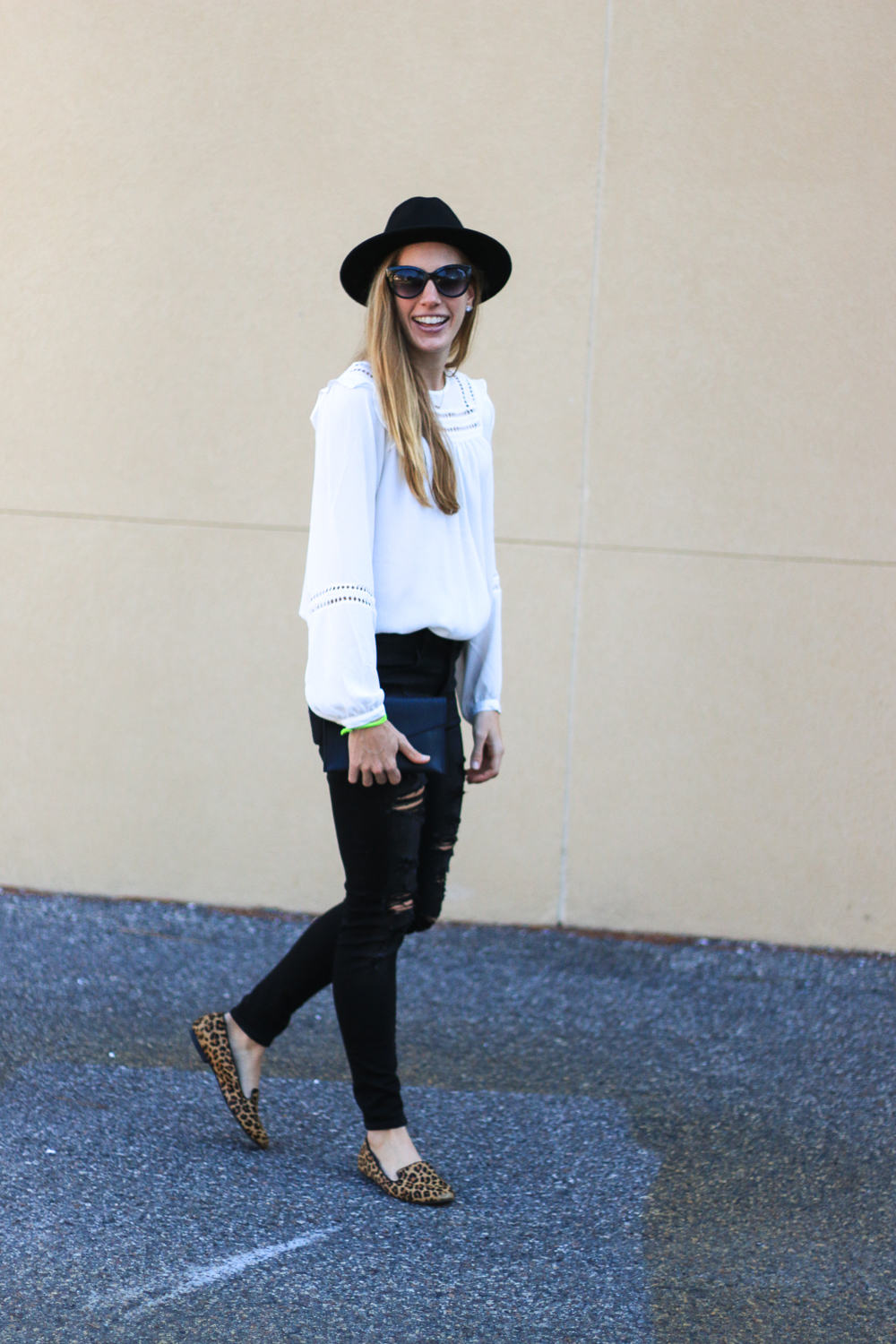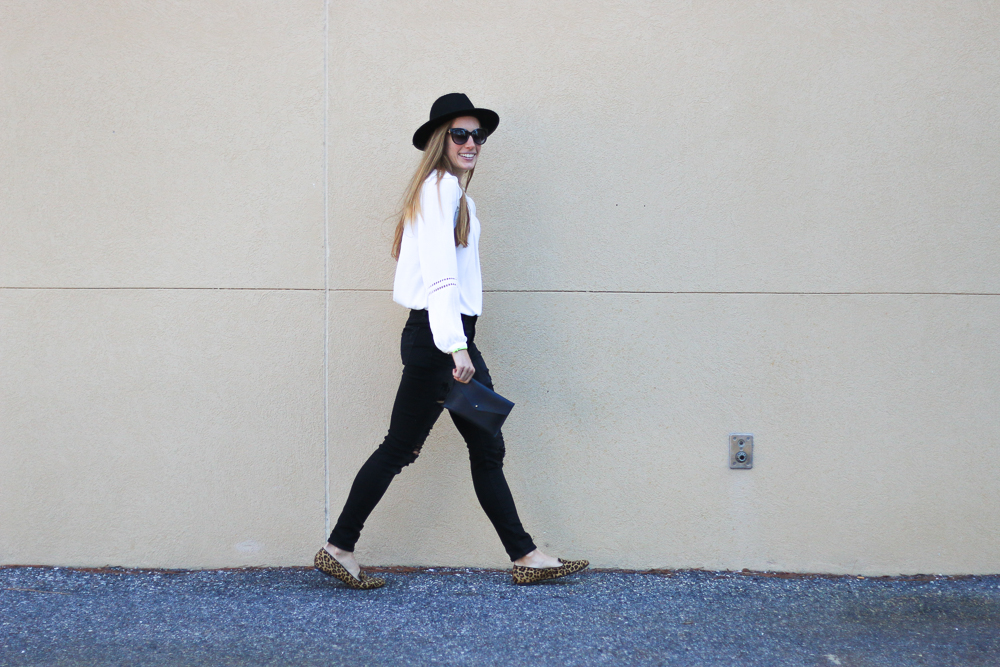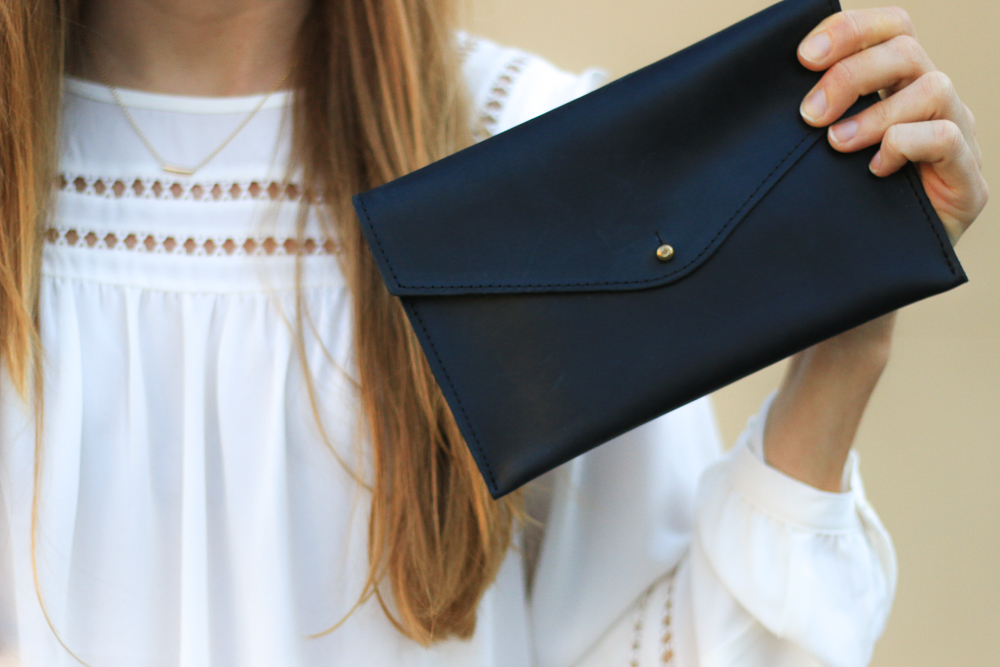 I absolutely adore my clutch from Parker Clay! They are an ethical company that sells leather products made in Ethopia. I love finding new companies that focus on creating jobs, ending poverty and injustice and are focused on ethical practices. For Christmas my mom signed me up for a Causebox subscription (similar to a Birchbox).
With a yearly subscription, I receive a seasonal box in the mail every few months that is full of social-conscious and ethical products. This black clutch came in my Winter Causebox. This has to be one of my favorite Christmas presents I have ever received (it comes in a close second to my GoPro Hero4!). I love finding out about new products and companies, especially ones that pride themselves on sustainable and ethical items. If you are interested in a Causebox, sign up here!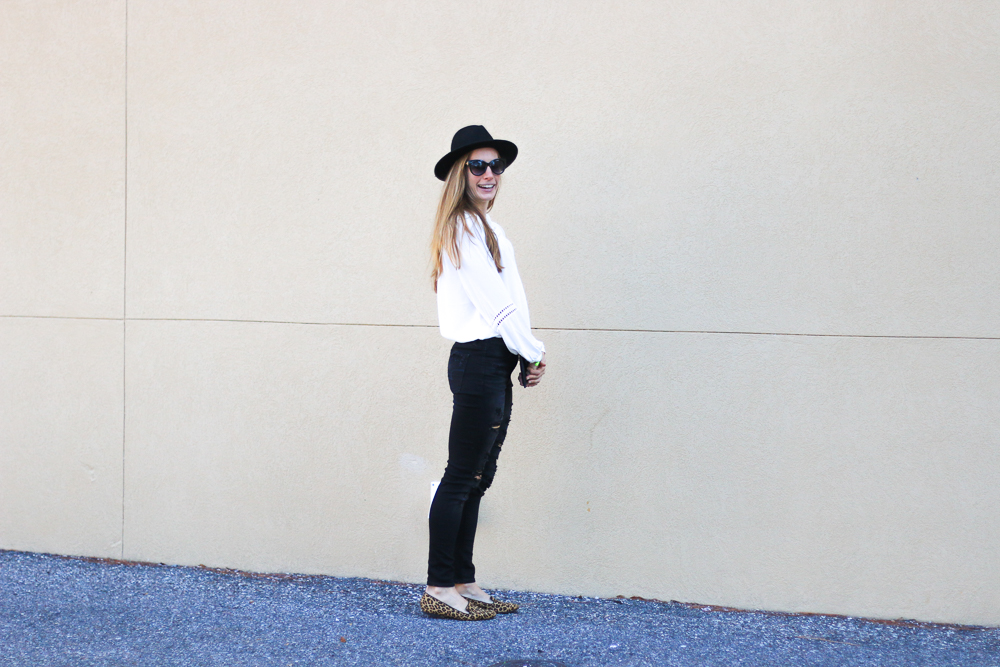 This is the face you make when cars keep driving by you as you try and take photos on a wall at a popular shopping center. I'm awkwardly waiting until the creepy cars drive by super slowly as they peek their head out of the window wondering what on earth I am doing. "I'm taking outfit blog photos, okayyy?!" Just drive by and leave me in peace so I can make my blog happy with new pictures!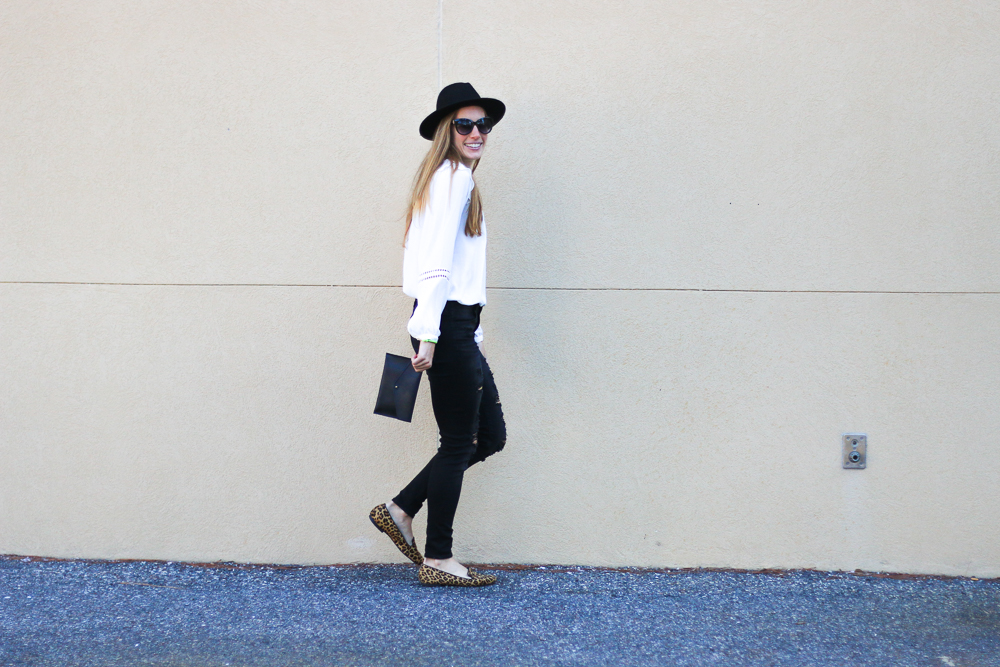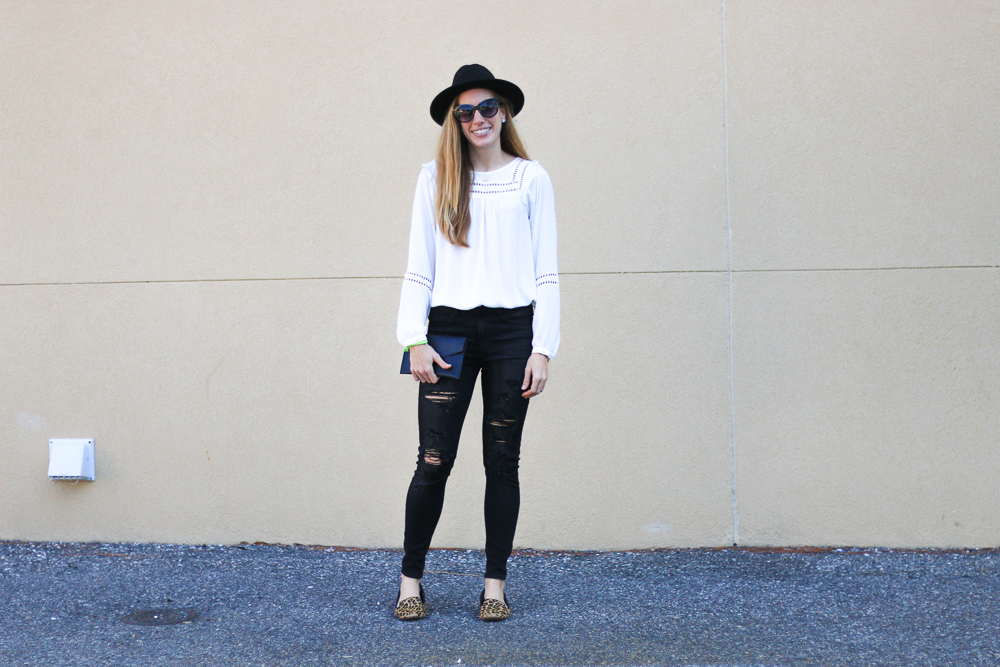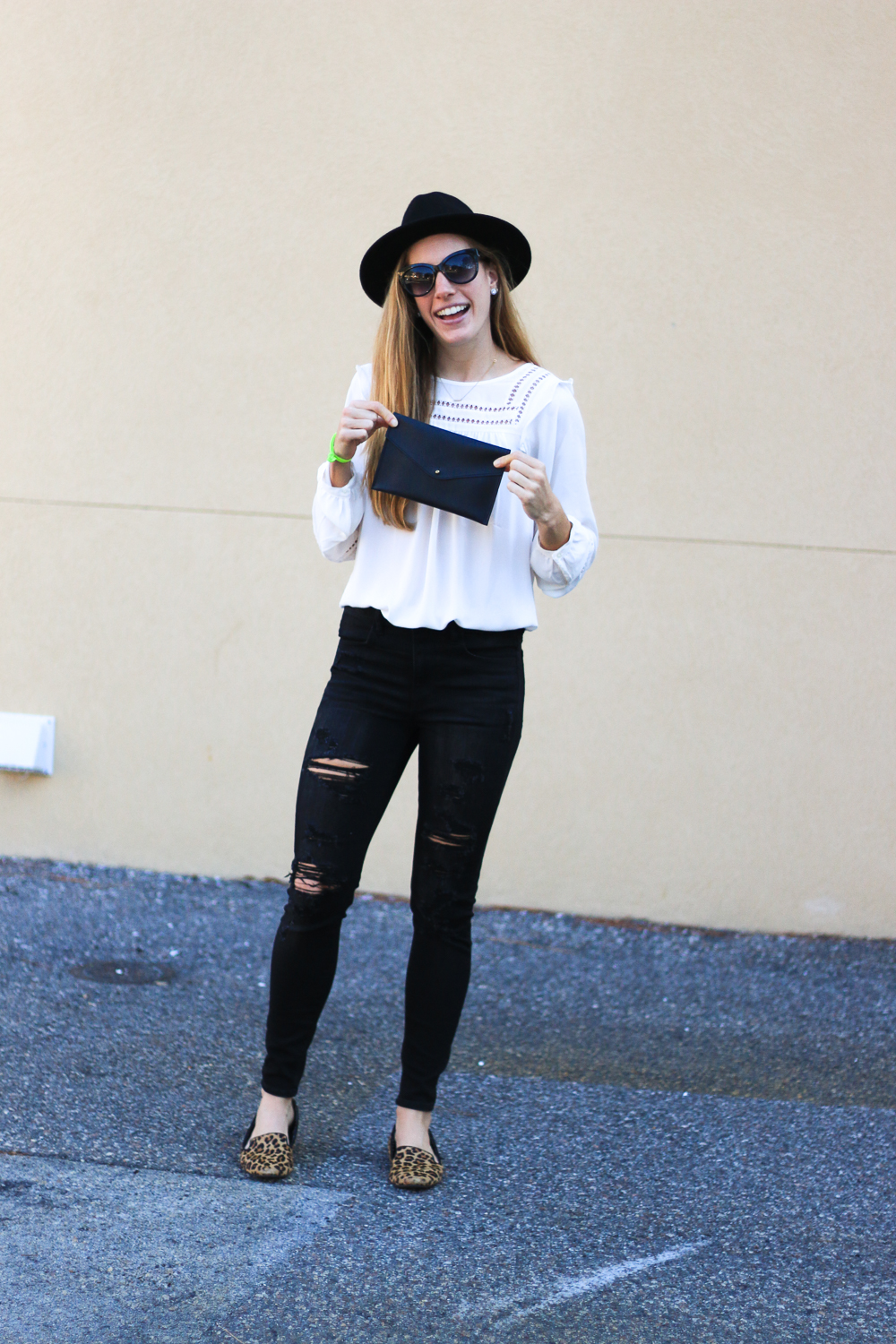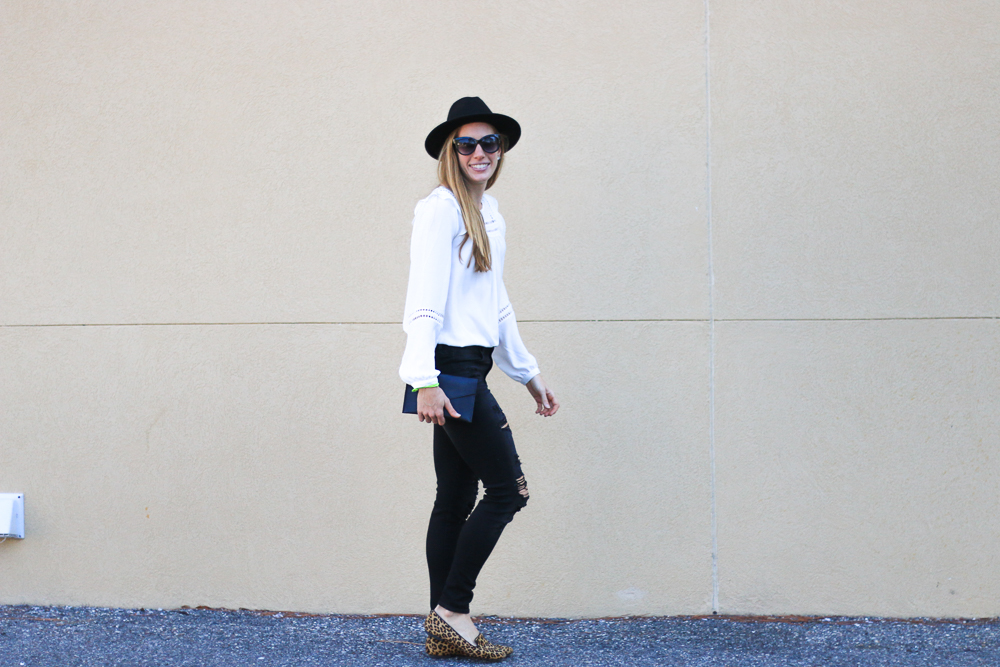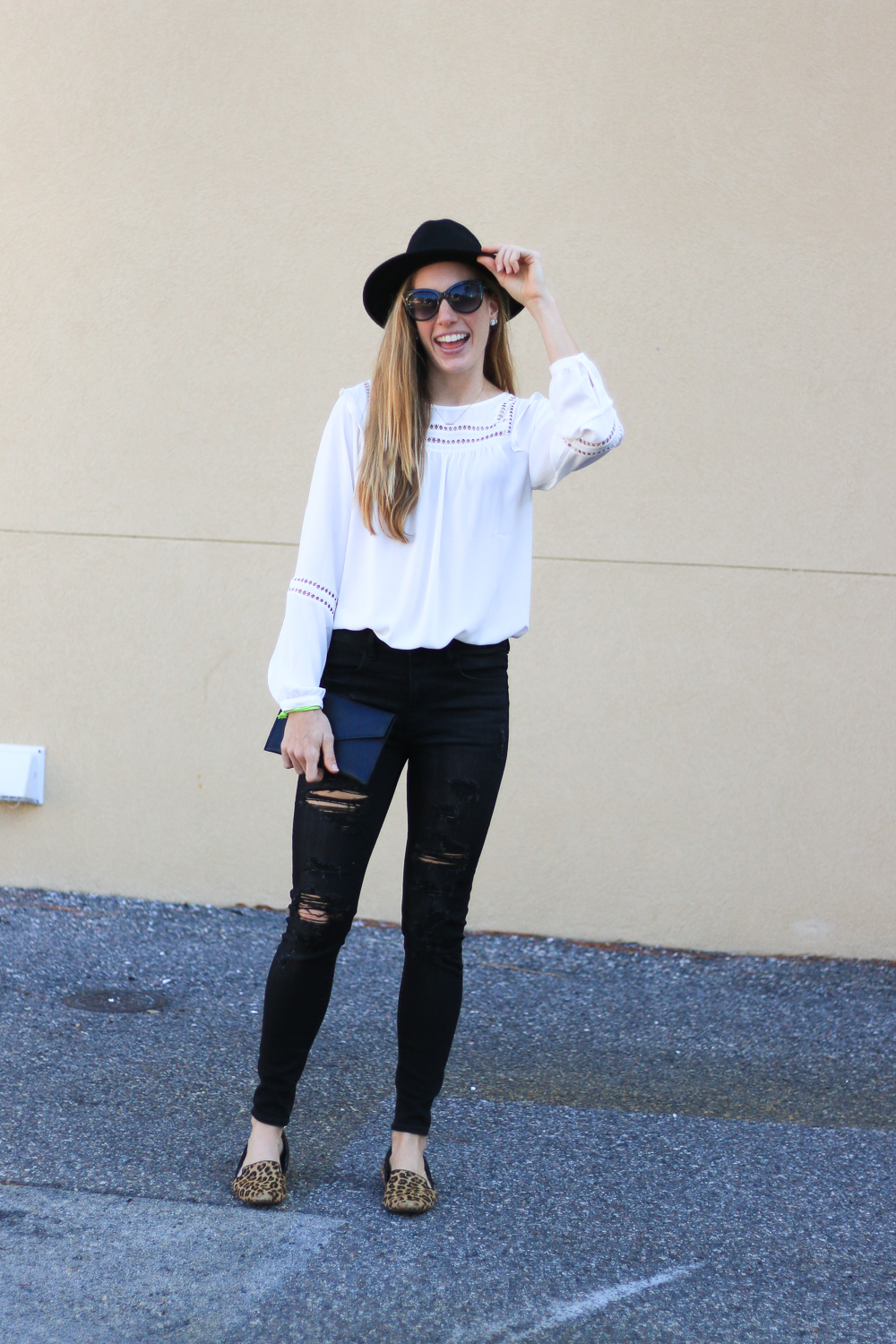 The only accessory that would make these black jeans look better are these Lucky Brand Cutout Booties. I can't justify spending $100 on them right now, but when they go on sale, those black babies are all mine!
Sign up for a Causebox here!
Follow me on Instagram, Facebook, Pinterest and Twitter!
Save
Save