A few weeks ago my boyfriend, Josh took me blueberry picking in Mim's Florida, and then surprised me by stopping at Sledd's Sunflower Maze! I had no idea we were going to go but he knew I would love it! Florida Today wrote an article on the maze and the word got out on Facebook and then it seemed like everyone knew about it. Tons of my friends visited the sunflower maze as well because it was so close to home. I was beyond ecstatic to walk/run/skip through a sea of sunflowers in morning with Josh.
My summer obession with sunflowers started when I grew sunflowers in my garden during the summer. I had no idea they would grow absolutely massive! They towered over my head and 3 of them reached at least 10-12 feet in height. I have it recorded on my Instagram as proof! The sunflowers in the maze didn't compare to mine in height but it didn't matter because you felt like you were in the middle of a sunny fairy-tale.
Top: Francesca's (similar top from LOFT)
Shorts: LOFT
Hat: J.Crew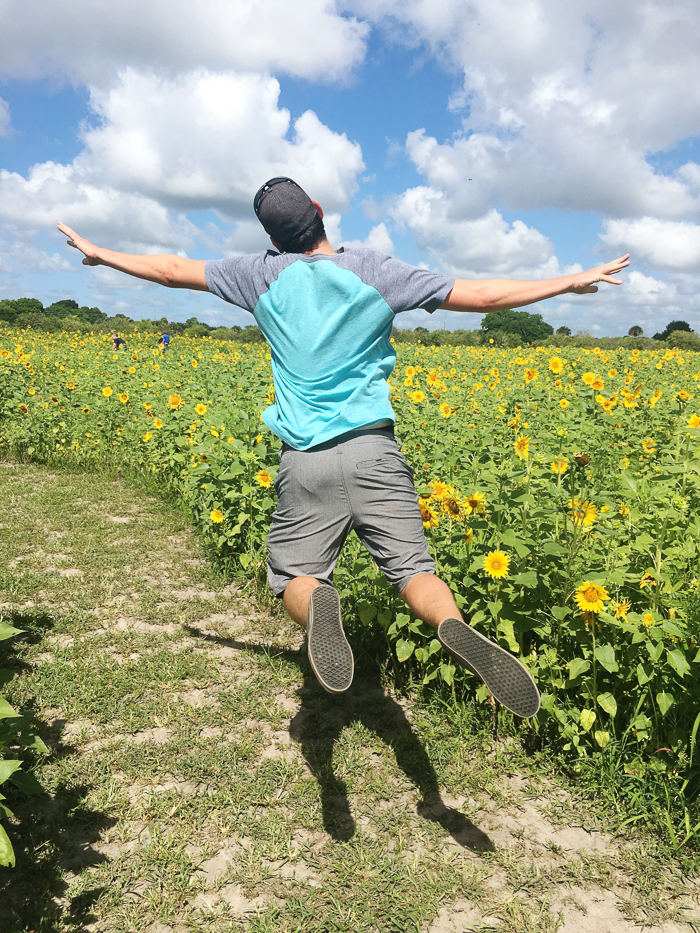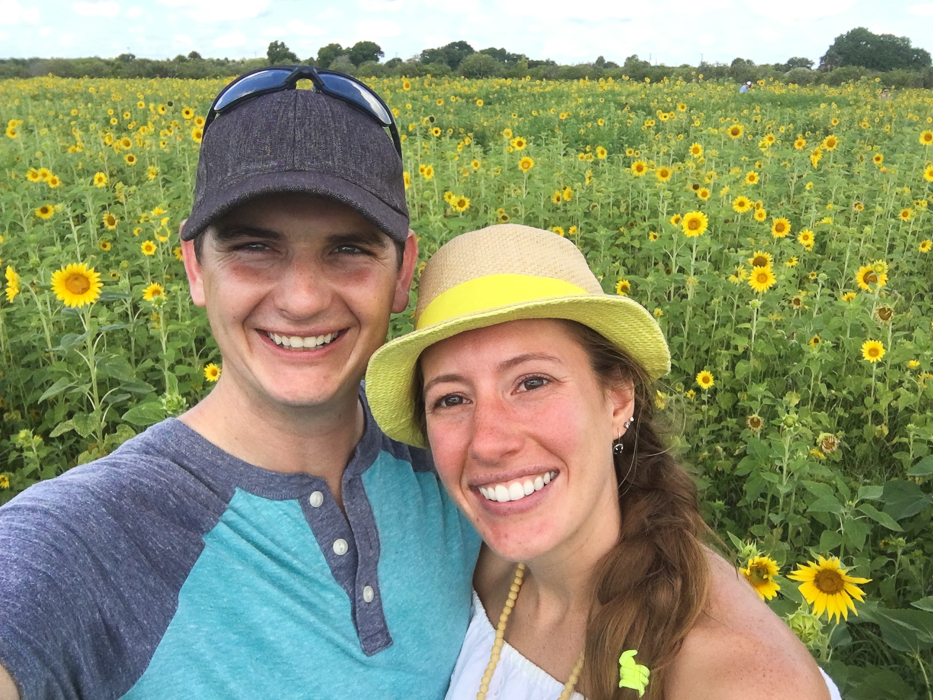 Josh and I. (gush gush, blushing emoji)
We thought this picture was pretty hilarious. The best part was that I didn't even plan to match the sunflowers, I just happened to dress in white and my favorite color yellow. Yes, I wore white to pick bluberries ahhaha! As we were walking, people kept yelling over the maze, "You match the sunflowers so well!" And I did! Coincidence? I think not!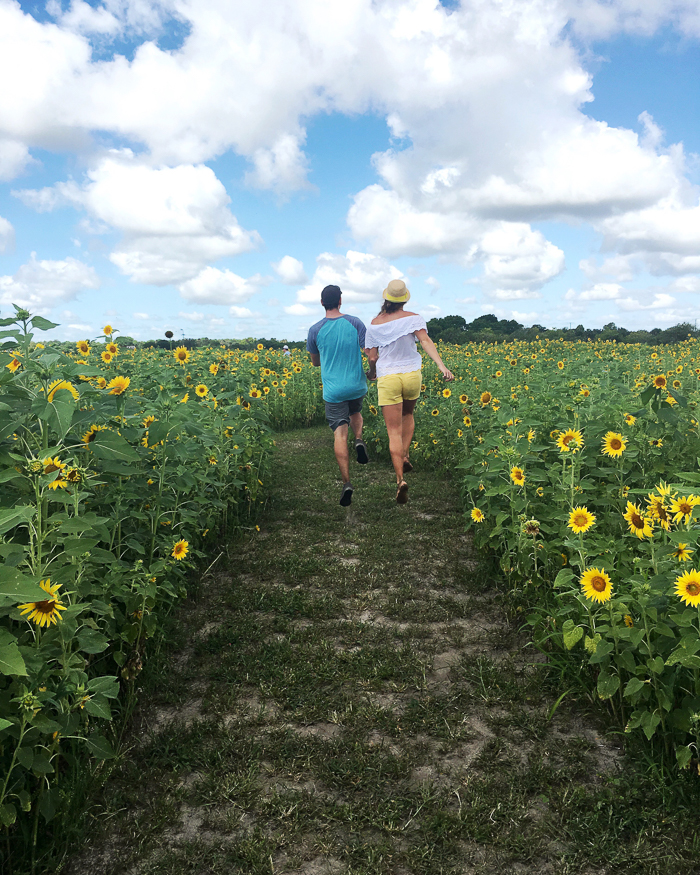 I seriously had the best time prancing through the endless flowers. We went super early in the AM and beat the crowd, so by the time we had walked the maze twice we had worked up our appetite and were ready for some cold water and lunch. The maze has unfortunately been torn down because sunflower season is super short but they said they will possibly be planting an even bigger maze in the fall! Fingers crossed xx!!! There might be a trip to Mims, FL in the very near future!
Save